Salt Lake's Urban Biking Culture
City cyclers have an excellent destination where they can spin their wheels out west. Salt Lake, Utah has been named one of America's Best Biking Cities and offers urban biking, mountain biking, and trail biking—all in the same afternoon ride.
This gorgeous mountain city is highly committed to staying beautiful, reducing pollution, and promoting safety. That's why Salt Lake offers an incredibly bike-friendly civic bicycling infrastructure that would be the envy of almost any other U.S. city. Salt Lake has a network of bike lanes, bike racks, paved bike trails, and even a wooden boardwalk biking trail that allows any type of bike to take a beautiful nature ride out to see remote and gorgeous wildlife and wetlands. Salt Lake is also at the forefront of the urban biking movement by installing the first protected street intersection for bicycles in the entire United States.

You don't even need to bring your bike with you when visiting Salt Lake. That's because Salt Lake has a GREENbike program, a nonprofit bike share allowing bikers to simply pick up and drop off bikes to pedal around the city. You can't take the GREENbikes off to Salt Lake's surrounding mountains and canyons, but you can buy incredibly affordable 24-hour passes and 4-day passes that will provide you with very convenient bike access all over Salt Lake.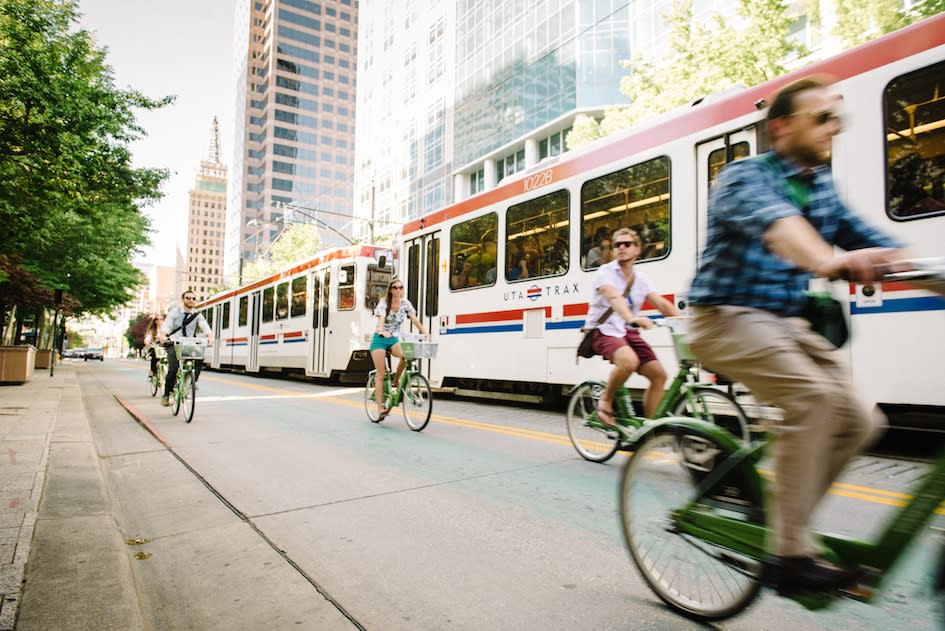 Bike enthusiasts have a number of fun recurring events taking place in Salt Lake. The Bike Prom is one of many zany, costumed bicycle rally parties organized by the Bicycle Collective bicycling advocacy organization. The annual Tour de Brewtah combines two of the great loves of Salt Lake's progressive bicycling community — bikes and fine micro-brew beers. The Bicycle Collective also offers valet bike parking at weekly farmer's markets and at lots of Salt Lake outdoor events.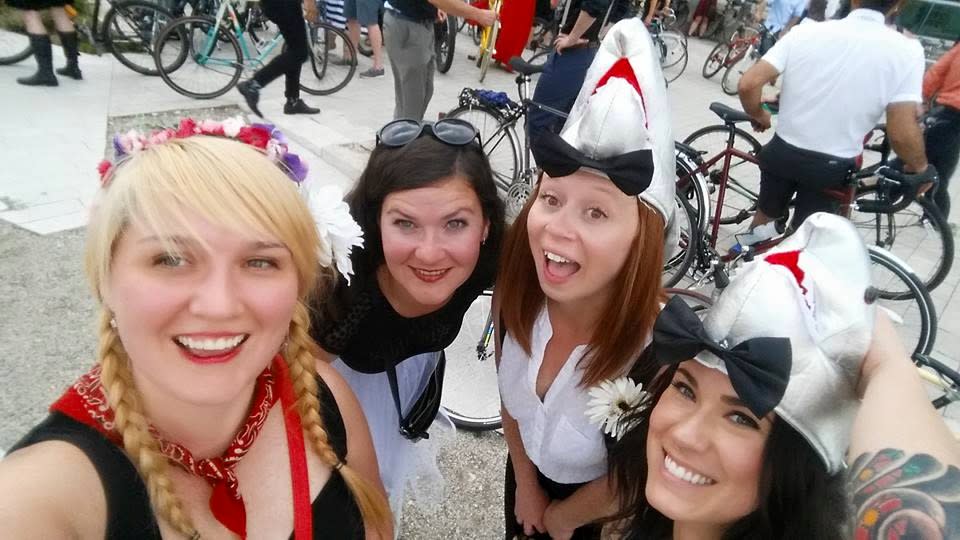 Salt Lake is also a proud participant in Bicycle Benefits, a program that rewards bicyclists with all kinds of discounts, incentives and goodies for choosing the responsible way to get around. As you can see on the Bicycle Benefits map of Salt Lake, there are nearly 50 different restaurants, cafes and of course bike gear shop that offer fantastic discounts to anyone whose bike helmets sports the little blue Bicycle Benefits sticker.
With all of those cool discounts and rewards, biking in Salt Lake really pays off in more ways than one. Salt Lake is a city that any progressive bicycling enthusiast needs to visit, to check out the superbly designed biking infrastructure in the city or to hit the trails canyons and mountains that are just a few minutes' bike ride outside the city. The cast of characters in Salt Lake's fun-loving bike community includes friends you'll keep for life. Put the pedal to the metal and take an urban biking trip to Salt Lake, a city where bicycle lovers will never tire out.
Join us at VisitSaltLake.com for hotel information, dining and nightlife ideas, and other vacation planning tools for your Salt Lake adventure.