Salt Lake's Top 5 Fun Runs
Add Some Fun to Your Runs
Are you an early bird or a night owl? A fun runner or in serious marathon training mode? If you plan to be in Salt Lake City this summer, you can be all of those things in one day and have a blast doing it. The growing trend of themed fun runs and glowing nighttime 5Ks is hitting Salt Lake City hard this summer with hundreds of local and out of town teams already registered for the slew of courses buzzing through the Beehive State.
5K's used to be associated with getting up way too early, lacing up your Nikes, and hitting a local park or busy street in town to raise money for a cause within the community. They often coincided with a popular holiday like St. Patrick's Day or Thanksgiving and catered to those already fairly active in the sport of running. Over the past 5 years however, there has been a noticeable shift in the scale and mood of 5K races as well as what type of runner that the events are catered to.
Now 5Ks are seeing people come out to run in tu-tus and capes while drinking beer and eating donuts or FroYo. These production style events are drawing crowds in the thousands and runners are traveling across the country and signing up sometimes 10 months in advance to participate. Almost all of the races give back to local charities but the events are becoming big business and are continuing to attract participants, add more cities to their tours, and increase the size of their courses each year.
A themed 5K may not be a serious runner's cup of tea, but that is kind of the point. It's a race for people who hate running, but love fun. Because these runs are focused more on their individual themes than on speed, the races are a good fit for every age and ability and bring locals and out of towners together in a family friendly format. Putting fun first is resonating with people and Salt Lake City is offering up plenty of opportunities to partake in an event this summer.
Here are 5 Salt Lake City races to check out this summer.
1. The Blacklight Run - June 18th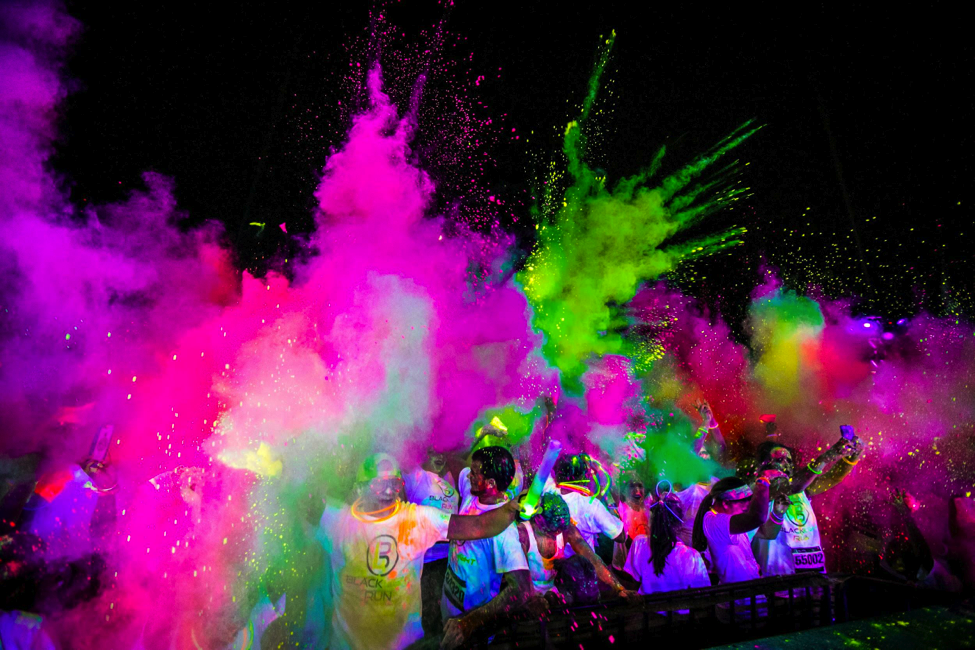 The Blacklight Run will be lighting up the night in Salt Lake City on June 18th. Consider the 5K portion of the course your warm-up because The Blacklight Run is all about the after party. Don't even thinking about packing it in and heading home once you've reached the finish line. Runners are invited to stay and party into the early morning hours with food, beats, and glow-in-the-dark EVERYTHING.
This event gives back to charity and is looking for volunteers to help with everything from setup and teardown to "glowing" the runners with a new color of UV glow powder is introduced at each 1K checkpoint. Even before the race has begun, Salt Lake donors have raised $2,126 for St. Jude's Children's Hospital through online gifts on the race signup donation page.
2. HIT and RUN 5K - August 9th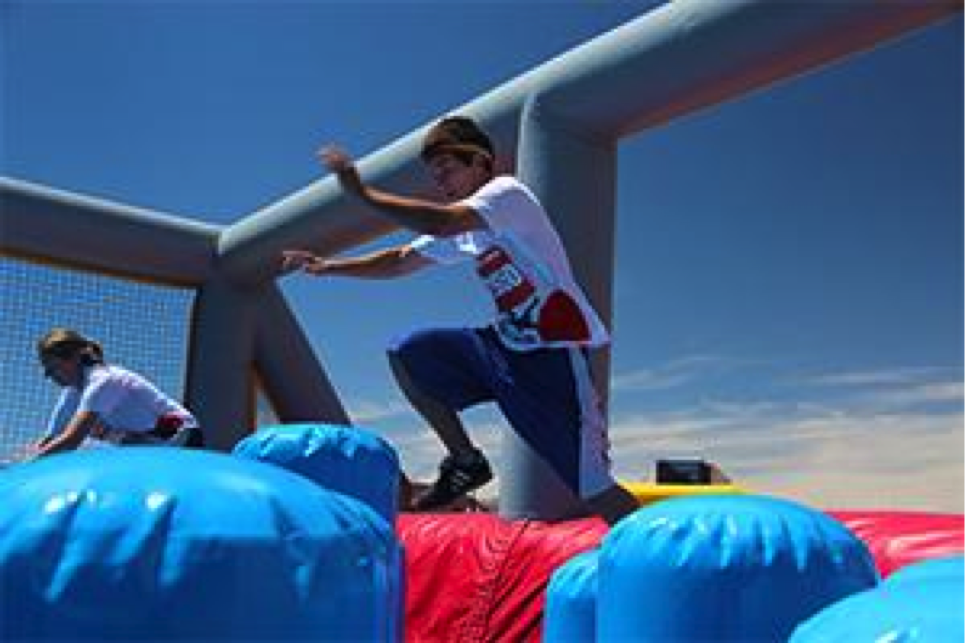 This event is like being on the ABC show Wipeout, without having to try out and without fear of having your falls replayed on national television or worse, made into a meme. HIT and RUN 5K is bringing inflatable obstacles like The Wobble Walk (pictured above), Duck or Dive, and of course, The Wacking Wall. Lookout Salt Lake because this course fights back. It's unlikely that you'll walk off the course without a few bruises and guaranteed that you'll get wet.
This race benefits Hope Kids of Salt Lake City. HIT and RUN 5K will be held at Utah State Park with races waves starting every 30 minutes between 9:00am and 11:00am.
3. Color Funfest 5K and Carnival - July 30th
This event, held at Sugar House Park, is a less expensive and more flexible alternative to some of the bigger races. Entry is only $18 and participants can choose a daytime or nighttime heat as well as participate in carnival style attractions in between. Color Fun Fest 5K and Carnival supports the Just Care More Foundation.
4. The Color Run Tropicolor 5K - August 20th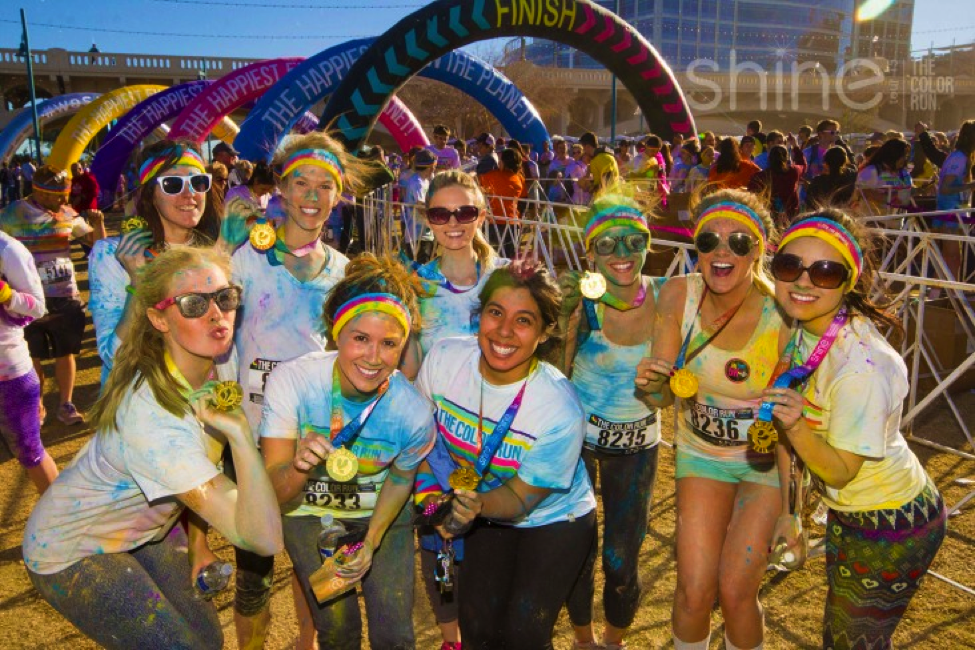 The Color Run is bringing "The Happiest 5K on Earth" to residents and visitors of Salt Lake City. The Tropicolor themed fun kicks off at Library Park 8:00 am and continues throughout the brightly colored race course, ending with the finish festival at the brand new Rainbow Beach.
Pace yourself and enjoy the course because The Color Run does not post race times. It's focus is on happiness, health, and individuality. According to its website, The Color Run is now the single largest event series in the world, offering races in over 35 countries in 2015 and growing in 2016. The Color Run is testing a night time format in 3 cities this summer with intention of scaling that event nationwide in 2017.
Part of the fun that comes with the new wave of fun runs, like The Color Run and The Blacklight Run, is the opportunity for participants to rally around a theme or create their own for their team or group. The Color Run gets you started by equipping each participant with a Tropicolor themed kit.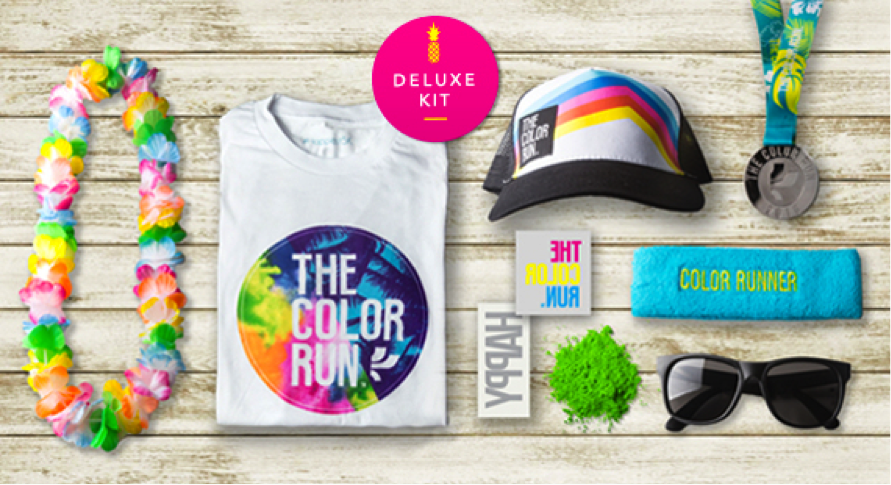 5. Foam Glow - August 20th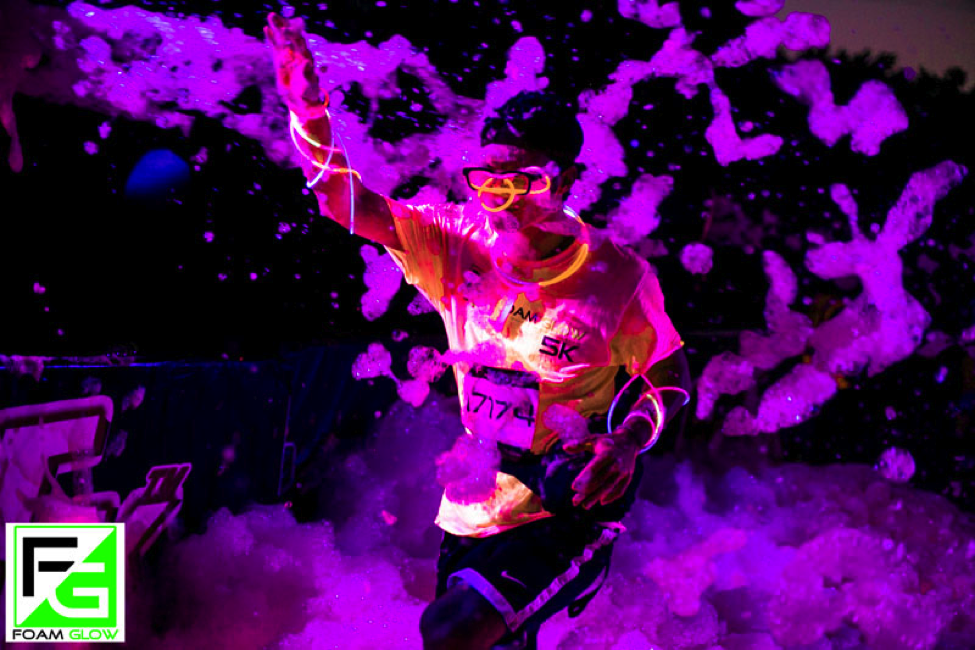 Foam Glow has a similarly bright aesthetic to The Color Run Tropicana but keeps it fitting with the nighttime timeslot by setting the colors aglow. Race participants come armed with bubble guns and navigate a course filled with neon foam shooting cannons. The aerial view of this race looks like a scene from Ghostbusters, with runners wading through a glowing, foam filled street.
This event has already attracted a lot of sign ups on the Salt Lake City page but they will be fighting The Color Run (happening earlier that same day) for participants. Foam Glow gives back to Children's Miracle Network and is also still looking for volunteers for the August 20th event.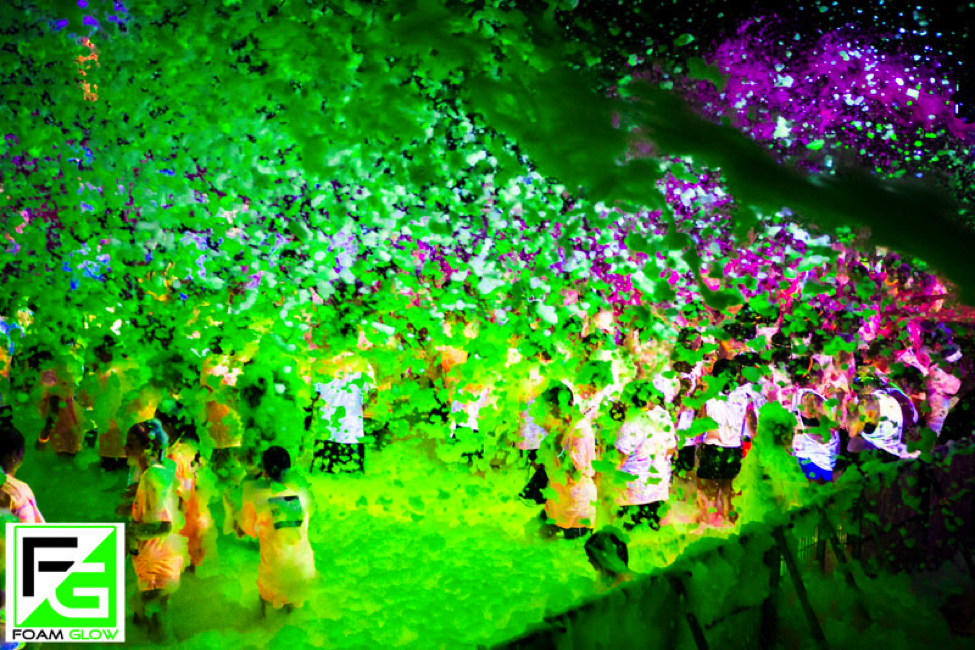 Words: Katie Dillman 
Katie Dillman is a Communications Coordinator with Premier Glow, an online retailer of glow products. She enjoys working with businesses through copywriting to share ideas that connect with their audience.