The Sundance Film Festival, the Utah Film Commission, and Movie Locations in and around Salt Lake
Every year, Utah experiences an influx of celebrities and tourists who come to the state to experience the annual Sundance Film Festival, which runs this year January 19-29. While the festival has now become ubiquitous with the trendy skiing community of Park City, The Sundance Film Festival still maintains a strong presence in Salt Lake City where it all began.
"Prior to the Sundance Institute's management of the Festival, the Festival was actually based in SLC, and it then moved to Park City in 1985," says the Sundance Institute. The Sundance Film Festival began as the Utah/United States Film Festival and was renamed by Robert Redford's Sundance Institute in 1991, after the festival relocated to Park City.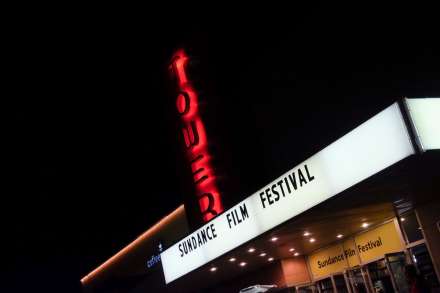 Sundance Opening Night Screenings
Despite the festival's relocation, Salt Lake City still plays a vital role in the festival, having hosted the opening night screening in the city's numerous independent theaters since 1985. Broadway Centre Cinemas, home of the Salt Lake Film Society (111 E 300 S, SLC), the Rose Wagner Performing Arts Center (138 W 300 S, SLC), the Salt Lake City Public Library (210 E 400 S, SLC), the Tower Theater (876 E 900 S, SLC) and the Grand Theatre (1575 S State St, SLC) are all venues in the city that have hosted opening night films, as well as countless other Sundance screenings throughout the festival's history. "The biggest update [for 2023] is that we have expanded our presence in Salt Lake City at The Megaplex at The Gateway to make more films from the festival easily accessible to audiences somewhere they already watch films throughout the year," says the Sundance Institute.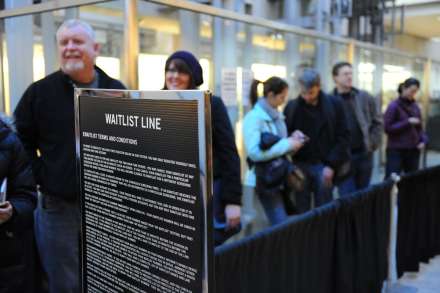 Ticket Packages to Sundance and Festival Lounges for Food, Drink, and Live Music
The Sundance Institute also highlights some of the special packages available to attendees, including Award-Winners packages, Youth discount packages, World Cinema packages, and Locals discount packages. "In addition to that, we offer free Local Lens screenings … for residents, and private screenings of select films for high school students free of cost." More information on these special packages can be found on the Sundance Film Festival website. In addition, after watching a world premiere film, attendees can go to one of the dedicated Festival Lounges at the Festival Lounge at Copper Common* or the Festival Lounge at HallPass in downtown Salt Lake for some after show talk, good food and beverages, and live music - no festival credentials required. *Copper Common is a bar and patrons must be 21+ and present valid ID.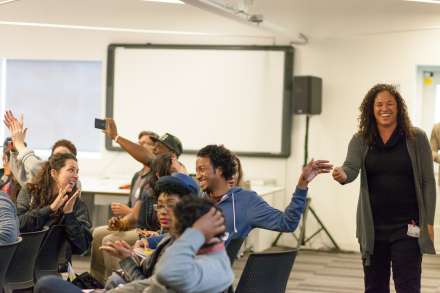 Year-Round Programming
The Sundance Institute's presence in Salt Lake City does not stop with the Festival—instead organizing and promoting a range of year-round programs and workshops. "The Institute supports local filmmakers through their student outreach programs, encouraging the next generation of filmmakers to engage with bold independent storytelling," the Institute says. Among these programs is the New Frontier Labs, which "supports independent artists working at the cutting-edge convergence of film, art, media, live performance, and technology," says the Institute's web descriptions. Another key program is the Annual Screenwriters Lab, which brings together new voices in screenwriting with established festival artists for workshops, writing groups, and more. These programs, among others, integrate the power of a national network of filmmakers that marks Sundance's week-long festival into Salt Lake and Utah throughout the calendar year.
First Time In-Person Screenings Since 2020
In addition to online offerings, the Festival will return to hosting in-person screenings for the first time since 2020. "We're thrilled to be back in-person in Utah and share the experience of Sundance in ways that work for all kinds of film fans throughout the city," says the Sundance Institute. "The takeaway we want our Salt Lake audiences to have is that the Festival is back in-person and online, better than ever, and ready to show you some discoveries from wherever you choose to make them."
Movies and TV Filmed in Salt Lake and Utah
Not only does the state host one of the world's preeminent film festivals, but it is also the site of countless film and television productions, starting with legendary classic Hollywood director John Ford's Stagecoach in 1939, one of the Western genre's most important films. More than Utah's fabulous outdoor locales, which have been the backdrop to countless movies over the last century, film and television productions have several reasons to come to Salt Lake City. "We have really fantastic infrastructure here," says Virginia Pearce, Director of the Utah Film Commission, which works to bring film and television productions into the state and fosters the development of local production talent and crew. "We've been in the film business a long time—since the '20s and '30s—so we're known for having professional crew and great industry support services."
A Great Place to Film
More recently, In 2011, the Utah State Legislature created the Motion Picture Incentive Program to help bring productions into the state and incentivize using in-state production resources. "The Incentive Program offers up to 25% back on what film productions spend in Utah, so anything that they spend on local crew, local locations, anything that they're purchasing here, counts toward that," Pearce says. She also notes that having a robust industry infrastructure is another draw. "We have lighting equipment, we have trailers, we have studios … so it makes it more cost effective for them."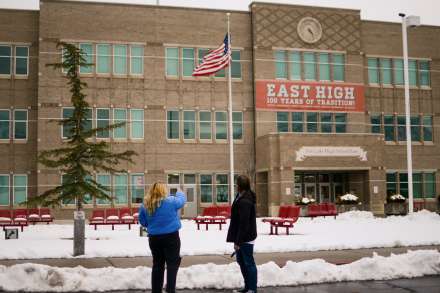 More Recent Films
Among the reasons filmmakers love bringing their productions to the city is because of its "Everytown, USA" vibe. "[Regarding Horror] They're always trying to set it somewhere where you can put yourself," notes Pearce. Some of the later Halloween sequels use Utah locales as a stand in for Haddonfield, Illinois, the town cursed by Michael Myers' presence. On the other side of that of that coin, the titular field from the film Sandlot is on Salt Lake City's west side, and Disney has filmed a number of their TV movies in the city throughout the 2000s and 2010s, including Minutemen, Life is Ruff, and of course, High School Musical.
Visit Places Where Movies Were Made
Visitors and residents can visit a number of notable filming locations throughout the Salt Lake metropolitan area. Summering, which debuted at Sundance last year, used a number of shooting locations in Midvale, including M&C Burger, a popular burger joint on Center Street. A horror classic, 1962's Carnival of Souls, takes place entirely in an almost unrecognizable Downtown Salt Lake City. The cabin in The Giver can still be visited in Brighton, up Big Cottonwood Canyon east of the city, and Utah's world-renowned ski resorts Snowbird, Solitude, and Alta are all featured prominently in the 1985 black comedy Better off Dead. Horror filmmaker Ari Aster used several locations in and around Salt Lake City for scenes in his modern horror classics Hereditary and Midsommar, as well.
Horror, Holiday Romance, and Westerns
Salt Lake City's East High School is the real-life setting of Disney's High School Musical franchise (go Wildcats!). Pearce notes that the school has taken their status as a bona-fide tourist destination in stride, with the school creating maps touring some of the locations featured in the film, as well as keeping Sharpay Evans' (Ashley Tisdale) locker enshrined in pink, just like in the movie.
Pearce also highlights Payson High School's efforts to "reclaim their stake," as the school featured heavily in the cult classic Footloose. Pearce also mentioned that Payson's Main Street is featured in many Hallmark movies. "Horror, Holiday Romance, and Westerns; those are our biggest genres, I would say."
It's not boastful to say that Salt Lake City, and the state of Utah as a whole, is deeply embedded in the fabric of American cinema. From the majesty of Monument Valley to the icy peaks of the Wasatch Mountains, the state is a colossus of location filmmaking, offering endless possibilities; and Salt Lake City is no exception. Visitors and locals alike can enjoy the amenities of the city between Sundance screenings while also paying a visit to locations featured in some of their most beloved movies. The Utah Film Commission has an excellent interactive map showcasing many of the filmed locations around Salt Lake City—so, what are you waiting for? Some of the best spots are closer than you think! And while you're at it, get a ticket to what may be the next classic movie and catch some shows at Sundance.