Salt Lake's Cured Meat Masters
Old world craft & world-class charcuterie in the Salty City
Meat. Salt. Time. For thousands of years, those three simple ingredients have been at the heart of all cured meats. Originally developed as a means of preservation prior to the age of refrigeration, cured meats, also referred to as salumi or charcuterie, have become an old world art form, a true delicacy, and an essential component of any serious wine and cheese spread. For more than a few reasons, Salt Lake has become an ideal location for masters of the craft. Just consider the three key ingredients: Pasture raised heritage hogs and other meat animals are readily available from nearby Utah ranchers; you only have to glance at the briny sea to our west for assurance that there won't be a shortage of salt anytime soon; and, well, it was only a matter of time before these cured meat masters took note of our pro-business climate and thriving foodie culture and decided to set up shop.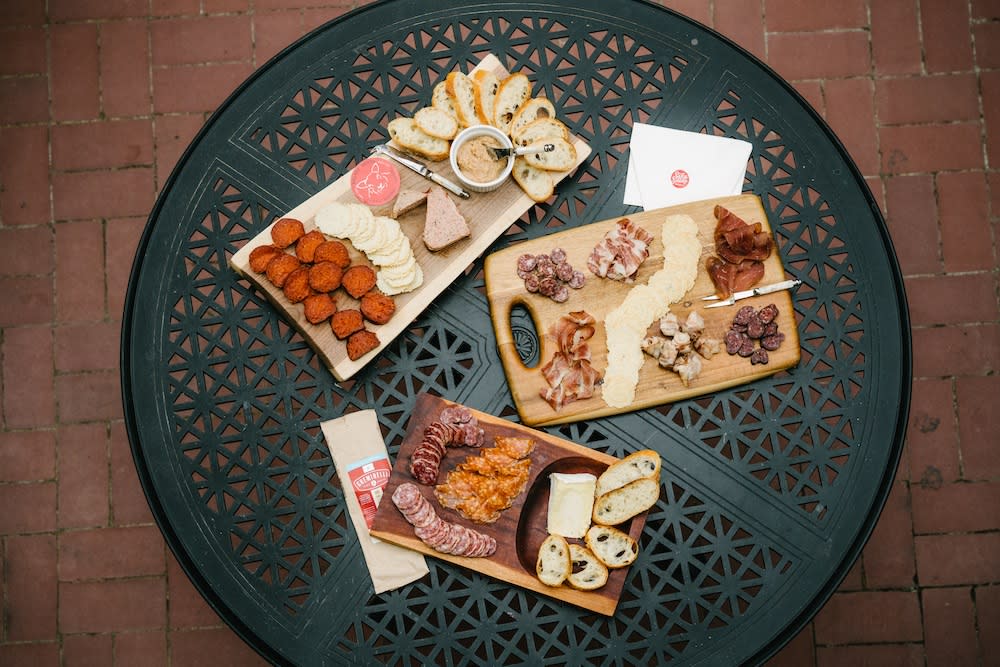 Of the three makers we visited—Creminelli, Salt & Smoke, and Beltex Meats—we were fascinated to discover how unique each is. While they all share a passion for fine cured meats, each has a distinct business approach that benefits our city in different ways. Creminelli salamis have earned numerous national awards and are nationally distributed—you can find Creminelli products at any Whole Foods across the country. Salt & Smoke creates a wide range of charcuterie and sausages in small batches and focuses on distributing to leading local restaurants. Beltex Meats is a small, neighborhood butcher shop that practices whole animal butchery—meaning its unique products (utilizing every part of the animal) are only available for purchase in the shop. The approach to doing business varies, but across the board, everything we tasted from these three makers was ridiculously delicious. Whether you're entertaining guests with a charcuterie spread or just picking out a few salamis for a weekend camping trip, everything you need is made right here in Salt Lake.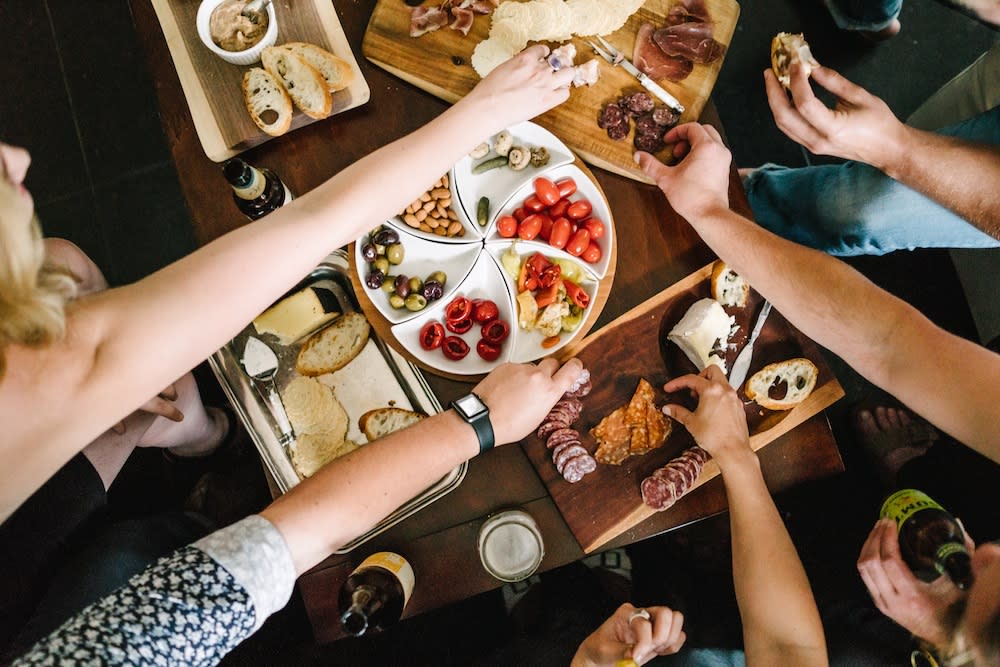 Creminelli Fine Meats
310 N Wright Brothers Drive, Salt Lake City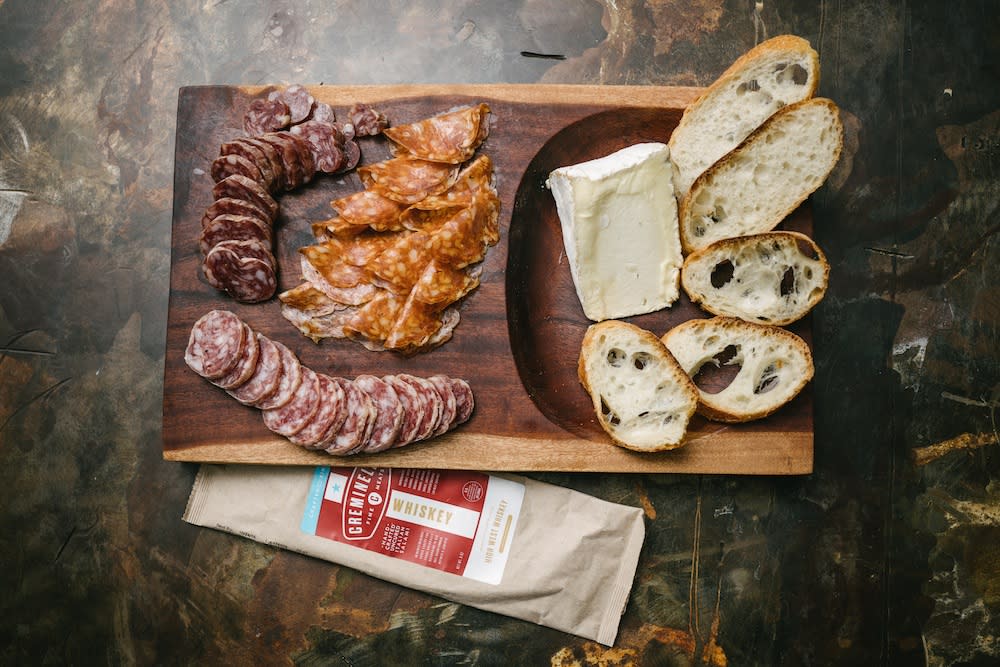 Cristiano Creminelli has salami in his blood. His Italian ancestors began crafting salami in the 1600s and never looked back. Cristiano learned the craft from his father and grandfather, working with them in the family salami shop in northern Italy. In the early 2000s, he realized that authentic Italian salami was essentially non-existent in the USA and he saw an opportunity.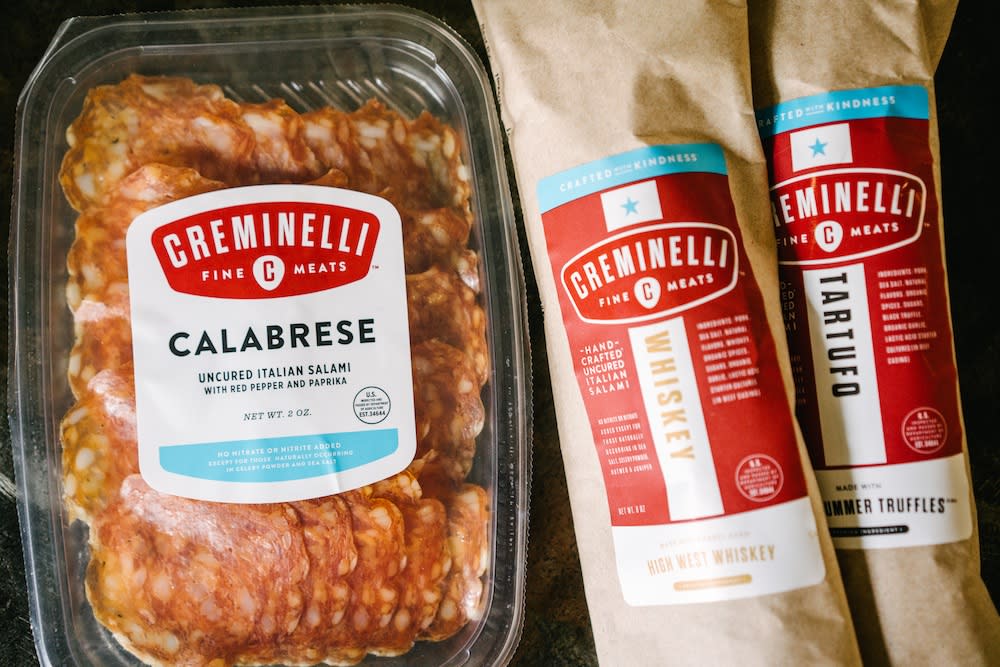 To succeed stateside, he knew he needed to find a place that could supply ethically raised heritage breed pigs, a climate similar to his home village on the foothills of the Italian Alps, and a fertile pro-business environment. Salt Lake City was the perfect match. Cristiano started small in the basement of Caputo's Downtown Market and quickly began to grow, eventually relocating to a space that would allow him to meet demand. Creminelli Fine Meats has since won ten national food awards, including a prestigious Sofi Award in 2013, and is nationally distributed at chains such as Whole Foods. Cristiano's talent, craft, and vision have made Salt Lake City proud, and we're glad to count him as one of our own.
Salt & Smoke Artisan Meats
155 W Malvern Avenue, Salt Lake City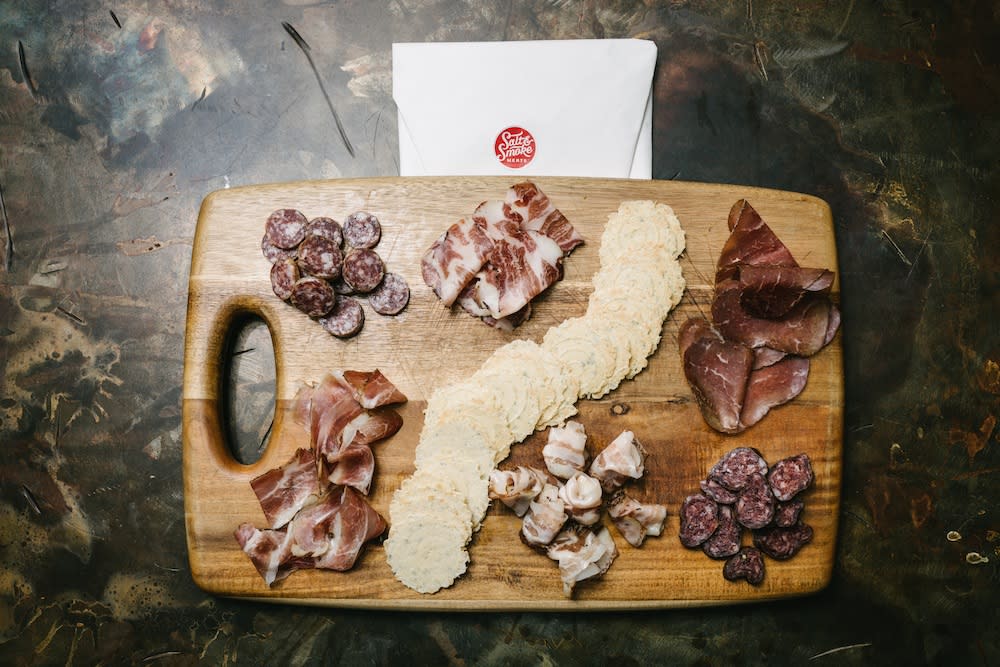 Salt & Smoke is Frody Volgger's passion project. Raised in the Austrian Alps, he grew up working on the family farm in the summer and ski racing in the winter. It was on the farm, under the tutelage of his uncle, that Frody learned the art of butchering and curing pork. But it was great snow to ski, not pigs, that brought Frody to Salt Lake City in 1984. Although a head chef and restaurateur for much of his career, his passion for cured meats never wilted, and now, with Salt & Smoke, he pursues it exclusively.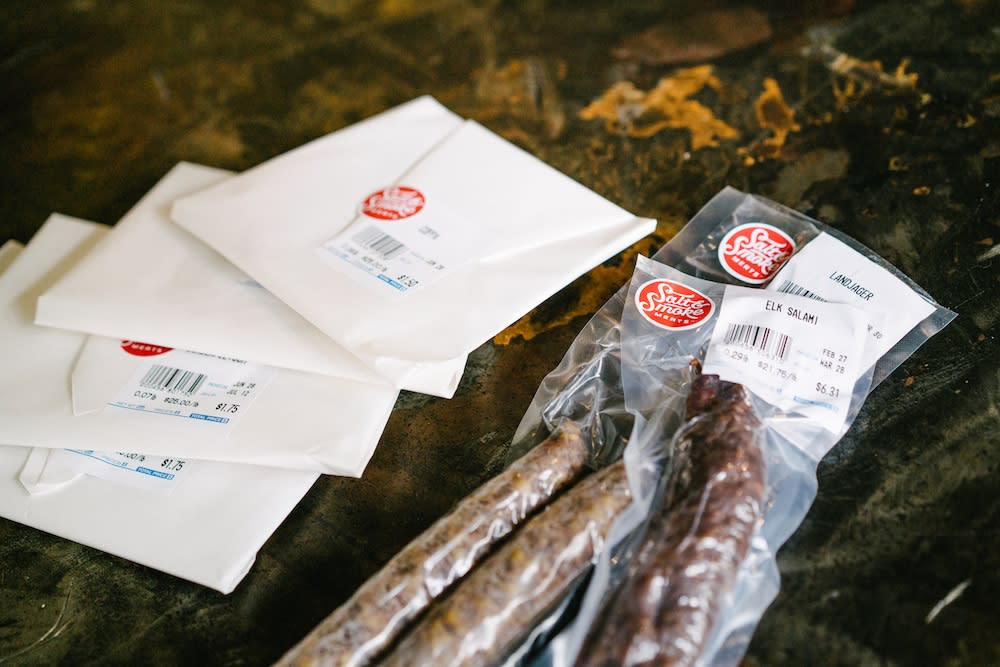 As impressive as his old world skill and recipes, are the hogs Frody sources from the Christianson Family Farm in Vernon, less than an hour drive from Salt Lake City. The responsibly raised, heritage breed Berkshire pigs spend their days outside in the fresh air, roaming pasture. The taste and texture is also unique, and similar to the pigs Frody learned to butcher and cure in Austria as a boy. His repertoire of products is impressive.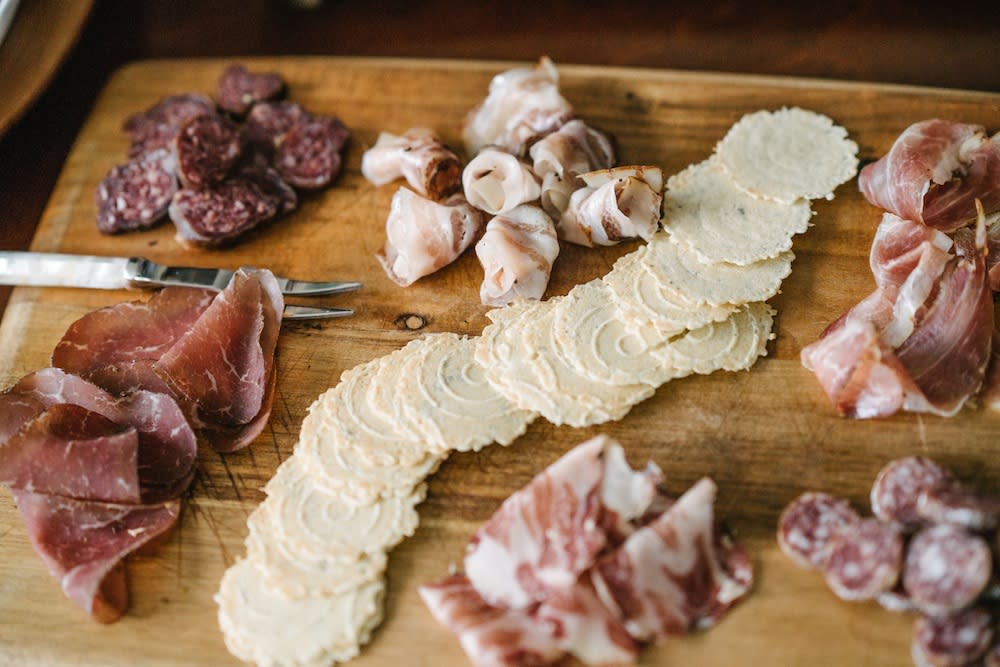 Ranging from more than 30 types of sausages—some made with elk, bison, rabbit, or venison—to smoked bacon, coppa, pancetta, speck, confit, and more. While much of his weekly preparation goes pre-order to top local restaurants, he keeps a small case in the shop, only open for a few hours on Friday and Saturday, where you can drop by and satisfy your meat craving—if you're lucky, you might even meet Frody when you're there.
Beltex Meats
511 E 900 S, Salt Lake City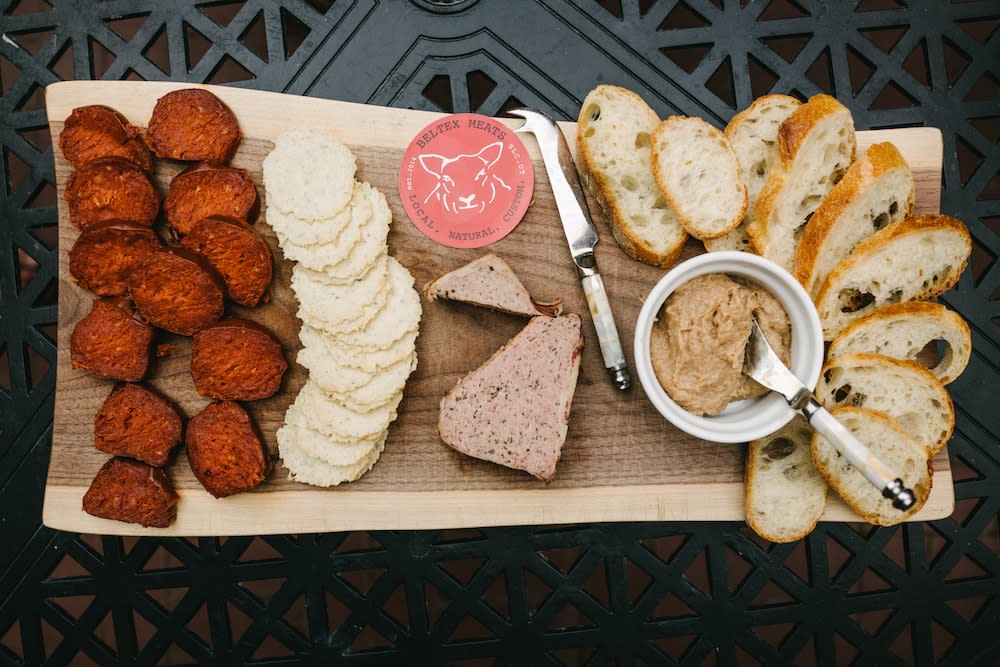 In a world where pre-packed, vacuum-sealed packages of meat have become the norm, Philip Grubisa's neighborhood butcher shop, Beltex Meats, is a huge breath of fresh air and a shining example of what a butcher shop ought to be. Located in a renovated bungalow on the northwest corner of Liberty Park, the shop is small, and that's a good thing. Several glass cases of enticing meats separate the butcher's stainless steel workspace from a relaxed sitting area with couches and chairs that give the house a coffee shop vibe. As a 'whole animal' butcher shop, Philip will bring in a whole hog about every 10 days, and proceed to use all of it. All the meat at Beltex is humanely raised, and locally sourced whenever possible—the heritage Berkshire hogs come from the Christianson Family Farm in Vernon.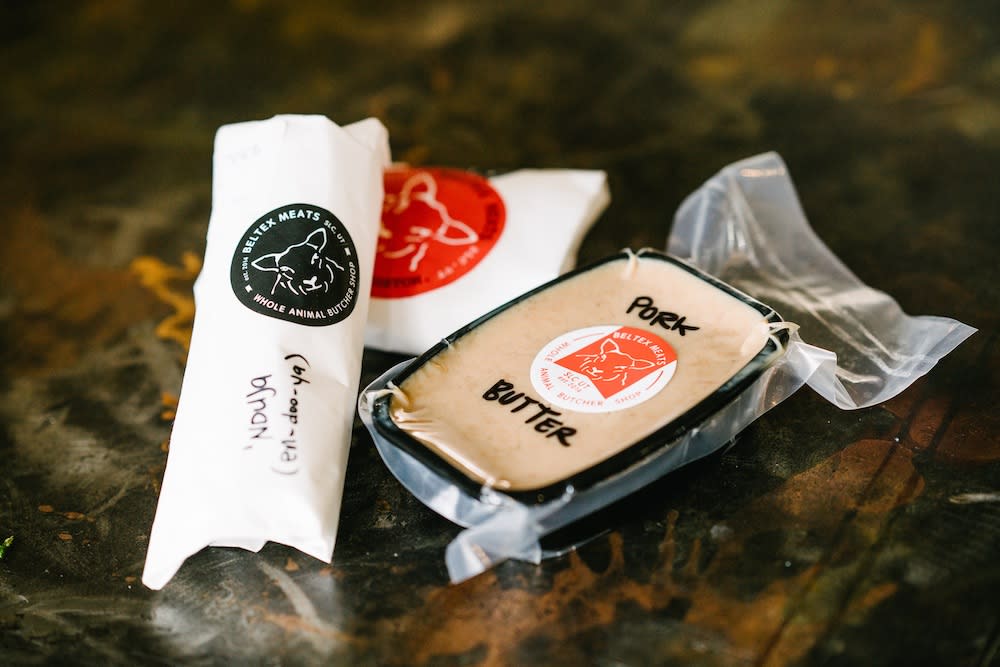 In the shop, one case is dedicated to fresh cuts, the other to charcuterie. Because Philip is committed to using every part of the animal, you'll see cuts and preparations at Beltex you simply can't find anywhere else in town. For example, we tried the 'pork butter,' which Phillip makes by cooking down various pork parts and scraps for days and eventually blending it all together. The result is essentially spreadable gravy, and it's delicious on a piece of crusty bread. Beltex is giving meat, and the animals it comes from, the justice it deserves.
Words: Pace Measom
Photos: Austen Diamond