Wednesday October 3, 2018
It's that time of year again—the wind is getting brisk, the colors are changing on the mountains, and the sound of leaves blowing down the street are followed by pumpkin lattes and co-eds sporting Han Solo boots-and-vest style on campus. That's right, one of the best holidays of the year is just around the corner, and we are ready to celebrate. Salt Lake is home to some of the best Halloween diversions in the country, and we've created a best-of list so you can get your David S. Pumpkins on in full force.
Haunted Houses & Parks
Fear Factory
Ranked as one of Buzzfeed's Top 20 Scariest Haunted Houses in the World, Fear Factory opened operations as a cement factory over 100 years ago… but a string of horrific accidents led many to believe the building had a murderous mind of its own.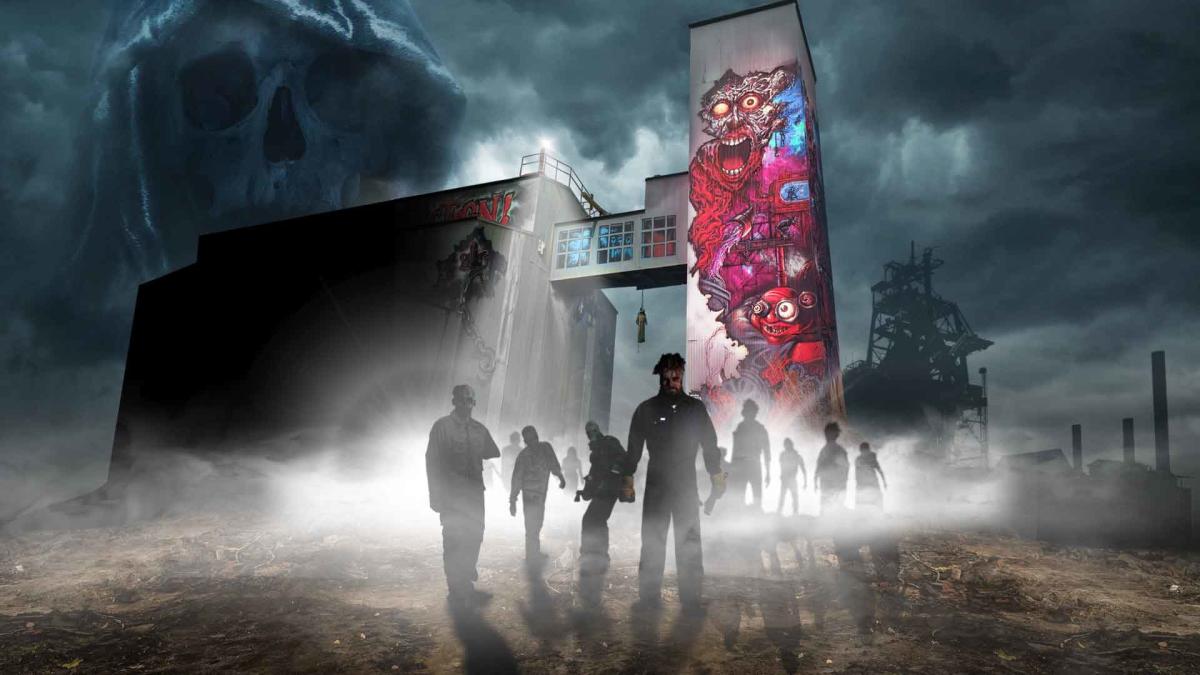 In addition to general admission to this haunted attraction, Fear Factory offers:
Private and public ghost tours and paranormal investigations

The Last Ride zipline

The Fear Fall free fall

A VR "face your fears" experience

A free Zombie Bus between the Gateway and the Fear Factory every 30 minutes

Optional extra-scary add-ons, including "Touch of Fear," where monsters can grab and restrain you
Frightmares at Lagoon
Normally, the screams at Lagoon are only due to stomach-dropping rides and roller coasters. But not during Frightmares, where the happy theme park turns becomes a haunted theme park, featuring attractions ranging from non-scary to very scary.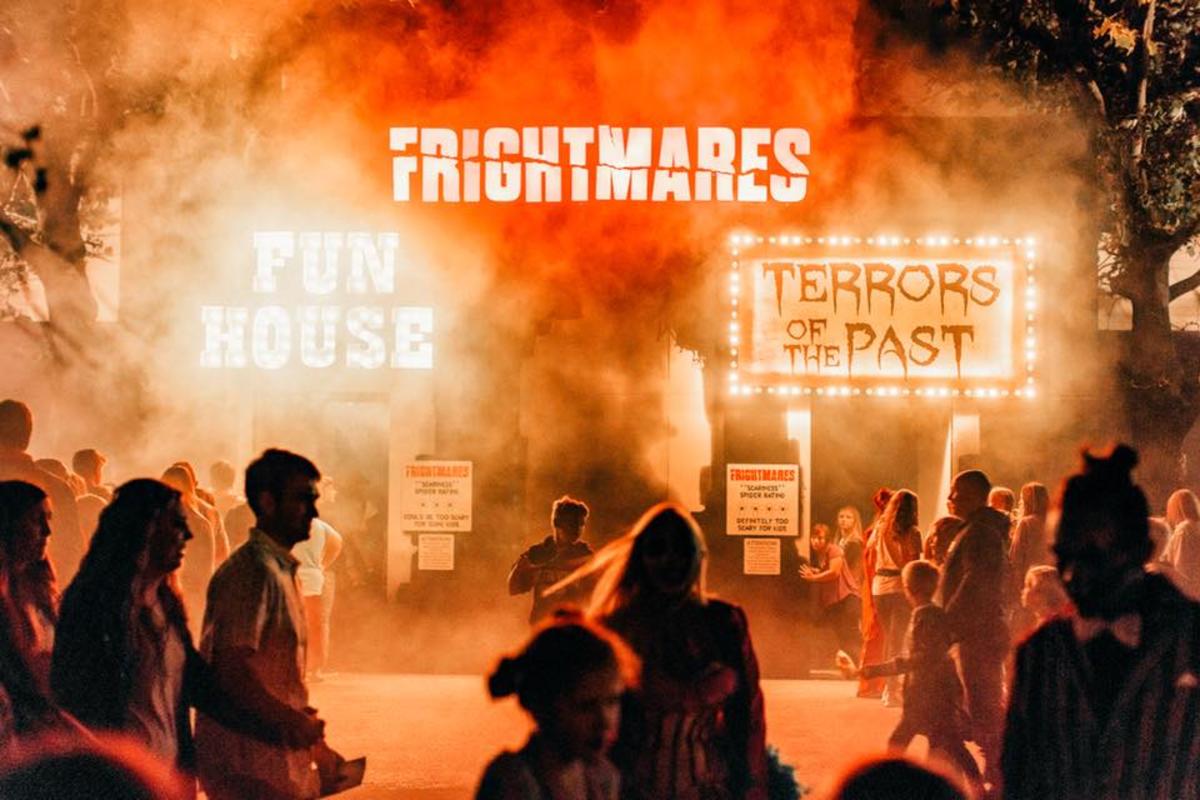 There are gobs of haunted experiences, including but not limited to:
Seance: An immersive, multi-sensory, and ghostly experience involving live performance, intense physical effects, and audience participation

Treat Street: A non-scary trick or treating trail
Frightening Frisco: A haunted ghost town

Vampire Nightwalk

Straw maze
And of course, all the rides and roller coasters are open during Frightmares.
Nightmare on 13th
This Salt Lake scare offers a different experience every year. This year's theme: Cthulhu's cave—all we know is that it involves tentacles, a dark labyrinth, and bloodthirsty creatures. Guests also have the option to add on "X-scream," an extra-intense separate attraction, or try their luck at one of three themed escape rooms: Walk the Plank, Rogue Agent, or Curse of Anubis.
Cornbelly's at Thanksgiving Point
One of Utah's most popular Halloween destinations, Cornbelly's has something for everyone, from thrill-seeking grown-ups to the littlest boos and ghouls. Watch halloween fireworks, walk through "The Belly of the Beast," and run through the 12-acre corn maze. Or try to keep your composure in the Big Top Terror haunted circus, the Hayloft Horror haunted barn, or Insanity Point. Scare ratings are mild during the daytime, but they climb at night. In addition to spooky fun, there are countless other fall attractions, including zip lines, apple blasters, face painting, pumpkin bowling, interactive games, hayrides, and lots of food and treats.
Fear Con
Fear Con celebrates all things Halloween and horror, with a little bit of fantasy thrown in. One part Halloween-themed expo, one part over-the-top haunted experience, events include a vampire circus, a killer clown haunted escape, a cosplay contest, and tons of sideshow acts—think sword swallowers and contortionists. Every exhibitors will be dressed up and participating in the action.
Castle of Chaos
Why go to a haunted house when you can go to a haunted castle? This cavernous place just added 5,000 new square feet of scariness. Depending on your scare sensitivity, you can choose from five different levels of fear. In level five, you may be touched, restrained, moved, and threatened—even Danny Trejo was spooked. In addition to the haunted castle, be sure to try one of the castle's famous haunted escape rooms: Zombie, Serial Killer, Asylum, Paranormal, and Captain's Booty. For extra frightening fun, book a private haunt just for you and your group.
The Damned
The British goth punk rock band will play its album Evil Spirits. The lead singer dresses like a vampire, and the drummer's name is Rat Scabies. So it sounds like you have your Halloween night out all planned.
Boolesque
Burlesque and Halloween go together like peanut butter and chocolate. October events at this South Valley burlesque bar include costume contests, carving and cocktails, sideshow performances, and more.
Tower of Terror
Not strictly 21+, this four-week film fest features non-stop horror, gore, and hilarifying film best suited for mature audiences.
The Utah Pride Center Time Travelers' Ball
Where past meets future and fantasy meets reality, this party includes DJs, dancing, drinks, and performances by aerialists, gogo dancers, and fire throwers—and you can expect the costumes to be out of this world. All proceeds will be donated to the Utah Pride Center.
The 9th Annual Neff Halloween Party
Dress up, show up, and dance your ass off.
(Semi) Cultural Halloween
Sweeney Todd
Dark and disturbingly funny, this Tony-award-winning play is a wonderful way to get in the Halloween spirit while enjoying the arts. Pioneer Theater has rated this production PG-13 for stylized gore, so best not bring the little ones.
Utah Symphony Presents Ghostbusters
When one considers the ghost-comedy genre, it's tough to debate the cinematic merit of Ghostbusters. Watch this classic movie on a big screen in the beautiful Abravanel Hall, as the Utah Symphony performs the iconic score live.
Thriller
A Halloween tradition, this two-hour contemporary dance traverses tragedy, comedy, and the seriously spooky. The performance is so visually engaging, athletically impressive, and rhythmically irresistible, that even those wary of witnessing dance will be spellbound.