Salt Lakers: Rent Your Place to a Meeting-Goer, Get a Free Staycation
This one goes out to Salt Lake locals.
It's no secret that Salt Lake is becoming an ever-more-popular destination for meetings and conventions (and it's already the preferred location for big groups such as Outdoor Retailer).
Meetings, conventions, and trade shows make a huge impact in our economy, and in order to ensure that Salt Lake remains an attractive prospect, it's imperative that our city can accommodate their housing needs (and that means demonstrating known room inventory). In other words, we need to talk to the talk and walk the walk when it comes to accommodating convention attendees.
That's why we're teaming up with My Host Housing, a local organization that enrolls homeowner properties as accommodation for convention attendees. It's a great way for local property owners to make some extra cash during big conventions, and it's a great way for Salt Lake to ensure it can continue to meet the needs of our valued clients.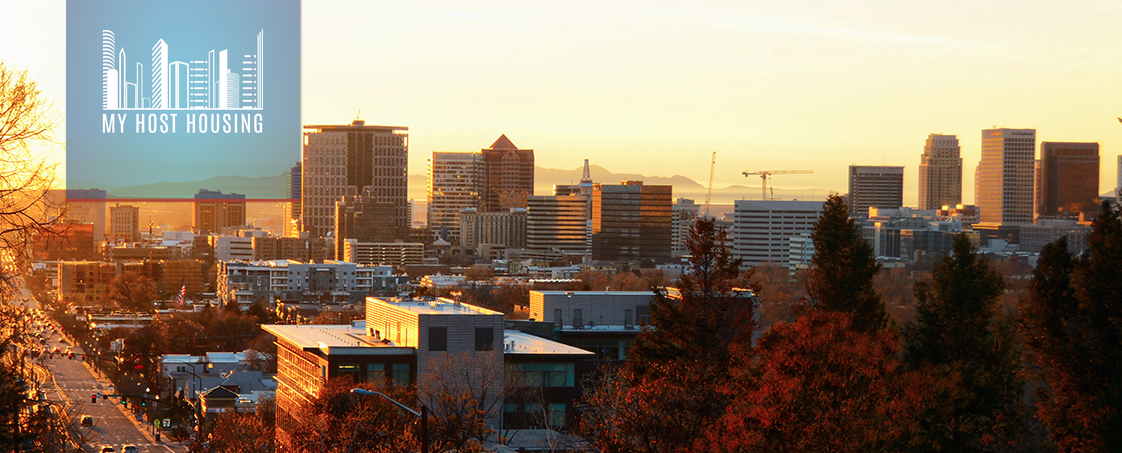 Here are the answers to the questions you probably have:
How is this different from Air BnB?
My Host Housing serves specific conventions and is not an open service throughout the year. They coordinate with Visit Salt Lake to provide responsive service to conventions when needed.
Each property is inspected prior to adding it as inventory.
My Host Housing charges the convention-goer the standard transient room tax (the same tax charged by hotels—a tax which directly benefits Salt Lake, as it funds our tourism-marketing efforts).
My Host Housing also partners with local nonprofit Wasatch Canyons Foundation.
How much will I make?
My Host Housing pays the homeowner approximately 70% of the market rate of a similar hotel-operated property in Salt Lake. A seasonal free staycation option is offered to hosts who'd like to relocate while their home, condo, or apartment is rented out.
How do I get paid?
My Host Housing operates an online portal to transact bookings and payments.
Won't the hotels be mad?
My Host Housing does not compete with hotels; it simply expands housing inventory once hotels are fully booked.
Who runs this show?
Dan Merkely, an experienced Olympic Games housing professional since 1996.
Where can I get more information?
Visit myhosthousing.org, or write to myhosthousing@gmail.com.