Salt Lake City - A Foodie Town
Wednesday September 25, 2013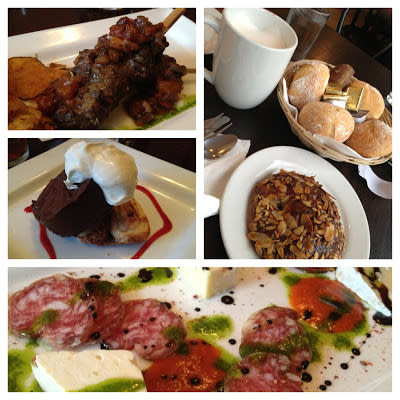 I traveled to Salt Lake City to speak at the National Federation of Presswomen annual conference. I didn't know much about Salt Lake City outside of the Winter Olympics and the Church of Latter-Day Saints. And to be honest, I didn't really have any food expectations. 
Salt Lake City is quite a foodie place. In fact, it was hard to select a place to eat due to the great selection. I had two meals outside of the conference. And I have to admit the meals at the Salt Lake Marriott City Center were very good. They served us three meals day of varied, tasty fare. They were very accommodating to those with special dietary needs and provided nice meals. As an aside, this was one of the nicest hotels I've stayed in years. It was amazing. The rooms were lovely; the bathroom was huge. It was spotless. The staff was outstanding and very attentive. If you travel to Salt Lake City, I'd really recommend it. 
Back to the food. On arriving, I joined a group of wonderful women from Virginia for dinner. We walked to the nearby tapas cafe bar, Martine. Felt like an old-school European cafe. They had a simple, fresh menu. The specials were outstanding. You could chose from tapas, small plates, entrees, or a three-course prix fixe menu. I chose off the tapas menu, so I could enjoy a couple different dishes.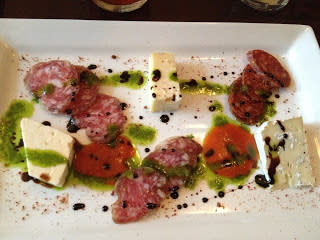 I started with the Creminelli Salami and Local Cheese Plate. Delightful. Everything was local sourced. The salami was made a few blocks away. The cheeses were amazing. The crusty bread brought to the table by our very well-informed server, Sara, was perfect to enjoy this plate with. I would have been happy just eating this.