A vibrant oasis tucked into the foothills of the arid Salt Lake Valley awaits discovery. Red Butte Garden and Arboretum serves as a delightful escape from the hubbub of city life, offering residents engaging workshops, over 5 miles of hiking trails, an impressive concert lineup, day camps for kids, and of course, the opportunity to stroll and relax among exotic and native plant life.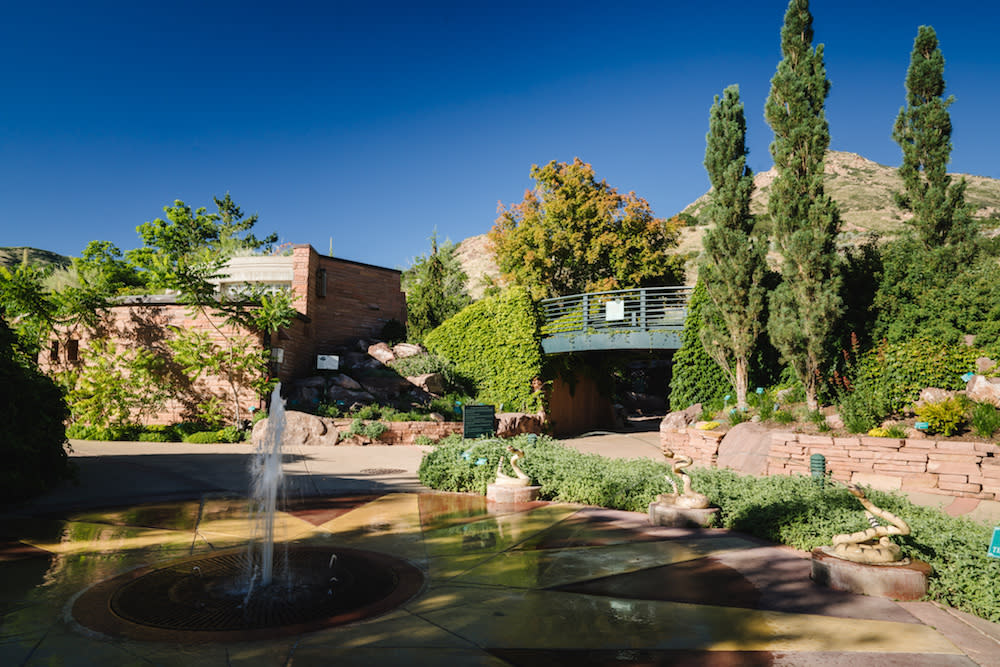 As the largest botanical garden in the intermountain west, Red Butte is open year-round to the public. Over 100 acres of display gardens, natural trails, and expansive views await your perusal. Of particular interest is the newly opened Water Conservation Garden, unveiled to the public on May 24th, 2017. This marvel contains 29,000 plants and over 530 species perfectly adapted to the harsh climate of desert life. If you seek garden inspiration or hope to find plants that are well-suited to life without constant watering, this new attraction contains a plethora of ideas and valuable knowledge.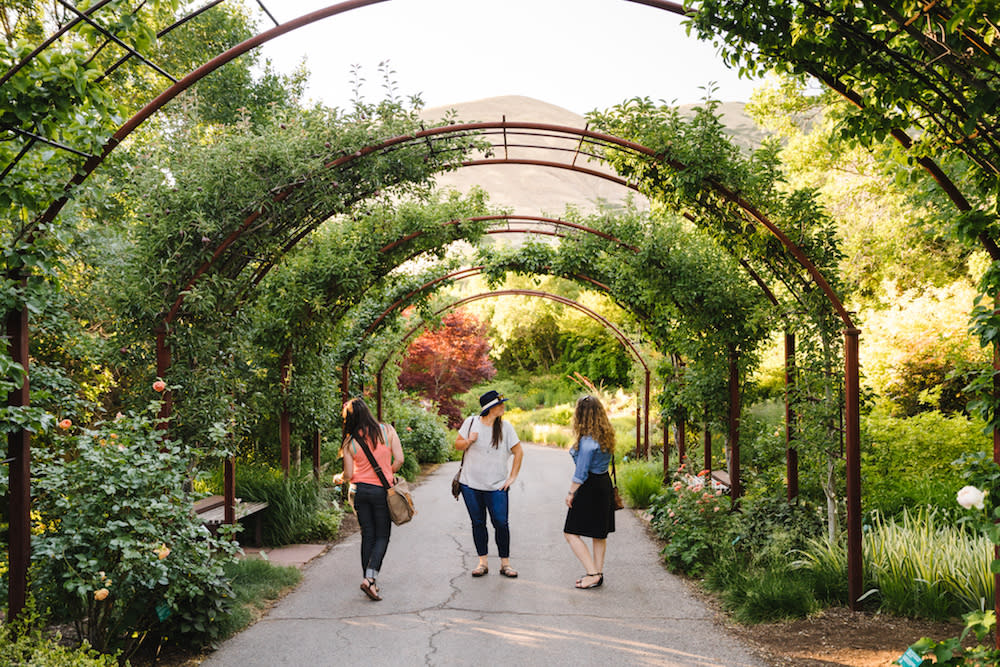 The Conservation Garden has long been in the works and was added to the Garden's master plan in 2008. To finally experience its circuitous path, weaving along the terraced foothills beneath the vibrant Red Butte is to find yourself immersed in the vibrancy and possibility of life in the desert.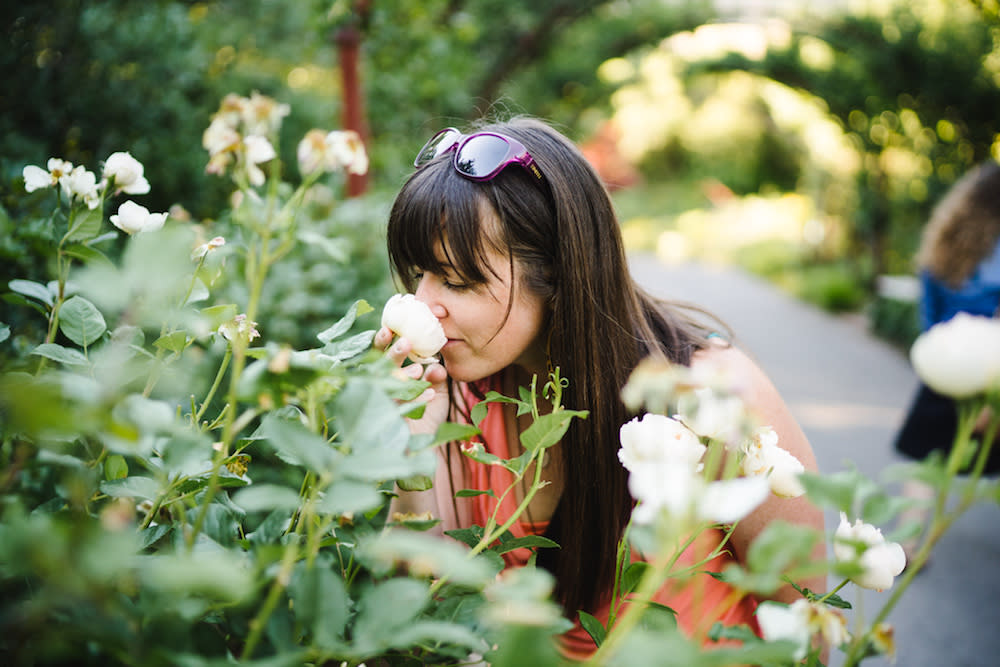 To arrive at the Conservation Garden, you can choose from several routes. Wind through the whimsical Children's Garden and confront dragons, wild things, spitting rattlesnake fountains, or the educational Sprout House. If a more stately entrance is your style, you can opt to stroll through the Fragrance Garden. Take a moment to close your eyes and absorb the heady perfumes of fragrant flowers from near and far. If you prefer the scenic route, promenade through the pear arbors to the rose garden and relish the sounds of the water pavilion.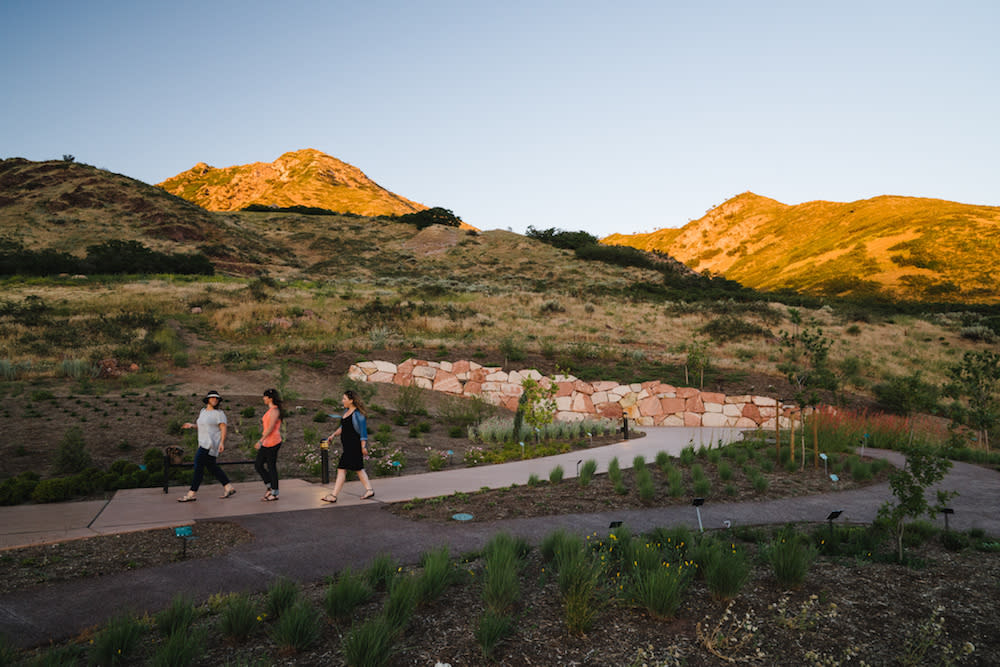 Arriving at the foot of the new Conservation Garden, look up at the towering hills above and take a moment to prepare yourself for breathtaking 360-degree views as you climb the garden's gentle heights. The Desert Harvest plot showcases vegetables, herbs, and fruits that flourish in dryland climates. The edible plants found in this garden were used by both Utah's indigenous Native American Tribes and industrious (and hungry) pioneers.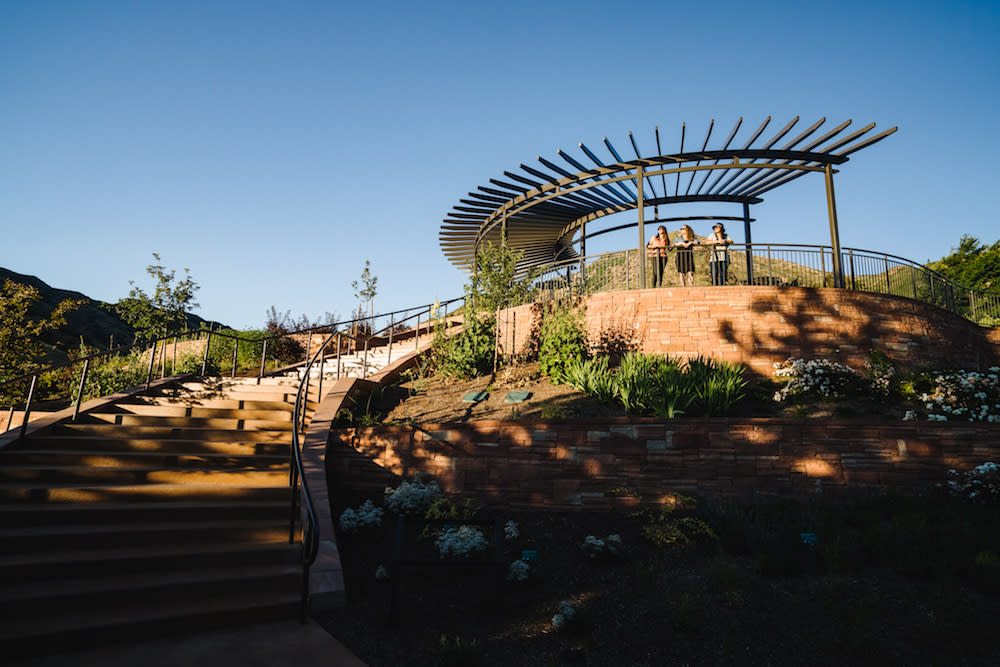 The Prospect Point Terrace and Pavilion offers shade and rest while highlighting spectacular views of Red Butte Canyon and the valley floor below. Take a moment here to savor the shade and the sights and sounds of the garden.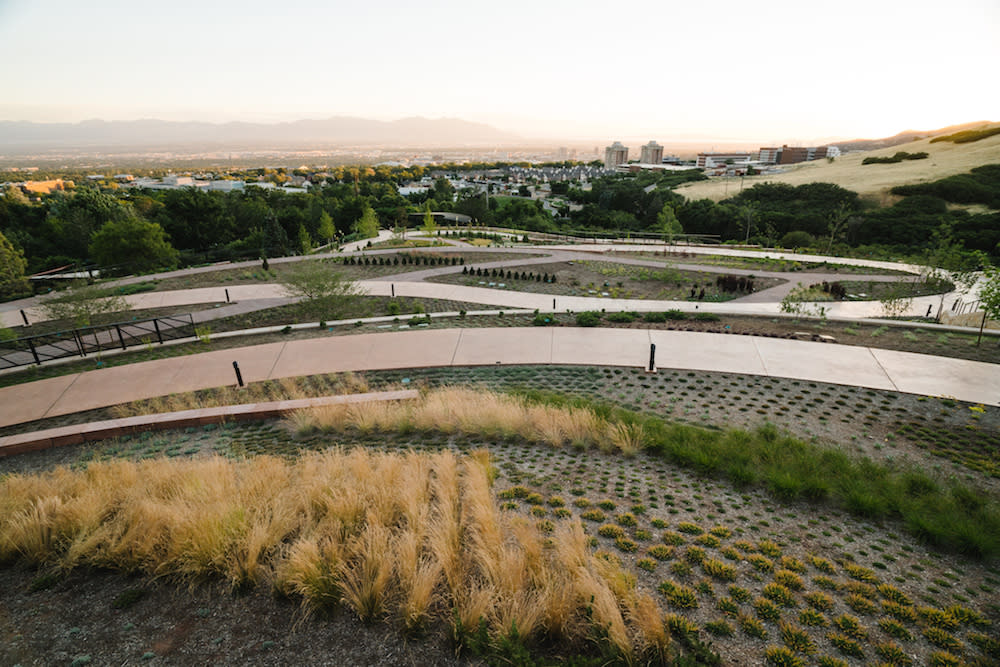 If you seek to transition your own garden into a more water-wise habitat, take time to examine the diminutive and exceedingly low maintenance species in the Gravel Garden. These plants will only require water every 7-21 days and are perfect additions to a yard that has been rid of water-guzzling sod or grass. These perennials and succulents are small in size and will provide visual interest to any sort of stone or gravel beds. If you are looking to increase your ground cover, visit the Groundcover Tapestry for large, bold sweeps of water-wise plants to blanket your yard.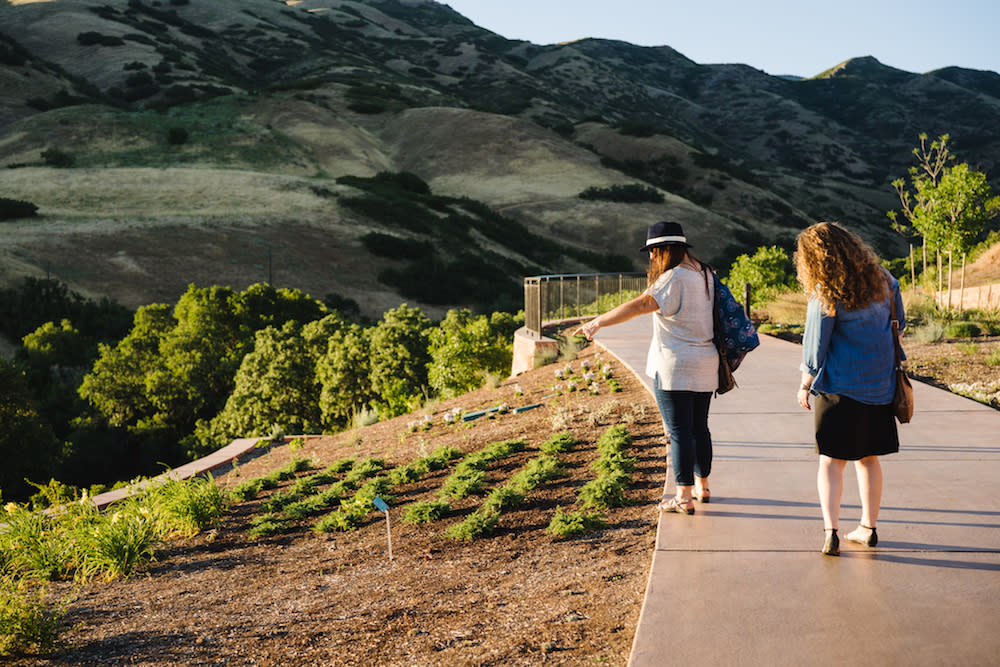 If you are just beginning or considering making steps to convert your yard to a more desert-friendly habitat, take a moment in the Environmental Exchange exhibit. Here you will learn about water-wise alternatives to commonly used plants that require much more water. The vibrant plants here will prove that it is possible to preserve landscape beauty and an ornamental feel without watering your plants every day under the hot desert sun. For species with an unusual look, check out the Adaptive Beauty bed, which harbors specimens that utilize interesting forms, vivid colors, or surprising textures, all adaptations to conserve water. The Conservation Garden is a fantastic resource for those interested in learning more about how to master your green thumb in a dry climate. Regardless, a walk through this rich and dynamic exhibit is a rewarding and relaxing experience.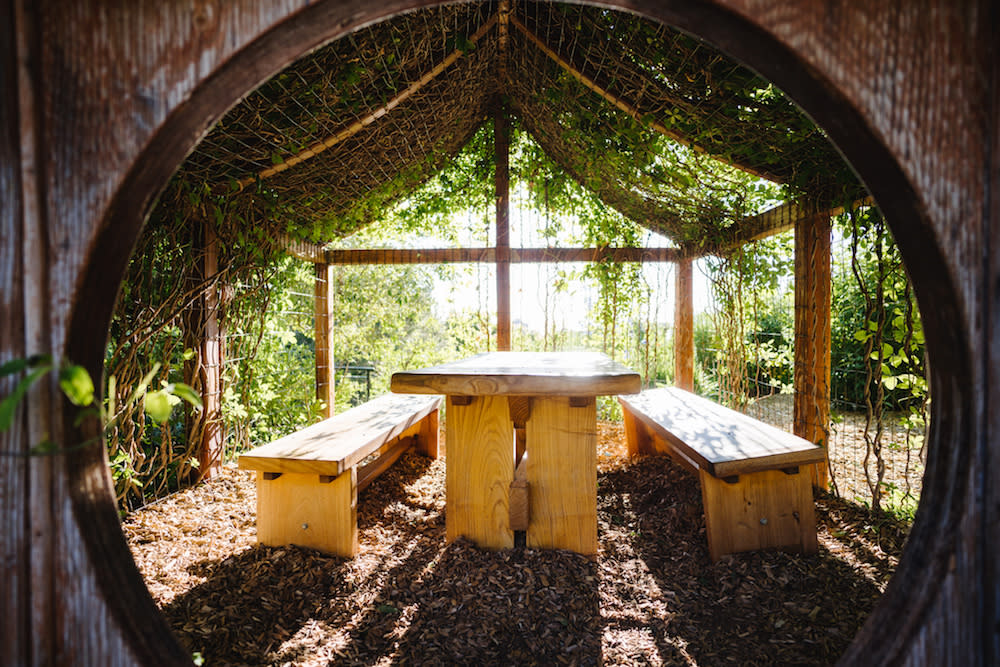 Red Butte Garden offers entertainment all year long, even in the winter. With engaging classes for youngsters of all ages, it's a fantastic way to keep kids curious about the great outdoors. Photography classes or wilderness survival courses are a big hit with 5th and 6th graders while kindergartners can spend time on an insect safari in the Bug World class. Adults will find classes on vertical gardening, preserving herbs in the fall, and even the occasional yoga class. Check the Red Butte website often, as the class and concert lineup offers something for everyone.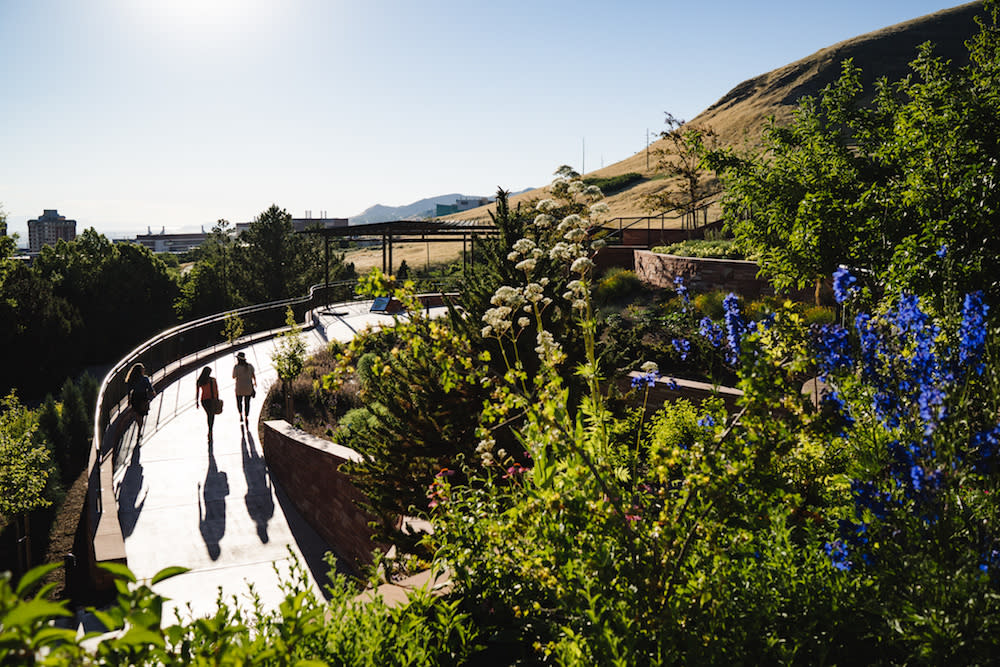 Annual passes to the garden allow individuals and families to return often and truly experience the seasons of Red Butte and the dynamic landscape. Come back often, find your own special corner of the garden and see how the plants change and grow. Season pass holders will also be delighted to discover that many botanical gardens and arboretums across the nation offer reciprocity, so you can explore other gardens whenever you travel with your Red Butte Membership.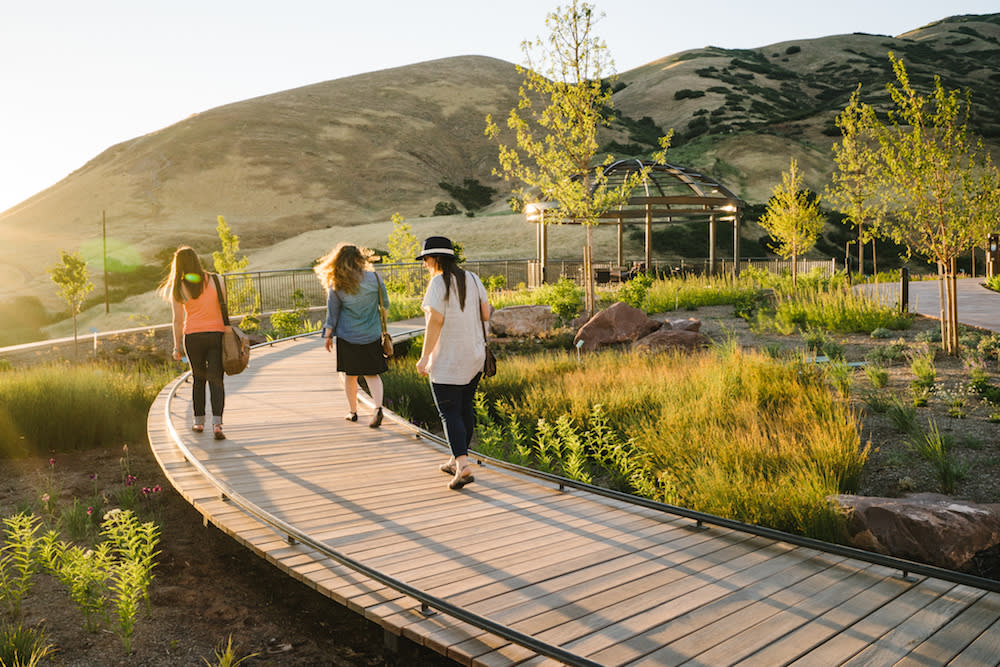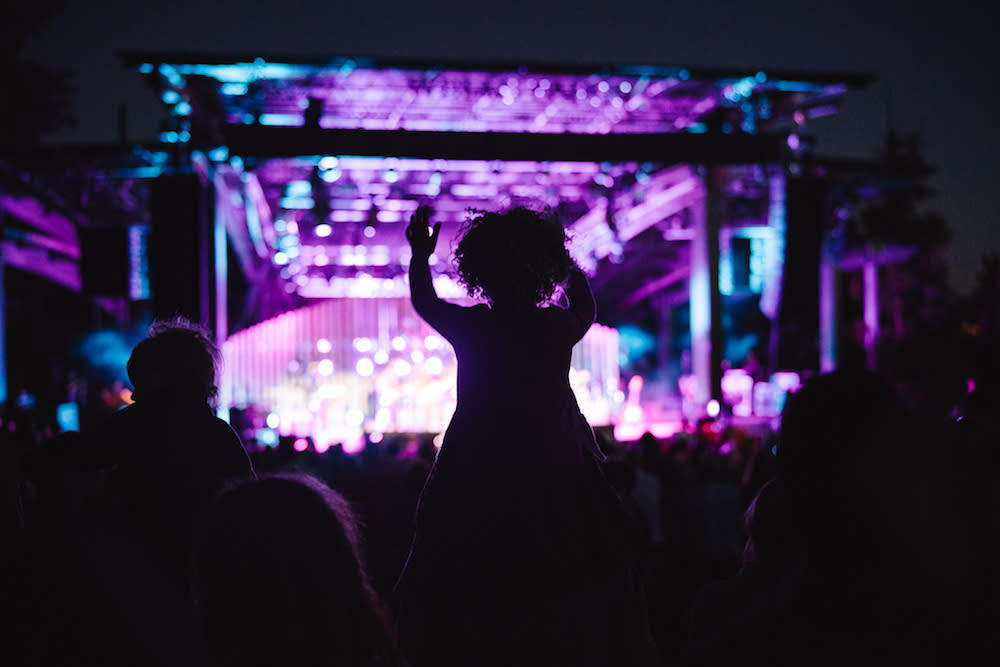 And a mention of Red Butte wouldn't be complete without bringing up the Red Butte Outdoor Concert Series. Nestled in one of the most idyllic (it's rare that a performer fails to mention the beauty of the location during a show) spots in Salt Lake, Red Butte offers unparalleled concert experiences. Pack your cooler with food and booze or wine, pack a blanket, and get ready for the best time of the summer.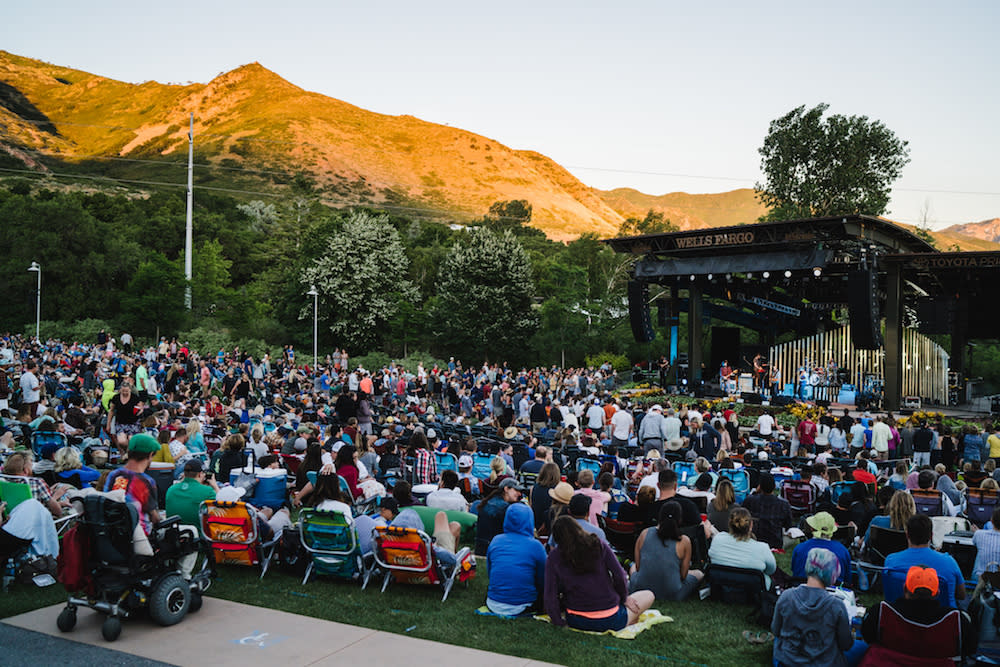 Drawing big names like Santana, Herbie Hancock, Decemberists, and more, the Outdoor Concert season shouldn't be missed.