We'll say it right here: 2020 has disrupted most norms. But we'd argue that love still conquers all, because date nights are still possible around Salt Lake. All you have to do is know where to look. So grab your main squeeze—or someone you'd like to become your main squeeze—and explore your options. All it takes is a touch of creativity and a face mask … and an appetite for food, fun, or both. 
Head to a restaurant with an open patio or spaced indoor tables.
The good news is, Salt Lake is already a great place for patio dining. From romantic Log Haven up Millcreek Canyon to trendy Trio in the 9th and 9th neighborhood, diners have some seriously delicious options. Taste a terrific flatbread at Flatbread Neopolitan in Sugarhouse, relax on the landscaped patio of OneOEight in the charming 15th and 15th neighborhood, or indulge in buttered biscuits at Ruth's Diner in Emigration Canyon.
A large number of restaurants are also offering indoor dining with all the right precautions: masked servers, mask requirements in waiting areas, and spaced-out tables. It's enough to make most diners feel nice and safe—and you can still enjoy your favorite food around the city. Try the exceptional house-made pastas at Veneto, the southern-inspired comfort food at Tradition, or hearty chicken and waffles (washed down with beer) at Pig & A Jelly Jar. 
Just like restaurants, the same safety rules are in place—keep a mask on till you're seated in your own socially-spaced spot, then, enjoy!  A few breweries currently open have legendarily good patios. T.F. Brewing in South Salt Lake brews fantastic beer and you can enjoy it in their spacious dog-friendly back patio area, and Emigration Brewing serves a selection of fine local beers (and incredible wood-fired pizzas) on a patio overlooking the Emigration Canyon stream. Hopkins Brewing in Sugarhouse serves exceptional food and unique handcrafted brews, and much-lauded newbie Grid City Beer Works is the talk of the town.
Hike to a good picnic spot (perhaps with a beer from one of the above breweries).
For a break from city dining, all you need to do is order takeout and head for the hills to enjoy a nice sunset hike. (We highly recommend burritos as a packable delight.) Bring a small blanket to sit on, and possibly a headlamp if you might linger till dusk.
Ensign Peak is a surefire hit—it's only a mile hike, although just steep enough to make you feel you've earned your meal. The peak overlooks the Capitol downtown as well as the Great Salt Lake. (Trailhead here.) The Bonneville Shoreline trail system above the Avenues and the University of Utah also offers countless picnic-worthy overlooks. (Check out a map of the trail system here.) And the Pipeline Overlook trail near the mouth of Millcreek Canyon is another quick-and-good hike with a city view. Just hike up from the Rattlesnake Gulch trailhead, hang a left when it hits the Pipeline trail, and walk to the overlook.
Explore the Red Butte Gardens.
These famed botanical gardens' visiting hours are currently abbreviated, but don't let that stop you from making a late-afternoon visit and heading to dinner after. (You reserve a spot in advance to visit the gardens.) Peaceful pathways wind through 21 acres of exquisite landscapes, covering five miles of walking trails. There are plenty of benches to look out over the city or the garden's waterways. It's a relaxing way to spend a couple hours breathing in a little natural beauty with someone you love. And, if you purchase a Connect Pass, you'll get the opportunity to see this and other fantastic places on this list (see the Aviary and Zoo below) at a discounted price.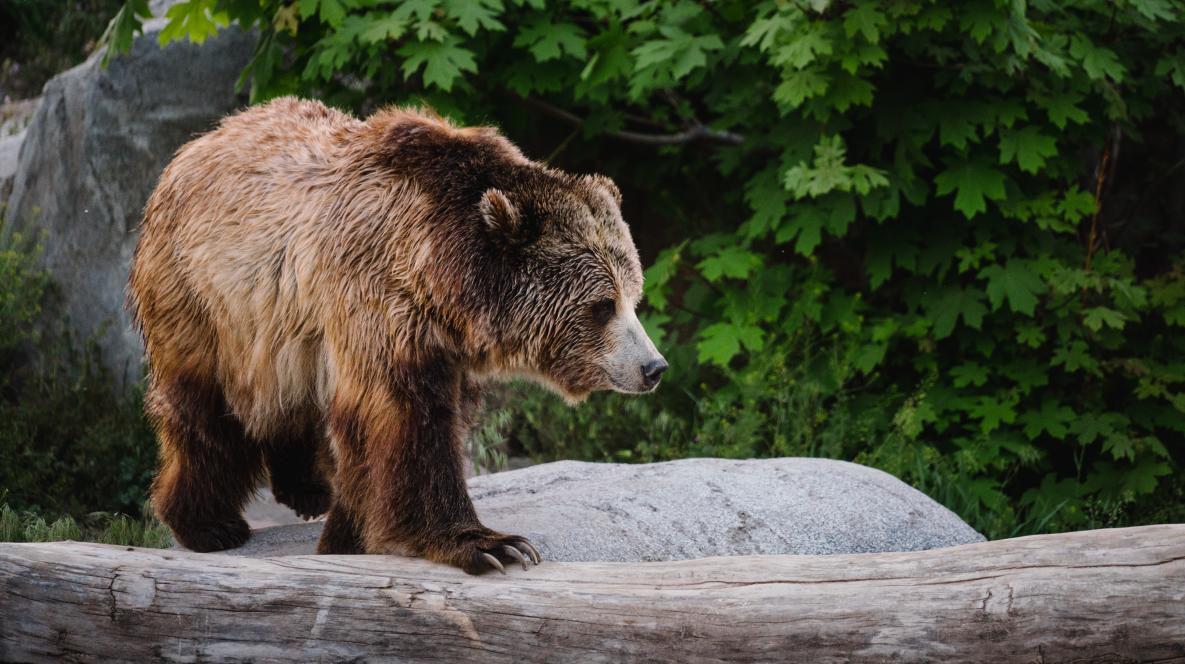 Make a few animal friends at the Tracy Aviary and Hogle Zoo.
Try a new outdoor sport—hiking, biking, paddling, or even climbing.
While there are fewer indoor activities accessible right now, the outdoors and all things outdoor sports-related are hoppin'. This is an excellent time to try a new hiking trail, rent mountain bikes and explore a mellow trail like the Bonneville Shoreline or Millcreek Pipeline, or rent kayaks and venture out on the Great Salt Lake. You can even take a beginner's climbing lesson at Momentum Climbing Gym and hone your skills in a safe environment with a cushy padded floor. You just might discover a new sport you love, and when you learn it with your honey, it's all the more fun.
Hit up the Cliff Spa at Snowbird. 
We love the Cliff Spa for approximately 5,107 reasons, but amongst them are: it's quiet, it's adults-only, it's on the roof of Snowbird's biggest lodge, and there's a pool. Salt Lake locals can snag a day pass for just $35 to use the pool, sauna, and fitness facilities. So you can head up with your main squeeze, take a little hike, and head up to the spa for some R&R. The spa is requiring advance reservations, so plan ahead. Your day pass includes yoga classes, which are an excellent precursor to sunset on the rooftop pool deck.
Go old-school and visit the drive-in movie theater. 
Remember drive-in movies as a kid? Yep. They were awesome. And there's still a drive-in theater in the Salt Lake Valley—the Redwood Drive-In Theatre. They typically show two movies per evening and show something almost every night. The snack bar is open, but you can bring your own car snacks and have your own pick. We do think there's something quite romantic about a good old-fashioned drive-in. Go ahead and prove us right. 
The Salt Lake Farmer's Market is one of the best around, and this year, all you need to do is wear a mask, and you can still browse and buy delicious local veggies, cheeses, baked goods, and meats. Head down to Pioneer Park on a Saturday morning, do some people-watching, and snag some amazing locally grown goods to cook up for lunch or dinner. The park is dog-friendly so bring your best four-legged friend along for the ride.
Let us know how your pandemic date nights go—and what ideas you have to share, too! Tag @visitsaltlake and let us know how you're keeping date night toasty in spite of world events. There are countless ways to explore this fair city, and even when times are tough, you can rely on local citizens to keep the magic going.