This year, Nightmare on 13th is celebrating 30 Years of Terror where over 1.5 million people have screamed at Utah's Legendary Haunted Attraction. This year, everyone is a VIP! With our new timed ticketing system, there are limited ticket capacities available per half hour time slots, so our wait times will be much lower than usual. Get VIP access for a lower price than ever before and buy your tickets now. Don't wait because time slots will sell out! Get your tickets ​here.​
Nightmare on 13th is always changing—from new sets and scenes, to outside building modifications or new photo ops in our Nightmare courtyard, we try to change as much as we can every year to keep things new and fresh for our customers.
---
What's new for 2020?
This classic dark ride full of gags has been around for 30 years. It is definitely broken, run down, grimy and full of grungy carnival workers. The ride may be broken, but the carnies aren't closing it down, so get to walking through and keep moving. Be careful—it's probably not safe walking through a ride and one of these carnies could be a killer.
Some of our clowns decided to go into business for themselves and took over an abandoned ice cream factory. The ingredients are unknown but they call it I-Scream... The clowns took over the factory and went into business last year, but they made some changes and added new things into the factory that will be sure to give you a bumpy ride you'll never forget!
While the haunted house is what the Nightmare is well known for, there are other ways to add to the fun as well. If you are wanting a more family-friendly and non-scary event to do for the evening or during the daytime before coming to the haunted house, check out Escape On 13th. 
We have the most immersive and exciting interactive escape adventures along the Wasatch Front. With 3 different themed games to choose from, you'll find an adventure the whole family will love that leaves you wanting to come back for more! We were able to put all of our set building skills from the Nightmare into a non-scary, family-friendly environment with 360 degree design!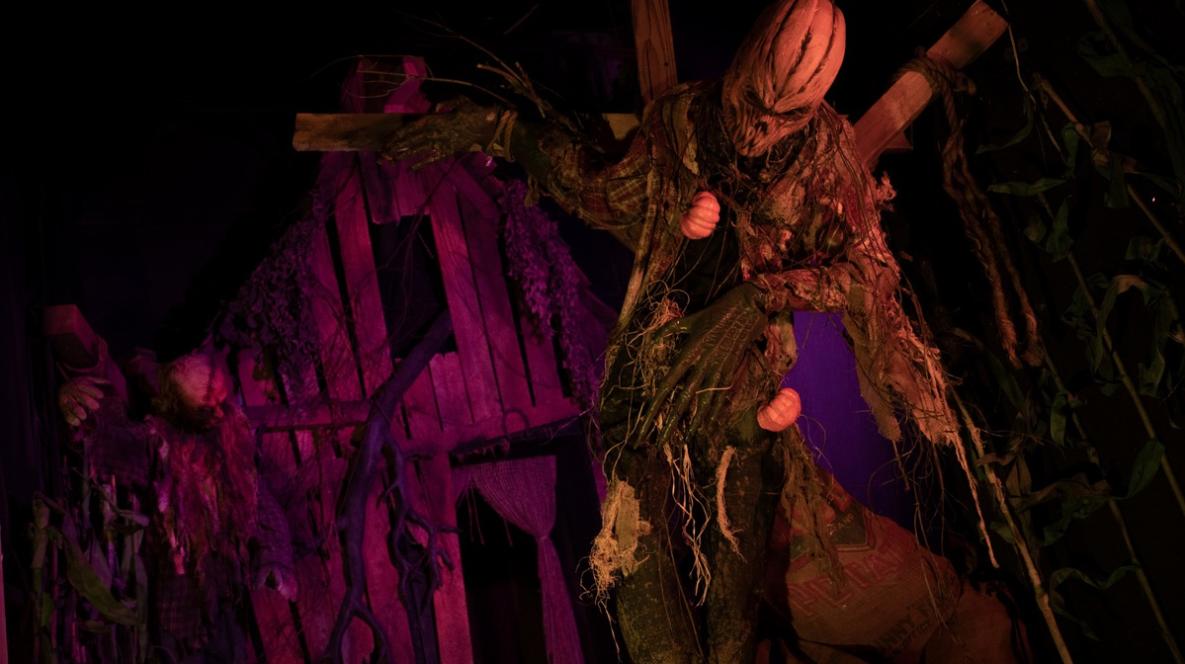 For more information on all of our attractions, please visit our website and plan your adventures today. Whether you're looking for something scary or fun, The Nightmare On 13th always has something to offer! 
Starting out in 1990 as The Institute Of Terror Haunted House, The Nightmare On 13th has been scaring people for 30 years and has grown into one of the industry's most successful haunted attractions (Haunted Attraction Magazine), one of America's scariest attractions (The Travel Channel), and one of America's best haunted houses (USA Today). It is no wonder that the Nightmare On 13th has become a Halloween-time household name, and you can bet that we aim to live up to these honorable recognitions. 
Raising the bar on ourselves as each season passes, every year we present brand new, never-before-seen themed areas and sets. Nightmare On 13th features 36,000 square-feet of room for haunting and scaring our customers; professionally trained actors; professionally crafted Hollywood-quality costumes, masks, and makeup; cutting edge animatronics and audio/lighting effects. It's all in the name of frightful fun. Because of this, there will always be a new reason to visit the Nightmare On 13th, a guaranteed evening full of new ways to get scared and scream your lungs out!