New Exhibits at Hogle Zoo
Saturday December 15, 2012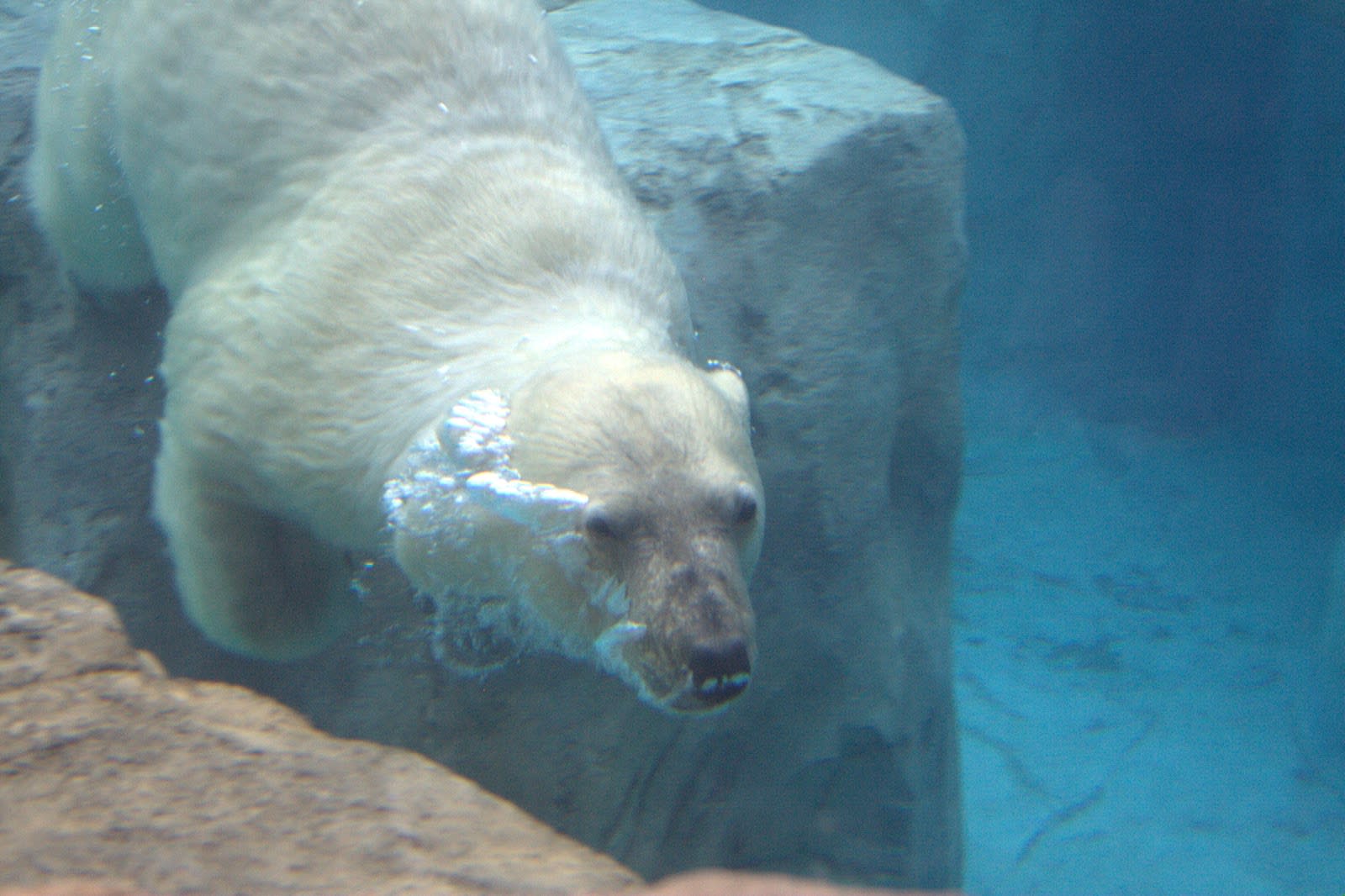 The Hogle Zoo has been undergoing lots of changes and recently added some new exhibits so we went to check them out. Not without stopping first at the beloved elephant statue that sprays water out its trunk, of course.
The bald eagles are new, and they were just hanging out in their area, so close you could practically touch them. What was also cool was that you could hear them. I didn't really know what sounds eagles make, so it was interesting to hear them warbling and chirping.
We loved the otters. We got there early in the morning, as we like to do, because it's cool and the animals tend to be more active. We got to the otter pen at feeding time, which was awesome. The keeper was out putting little hamburger chunks and tiny fish all around the pen. Then she let out the otters and they scrambled all around, in and out of the water, eating their breakfast. We watched harbor seals and sea lions, and there was a grizzly bear too. All these are new to the zoo, it's at least a third bigger now.
The polar bear was by far the best though! Seriously, so fantastic. He kept diving under water, popping up right in front of all the kids, they'd scream and squeal, then he'd launch off backwards into the water.
Then he did it again.
And again! He was definitely my favorite.
The cooler seasons are definitely our favorites times to visit the zoo as the animals are more active and we don't get hot walking all over the zoo.  And this time of year the Zoo Lights are up, which always makes for a magical visit.
Utah's Hogle Zoo is a featured attraction on the Visit Salt Lake Connect Pass.
Read more from Amy Thompson at www.progressivepioneer.com.