Log Haven Restaurant is synonymous with wildflowers, waterfalls and award-winning mountain dining. This historic log mansion is located on 40 pristine acres in the Wasatch National Forest, just 20 minutes from downtown Salt Lake City. Log Haven is an experience that reflects the natural beauty of Utah's Rocky Mountains. They nourish your palate and nurture your soul.
In 2020, Log Haven celebrated its' 100 year anniversary and was featured in the Salt Lake Tribune with a special profile article.
Log Haven was built in 1920 by Mr. L.F. Rains, a Salt Lake businessman and member of the Metropolitan Opera company. He created this log hideaway as a wedding anniversary gift for his wife—shipping logs from Oregon to Salt Lake City and hauling them up Millcreek Canyon by horse drawn wagon. Since the many fireplaces were Log Haven's only source of heat, the structure was used as a summer home. During the Depression, an insurance executive, Mr. Gleed Miller, bought Log Haven and turned it into a year-round residence, adding rooms and an ice-skating pond. Take a tour of our grounds here.
During the late 80's, Log Haven fell into disrepair and was slated to be destroyed. In March of 1994, Margo Provost purchased the property and restored Log Haven to a cherished gathering place. Whether it is nightly diners celebrating birthdays, anniversaries and promotions, or corporations finalizing the latest win, Log Haven is that unique destination that every guest talks about long after the evening is over.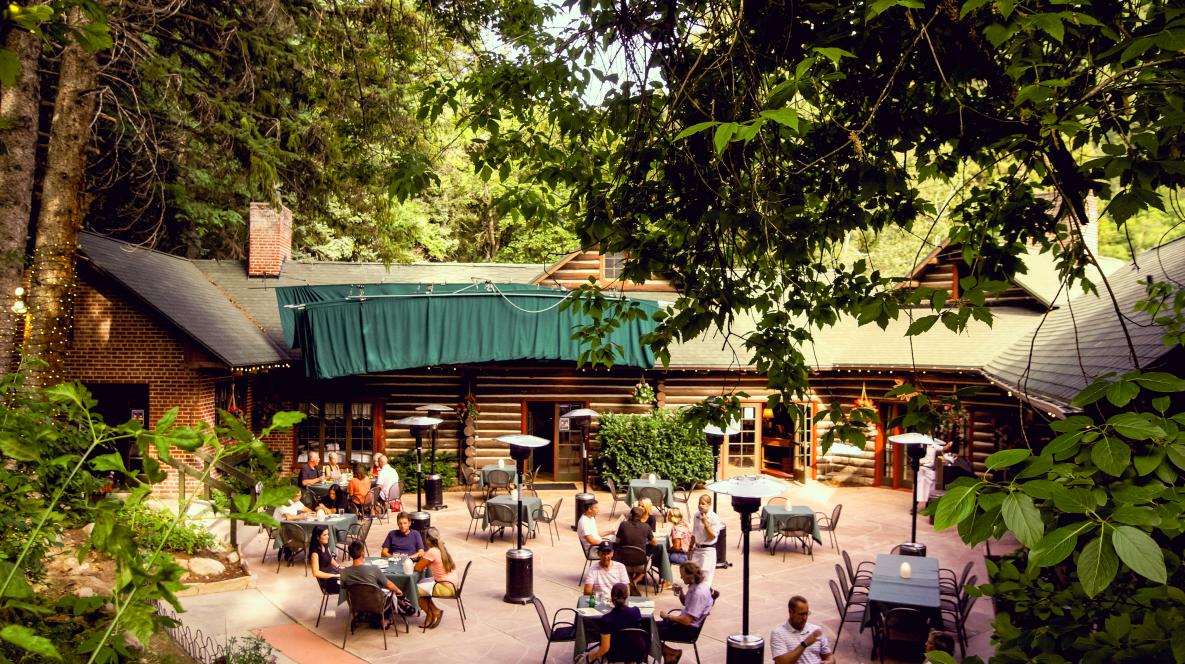 Salt Lake Magazine awarded Log Haven the coveted Hall of Fame Award: "This is the highest honor we can give a restaurant in Utah. It means that besides having great food, terrific ambiance and passionate people, something magical has happened to make this restaurant so consistently excellent on all fronts that it thrives as an inspiration to everyone in the business."
But it isn't just the ambiance—the food is acclaimed and so is the beverage program.
Chef Dave Jones, although classically trained in European cuisine, melds global themes with Rocky Mountain produce and game. He changes his menu seasonally and current favorites include the Grilled Bison Teres Major with sweet potato orzo, roasted poblanos and queso fresco and the Grilled Elk NY Strip with couscous, hazelnuts, currants, butternut squash, sage, brown butter and huckleberry gastrique. Our Alpine Nachos are a crowd favorite with house chips, forest mushrooms, speck and fontina. We accommodate special diets and always offer gluten free and vegan/vegetarian dishes on our menu.
General Manager, Ian Campbell, shepherds Log Haven's beverage program. Honored for more than 20 years with the Wine Spectator Award of Excellence, our wine list features over 150 selections from around the world. Ian collaborates with Rick Longoria to create Log Haven's proprietary vintages including our Passion Red, Alpine Red and Argentum labels. In addition to wine, we offer local micro-beers, and spirits: Uinta Brewing, Epic Brewing, Vida Tequila, Five Wives Vodka and Antelope Island Rum. We encourage our bartenders to create unique cocktails like our Treeline made with Ransom Old Tom gin, Zirbenz Pine Liqueur, St. Germain and Angostura bitters.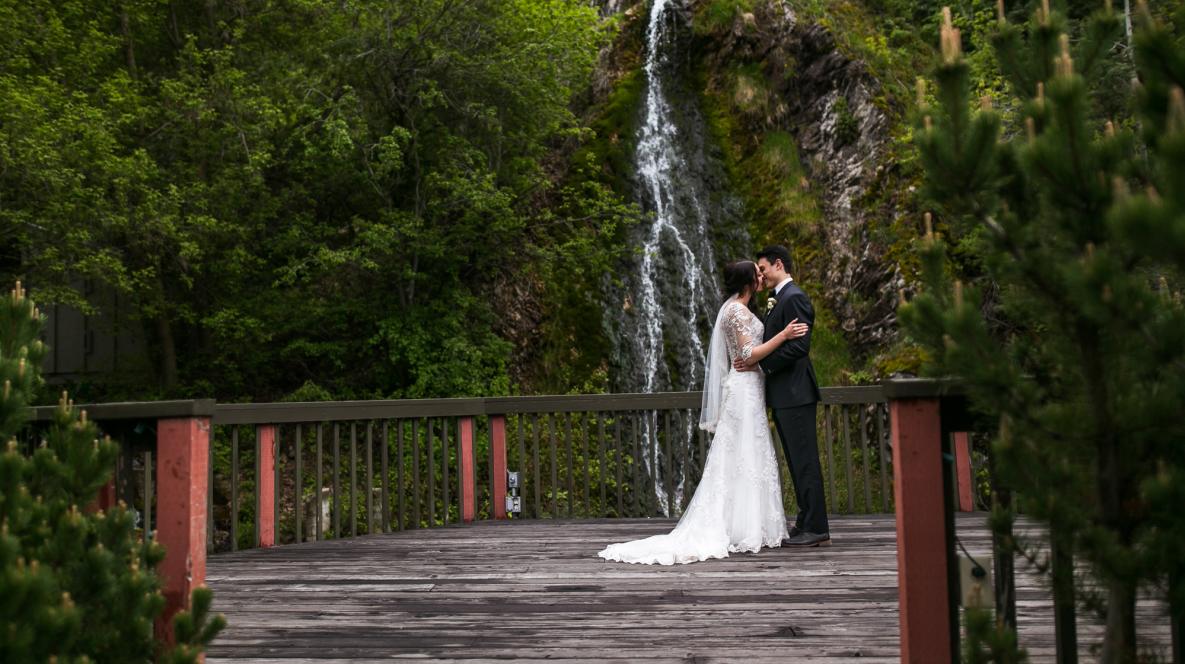 Log Haven's natural setting, award-winning menu, and personal service provide a once-in-a-lifetime experience.