My Adopted City: Biking in the Salt Lake Valley, Part 3 - Road
Wednesday October 9, 2013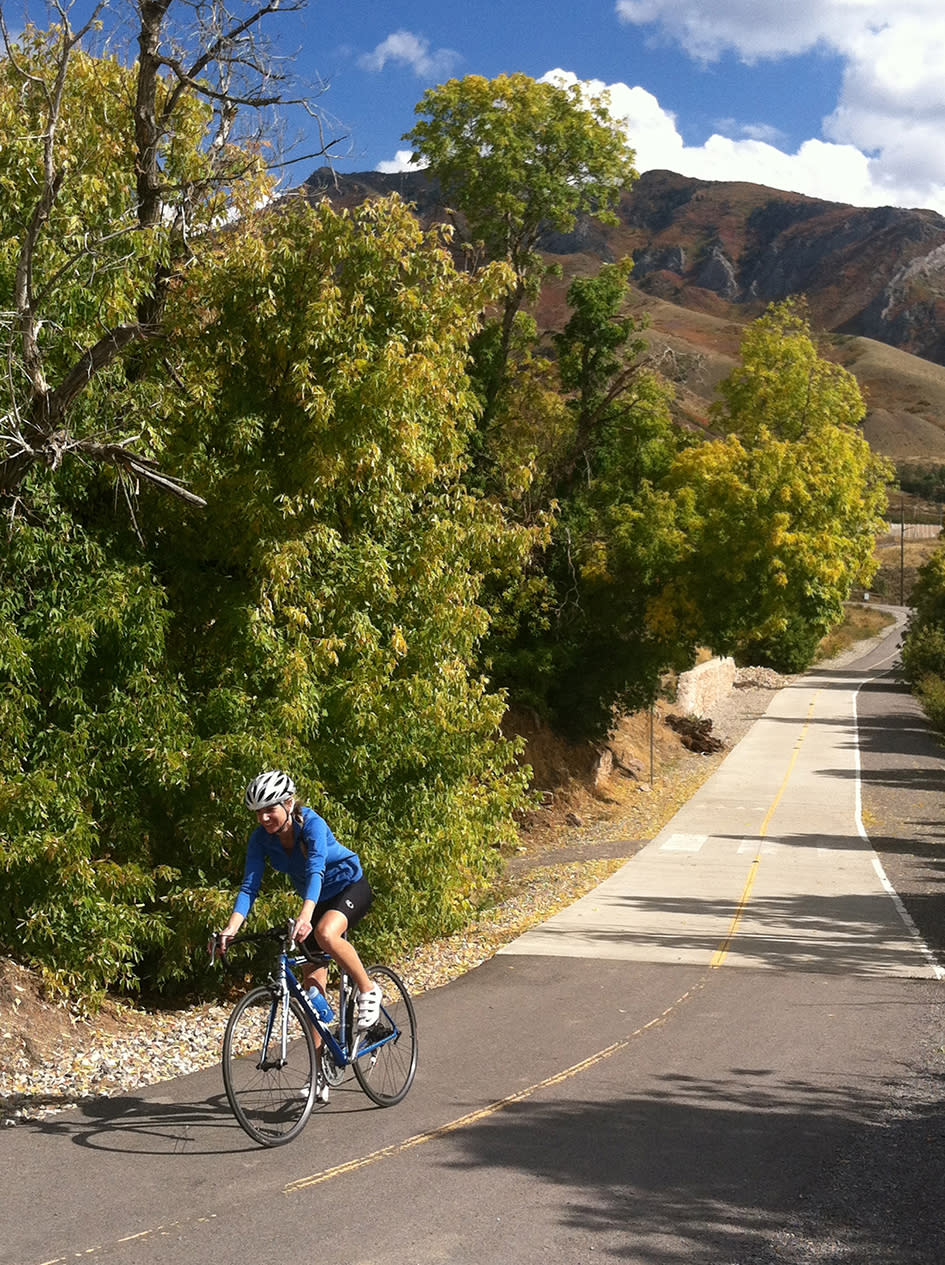 After a year plus of living in Salt Lake City, I finally completed an urban cyclist's rite of passage: biking to the top of Emigration Canyon. I had been avoiding it for a few months (or to be more specific, the entire summer), citing a hundred different reasons I made up in my mind why I shouldn't do it; it would be too hard for me, it would be busy, or I would be embarrassed if other bikers passed me. The excuses I was coming up with were endless and I was getting really good at dodging every invitation to join in on someone's ride. Turns out, none of those things were true and what I had been dodging was an awesome, rewarding and fun ride with friends that ended with an incredibly exhilarating descent.
I was feeling so good about riding, I went out again on Sunday, this time on an hour long loop starting near Sugarhouse Park, across Wasatch Drive (officially a paved section of the Bonneville Shoreline Trail) and back down into the city on a mix of Sunnyside Ave, 900 South and a little suburban road filled with lovely switchbacks called Gilmer Drive. I drive this area daily, but from a bike it felt like a totally new experience. And then it hit me - I'm always pleasantly surprised when I bike a new route in the city, how there is always more to see: better views, unique neighborhoods and cool little communities I didn't know even existed in Salt Lake City. The best part about this little loop I did, is it gives you access to practically every popular bike route in Greater Salt Lake City, including Emigration Canyon, Wasatch Boulevard and both of the Cottonwood Canyons.There is a reason Salt Lake City is on practically every "Best Cities for Biking" list ever created; most, if not all, citing its urban bikeways, lanes, and paths as well as accessibility to canyons adjacent to the city for rides.
Road biking is challenging, peaceful and engaging all at the same time, and in Salt Lake City especially, each ride can be tailored to fit your timeframe, motivation, and current state of physical fitness. Go out for a spin on your bike, and see our city with fresh eyes and hip wheels like a true SLC local.