My Adopted City: Biking in the Salt Lake Valley, Part 2 - Mountain
Wednesday September 11, 2013
If there is one thing that the people of SLC do (and do well) it's recreate. It's only natural for visitors and transplants to follow suit; even if you're not a natural outdoor enthusiast, the environment instantly takes you in. I think that the Wasatch Mountain Range is mostly to blame for that, and the the moment you set eyes on it you're beckoned to partake in experiencing it.  Having those mountains in our backyard make it difficult not to become an outdoor enthusiast.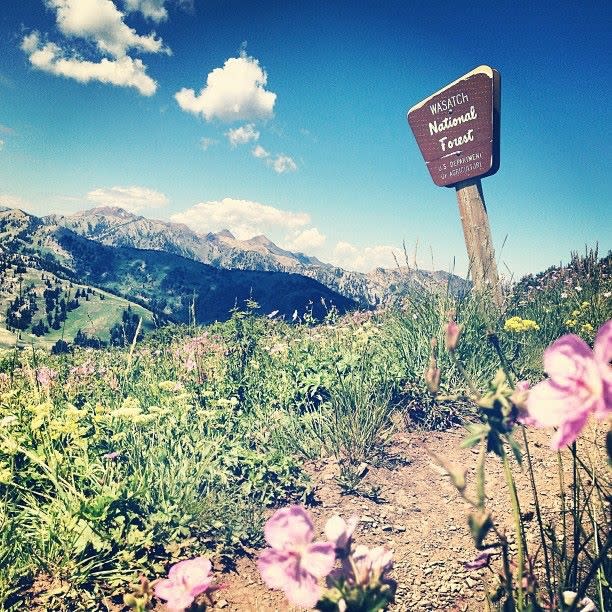 Thanks to Solitude, Brighton, Snowbird and Alta being an easy 30 minutes from Salt Lake City, skiing takes the cake for everyone's favorite winter activity. Likewise, thanks to the trails of Red Butte, Millcreek, and the Cottonwood Canyons mountain biking seems to capture the title for summer. If you want to play like a Utahn and try your hand (i.e. quads) at mountain biking in the Salt Lake Valley, here are the areas best recommendations for each ability level.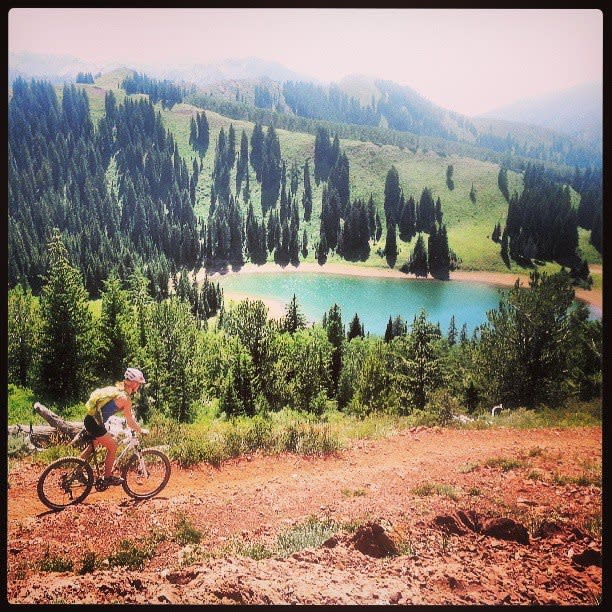 1- The road to Albion Basin Campground is my favorite beginner bike-ride. It is a gradual but continuous climb that is great for the lungs and the legs and it's on a dirt road requiring no technical ability. If you're new to mountain biking, you'll be challenged, but not enough that when you get to the top you won't want to do it again. In fact, if you're in good shape you're going to be inspired to do a couple of laps or take your adventure one step further by trading bike shoes for hiking boots to trek a few miles in to Cecret Lake. Hit Albion Basin during wildflower season in Little Cottonwood Canyon, and the views can't be beat.

2- The best thing about mountain biking is you can climb as slow as you want and take as many breaks as needed - What makes rides difficult is the technical sections that require experience. For the most part, the Dog Lake Trail is beautifully buffed out and short enough to take this ride on an intermediate level, plus after your climb you're rewarded with a beautiful little alpine lake. Keep in mind bikes are only allowed in Millcreek Canyon on even numbered days and this trail is very popular with other people and their pups.

3- Experience is only gained by miles and miles and miles of riding. Once you're feeling comfortable with some more challenging trails, the Wasatch Crest Trail is the only natural progression. There are endless combinations of how to attack the Crest Trail, and Utah Mountain Biking gives the best all inclusive look into each option.
If cruising around the city is more your speed, check out Part 1 to learn about the urban biking and commuting opportunities at your fingers tips in Greater Salt Lake City.