Nick Chachas and Jeff Burbach founded Lake Effect in March 2017.  The duo met while Nick was tending bar at a local watering hole and struck up a fast friendship.  Bonding over many, many Old Fashioneds, they decided to partner up and build a bar that is unlike any other. A place where people can meet and mingle over fine drinks and enjoy local music, where people can try new things and discover new favorites, where people want to work and don't leave when their shift is over.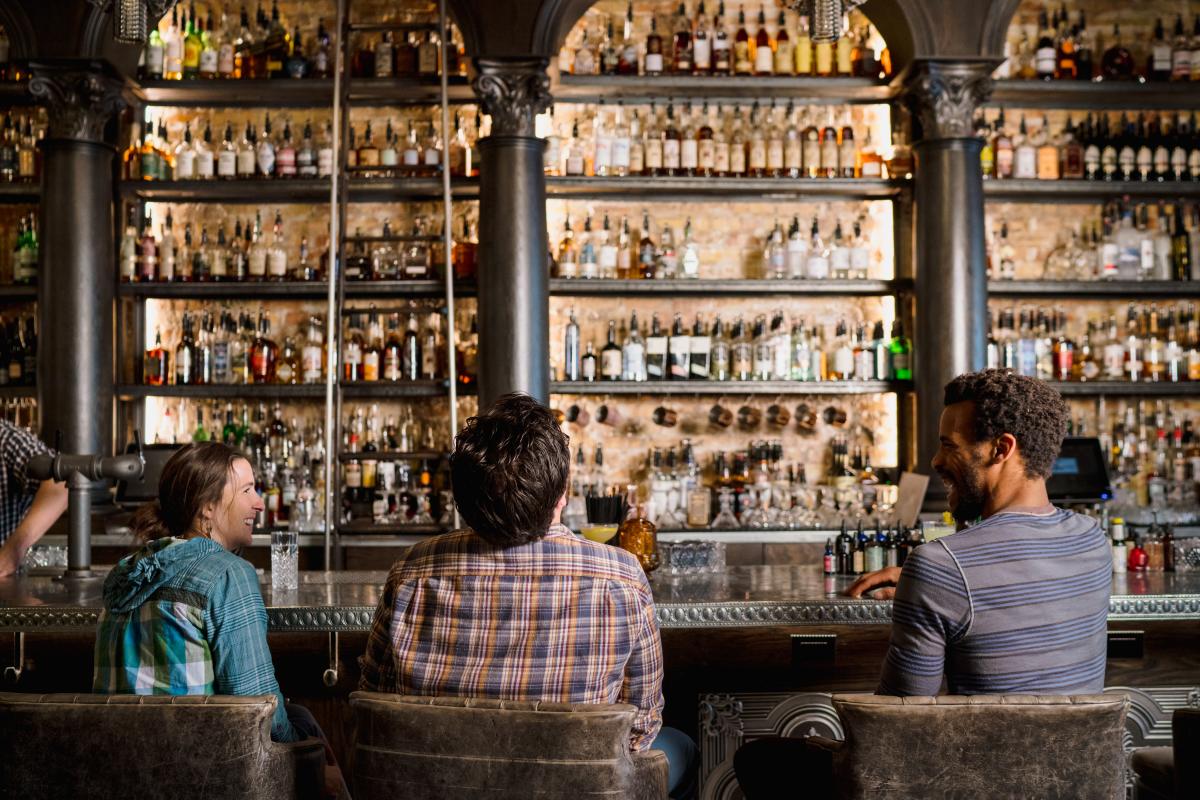 They moved into the old Hotel Victor building and completely renovated it - breaking through layers upon layers of drywall to expose the original brickwork underneath. The transformation happened by tearing down the old drop ceiling to open up the room, hauling in trestle wood from the Great Salt Lake to build new staircases and a 1,000 pound railroad tie for guests to rest their feet on while cozied up to the steel wrapped bar.  Shantel Chachas, Nick's wife, took over from there.  Her crazy attention to detail brought a woman's touch to a steel and wood filled bar, the velvet lined canopy chairs, flower printed wallpaper, and the chandeliers dangling heavy with motorcycle chains strike a perfect balance between masculine and feminine.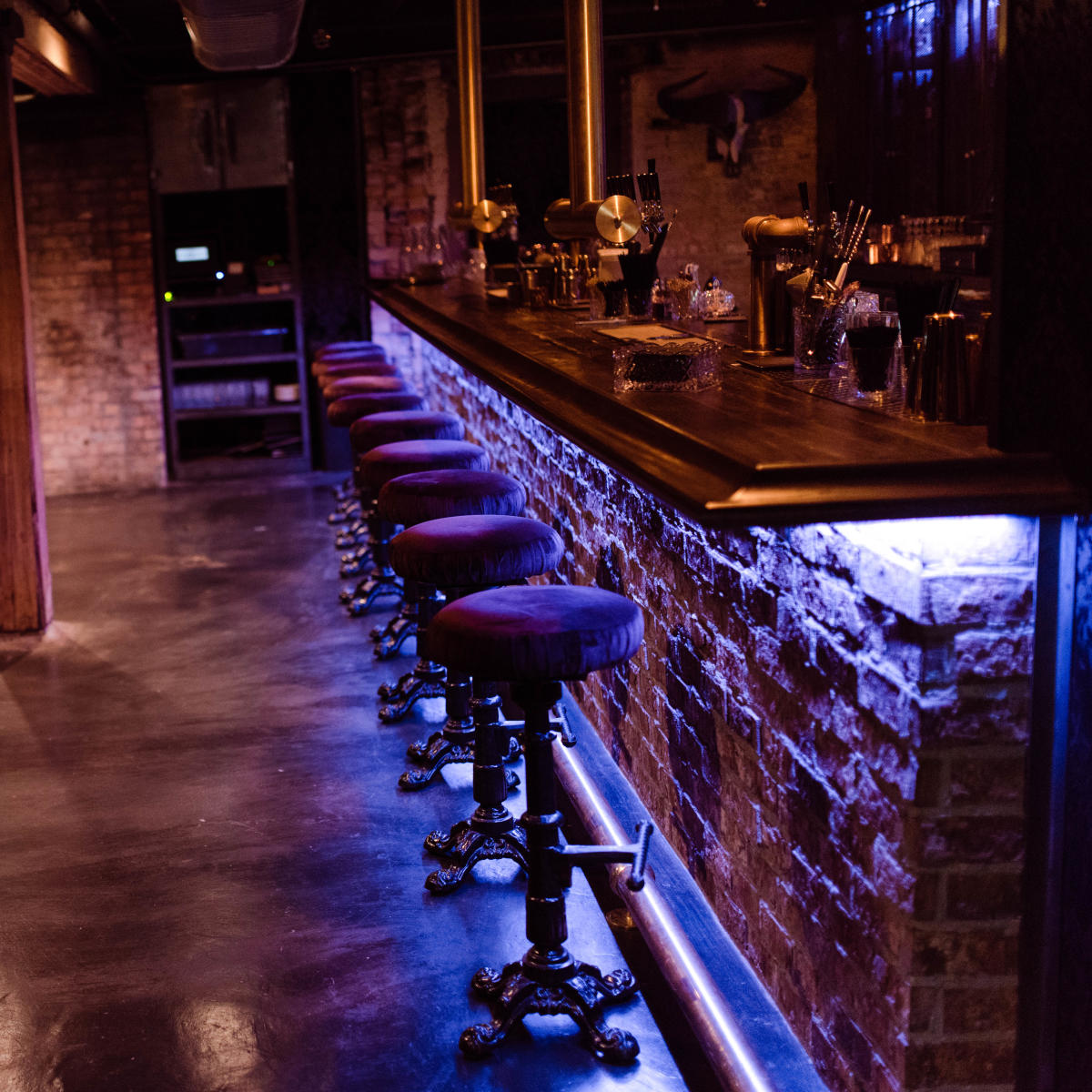 No one that steps foot inside of Lake Effect can say it's not beautiful.  And last New Years Eve, they gave us even more to look at with the grand opening of their basement level.  Dubbed the Rabbit Hole, it features another full bar and is open on the weekends to accommodate the huge crowds drawn in by the live music bumping on the stage.  The Rabbit Hole may be even more gorgeous than the main floor.  The purse hooks under the bar are bunny's ears.  The walls are lined with gas lanterns and carved animal skulls.  There are four high backed booths in the corners of the room, each equipped with large velvet drapes and its own crystal chandelier, where you can tuck away with your special someone and forget that the rest of the world exists.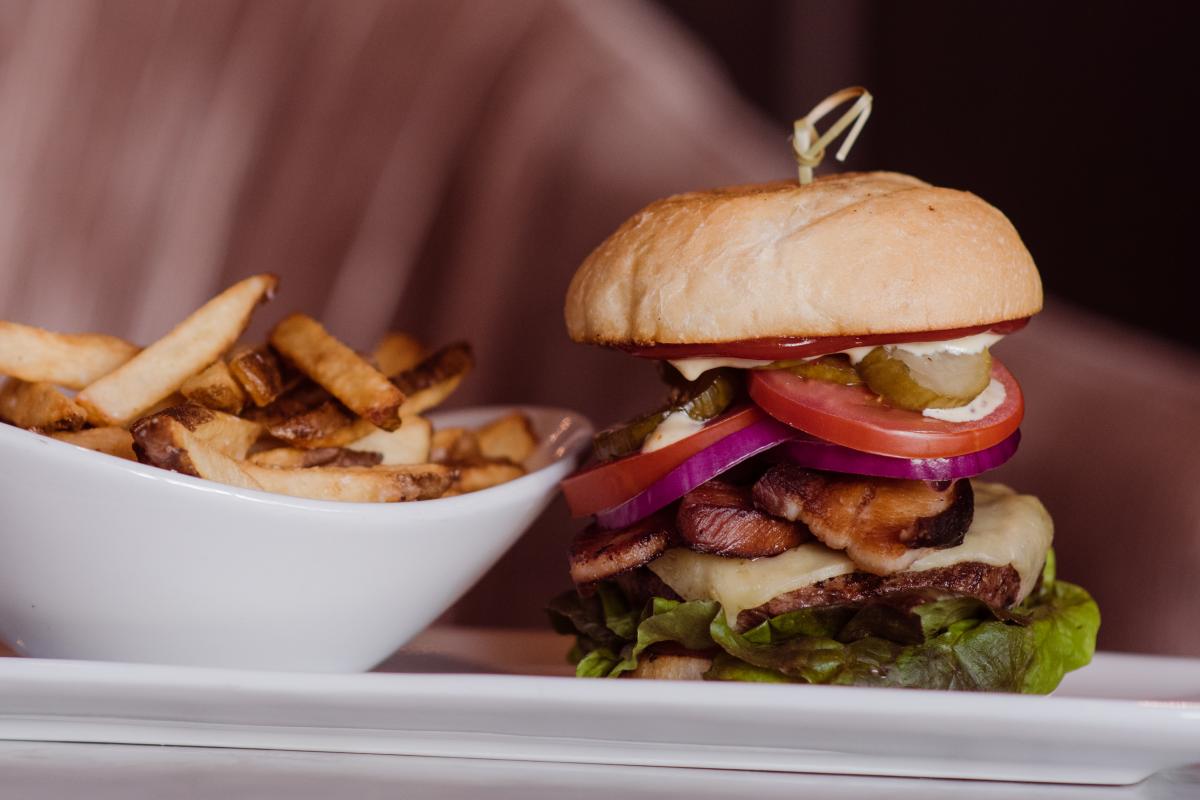 The food, like everything else at Lake Effect, is not your average bar food.  The Mexican burger – a beef patty from local ranchers, Niman farms, topped with garlic marinated jumbo prawns, jalapeno cream cheese, avocado, and house pickled onions – is reason enough to come back again and again.  The menu changes with the seasons, which means there is almost always something new to try if you're the adventurous sort.  One thing that will never go away though is the towering tin can nachos, a steel can filled with house fried tortilla chips layered with jack cheese, spiced black beans, pickled jalapenos, and topped with the works – juicy cherry tomatoes, scallions, avocado, and house-made crema fresca.  These nachos are not to be taken lightly.  Make sure you have your phone handy because you're going to want to document the moment when your server delivers it to your table and slides the tin can off to reveal the ooey-gooey deliciousness inside.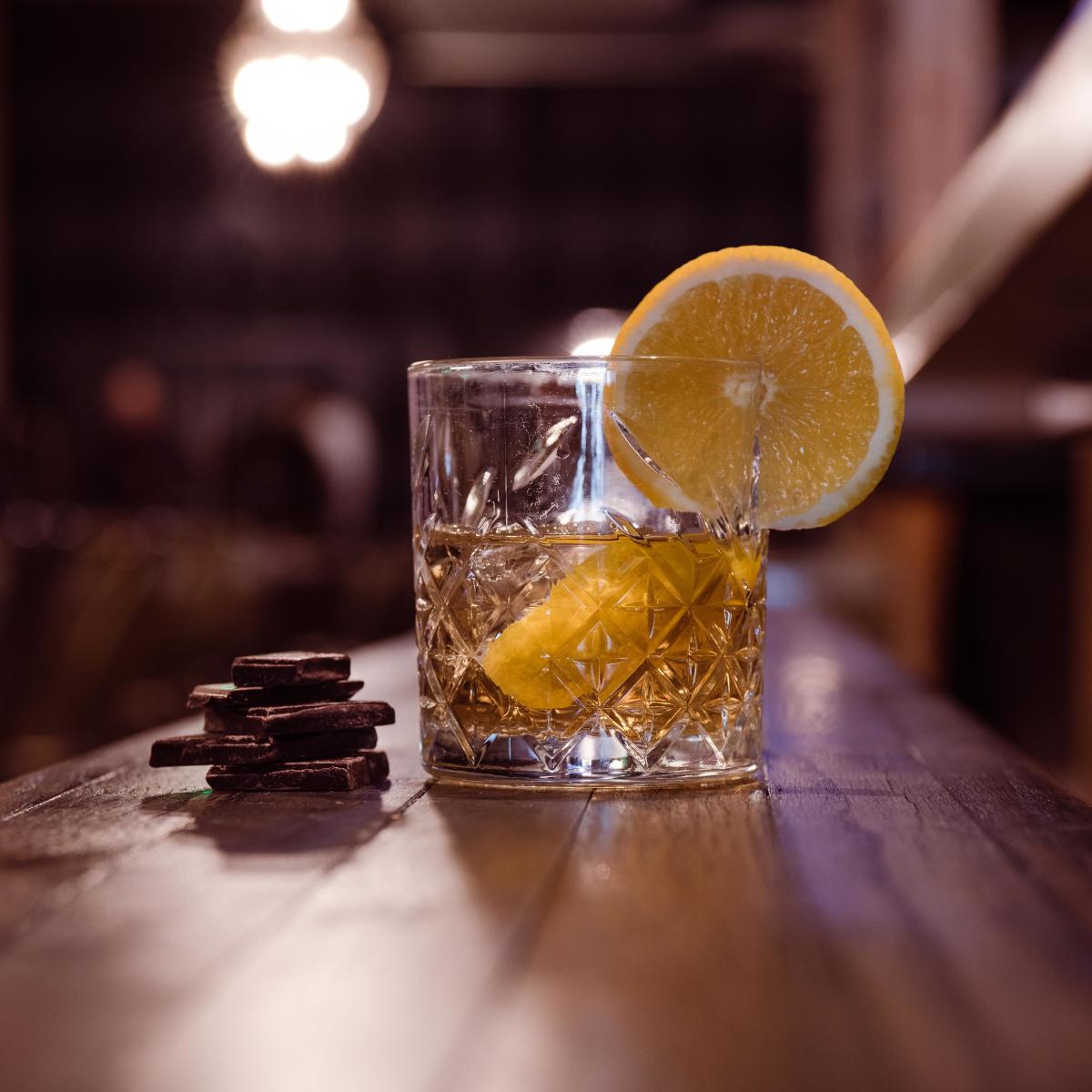 I know you're dying to leave right now and drive straight over to Lake Effect, but I haven't even gotten to the best part – the drinks!  The craft cocktails at Lake Effect are the very definition of "craft".  You might have to wait a little while longer for your drink, but that's because everything is made with the highest attention to detail.  No soda guns here, even the Coca Cola comes in a glass bottle.  All of the juices are hand squeezed, all of the syrups are made in house, and all of the spirits are carefully selected by Nick, who will only accept the best.  Because of this, some of the drinks are a bit pricey, but there's also an 8 for $8 menu available in the basement for those on a budget.  Not into cocktails?  Don't worry, Lake Effect also has a large selection of wines, both by the glass, and by the bottle.  The wine room will draw your eye the moment you walk in the door. It features a custom-made floor to ceiling wine rack, complete with a library ladder, and holds some of the finest vintages from vineyards around the world.   And for you beer drinkers, there are 20 beers on draft and over 70 different bottles to choose from.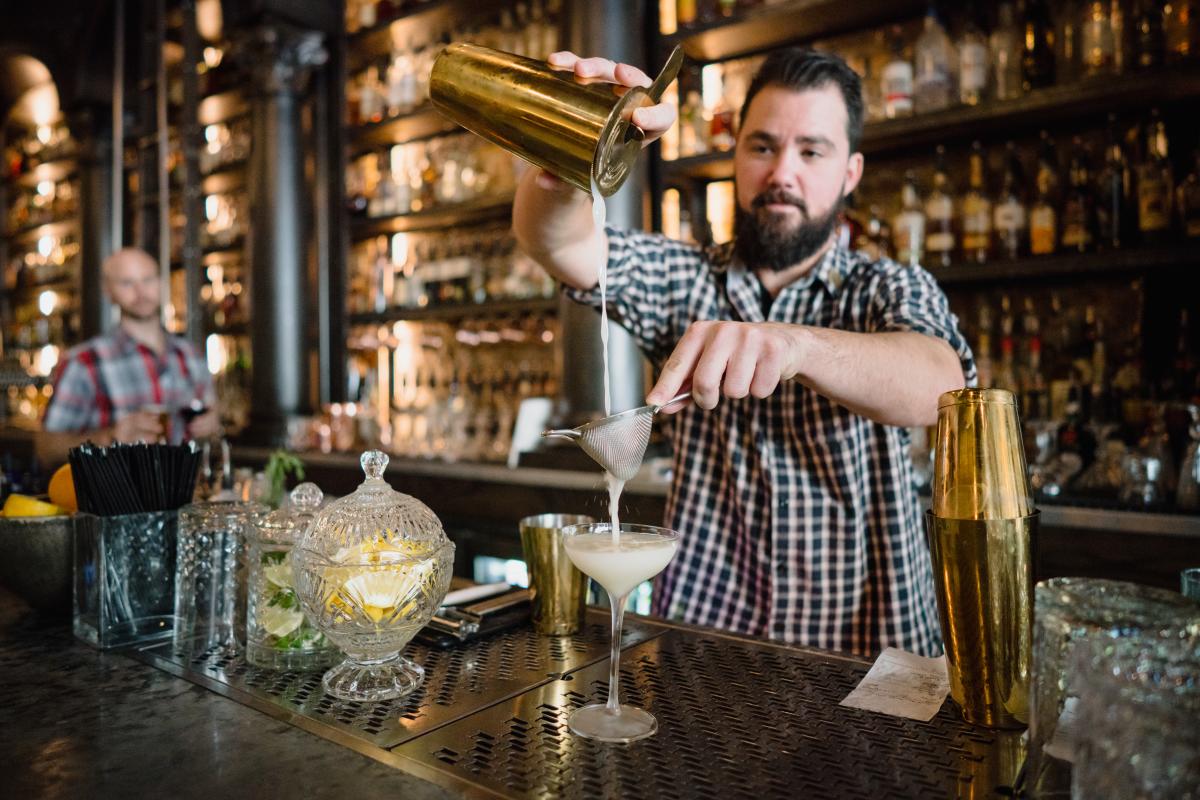 Thirsty yet?  Head on down!  Lake Effect is open every day from 11 am – 1 am
Check out their website for a calendar of upcoming events and musical acts –