Interdisciplinary Dance Company NOW-ID Hosts Second Annual House of Apocalypse Gala
Tuesday September 20, 2016
Don't miss the party to end all ... everything.
Contemporary dance and design company NOW-ID — known for its challenging and explosive performances that unite boundary-pushing local, national and international artists — is hosting its second annual House of Apocalypse gala on the upcoming quarter-blood moon.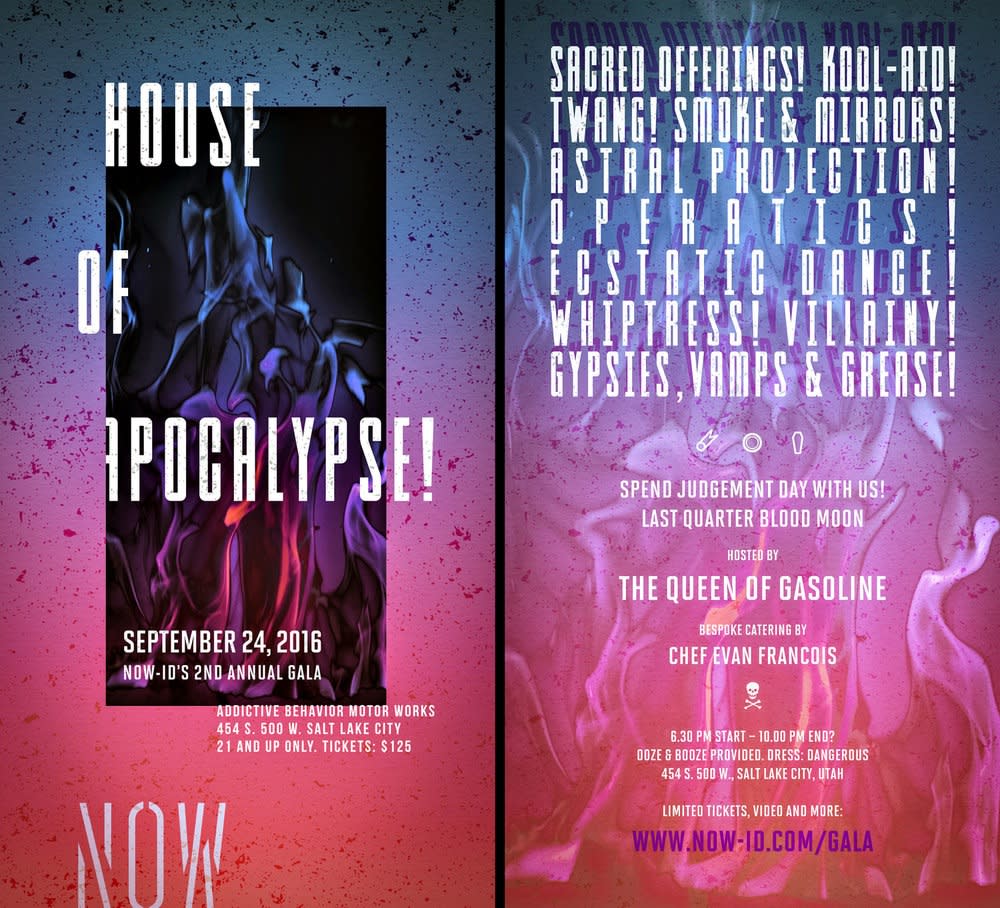 WHAT: NOW-ID's House of Apocalypse Gala
DATE: Saturday, September 24, 2016
TIME: 6:30-10pm
WHERE: Addictive Behavior Motorworks, 454 S. 500 W.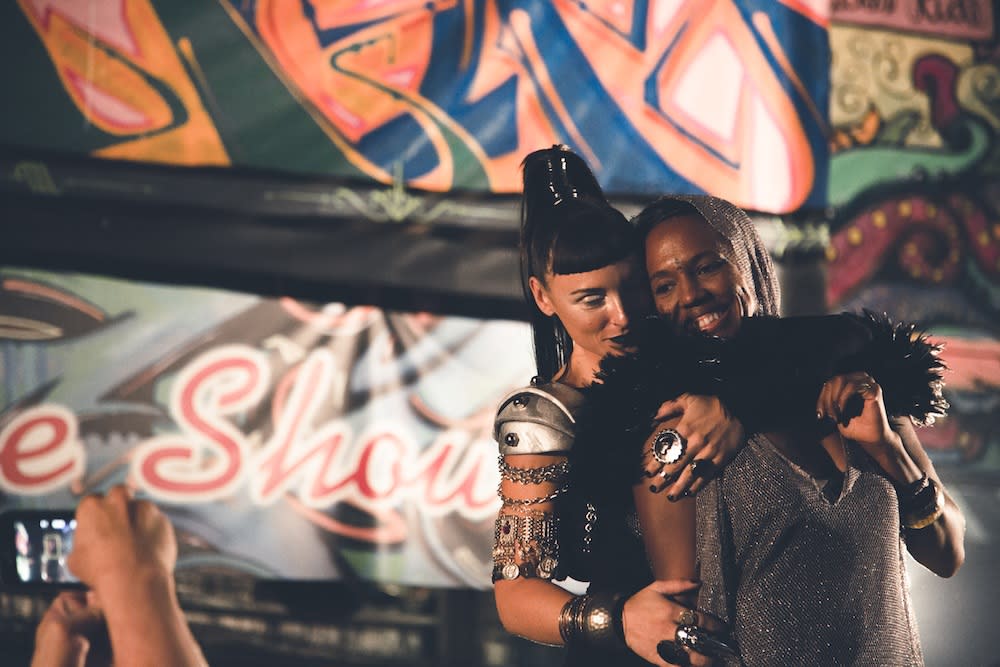 House of Apocalypse will once again serve up a bazaar of radical, poetic layers and surprises, including live musicians, dancers and fortune tellers, video projections, bold cocktails, bespoke catering by chef Evan Francois and one uncommon auction, all culminating in a DJ dance party befitting the end times.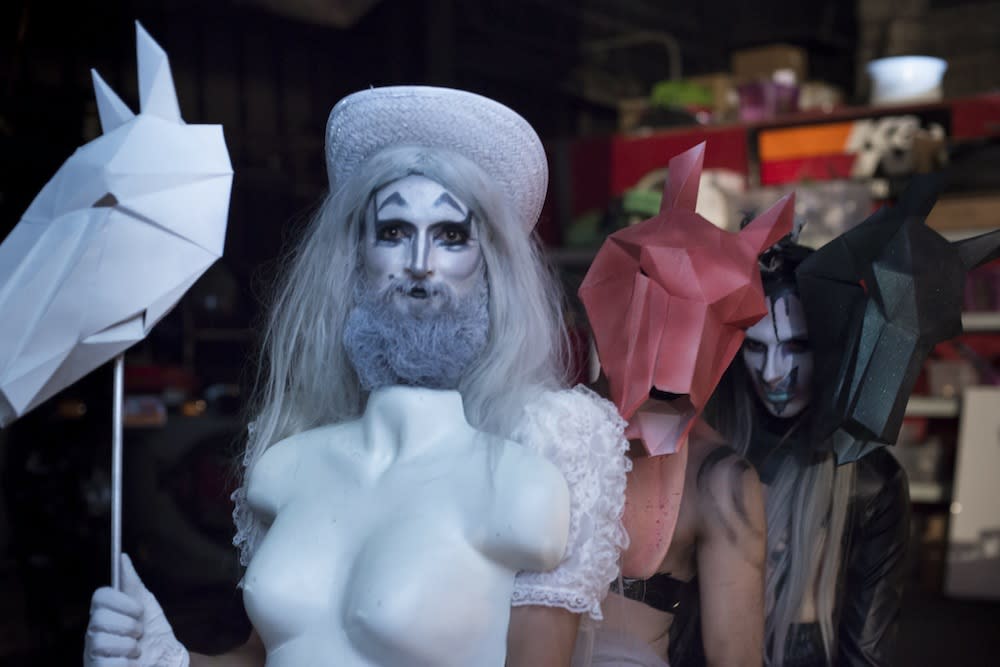 The funds raised will go toward artistic and educational programming that will invoke further creativity and develop future performances encompassing the fields of dance, design and architecture.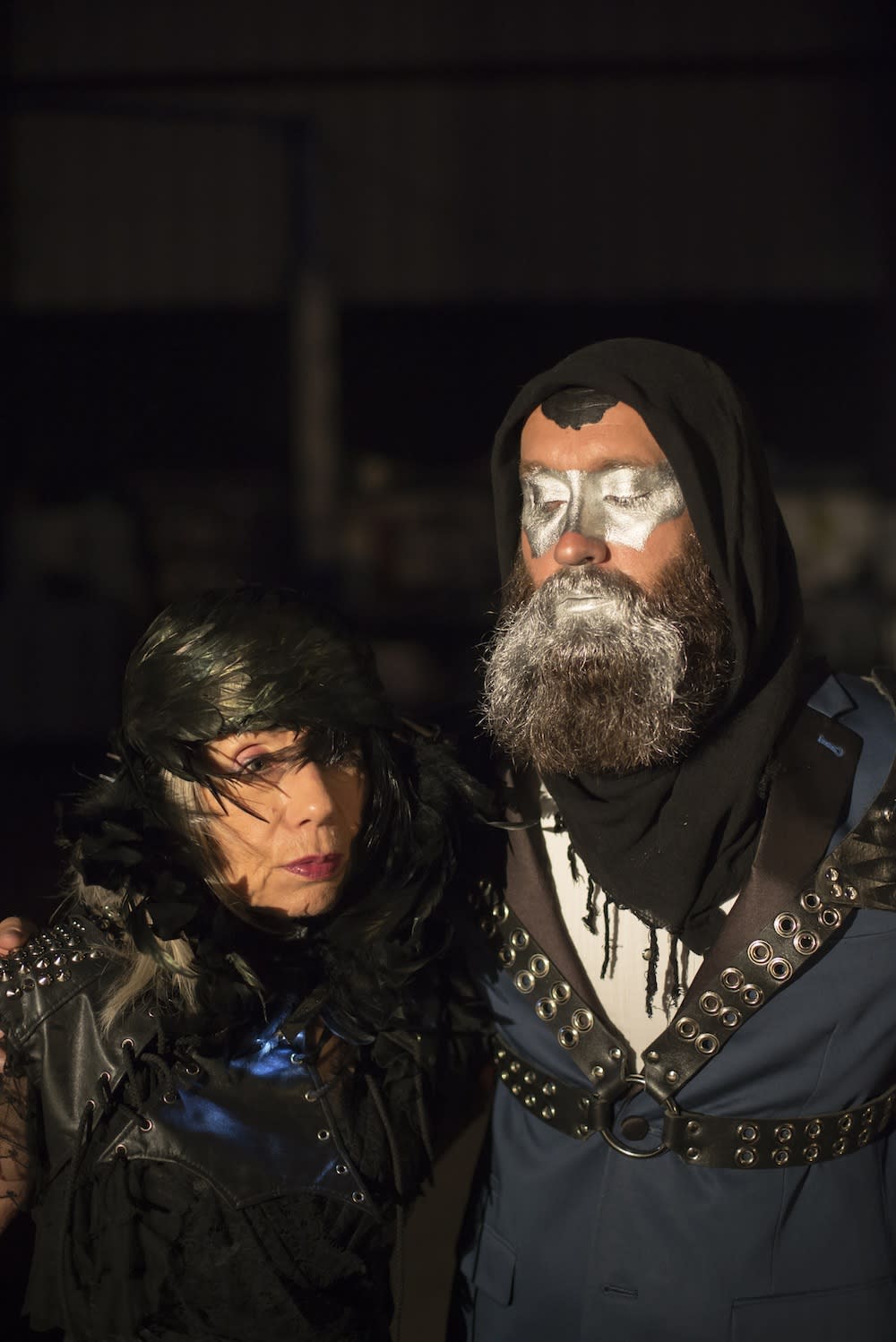 Learn more and buy tickets at http://now-id.com/gala
About NOW International Dance Co. NOW-ID is guided by a passionate belief in the power of art to engage and move people, and foster social change. The company creates forward-thinking, innovative works that grow from specific sites and in collaboration with local, national and international partners in a range of creative fields. NOW-ID supports the vision of choreographer Charlotte Boye-Christensen and architect Nathan Webster.