How to Sundance in Salt Lake
Your Guide to Getting Tickets & Having Fun After the Films
Above Photo: © 2015 Sundance Institute | Photo by Leah Peasley
While much of the Sundance Film Festival takes place in Park City, Salt Lake venues screen most of the films, as well (plus, there are more bars, restaurants, shops, and hotels). Here's how to experience Sundance in the 801.
Salt Lake Screenings
Here's the Salt Lake screening schedule, broken out by day.
Friday, Jan 22 | Saturday, Jan 23 | Sunday, Jan 24 | Monday, Jan 25 | Tuesday, Jan 26 | Wednesday, Jan 27 | Thursday, Jan 28 | Friday, Jan 29 | Saturday, Jan 30 | Sunday, Jan 31
Click on a film within the calendar for a synopsis.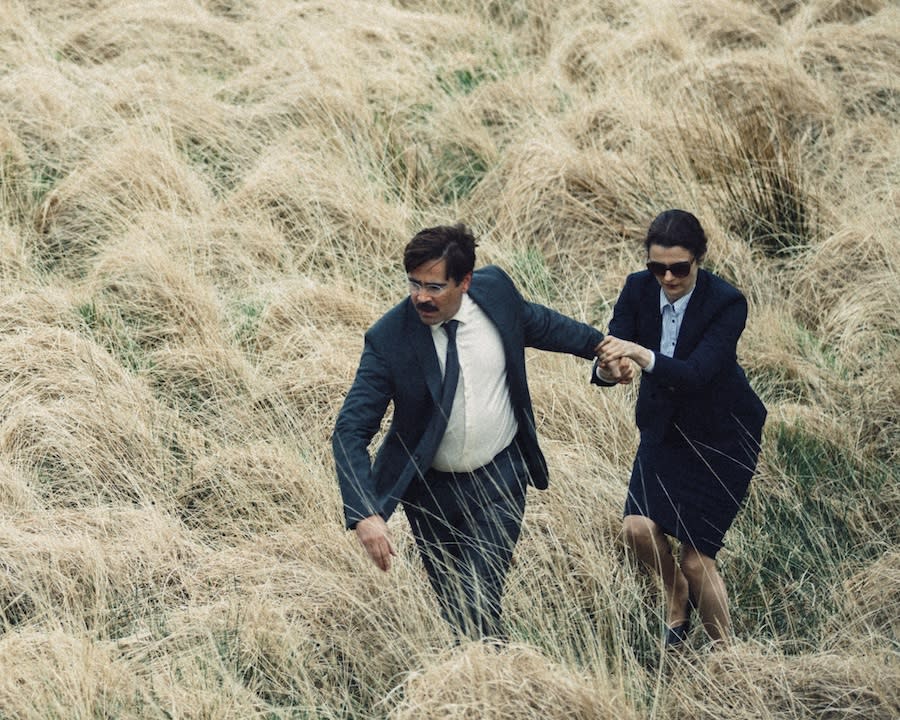 How to Get Tickets
Festival Passes
The Sundance Insitute offers several different festival passes. Many have sold out far in advance, but we recommend picking up a Grand Theatre Pass for a very reasonable $300 while they're still available. This pass grants admission to all screenings at Salt Lake's Grand Theatre, and bumps you into the priority ticket line. It also comes with one official SFF16 Credential, which gives you access to four of the festival's most exciting venues: Filmmaker Lodge, New Frontier, Sundance ASCAP Music Cafe (daytime access, must be 21+), and the Festival Co-op.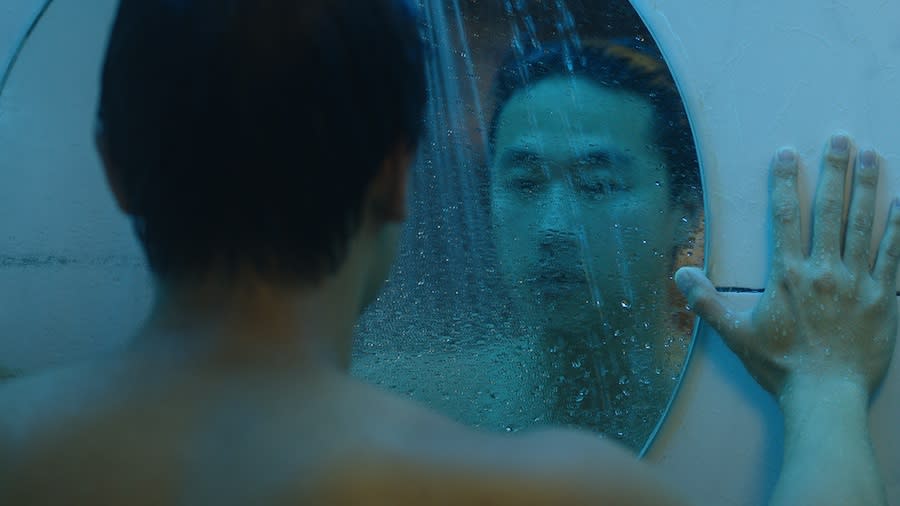 I Can't Afford a Festival Pass!
Don't fret! There are single-screening tickets available!
Buy online:
Beginning on Jan. 19 at 10 a.m., you can buy single tickets online for $20 (locals may buy these tickets beginning Jan 14; must present a valid UT ID at pickup). These tickets are available for purchase 36+ HOURS PRIOR to a film's showing, so plan ahead. You must pick up your tickets at the box office at least 2 hours before the screening. The Salt Lake box office is located at 500 S. 700 E. in Trolley Square. Availability is limited.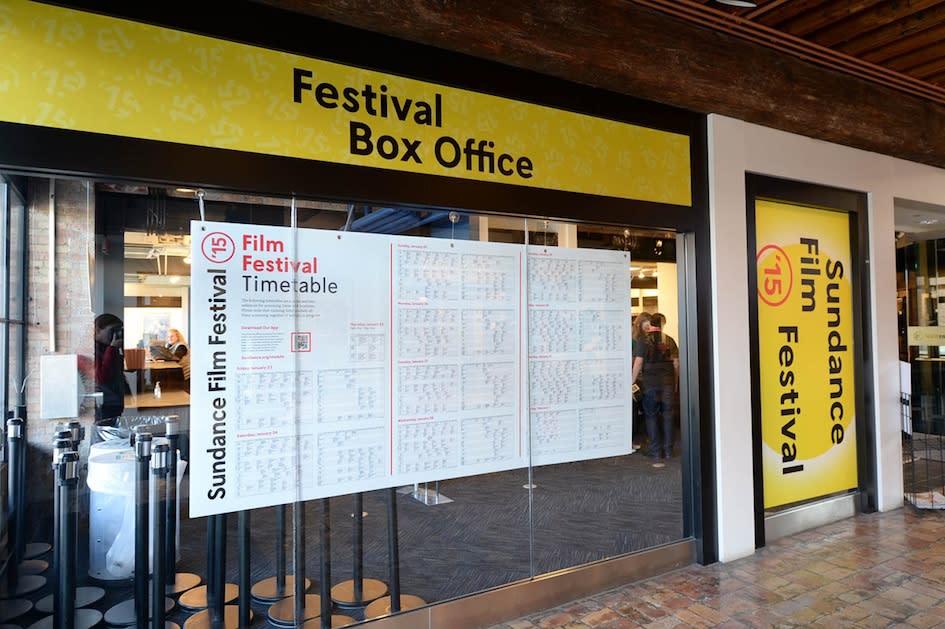 Buy in person:
You can buy day-of-show tickets for $20 at 8 a.m. at the main box office in Trolley Square. Availability is limited.
eWaitlist:
When passholders don't show up, it's your gain! Register for an ewaitlist account, choose a film, show up at the venue at least 30 minutes before screening, and you have a good chance of getting in for $20. It's a great way to see sold-out films.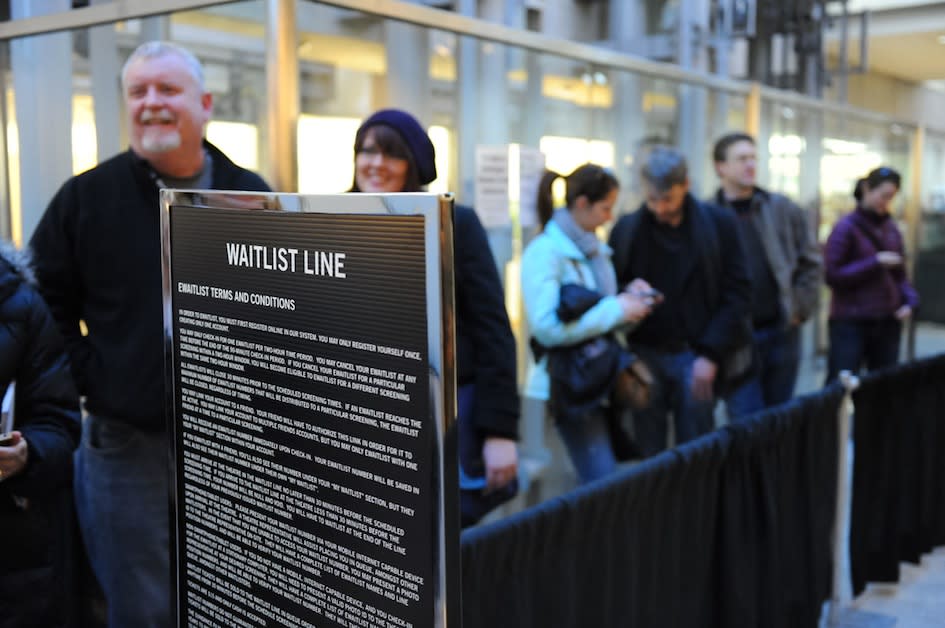 Watch this video for a quick tutorial about how the ewaitlist works.
Beyond the Theatre
Salt Lake City Festival Café
Local bands will entertain and enchant filmgoers all day and night at Sicilia Pizza Kitchen, beginning at noon on Sunday, January 24th and ending at 3 a.m. on Saturday, January 30th. All performances are free and open to the public. Click here for detailed lineup information.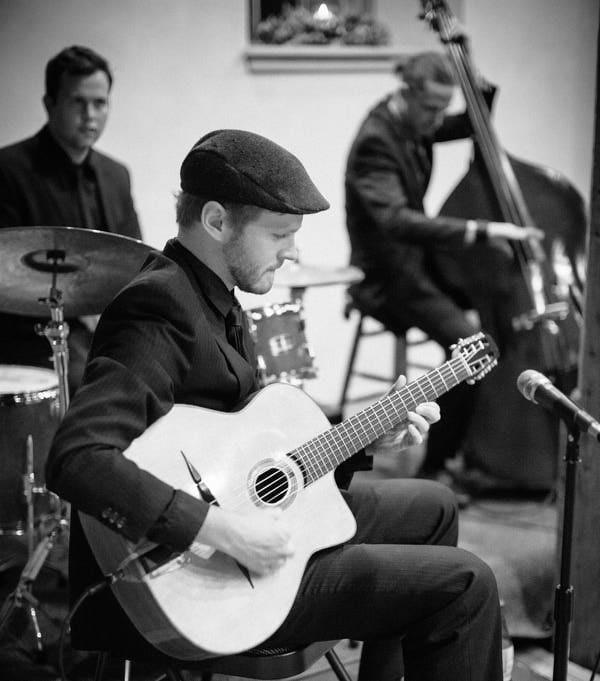 Events
Some other things worth checking out before or after films:
Leo Libations: Feast of Ancient Worlds
Utah Jazz vs Charlotte Hornets
David Brothers: Rolithica Exhibition
Make It a Skidance Trip
Book one of these ski-and-stay hotel packages, and you'll get an extra day of skiing for free—that way you can take a day off the slopes to see some groundbreaking independent films.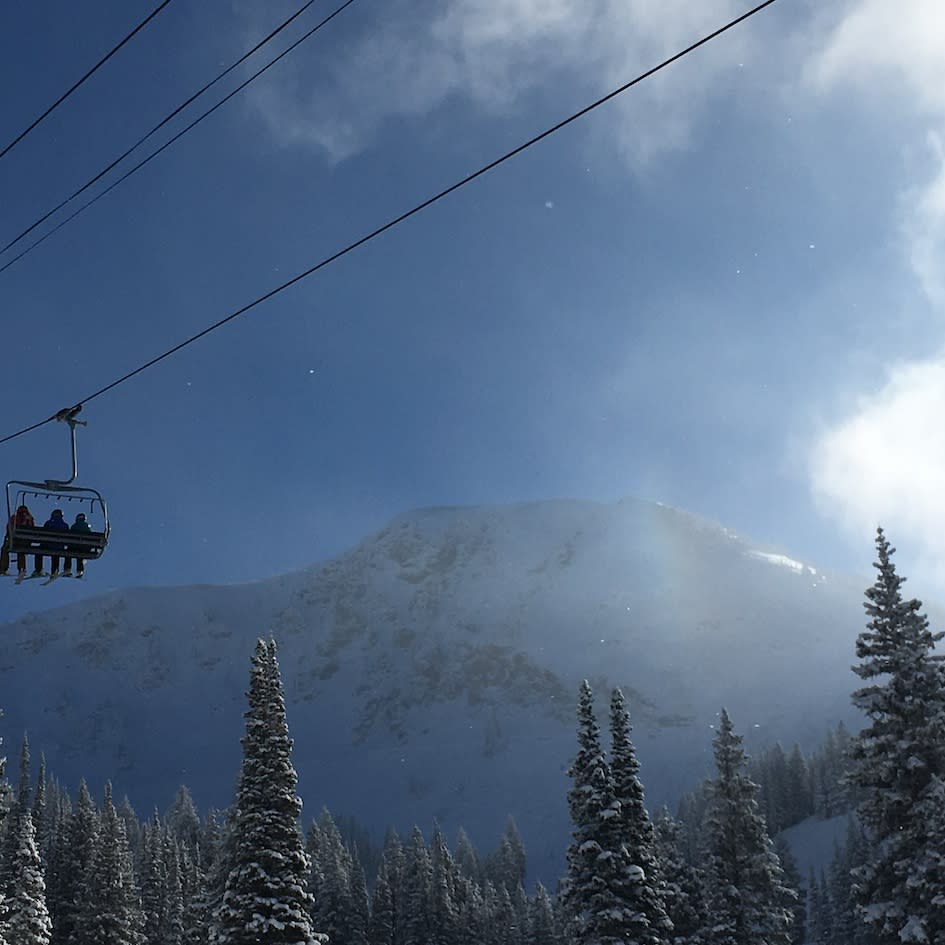 I Can't Make the Fest!
Fear not! On January 16, between 10 a.m. and 2 p.m., you can pick up free tickets to the Best of the Fest at the main box office. The Best of the Fest happens on Feb. 1, 2016 and offers screenings of award-winning films. Tickets are free but required. Stay tuned for more info about the films.