How to Have an Extravagant Anniversary Weekend in Salt Lake
Friday September 18, 2015
Sometimes the best vacation is the one that happens a mere mile from your house. With our PTO banks running low this fall, my husband and I decided to celebrate our anniversary in town. Normally we tend to gravitate toward life's thriftier pleasures, but for this occasion, we really went for the gold. Here's how we made two nights feel like five (in a good a way).
Get a Room

We scored an executive suite at The Grand America, with a gorgeous view of the courtyard, the Salt Lake City and County Building, and the Wasatch Mountains.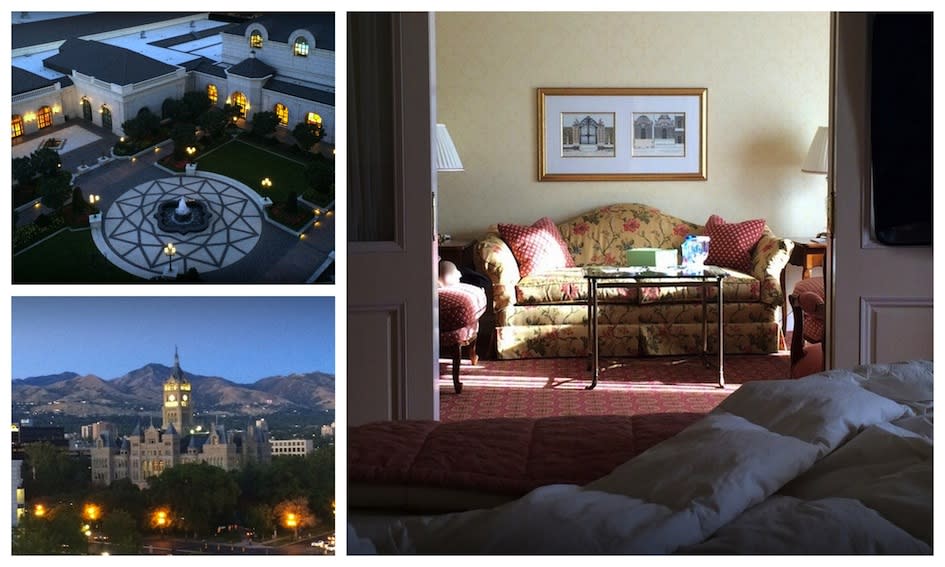 Grab a Drink
After getting settled in our room and spending an hour or two lounging around like a couple of spoiled lap dogs, we dropped by the Lobby Lounge for a cocktail.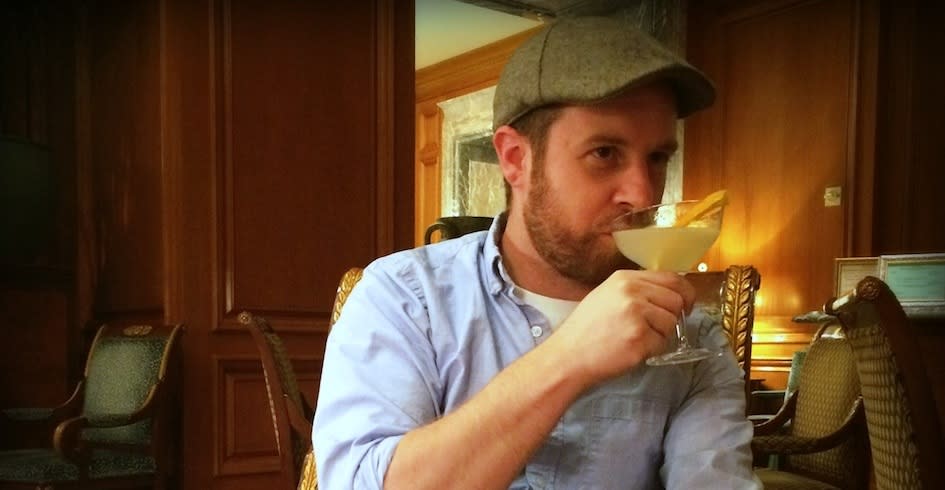 Catch a Ride, Dine o' Round
After enjoying our cocktails (and a bowl of mixed nuts, because Utah), we hopped into a bike taxi and headed to Martine to checkout their 2015 Downtown Dine o' Round menu. I had the Autumn Vegetable Ragout; Peter had the Glazed Red Hen, and we finished the meal off with Grilled Gingerbread. Seasonally scrumptious.
Boulangerie Breakfast
The next morning, after I took a lazy bath and Peter watched a terrible reality TV show probably involving evil step-moms and ice fishing, we walked to Eva's Bakery on Main Street, my favorite breakfast spot downtown. The stuffed French toast with lemon cream and blueberry compote will make you feel like you need to join a monastery afterward.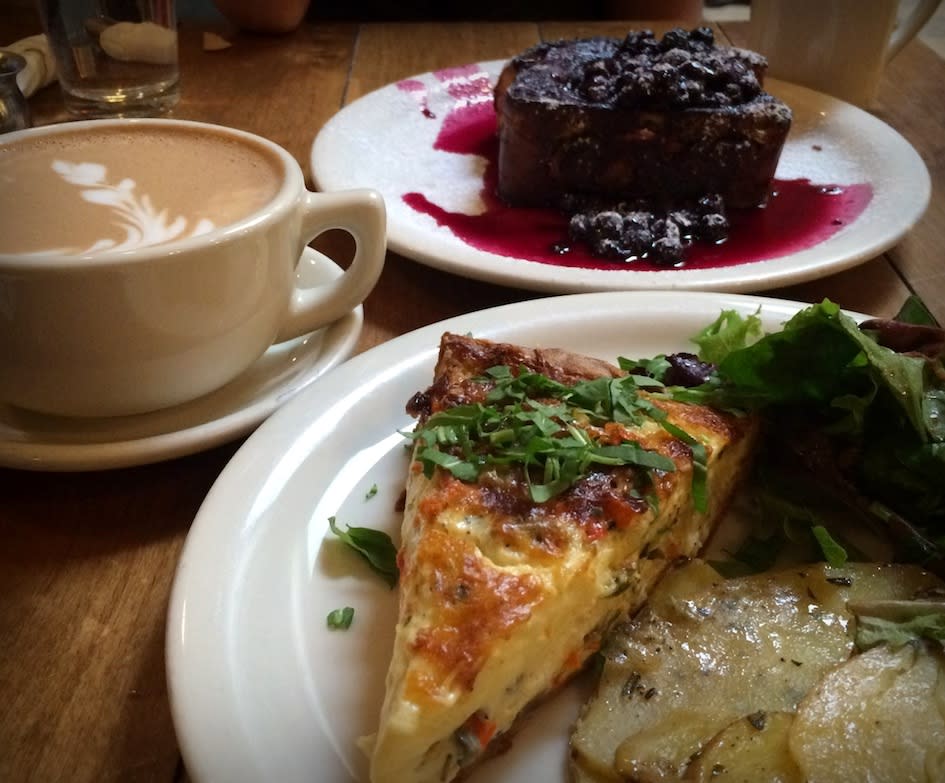 Shop o' Clock
After breakfast, we crossed the street and popped into City Creek to pick up a couple of new work shirts and ties for Peter and a new dress for me. No professional impetus, I just have very little will-power and a thing for dresses.

Beerhive & a Beard Trim

After City Creek, we had a pint at Beerhive before heading over to Ray's Barbershop, a classic and classy place for a shave and a haircut.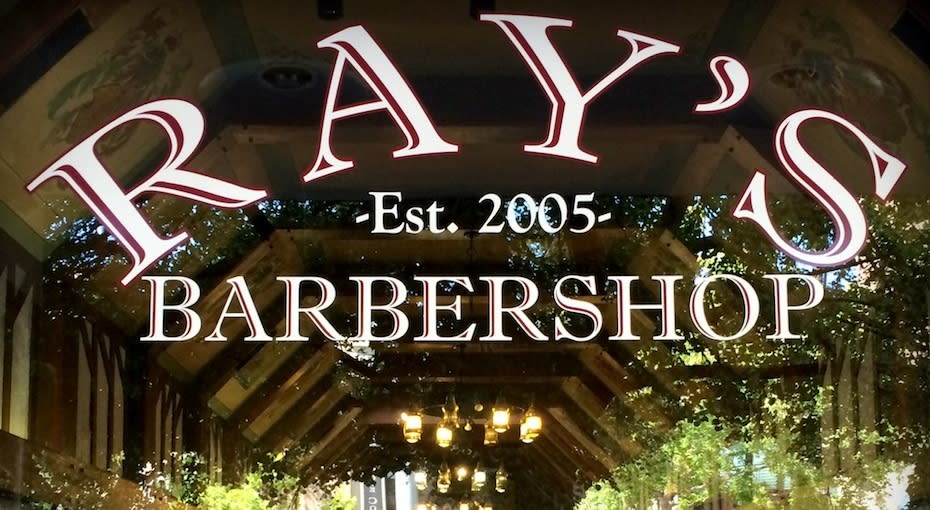 The Grand Spa

After Ray's, with Peter channeling Dapper Dan, we headed back to the hotel for our couples' massage, which included creme brulee and flutes of sparkling apple cider and was followed by a soak in the hot tub and a dip in the pool.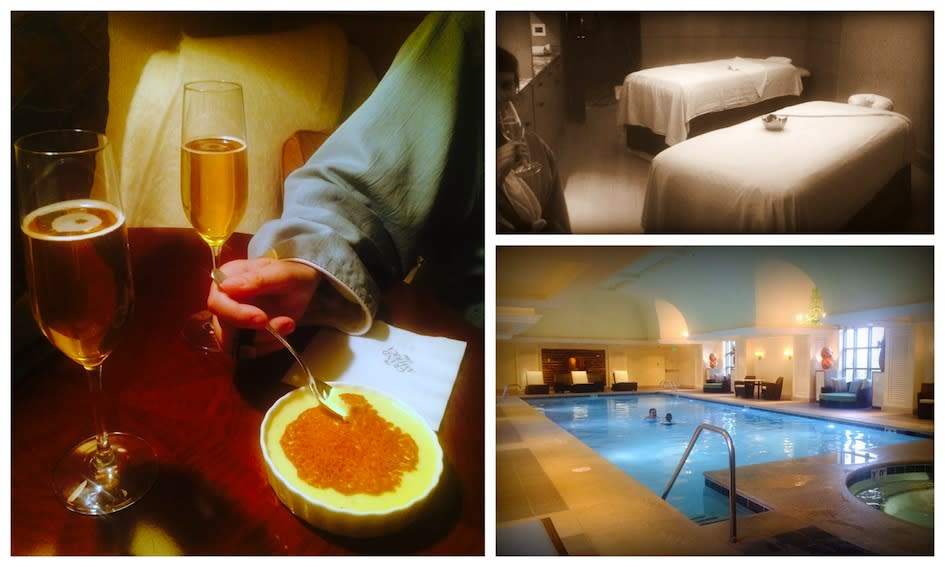 Dinner, Round 2
Once the entirely pleasant post-massage fogginess wore off, we walked back down Main Street and had dinner at Pleiku. Snowball shrimp, veggie dumplings, vegan pho: wonderfully flavorful, rejuventating, and merciful on our somewhat maltreated wallets.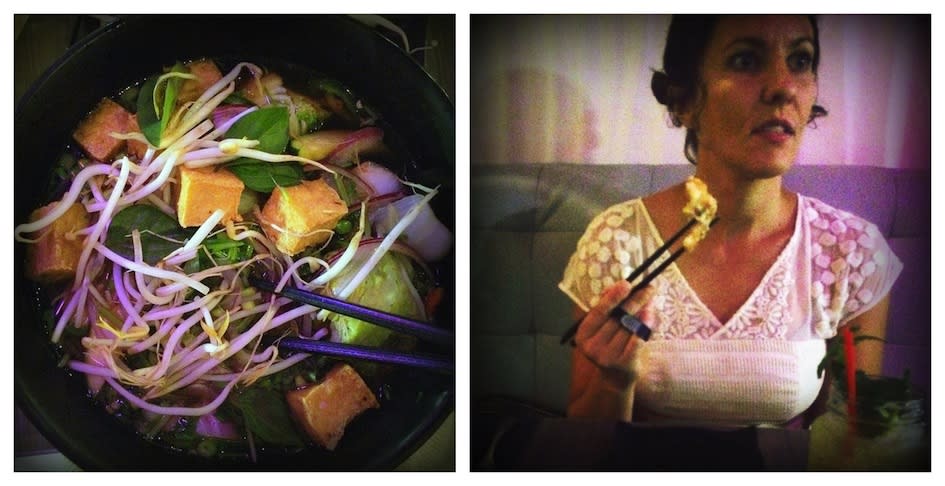 Gibson Grrrrl
Back at the Grand, we plopped into plush chairs at the Gibson Girl Lounge, where a group of doTerra meeting-goers bought us martinis.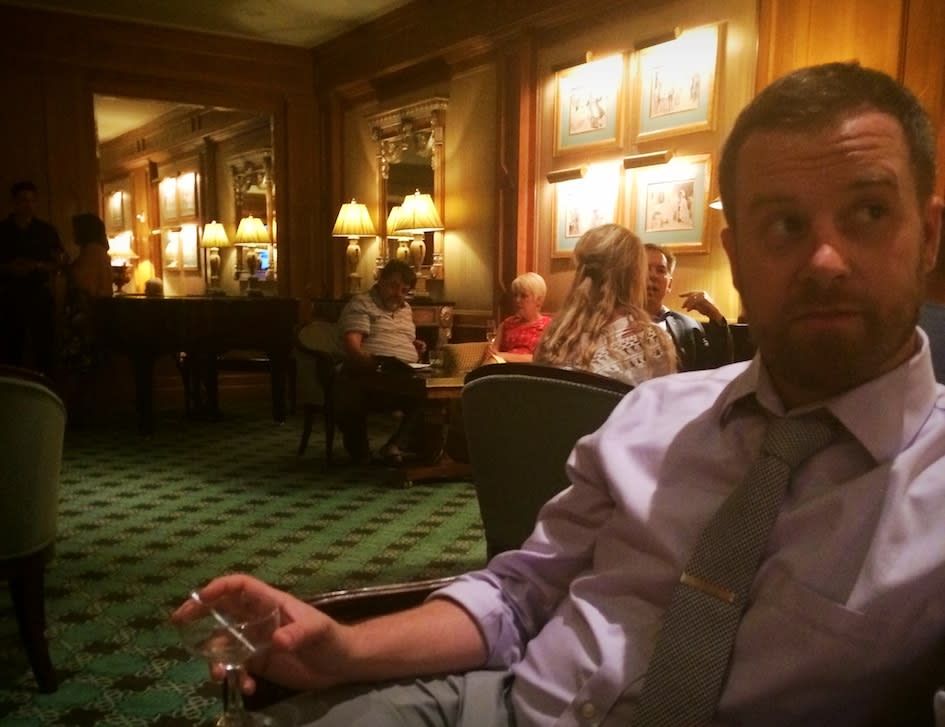 Last Day

The next morning we had room-service coffee brought up, in an act of defiance against the inevitable return of the real world. I walked over to the Urban Flea Market happening just a half a block away, which was awesome. I bought some brontosaurus earrings and a bar of soap made from Peter's favorite beer: Red Rock's Elephino.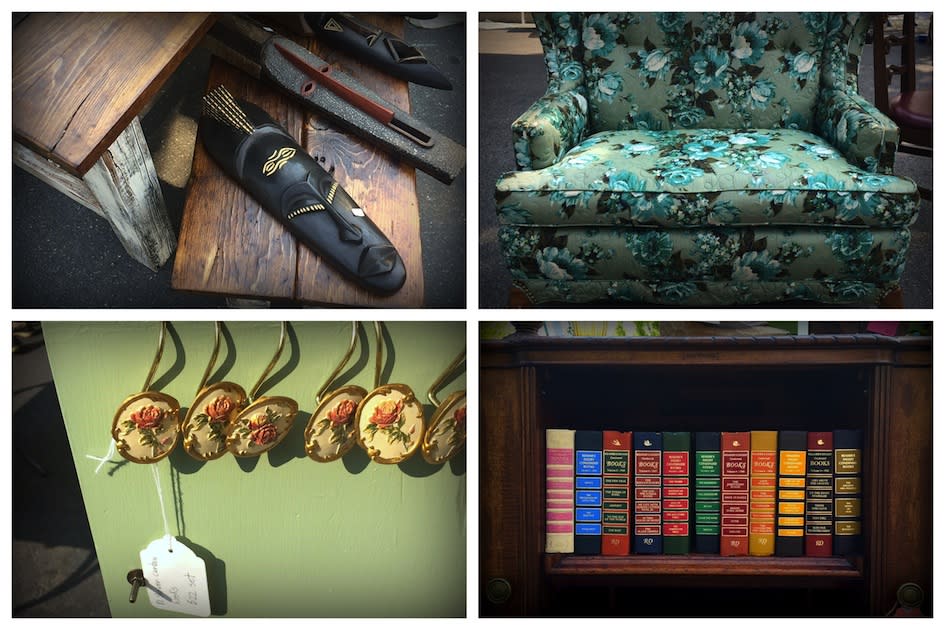 Sunday Brunch

Last but not least, Sunday Brunch in Grand America's Garden Cafe. An epic spread of every brunch item imaginable. I'll admit I had some anxiety trying to figure out how to taste everything, from the omelette bar to the crepe bar to the seafood bar to the rainbow of fruits and vegetables to the Asian-fusion sliders to the pancakes and bacon to the mountain of pastries.
I feel you, kid.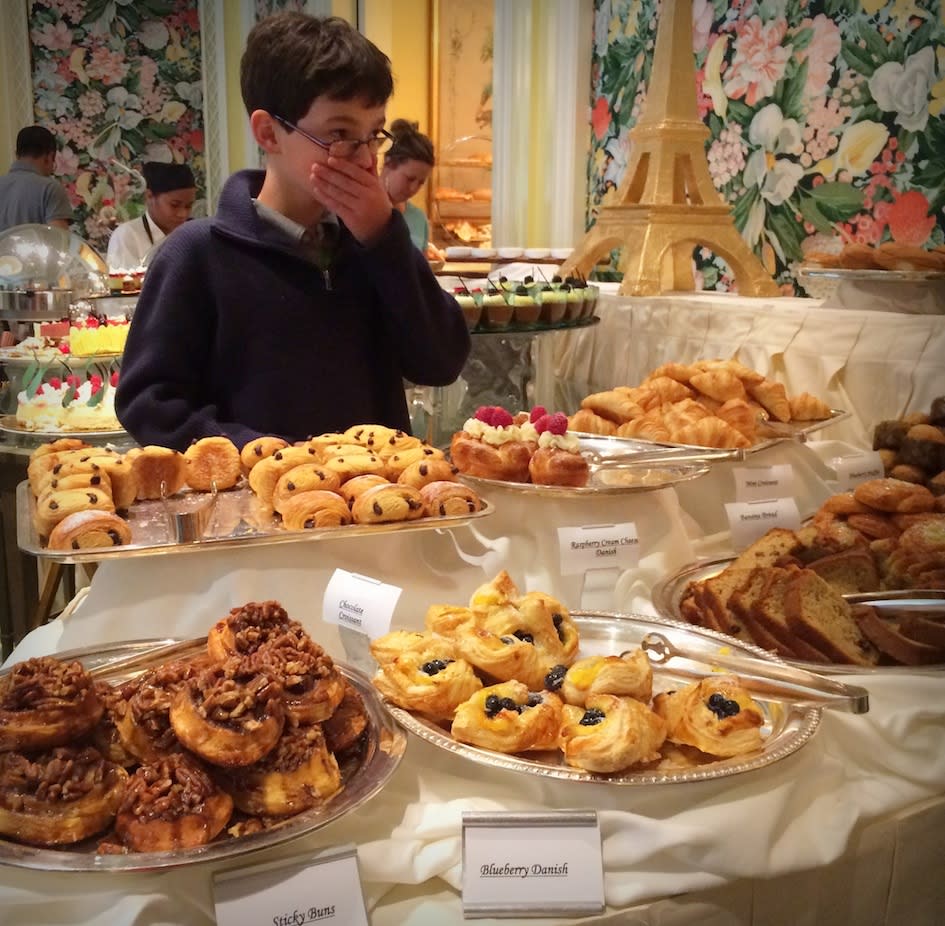 I didn't even come close to succeeding, and I still wake up some nights wondering what might have been.
When we got home that afternoon, there were three cooped-up chickens and a weekend's worth of yard work waiting for us, but the staycation high was so thorough, even chores couldn't bring us down.