Here's What to Do (and What Not to Do) on New Year's Eve
WHAT TO DO:
Featured Events
EVE Winter Fest
While this three-day fest is especially awesome for those with littles, it's by no means a kids-only party. In addition to BounceTowns and Ballrooms, there's live music, full-strength beer, and the Nate Wade Subaru All Access City Pass, which grants admission to Discovery Gateway Children's Museum, Clark Planetarium, the Gallivan Ice Rink, a Utah Jazz game*, The Leonardo, and more.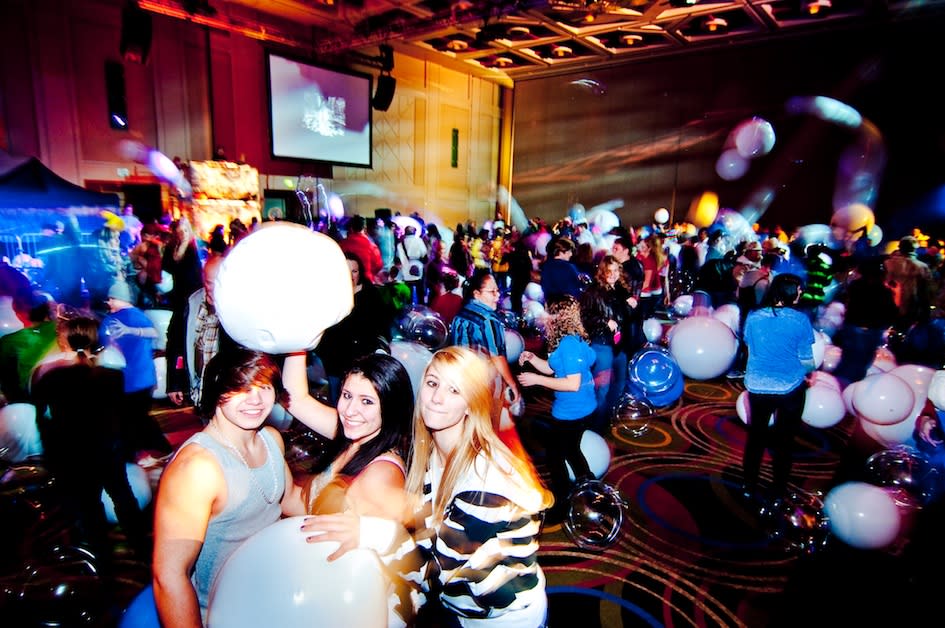 For more information, visit SkiCity.com. *Jazz game not guaranteed. See details.
Now or Never
Speaking of The Leonardo, The Leonardo is the classiest place to ring in the New Year in SLC. This event has the necessities (drinks and dancing), but it also has incredible city views, delicious food, communal art projects, a Resolution Tree, and an optional ticket to the Mummies of the World exhibit.

Hot Buttered Rum
Whip yourself into a bluegrass frenzy with San Francisco-based Hot Buttered Rum, playing NYE at The State Room, one of Salt Lakers' favorite venues. You can even purchase special New Year's Eve VIP packages that include show tickets, late checkout at the Red Lion Hotel, a signed show poster, and more.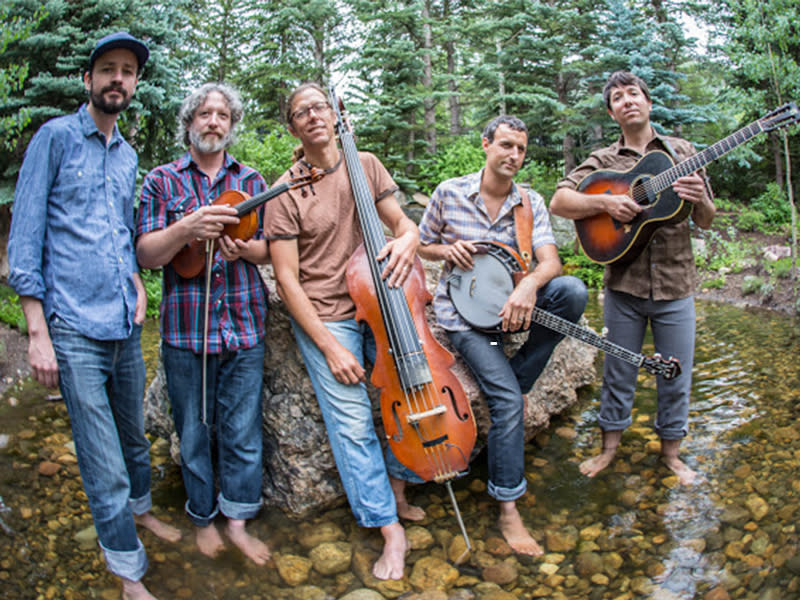 Get Tix>
Ring in the New Year with Ballet West
Dine (and we mean dine), dance, and watch the fireworks over the city from the magnificent viewpoint of Rice-Eccles Tower. All tickets include gratuity and a donation to Ballet West.

Alta's New Year's Eve Torchlight Parade
Escape the hubbub of the city and celebrate the inauguration of 2016 with a nighttime ride up Collins Lift and a self-lighted ski run down. Tickets are just $10, with all proceeds benefiting the Utah Food Bank.
Pre-Midnight Fun
Beau Jest
The late show is sold out, but if you love the theater, enjoy laughing, and have a hard time staying awake until midnight, grab tickets for the opening performance of Beau Jest at the Hale Center Theater. 

Buy Tix>
Jazz vs Trail Blazers
Before your New Year's house party or downtown bar crawl, watch the Utah Jazz take on the Portland Trail Blazers at Vivint Smart Home Arena. The crowd will be out and the fans will be extra excited to start the year off with a win.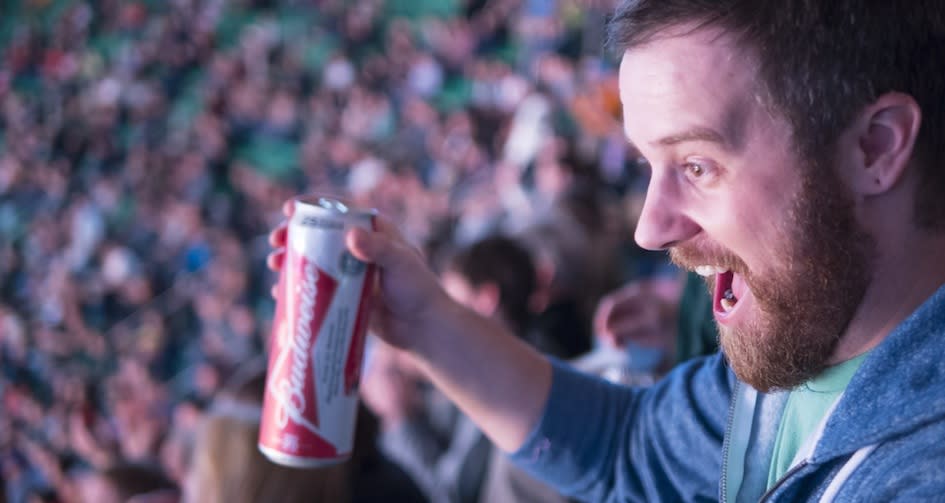 Noon Years Eve
Before you drop the kids off at grandma and grandpa's and hit the town in your black-tie best, show them some love in 2015 by taking them to the Noon Year's Eve Celebration at the Natural History Museum of Utah. There are all sorts of educational fun to be had, though we don't recommend dropping the "e" word in your pitch to the kids.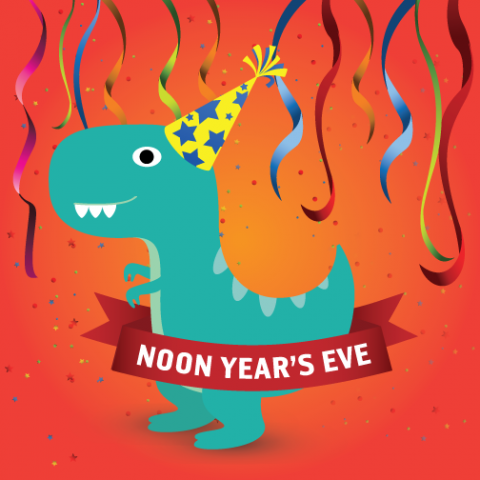 Keep It Simple: Drinks, Dancing, Midnight Toasts
Check out Zest, Urban Lounge, and The Depot, for respectively cozy, medium-sized, and big DJ-fueled dance parties.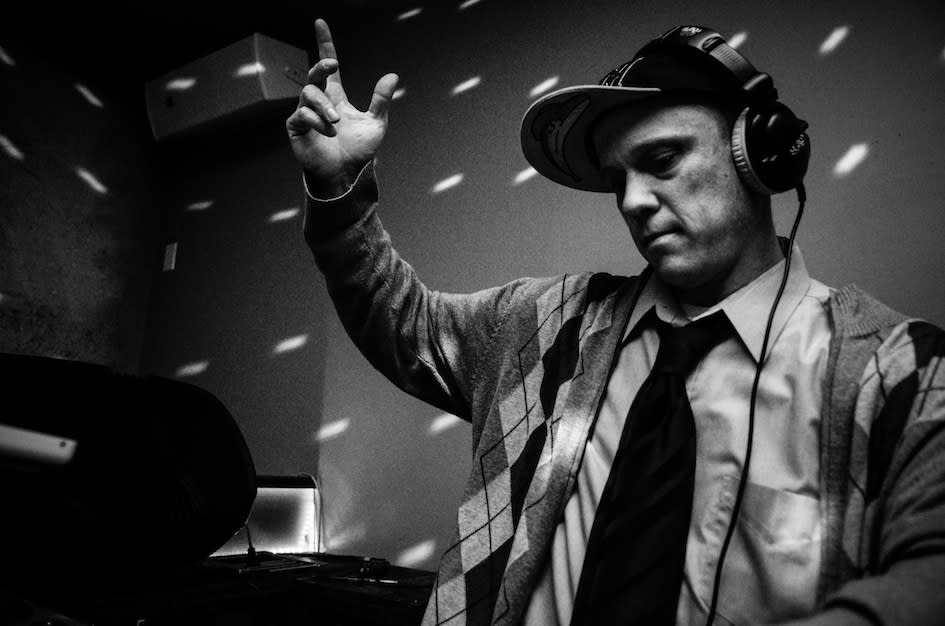 Under Current Bar is hosting a New Year's Eve Bash with specialty cocktails (try the Bird of Paradise Fizz), sparkling wine, small bites, and a DJ from 9p.m. - 1a.m. Cover charge is $25. Dress to impress.
Dining
Snowbird
Snowbird's New Year's Eve Dinner will feature a gourmet prix fixe menu featuring Lobster Bisque, Braised Veal Ossu Buco, Port Wine Poached Forelle Pear at The Aerie, and a special a la carte menu featuring Spinach and Bacon-Stuffed Ribeye and Orange and Beet Salad at The Lodge Bistro.
Current Fish & Oyster
Current will lure your taste buds out of their 2015 complacency with its artful approaches to Grilled Calamari, Branzino, and King Crab Risotto. And don't miss the intriguing Yuzu Posset for dessert. 
Oasis Cafe
Oasis Cafe will serve an amazing four-course dinner featuring Baby Heirloom and Avocado Salad, Pan-Roasted Chicken Breast, and Dark Chocolate Panna Cotta.
Caffe Niche
Caffe Niche's five-course meal will feature such delectables as Wild Mushroom Bisque, Coffee-Rubbed Filet Mignon, and Chocolate Ferrine.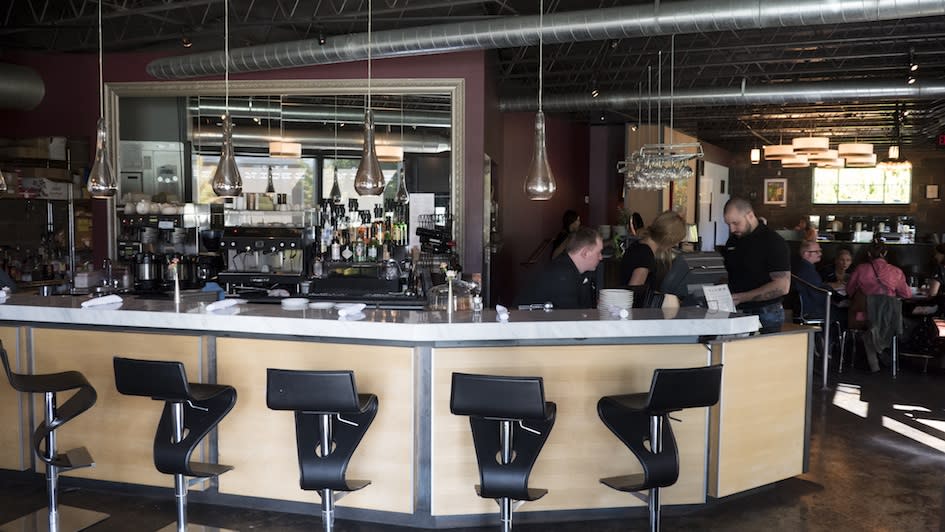 WHAT NOT TO DO:
1) Drink and drive.
2) Text your ex.
Have fun out there, and have a Happy New Year!