Get the Facts About Ways to Save in Salt Lake
We all know that traveling can get expensive. Especially when there's so much to see and do in a place like Salt Lake—shredding down mountains, "moving snow around" on bunny slopes, checking out the latest indie flicks, learning about unlocking life's code or just hobnobbing with wild animals...at a bar or local zoo.
Luckily, a visit to Salt Lake doesn't have to break the bank. In fact, it was just named one of the best affordable vacation cities in the U.S. We're here to dispel myths about spending money and having a good time in Salt Lake.
Myth: "Drinking alcohol will get you tarred, feathered, and run out of town."
Fact: Get some of the best deals at happy hour, son.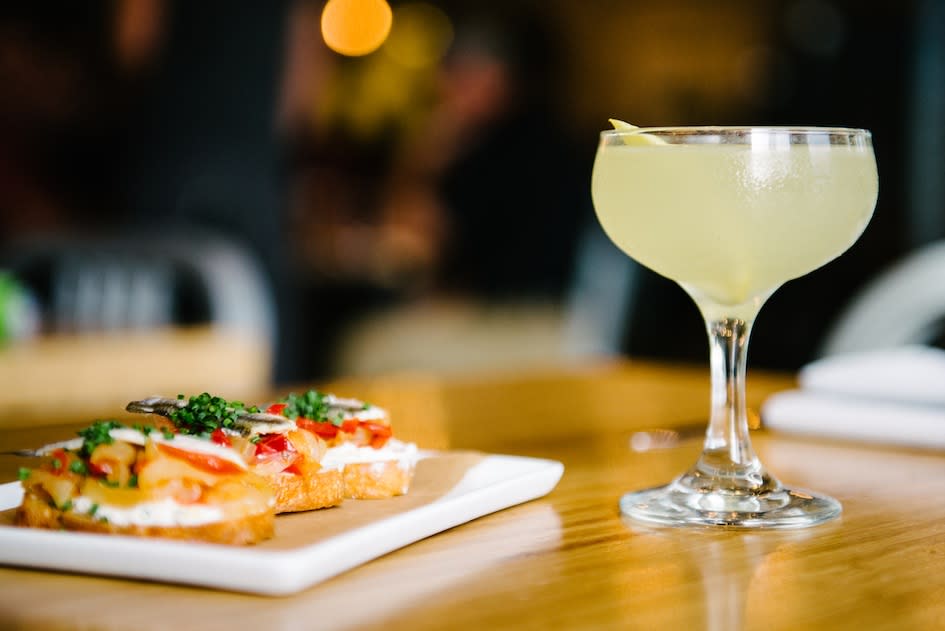 Think Salt Lake is a dry town? You're not alone. The truth is that Salt Lake's filled with world-class pubs, bars, and restaurants that serve liquor, craft beer, and wine. From New American to Old World, gourmet to greasy spoon, you'll find something to tantalize your taste buds and wash it all down at a wallet-friendly price.
Locals love the Mediterranean and New American fare at Eva Small Plates and Drinks downtown, where you can grab an 8-inch, stone-fired pizza for $8. Savor some small plates, between $4 and $10, such as the wood-fired flatbread or sautéed brussels sprouts, with a craft cocktail or glass of wine. Regular-priced cocktails, such as the cozy Maple Sangaree (Bulleit bourbon, applejack, maple, and nutmeg) for $8, are a steal compared to that $15 martini in SF or LA.
Dive in at Tsunami Restaurant & Sushi Bar with a happy hour, seven days a week, that includes the basics (spicy tuna and shrimp tempura rolls), along with house specialties like the appropriately named Don Juan (spicy tuna, crab, smoked salmon, avocado, cream cheese, and eel sauce). Temper it with a crisp Japanese beer or dry-as-heck sake.
Another appropriately named restaurant, Pie Hole on South State Street serves cheap, delicious pizza by the slice, seven days a week. During happy hour, Monday to Friday, 3 to 4 p.m., get two slices for an insane $3.50. If you can't make that brief window of glorious time, just get a slice during regular hours for under $3. Pie Hole also serves the budget brew of champions, PBR, for $1, other domestics for $2, and imported beers for $3. Carb overload? Top it all off with an energy drink for $3 and keep going and going...
Myth: "It's impossible to do everything in Salt Lake. I just want to sit at home and watch Veep."
Fact: It might seem impossible. But if you could visit 13 attractions for one low price by purchasing a Connect Pass, why not try?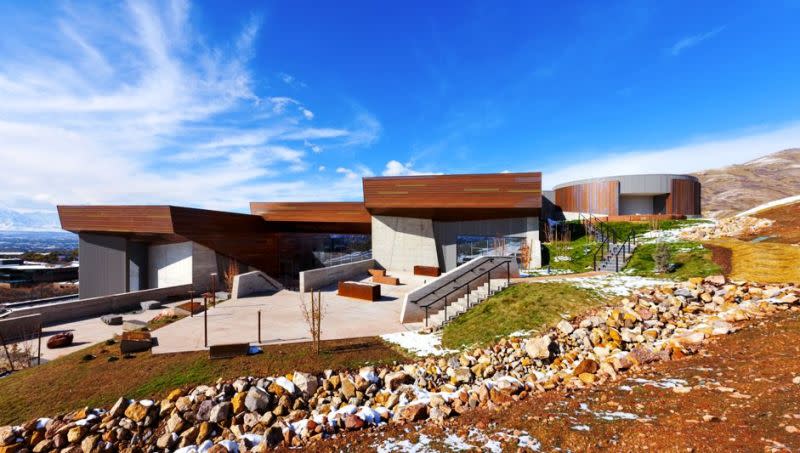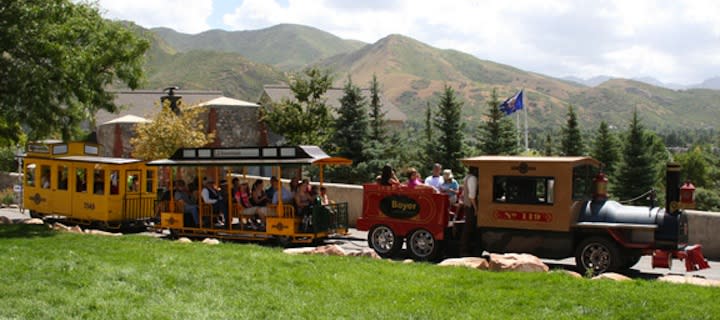 Immerse yourself in Salt Lake's rich history and museums, resorts and gardens. You'll get the most bang for your buck with a Connect Pass, which saves you up to 57% in admissions fees at 13 iconic attractions:
Discovery Gateway (The Children's Museum of Utah)
The Leonardo at Library Square
The Lion House Pantry Restaurant
Natural History Museum of Utah
This is the Place Heritage Park
Bonus: with an easy-to-use mobile web app, the Connect Pass lets you visit Salt Lake from the palm of your hand, where you can purchase, share, and track your passes from your phone. You can even get add-on experiences for special events happening around town during your visit.
Myth: "Shopping in Salt Lake is upscale. I can't afford new 'boots with the fur.'"
Fact: Salt Lake has upscale shopping, BUT there are also a ton of places for discounted and second-hand splurging and sales.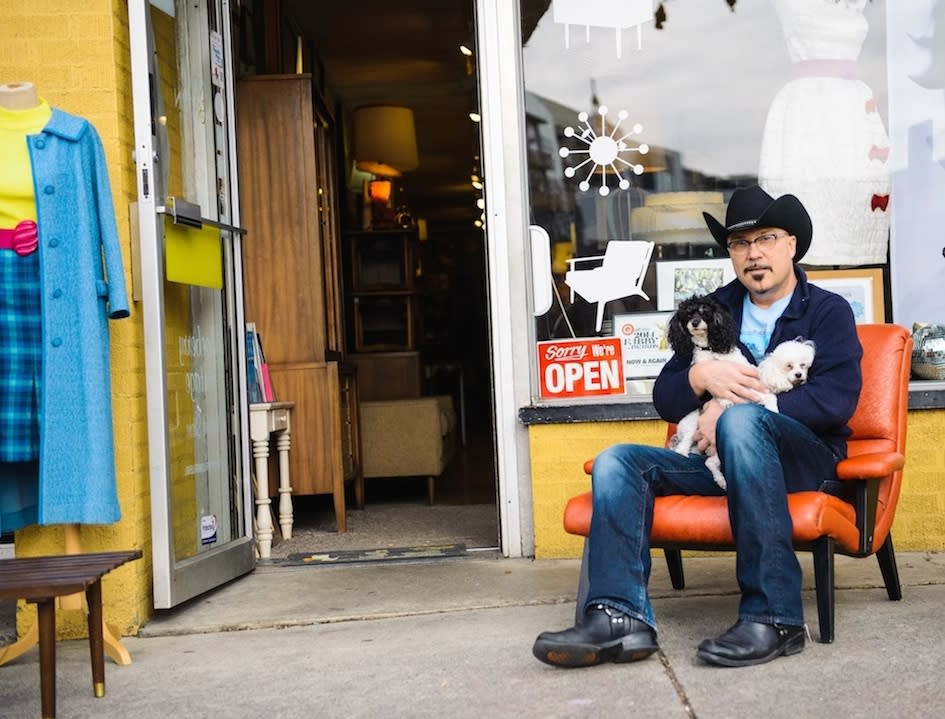 The Sundance Catalog Outlet Store in the Sugar House Shopping Center offers steep markdowns on clothing, jewelry, and housewares inspired by Robert Redford's iconic festival. With 30 to 70% off regular prices, you can stock up on rustic chic dresses and shirts for women and men, handmade home decor, and gorgeous bohemian baubles for yourself or someone special.
Shopping for the whole family? Head to one of the country's most unique shopping malls, City Creek Center. With a glass retractable roof, a pedestrian skybridge and a running creek, City Creek Center features popular chain retailers, such as Apple, Anthropologie, and Brooks Brothers. Check out their website for special sales and offers.
For something a tad less corporate and a little more Zooey Deschanel, hit up one of the city's fantastic vintage and secondhand stores to score some serious retro swag. Now & Again, Home Again, and the Capital City Antique Mall carry fabulous finds for your home, from mid-century modern furniture to vintage tableware and decor. Get your trendy 1960s and '70s fashion fix at Maeberry Vintage, a treasure trove in the heart of Salt Lake City for fringe, floral prints, and faux-fur collars galore.
Do you have a need for read? Founded as Zion bookstore over 80 years ago and still owned and operated by the Weller family, Weller Book Works sells new, used, and rare books in its historic Trolley Square location. Snag a good book based in Utah, such as Barbara K. Richardson's multilayered historical tale, Tributary, for hours and hours (days?) of entertainment. Or finally pick up one of those Twilight books (gently used and deeply discounted) for the plane ride back. For free (or almost free) activities, check out one of the bookstore's regular events, including Story Time for kids, Lit Knit night for crafts and conversation, and the Salt City Slam! with an open mic and featured poetry performance for only $5.
Whether you travel to town for a family adventure or an outdoor getaway, Salt Lake offers plenty to see and do on a budget, from dining to sightseeing and everything in between.
Join us at VisitSaltLake.com for hotel information, dining and nightlife ideas and other vacation planning tools for your Salt Lake adventure.