The Utah Museum of Fine Arts at the University of Utah is one of Salt Lake City's top attractions, offering hundreds of one-of-a-kind objects to see and plenty of art-inspired things to do. The state's art museum is filled with dynamic works of art from around the world. Its beautiful galleries are great places to reflect, get inspired, or gain a fresh outlook. All this in the award-winning Marcia and John Price Museum Building—itself a work of art.
Did you know that engaging with works of art can make you healthier and happier? Look for two special exhibitions on view at the UMFA this winter and spring that will not only delight your senses but broaden your perspectives about the people and places around you.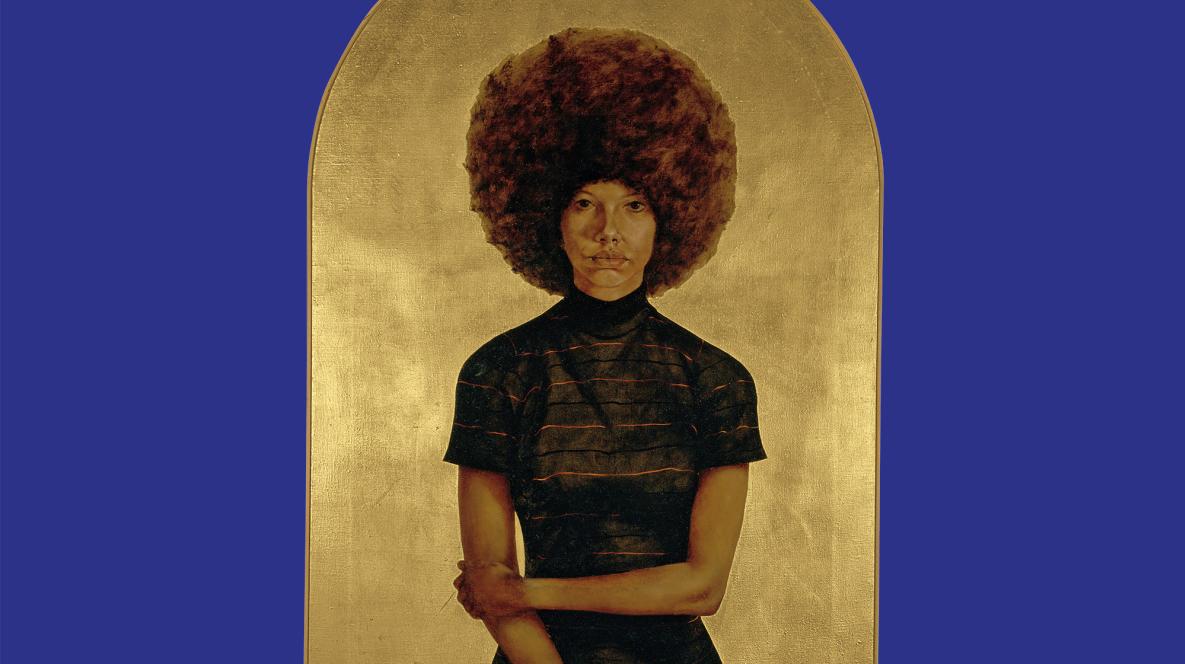 Black Refractions: Highlights from The Studio Museum in Harlem
The exhibition presents works in a variety of media, including painting, sculpture, photography, video, and installation. Explore art by exciting contemporary Black artists including Chakaia Booker, Kerry James Marshall, Mickalene Thomas, and Kehinde Wiley as well as by iconic artists Elizabeth Catlett, Barkley Hendricks, Jacob Lawrence, and Alma Thomas, among others.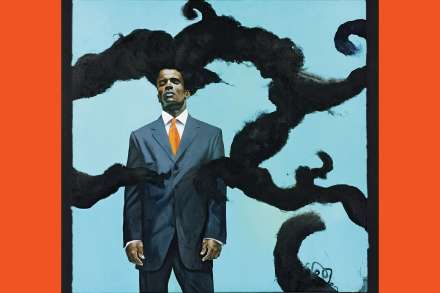 Kehinde Wiley, Conspicuous Fraud Series #1 (Eminence), 2001, oil on canvas. The Studio Museum in Harlem; Museum purchase made possible by a gift from Anne Ehrenkranz, 2002.10.14. © Kehinde Wiley. Courtesy of the artist Roberts Projects, Los Angeles, California, and American Federation of Arts.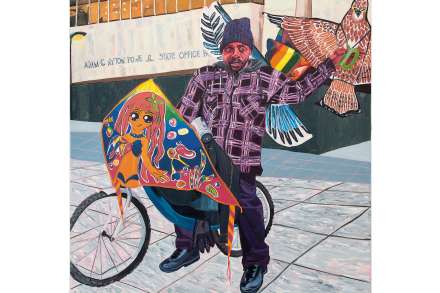 Jordan Casteel (b. 1989) Kevin the Kiteman, 2016 Oil on canvas 78 × 78 in.The Studio Museum in Harlem; Museum purchase with funds provided by the Acquisition Committee 2016.37
Black Refractions is organized by the American Federation of Arts and The Studio Museum in Harlem. Major support is provided by Art Bridges. Sponsorship for the national tour provided in part by PURE. The exhibition is co-presented at the UMFA with the University of Utah Black Cultural Center. Please click here for a full list of local sponsors.
In Confluence, on view February 18 through December 5, you'll explore different perspectives on water in the Salt Lake Valley, from mountain streams to Great Salt Lake.
The UMFA and its community partners—Framework Arts, Great Salt Lake Institute at Westminster College, Natural History Museum of Utah, saltfront, Seven Canyons Trust, and Ute Spiritual Leader Larry Cesspooch—visualize water through their distinctive viewpoints, illuminating ideas of this essential component of daily life environmentally, culturally, and historically. The exhibition, located in UMFA's ACME Lab, takes visitors on a journey through the watershed—past and present—where you will discover water as a carrier of bubbling ideas, a profound symbol, evidence of human consumption, vibrant ecosystems filled with biodiversity, a place of missing histories, and a diverse current that connects people through time, culture, and creativity.
An interactive guide will not only help you explore the exhibition but also encourage you to get outside and discover the amazing water all around us. Investigate this remarkable element and be inspired by its power, depth, and complexity in Confluence. Confluence is part of Think Water Utah, a statewide collaboration and conversation on the critical topic of water presented by Utah Humanities and its partners.
Whether you visit the UMFA in person or participate virtually in a program or activity online, don't miss these wonderful opportunities to connect with, learn from, and be inspired by visual art.
Remember that advance tickets are required because visitor capacity is currently limited for your safety. Also, face coverings and social distancing are required in the galleries, among other precautions. Please review this page before you visit for all safety measures and to understand how our operations have changed.
Admission is free the first Wednesday and third Saturday of every month, and the Museum is open until 8 pm on Wednesday nights. The Utah Museum of Fine Arts is located on the U's easily accessible south campus, between Rice-Eccles Stadium and the Huntsman Center. Take Trax to the University South Campus stop (red line), just a five-minute walk from the Museum.
Want the latest info? Visit the online event calendar, follow the UMFA on Facebook or Instagram and sign up here to receive the e-newsletter.
Plan your visit now.