Here in Ski City, we like to think that there are friends on a pow day.
It's no secret that in addition to The Greatest Snow on Earth™, Salt Lake is home for many outdoor companies. Our friends at Backcountry recently took a day to explore our shared backyard—the Wasatch Mountains, and you're going to like what they found.
The four Ski City ski resorts—Alta, Brighton, Solitude and Snowbird—sit at the top of the central Wasatch Range. This range is an orographical phenomenon that seems almost hand-crafted for getting monster storms that bring powder that we lovingly call 'blower.' Blower pow is extremely light, dry, and a dream to ski. The Ski City resorts receive an average annual snowfall of 500-inches/year so it's no boast to say that we get a LOT of pow days. And when you have so many blower days, you don't have to stick with the familiar phrase that 'there are no friends on a pow day.' Instead we appreciate that shared pow is the best pow. After all, if you can't hear your friends hooting and hollering, then are you really skiing?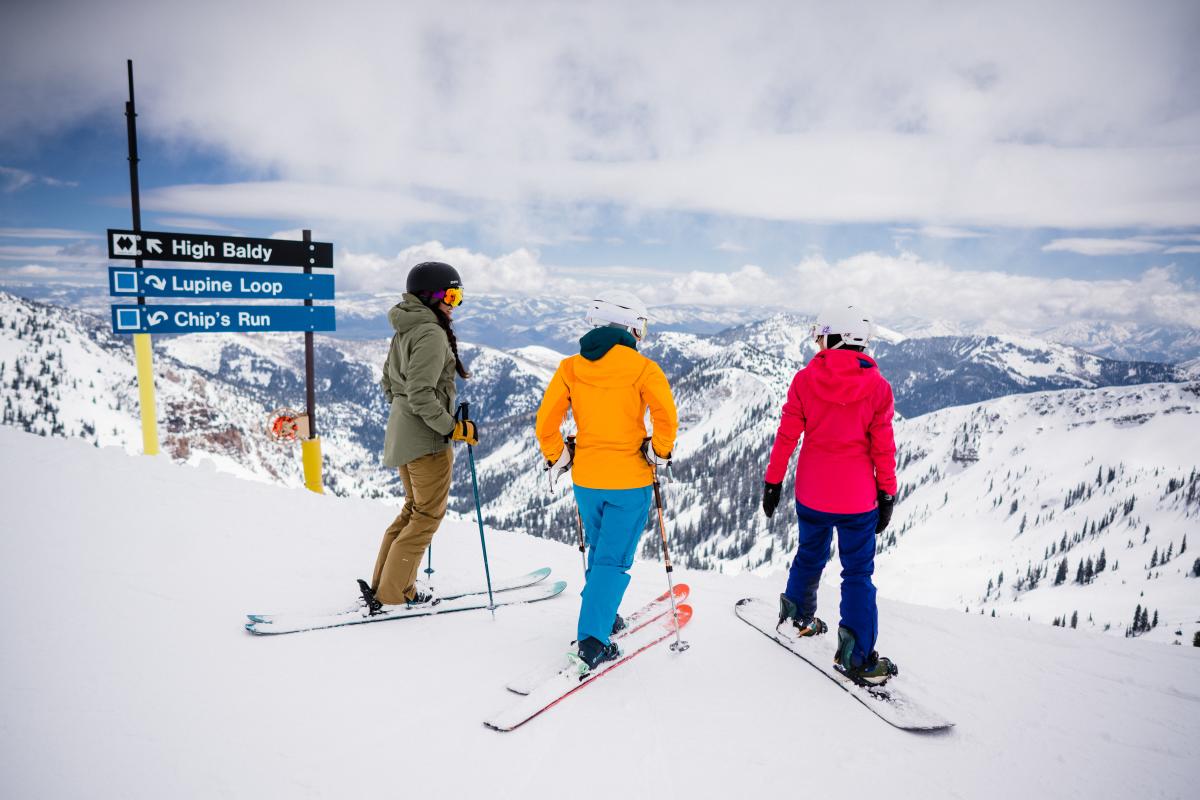 And fortunately, when the lifts stop spinning Ski City offers all the amenities of a burgeoning, urban city. Say goodbye to overpriced drinks and meals, and say hello to Salt Lake's thriving downtown. Not that we have anything against the close quarters, cabin sheik, and premium prices of most ski towns—we just like to have a great time once skiing's over. 
With bars, restaurants, concerts, events, and attractions for everyone from families to a rowdy ladies' weekend, Ski City is the no brainer for your next ski vacation. 
See more of Ski City on our YouTube channel, and don't forget to subscribe to our newsletter and social channels to keep up on the good times in Salt Lake.