Experience Utah Jazz basketball at Vivint Smart Home Arena, where a combination of live action, enthusiastic fans, delicious local food, and the coolest team gear—including the Nike Team Store—creates the most exciting night out Salt Lake City has to offer.
The Jazz have made three straight trips to the playoffs and—after a busy offseason—are poised for another great year behind a deep and talented roster.
Last season, Jazz center Rudy Gobert became the ninth player in NBA history to win two straight Defensive Player of the Year awards. Gobert, who was named to the All-NBA Third Team, led the league in field goal percentage (66.9%) and set new career highs in points (15.9), rebounds (12.9) and assists (2.0) per game. Known as The Stifle Tower for his defensive fortitude and French heritage, Gobert also ranked third in the league with 2.3 blocks per game.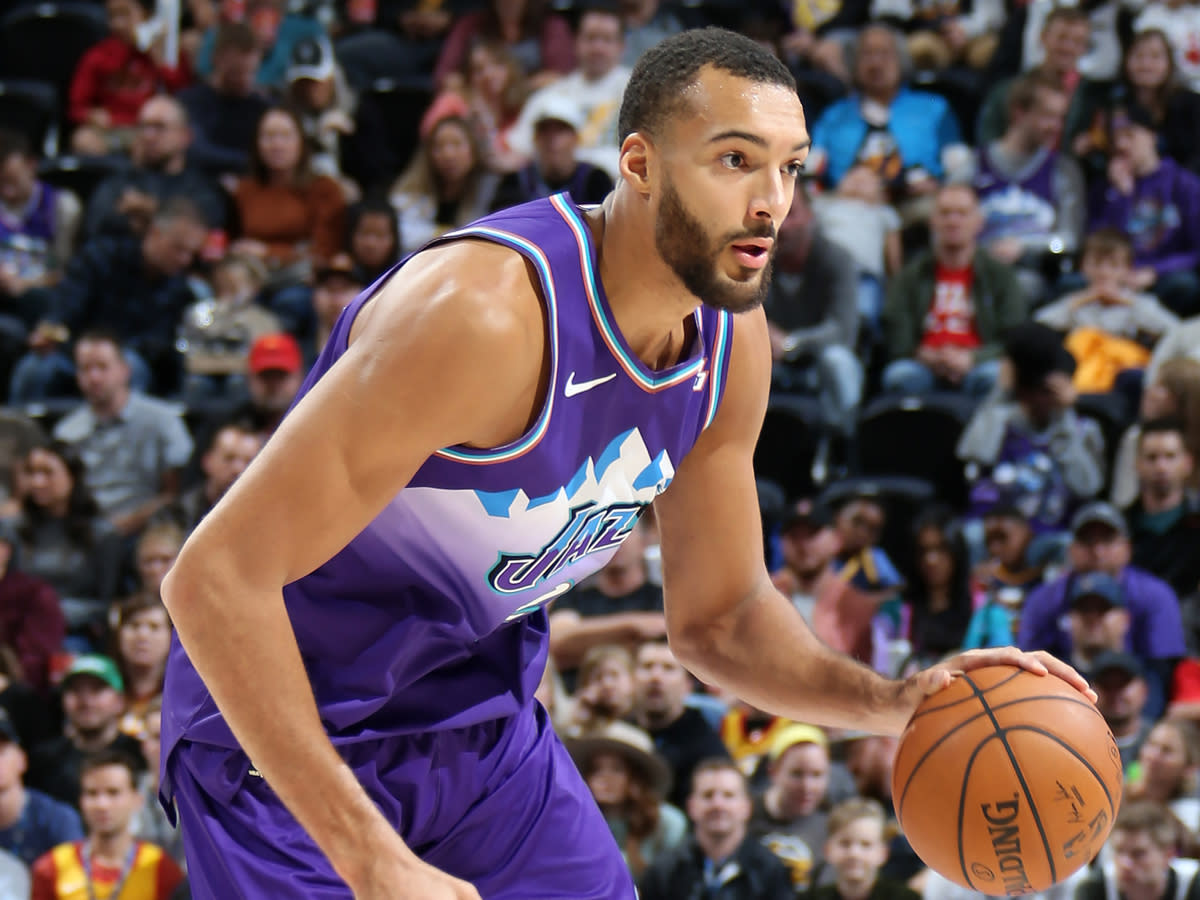 After a standout rookie season in 2017-18, Jazz guard Donovan Mitchell continued to shine last year—especially after the All-Star break, when he averaged 26.7 points (seventh-best in the NBA over that stretch) along with 3.0 3-pointers, 4.5 rebounds and 4.6 assists per game while shooting 46.1% from the field and 45.1% from beyond the arc. Mitchell scored 46 points against both Milwaukee and Denver, two of the NBA's best teams, and was named Western Conference Player of the Week twice (in January and March).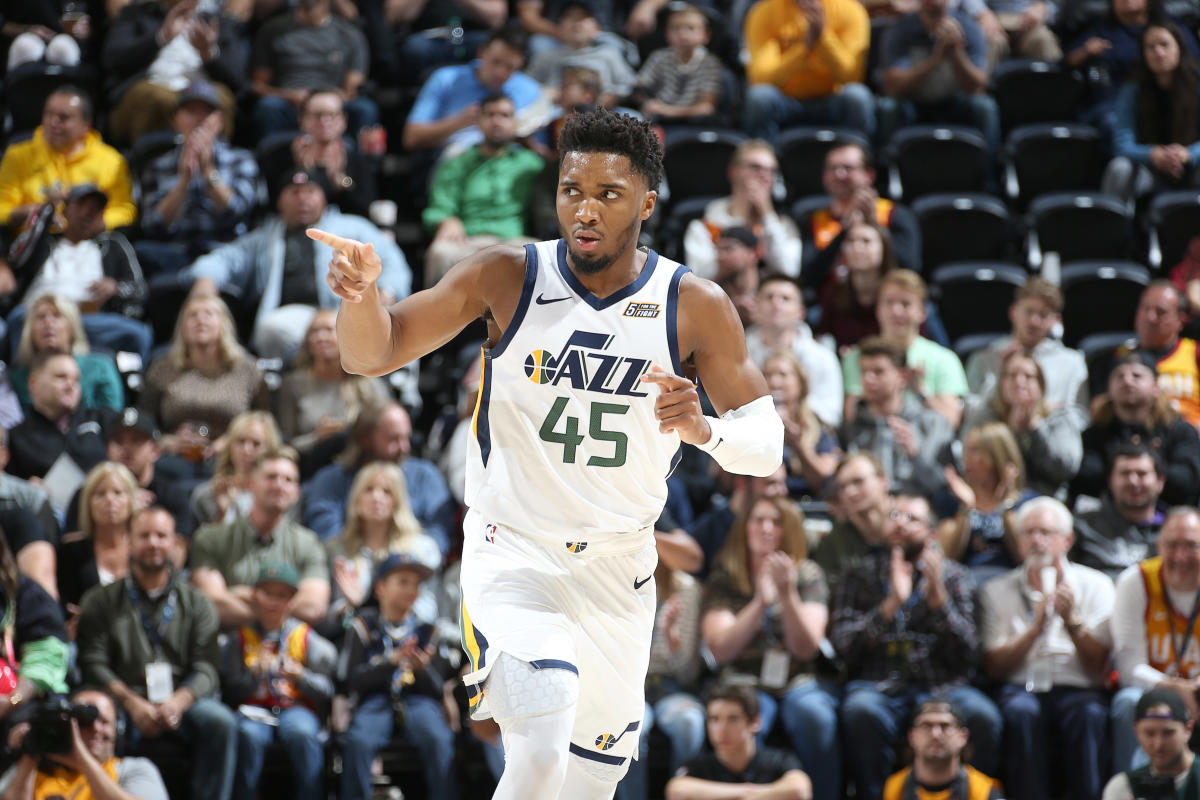 A model of consistency, fan favorite Joe Ingles has not missed a game in more than three seasons. In all, Ingles has appeared in 304 straight games—the longest current streak in the NBA—and he's only missed four total games during his five-year NBA career. The 31-year-old sharpshooter also set career highs in points (12.1) and assists (5.7) per game, and he led the Jazz with 189 3-pointers.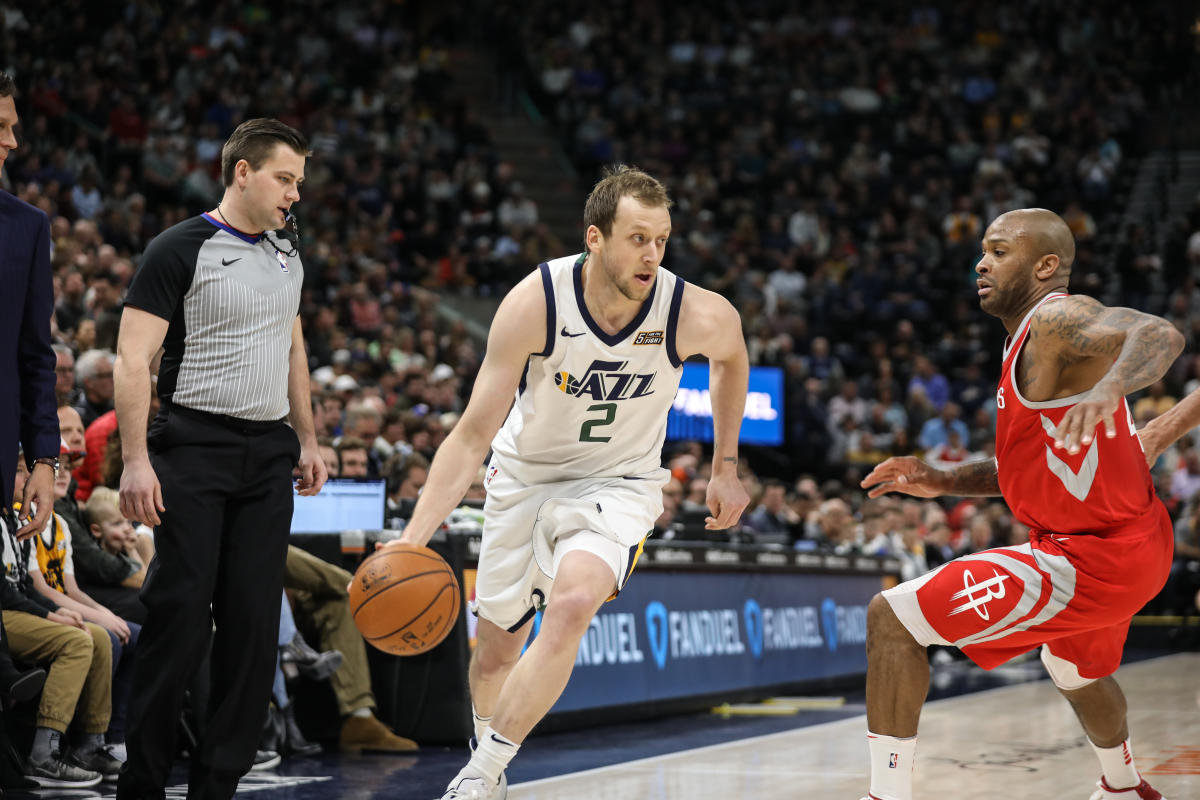 Utah's core trio is joined by two key newcomers—standout point guard Mike Conley and sweet-shooting forward Bojan Bogdanovic. Conley joined the Jazz in July 2019 after spending the first 12 years of his NBA career with the Memphis Grizzlies. Last season, Conley averaged 21.1 points (a new career high), 6.4 assists, 1.3 steals and 2.2 3-pointers per game, and on March 28, 2019, he passed Marc Gasol to become the Grizzlies' all-time leading scorer. Conley has won the NBA Sportsmanship Award three different times (in 2014, 2016 and 2019), and he was also honored as the 2019 NBA Teammate of the Year.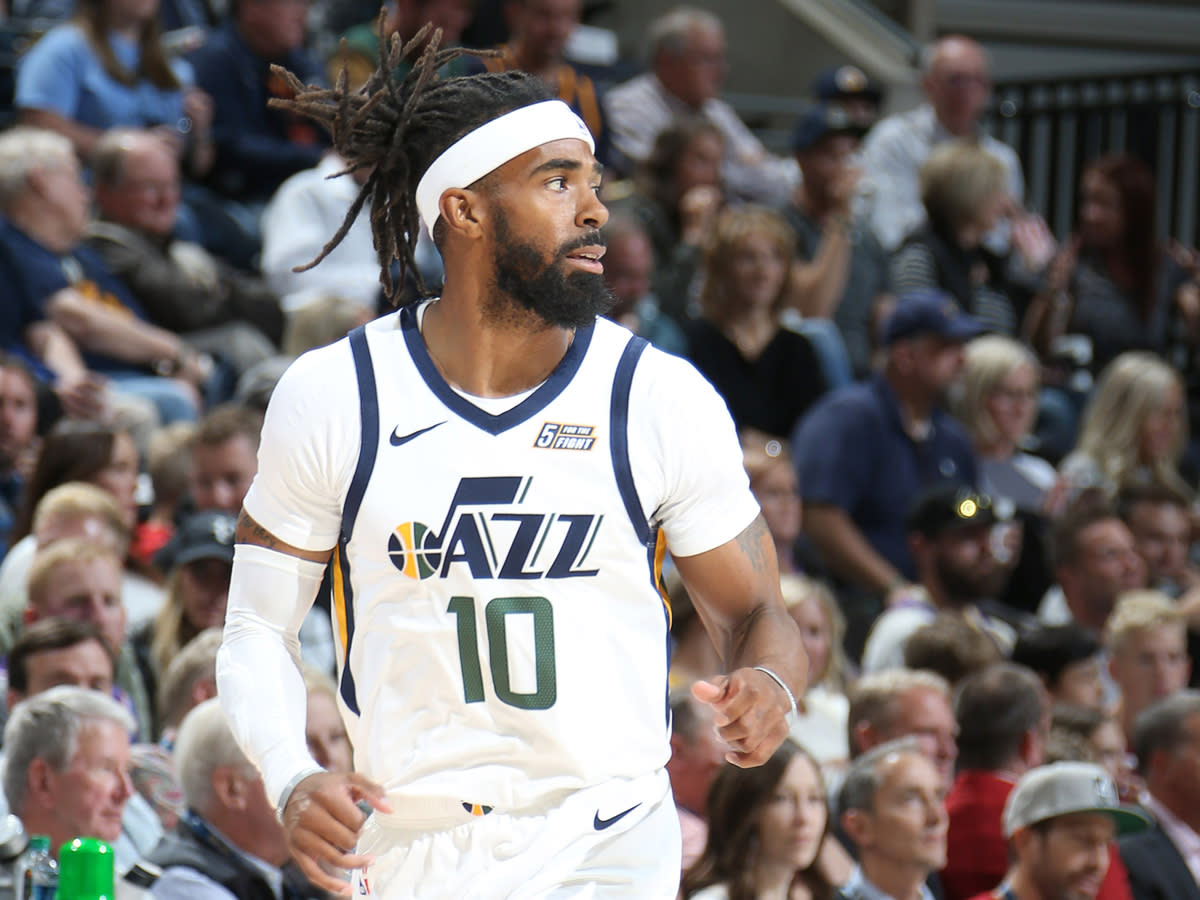 Bogdanovic, who played for the Brooklyn Nets, Washington Wizards and Indiana Pacers before signing with the Jazz, is one of the NBA's best shooters—he had the seventh-best 3-point percentage (42.5%) in the NBA among players who made at least 2.0 threes per game. Bogdanovic has never appeared in fewer than 78 games during his NBA career, and last season with the Pacers, he averaged career highs in points (18.0), rebounds (4.1), assists (2.0), steals (1.0) and 3-pointers (2.0) per game.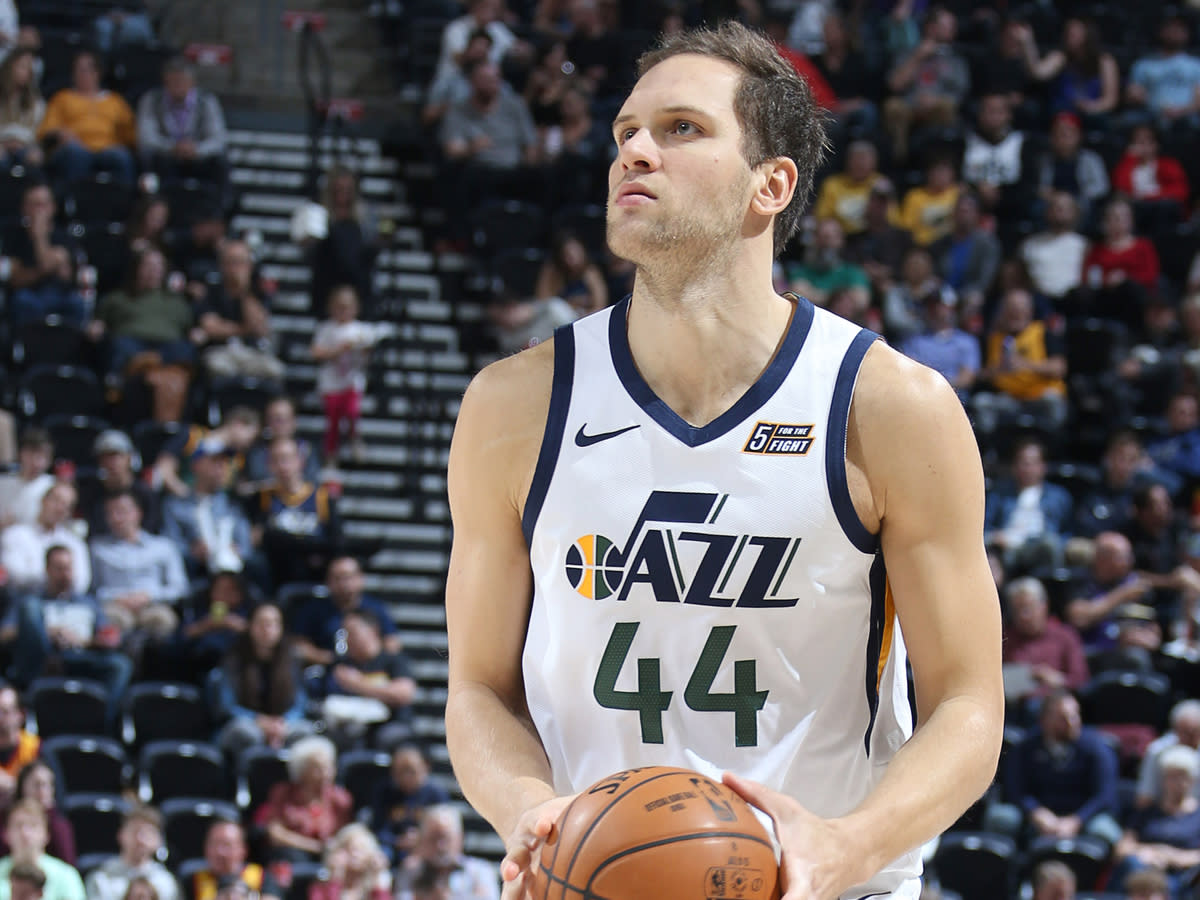 The Jazz are coached by Quin Snyder, who's widely regarded as one of the NBA's best and most respected coaches. Now in his sixth season with the team, Snyder played collegiately at Duke University (where he was team captain and played in the NCAA's Final Four three times). Snyder entered the 2019-20 season with a 227-183 record as Utah's head coach.
Vivint Smart Home Arena, located in the heart of downtown Salt Lake City, went through a top-to-bottom renovation in 2017 and was recently named the host venue for the 2023 NBA All-Star Game. The arena features food offerings from local favorites like R&R Barbeque, J Dawgs, Hires Big H, Cubby's, Maxwell's, El Chubasco, Cupbop and more, plus all the modern amenities fans could want. More importantly, it's also home to the most electric atmosphere in the NBA. Utah's passionate fan base fills the arena to its 18,000+ capacity every game and provides the Jazz with the league's most notorious home-court advantage.