Exciting Airport Upgrades Underway in Salt Lake
Did you know that the Salt Lake City International Airport is currently undergoing a major overhaul? Even if you've been to Salt Lake recently, you may not have noticed. That's because the transition is happening without interrupting service.
The overhaul is actually a three-phase project, beginning with a brand-new terminal. This consolidated, state-of-the-art building will replace three of the airport's outdated existing terminals to better serve its 22 million (and growing) travelers.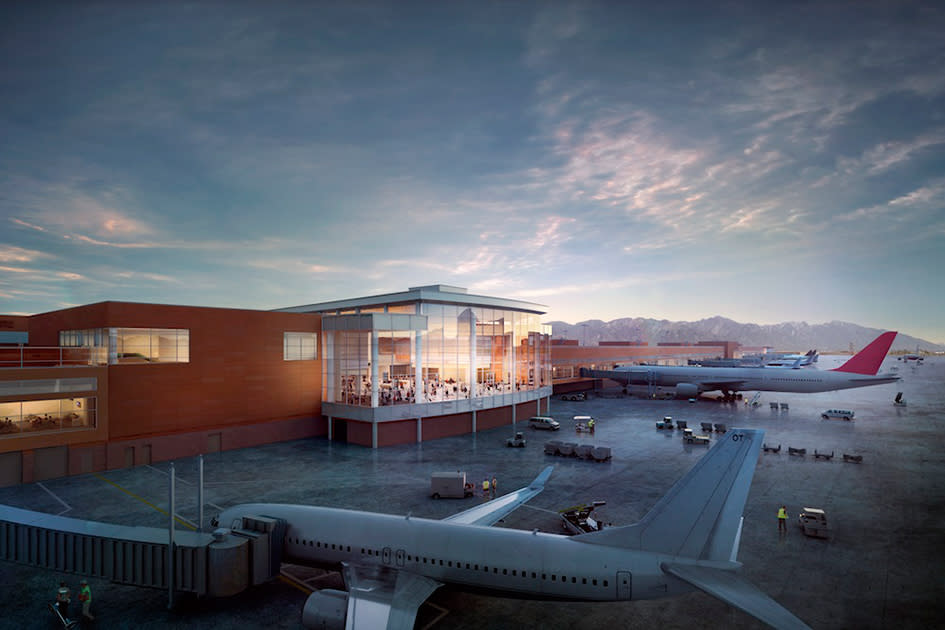 This new terminal will significantly improve the experience of traveling to (and through) Salt Lake in several ways:
It will offer significantly more shops, seating areas, bars, and restaurants.
The gates will be closer together, and all the gates will have jetways for easy access.
There will be twice as many parking spots as there were for the old terminals.
A large meet-and-greet area will be separated from the baggage claim area to alleviate crowding.
Light-rail transit will arrive at the second level of the parking garage, which will connect to the Gateway Center via a pedestrian bridge, so travelers won't have to change levels to check in or check bags.
On the first level, the parking garage will have moving sidewalks and rental facilities—no shuttling required.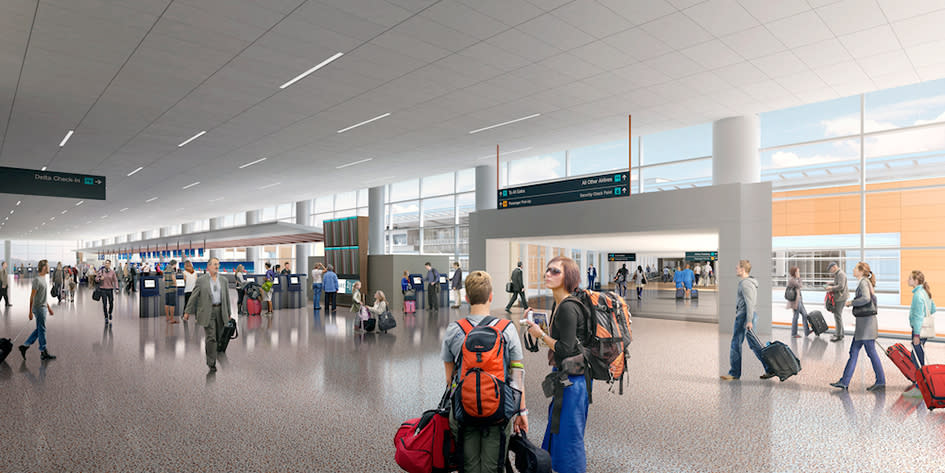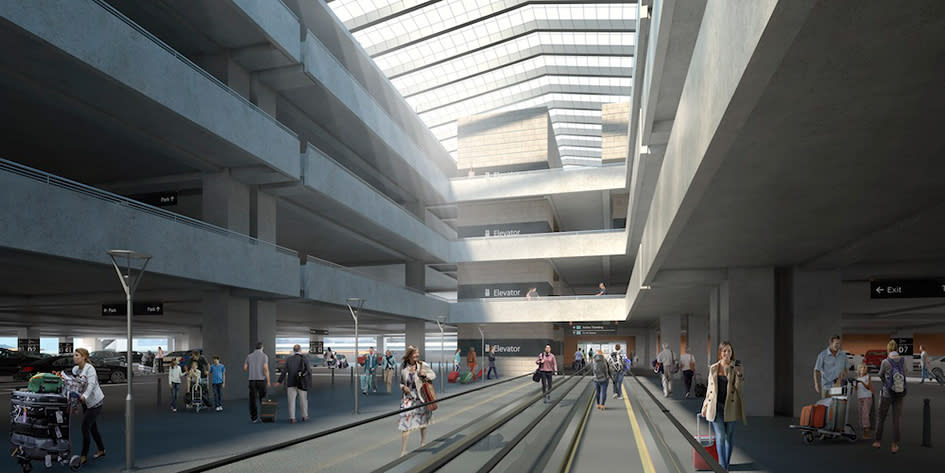 In addition to these usability upgrades, the new terminal will boast a gorgeous modern design that reflects and highlights the surrounding natural landscape. The design will include sandstone, glass, native plants, and works of art inspired by Utah's geological colors and contours.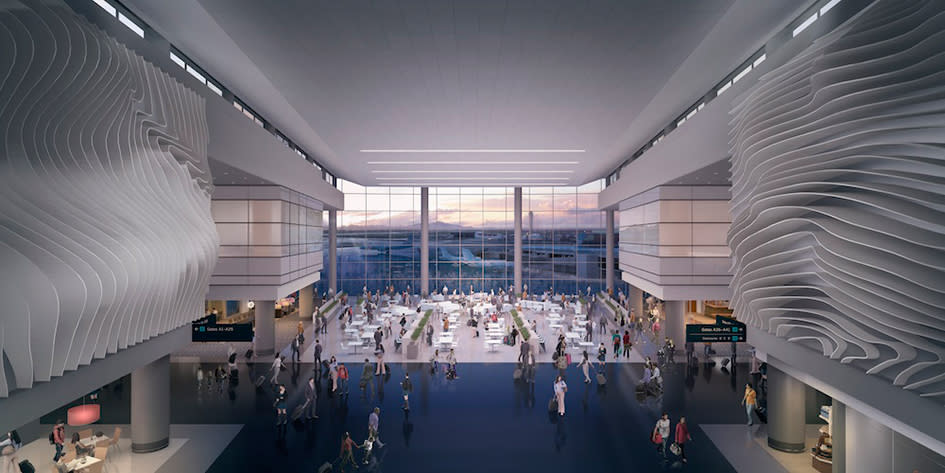 And we're not just giving Mother Nature an empty homage—the new terminal will be built according to LEED Gold standards, and city officials have challenged the airport's architecture firm, which specializes in sustainable design, to take it a step further and aim for Net Zero certification.
Check out these fly-through renderings of arrivals and departures in the new terminal:
The new terminal is scheduled for completion in 2020—that's 5 short years. Stay tuned for further updates about this exciting first-phase development, as well as news about the second and third phases of the airport project.