Even Stevens: A Sandwich Shop With a Cause
I sat down recently with Trevor Down, the co-founder and Director of Promotions for Even Stevens Sandwich Shop, to get the story behind the shop's cool concept. Trevor and his dad, Steven (yes, THAT Steven), wanted to create a way to give back to the community, and food was chosen as the charitable vehicle. The following presented an answer to the question, "What can a sandwich shop do to help our community with some of its problems?"
Here's how it works:
1. You buy a sandwich at Even Stevens.
2. At the end of each month, they tally sandwich sales and contribute funds for sandwich-making ingredients (bread, meat, cheese, and produce), into a charity's "Food Account."
3. Local partners (YWCA, St. Vincent De Paul, Utah Food Bank, etc.) access the account and order sandwich-making ingredients as they need. A few days later a truck pulls up and delivers the product fresh, directly to their kitchens' doorsteps.
4. Hungry people eat. Simple as that!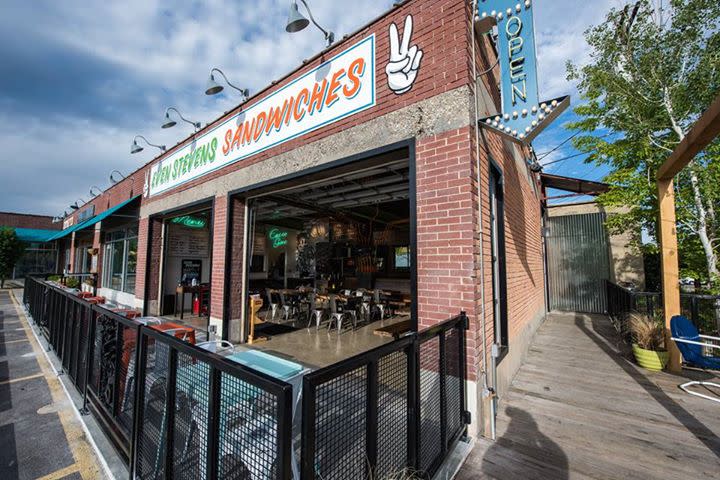 The first shop, in downtown Salt Lake, was opened in June of 2014. In the first 6 months, they were able to donate over 30,000 sandwiches to surrounding non-profits. Since then, another has opened in Sugar House, and very shortly yet another will open in Draper. Sites are being studied in Ogden, Logan, St. George, and Boise. Sales have been brisk, with each month's sales eclipsing the previous month's.
Oh, and did I mention that the food ROCKS? Well, it does! Even Stevens is really thinking outside the lunchbox when it comes to their menu. My favorite is the Jalapeno Grilled Cheese. YUM! Also try the Do Gouda: roast beef, smoked gouda, sweet onion marmalade... .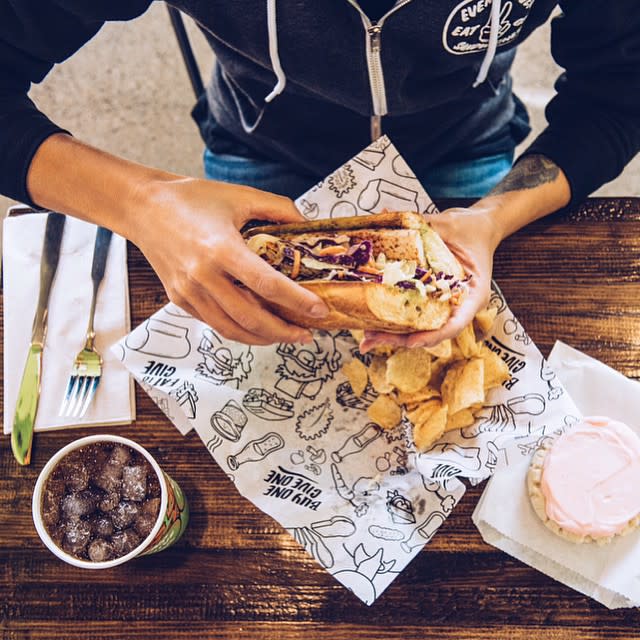 Another uber cool thing at Even Stevens is the local music performances. The shop hosts live music on Thursday and Friday nights and also during Sunday brunch. Once a month, on the first Friday, there's an open mic showcase, where bands are invited to audition for 15 minutes in the hopes of securing a future Th/Fri/Sun PAID gig at the restaurant (for more information, check out www.evenstevens.com/showcase).