Celebrate Salt Lake's incredible food and drink scene at the annual culinary extravaganza Eat Drink SLC 2023, this year on September 13th and 14th. The enchanting grounds of Tracy Aviary come alive at sunset with the delectable aromas and vibrant melodies of this gastronomic celebration. From 5:30 to 8:00 pm, festival-goers aged 21 and over are invited to savor the finest flavors Salt Lake City has to offer. Delight in seasonal deliciousness from the city's premier restaurants, alongside an array of over 100 international wines sourced from family-owned wineries. Quench your thirst with craft cocktails, many created from local small-batch distilleries, and raise a glass to Utah's award-winning craft brewers, all while grooving to live music and dance performances. With an assortment of non-alcoholic beverages also available, each night promises a unique blend of culinary adventures and libations, making Eat Drink SLC 2023 an unforgettable experience for all epicurean enthusiasts.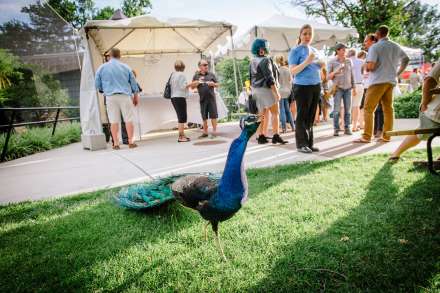 What is Eat Drink SLC?
Eat Drink SLC was created 9 years ago as a response to the growing sense of urbanism in Salt Lake. As the city has changed, its tastes have changed with it. The growth of chef-driven and -owned restaurants and the rise of craft beverages, urban wineries, and local distilleries have elevated the city's palate. Eat Drink SLC is "a delightful way to celebrate our community's coming of age as a culinary hotspot, and raise visibility for the vibrant food and drink scene with both locals and tourists," according to Tracey Thompson, President of Vine Lore Wine and Spirits, and co-organizer of the event. Thompson says that the festival combines food and drink in a way not found in other Utah events by fostering "an appreciation of the synergy between food and drink, not just one or the other, but the marriage of the two."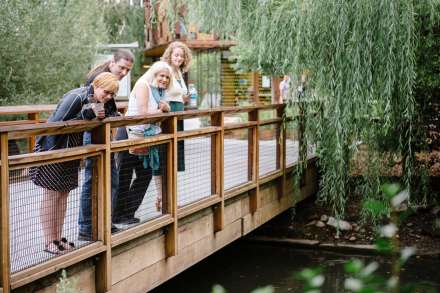 Food and Drink Partners and Organizers
Vine Lore Wine and Spirits is joined by an impressive list of award-winning Salt Lake City restaurants and food businesses, as well as a remarkable group of drink purveyors. Eat Drink SLC is hosted by a nonprofit partnership consisting of Tracy Aviary and SB Dance. These two organizations represent, respectively, a venue and an artistic group that help create the unique character of our community. A third nonprofit, Women of the World, empowers refugee, immigrant, and asylum-seeking women and families for self-reliance as they create new homes in Salt Lake County. In addition to celebrating the culinary richness of the community, Eat Drink SLC looks to honor the entire food and drink industry, as well as contributing every year to local non-profits like Women of the World.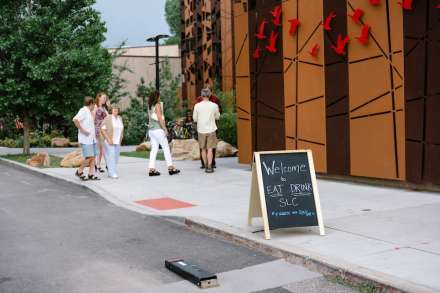 Experience an Incredible Festival
With tickets priced at $125, this summer evening social is an approachable, affable, and appetizing night out while supporting three local nonprofits that enhance Salt Lake's community: Tracy Aviary, Women of the World, and SB Dance. Admission includes all food and drink and a complementary signature event wine glass. Guests must be 21 years old and over.
Please buy tickets early, as the event sells out days in advance.
DATE: September 13th or 14th 
TIME: from 5:30-8:00 pm
LOCATION: Tracy Aviary, 589 East 1300 South inside Liberty Park, enter from 900 South and 600 East
PRICE: $125 (plus a $7.50 booking fee)
TICKET LINK: Eat Drink SLC at TIcketTailor.com