Discovery Gateway Children's Museum is an interactive, hands-on discovery center conveniently located in the heart of downtown Salt Lake City at the Gateway Center. The museum offers 60,000 square feet of newly revitalized interactive exhibit space, along with enriching and engaging programs for the whole family to play and learn together. Our exhibit galleries focus on creativity, collaboration, discovery, problem solving, and education through art, science, and literacy!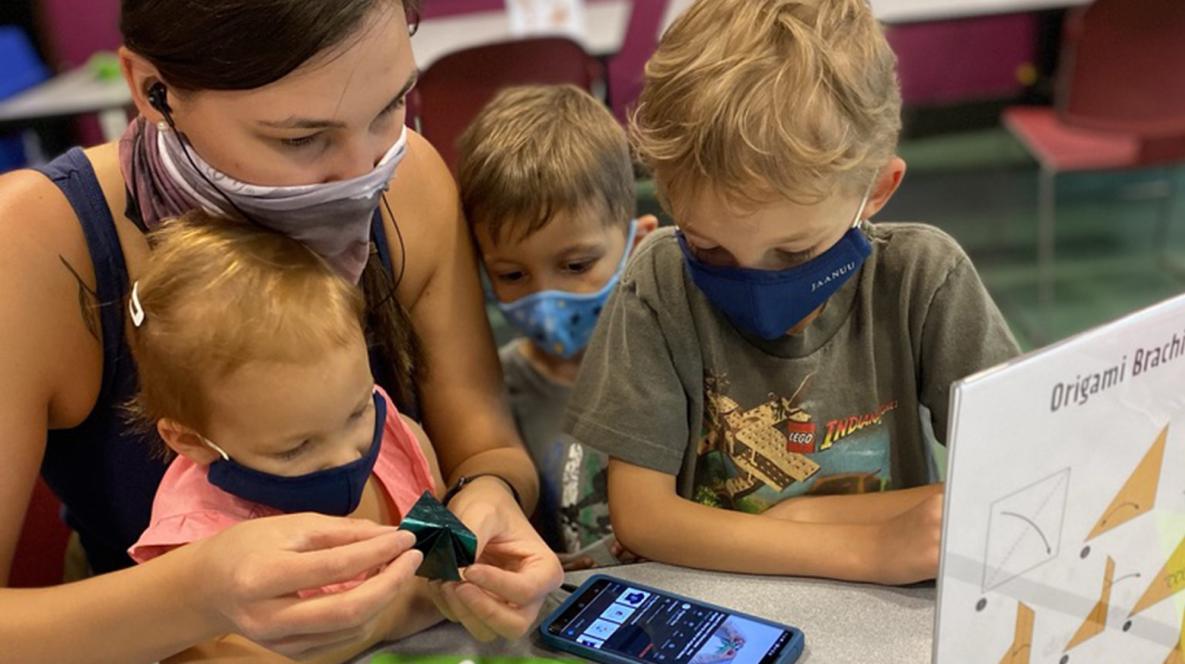 Discovery Gateway Children's Museum a Must-See Destination for Families
Your child can learn through role-play in our Kid's Eye View Gallery. Become a mechanic in our Mark Miller Subaru Express Service, a personal banker in our First Utah Bank Discovery Branch, and a grocer in the Harmons Market! The Water Play exhibit features a 38-foot water table with nine different interactive components and dozens of educational cues and learning opportunities for children and families. Experience racing rivers, a water wall with ramps, wheels, and tipping buckets, a water vortex and more.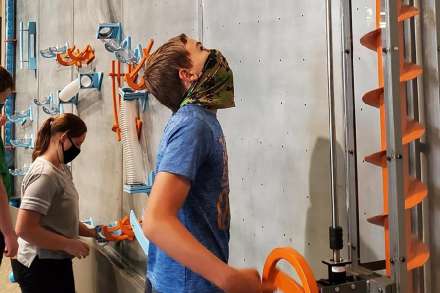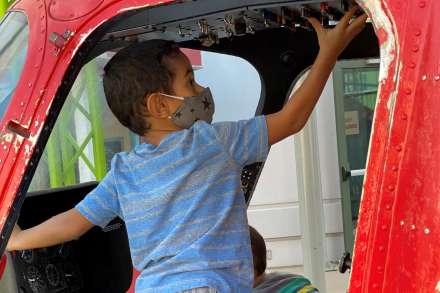 The second floor of the museum allows your child to learn STEAM concepts by using the Derby Track, Communication Station, and our Intermountain Healthcare Saving Lives exhibit. We also offer online programming in our STEAM Learning Lab located on our blog. Whether your child loves painting, dancing, stories, or scientific exploration our programming offers fun and educational classes that range from literacy and culturally based activities, to science, as well as visual and performing arts. Keep your child's gears turning with these simple activities that you can do at home. Access all of our past lessons on our blog!
Safety is our top priority and Discovery Gateway has put into place many Safe Play protocols to keep employees and guests safe. A limited number of guests are allowed to visit during each time block, and the museum is sectioned into zones that only allows up to two family groups in at a time. Facilitators give each family group their own set of clean props which are then sanitized after each use. The Museum is also continuously sanitized throughout the day.
Reserve your time block online at discoverygateway.org. Also, don't forget to check out memberships that provide free admission, 3 hour parking, discounts on events, and more!