City Creek Canyon has a wonderful paved trail that allows people of all ages to access a bit of nature right in downtown Salt Lake City.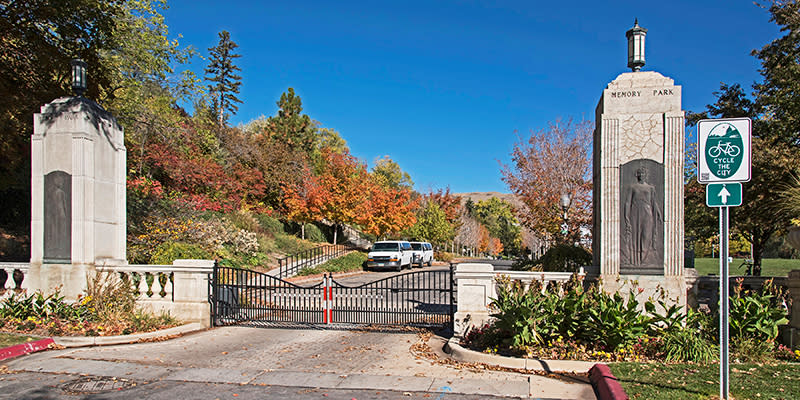 Starting at Memory Grove Park and heading north, the 1.2-mile path gently climbs alongside the meandering City Creek. Walkers and bikers are allowed, and you can bring your leashed dogs on the paved path. A small dirt path known as the Freedom Trail runs parallel to the paved path for a short while, and you may let the dogs off leash on this portion.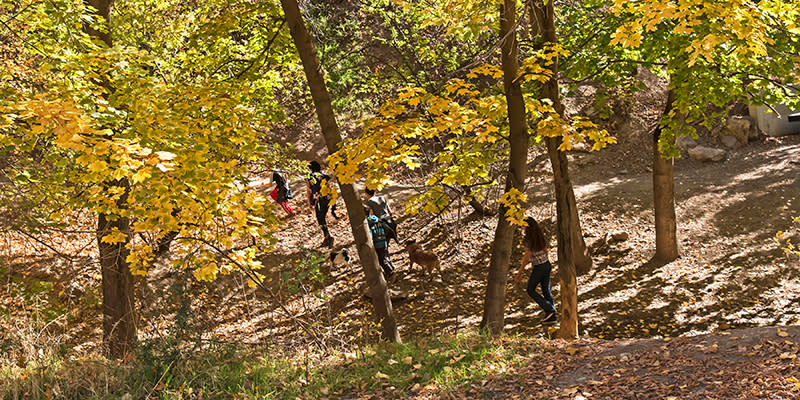 Feel free to let them jump in the creek since this is not a watershed area. There is the possibility of extending your bike ride much further than the 1.2-mile trail within the lower canyon. A 5.8-mile paved canyon maintenance road that is connected at the top of the trail is open to bike traffic on certain days and to cars on others.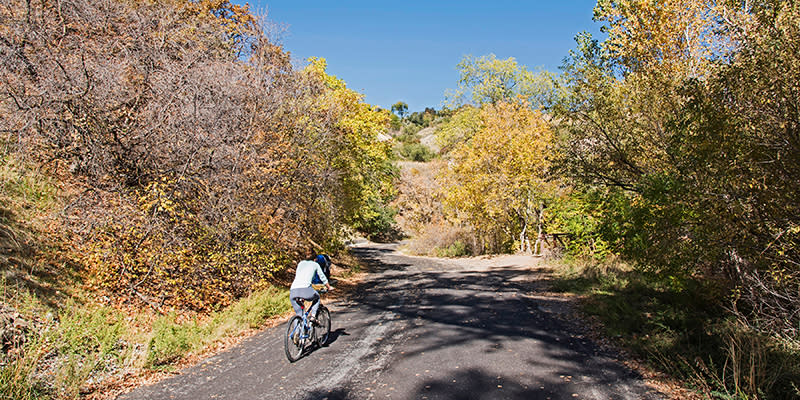 In the summer bicycling is only allowed in the canyon on odd days beginning the last Monday in May and ending the last even day of September. Regardless of date, bicycling is not allowed on summer holidays, including Memorial Day, July 4, Pioneer Day, and Labor Day.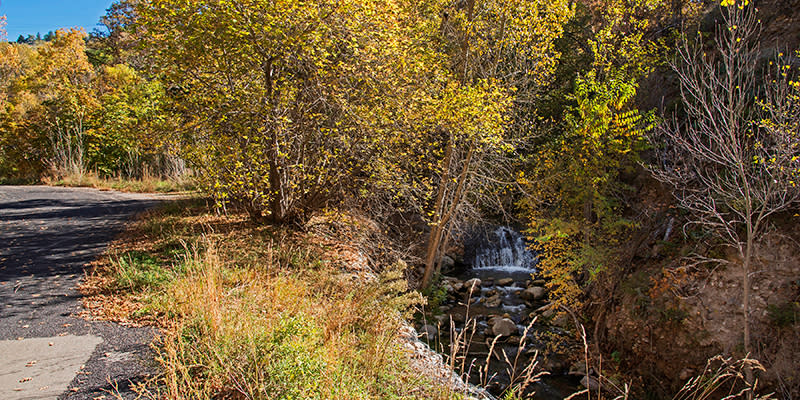 During the remainder of the year bicycling is allowed every day except during the rifle deer hunt for the area. Dates vary from year to year, but it is often the third week in October. City Creek Canyon is included within the Chalk Creek/East Canyon/Morgan-South Rich hunting boundary or game management unit.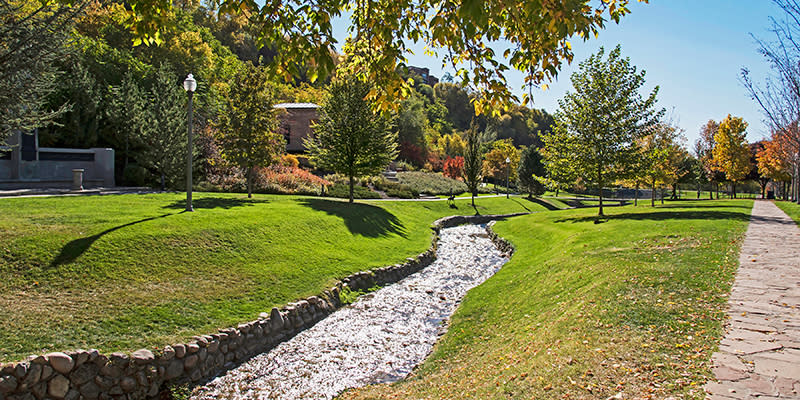 Alternative parking is available just east of the Capitol building above Memory Grove Park, but you must walk down a switchback path and large set of stairs. Otherwise, park beyond the gate to the park along Canyon Road. The Bonneville Shoreline Trail connects at the top of the City Creek Canyon Trail and lets you access the much larger trail system.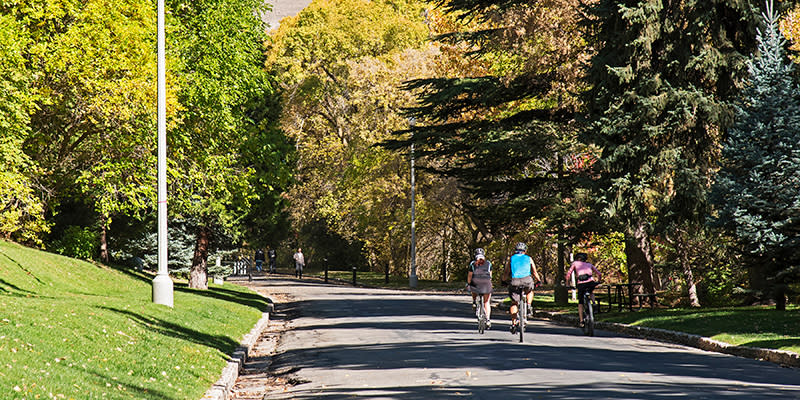 Pros: Very close to town. Low elevation climb. Allows dogs.

Cons: Can be crowded. Road not very smooth.
Congestion: Moderate

Preferable Season(s): Summer, Fall

Day-Use/Parking Pass Required: Not Required

Total Distance: 2.00 mi (3.22 km)

Terrain Difficulty: GREEN

Trailhead Elev.: 4,442 ft (1,354 m)

Net Elev. Gain: 223 ft (68 m)

Trail Uses: Hiking, Biking

Trail type: There-and-back

Dogs allowed?: Yes
Check out more about this trail at Outdoor Project or download the PDF guide to print and take with you.