Cheese Flights at Caputo's in Holladay
Caputo's Market and Deli is a world-famous purveyor of fine Italian meats, cheeses, chocolate, and more. Its newest location, at 4670 South 2300 East in the Holladay neighborhood, is small, quaint, and welcoming, with all of the quality goods that discerning locals have come to expect from the market.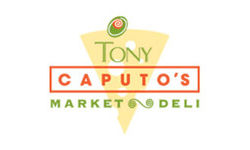 Amanda Rock recently attended the location's first cooking class, Cheese Flights at Caputo's, which was taught by Andy Fitzgerrell, one of very few people to hold the title of "American Cheese Society Certified Cheese Professional."  The class included a lesson on the incredible history of cheese, a tasting of six housemade cheeses, and wine pairings.
Read more about the class, the cheeses, and the deli at SLUGMag.com