The aptly named Central City is right in the thick of things, nestled between Salt Lake's downtown district and the University area up the hill. While it's hard to be more centrally situated than this, very few streets in Central City actually feel busy. Yes, you'll find fresh new residential high-rises and shopping centers to satiate just about any commercial need, primarily along 400 South.
But duck onto any side-street, and your journey becomes a leisurely exploration of tree-lined streets, unapologetically colorful little houses, hidden single-lane alleys, and a whole heap of delightful places to eat and drink. This neighborhood is a mash-up of city grit, Victorian charm, and locally owned shops that practically dare you not to love them. (You will.)
Central City's placement along multiple key public transit veins makes it a snap to get around. But as you get to know the immediate neighborhood, it's a place you want to linger in a little more. Here are a few of our favorite spots to while away a few very Central City hours. 
1. Salt Lake City Public Library
Wander, read, shop, or bask in the rooftop view A darling of the Salt Lake landscape and a source of tremendous local pride, the stunning Salt Lake City Public Library rises from its meticulously landscaped grounds in a crescent-shaped swirl of architectural awesomeness.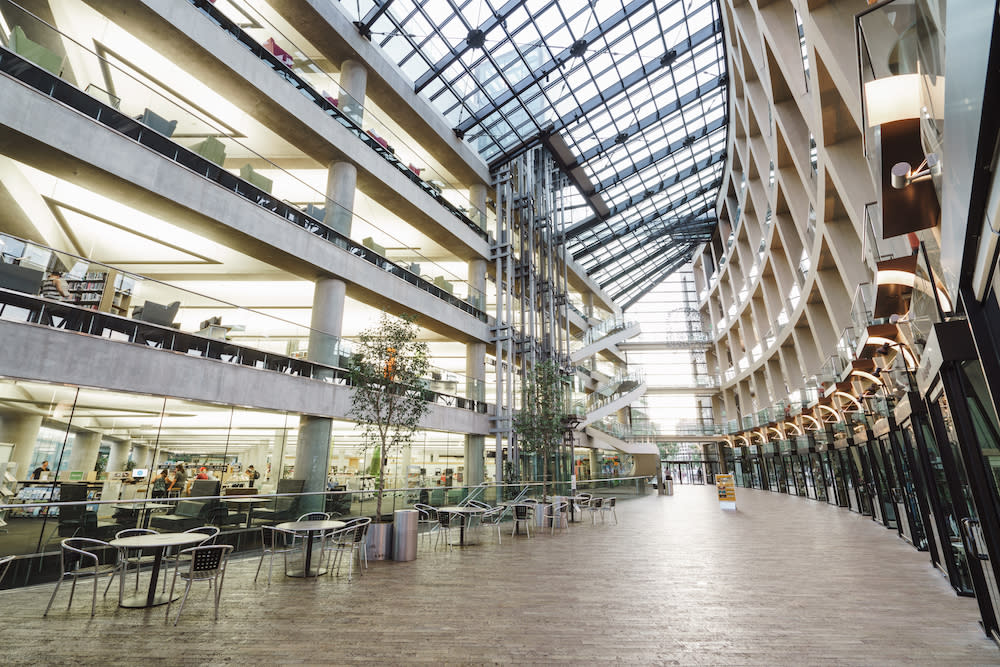 Naturally, the library houses a vast collection of books and media, but it's also a simply rad hangout. Floor-to-ceiling windows and an incredible rooftop deck offer some of the best views in town. And locally owned shops line the ground-floor atrium, giving library visitors interesting wares to admire, sip on, bite into, or take home.
2. Pig & A Jelly Jar
You ain't seen comfort food till now. This breakfast-all-day hotspot has all the quirk and charisma you'd expect in Central City, right down to the outdoor patio, which is fenced by interesting metal sculptures and oddball found objects.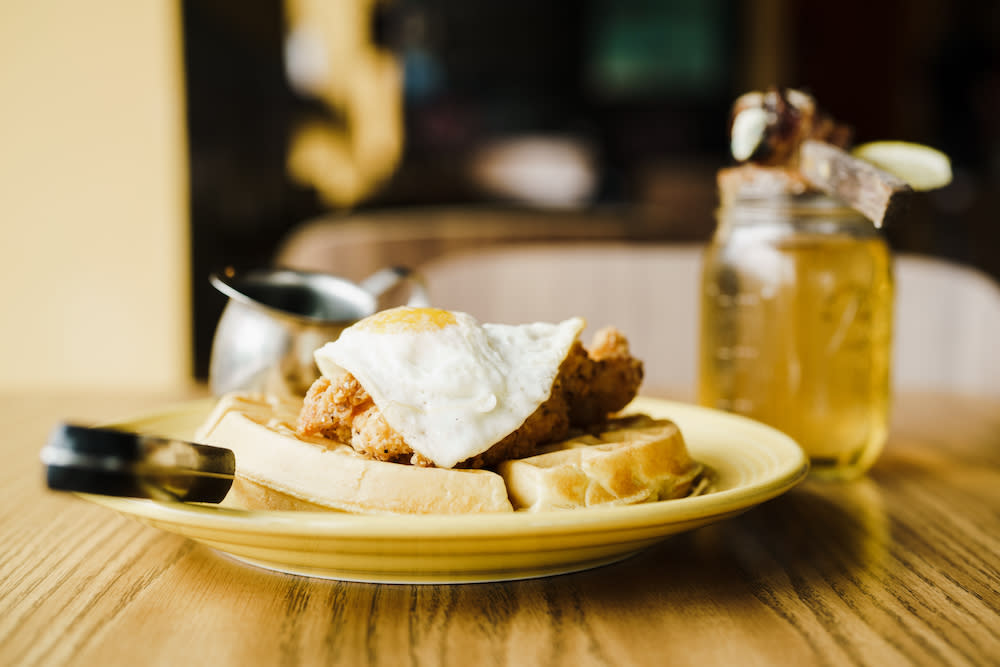 The chef and owner, a southern transplant, has designed a playful menu beloved by carnivores and vegetarians alike. (Their chicken and waffles are as good as they look, but the veggie burger is also a surprising smash-hit.) 
3. Manoli's
Keep coming back till you've made it through the whole menu. A relatively new fixture in the Central scene, Manoli's has taken center stage with its incredible Mediterranean small-plates menu and stunning yet unpretentious atmosphere.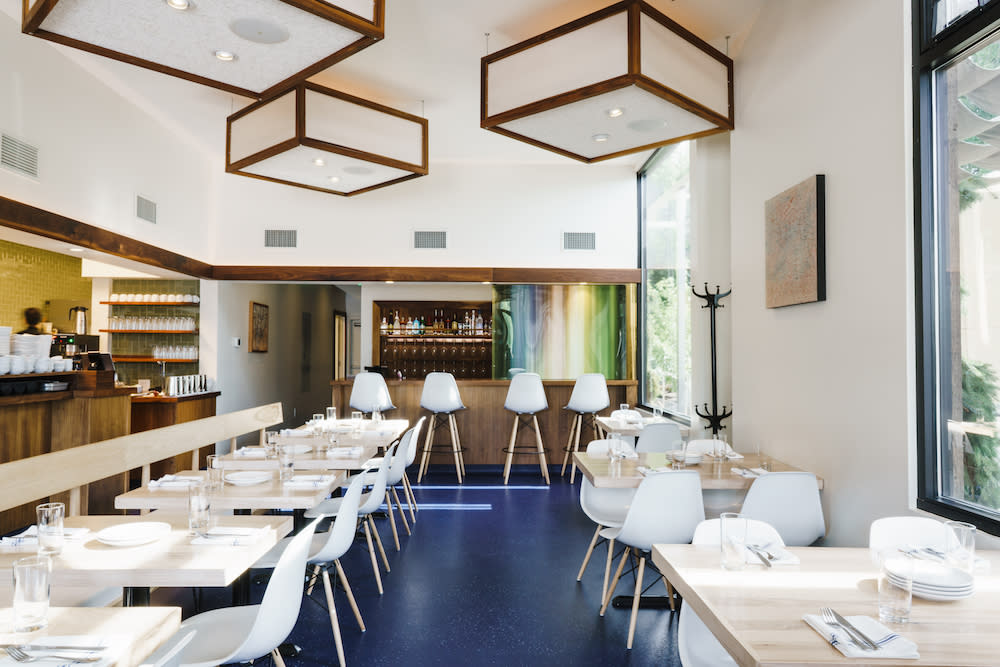 Plates are served Greek mezze-style, which means you'd better bring a group of friends to try—and share—an array of mind-blowing bites paired with just the right wines. 
4. Trolley Square
A city classic, where old vaulted ceilings meet trendy new boutiques. For decades in the early 1900s, streetcars whizzed around Salt Lake, and the barns of Trolley Square served as their headquarters.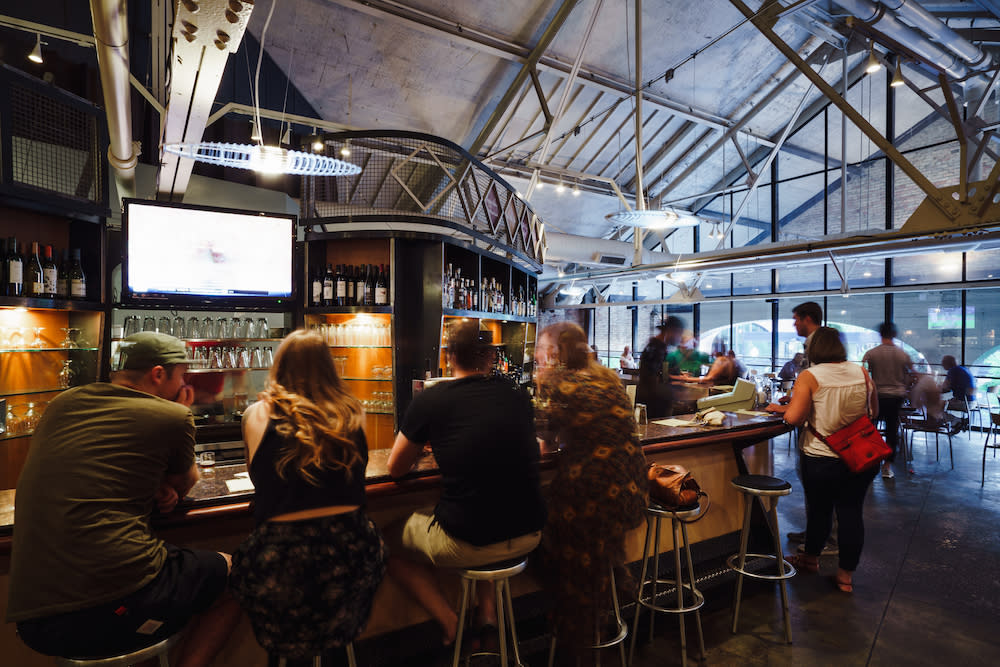 Eventually, long after the trolley-car era, this cluster of turn-of-the-century buildings still bustle and buzz with life. There are a few high-end chain stores inside—but there are also plenty of locally owned mainstays like Desert Edge Brewery, Weller Book Works, Tabula Rasa Social Stationers, and a slew of clothing boutiques.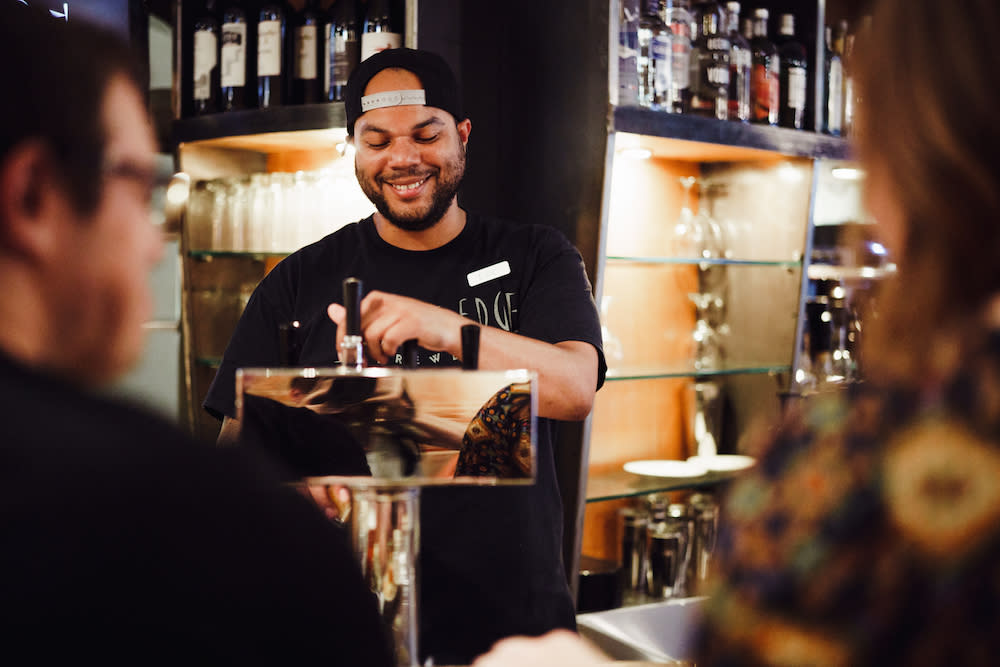 5. Passion Flour Patisserie
Blowing the minds of vegans and omnivores alike. You might think high-end French pastries and cakes can't be made vegan while also shattering your tastebuds' expectations. But step into Passion Flour, and you'll be stunned.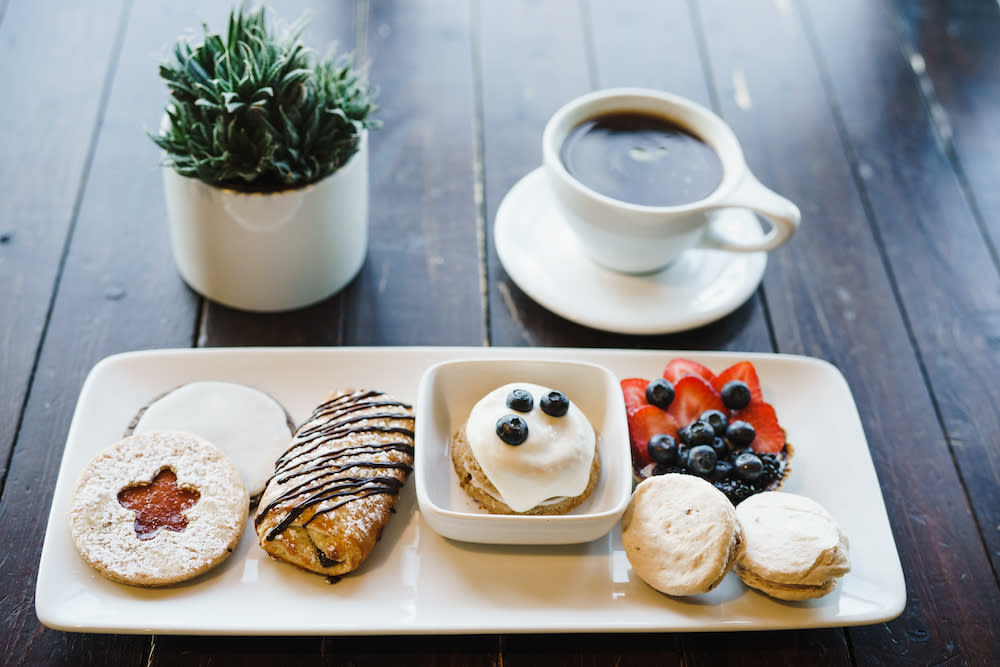 The owner/chef is prestigiously trained—and she has an incredible knack for nailing croissants, mousses, tartes, and Chantilly cakes, all with entirely plant-based ingredients. Curious? You should be.
6. Dick n' Dixie's
For a plain-old good time. This neighborhood bar is perfectly situated to either stay the evening, enjoy a drink before a show across the street at Urban Lounge, or have a nightcap after a delectable dinner at Rye. It's an un-fussy, bustling pub atmosphere with several TVs playing headliner sports and billiards in back.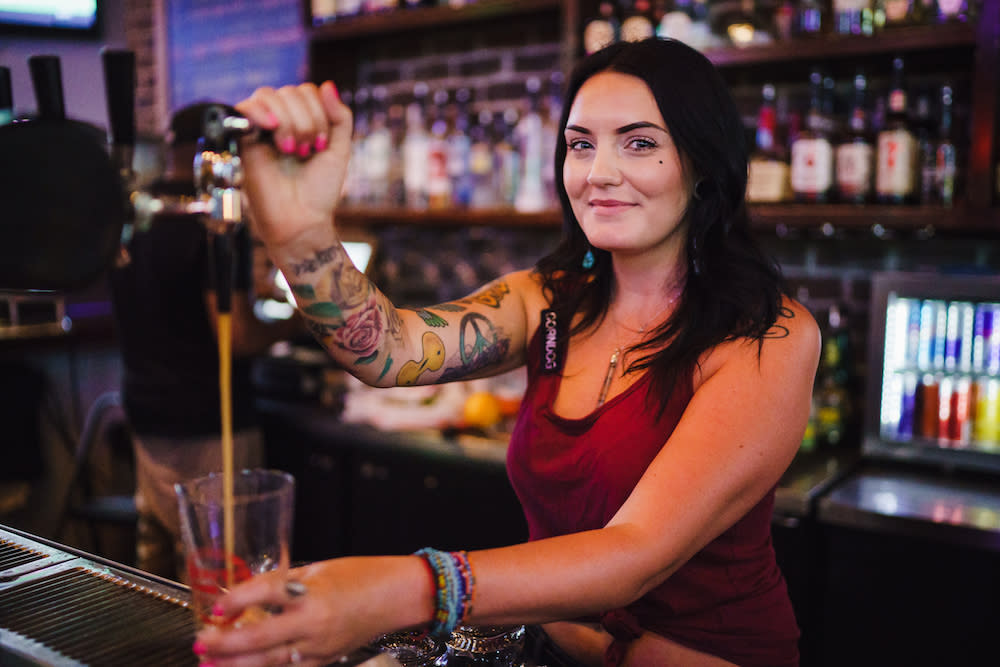 Words: Beth Lopez