Car-Free: Fun on the Trax Line
Whether you're in Salt Lake for business or pleasure, there's a good chance you don't have a car. There are plenty of walkable highlights downtown, and within most of Salt Lake's neighborhoods, but many of Salt Lake's main attractions are also just a hop, skip, and a jump (or, you know, a 10- to 15-minute walk) from a Trax station.
And if you live in Salt Lake, well, we all need to commit to do our part to improve air quality, whether we bike, carpool, ride public transit, or a try a combo platter of reduced-emission attempts. Helping out Mama Earth doesn't have to be a bummer; a 15-minute walk is part of the fun.
Here are some of the worthwhile places you can easily access from Trax:
Red Line: Daybreak, Murray, Downtown, University of Utah
Bones, bones, and more bones. The Natural History Museum of Utah hosts rotating world-class exhibitions and is an active research institution. It also has one of the best views of Salt Lake City. Take the Red Line to the Universtiy Medical Center Station, and the University Shuttle will take you to NHMU's front door.

If fine art is your scene, look no further than UMFA. Located just north of the South Campus Drive Station, the UMFA is only minutes away from a broad spectrum of drawings, paintings, and sculpture. If you show up on a Tuesday afternoon, you can downward dog among the exhibitions.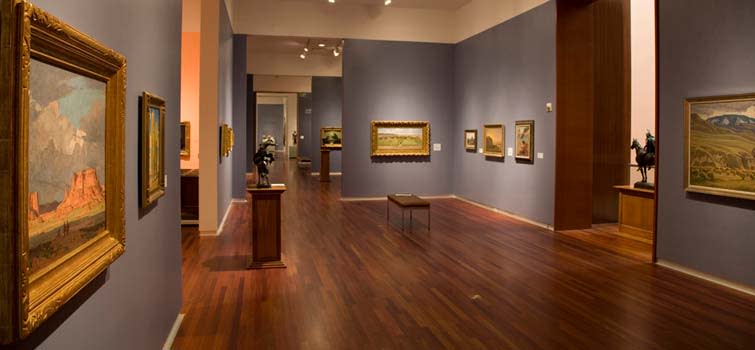 You may be cheering on the Utes football team to a victory, or catching the basketball, volleyball, or gymnastics teams killing it in the arena. Making it to Rice-Eccles is easy on Trax; hop off at the Stadium stop and enjoy some tailgating while UTA plays designated-driver.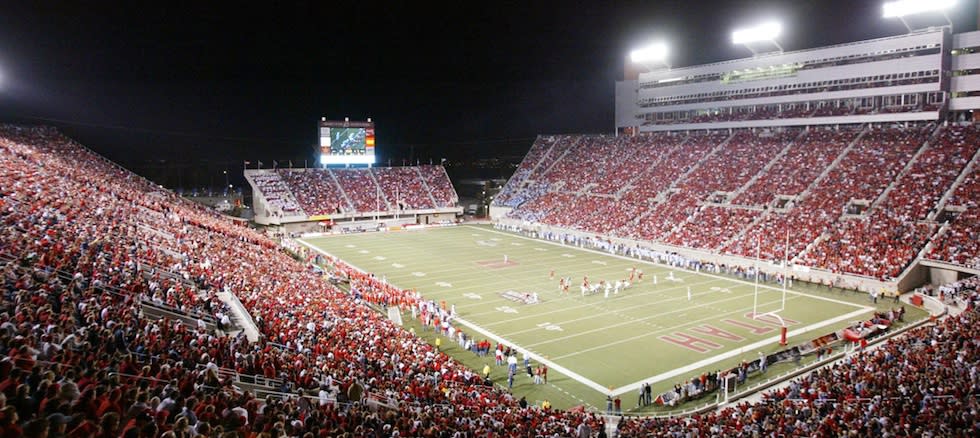 No matter the season, Red Butte is open and beautiful. Educational guides will teach you how to care for your garden while you admire theirs. Take the shuttle from the University Medical Center stop.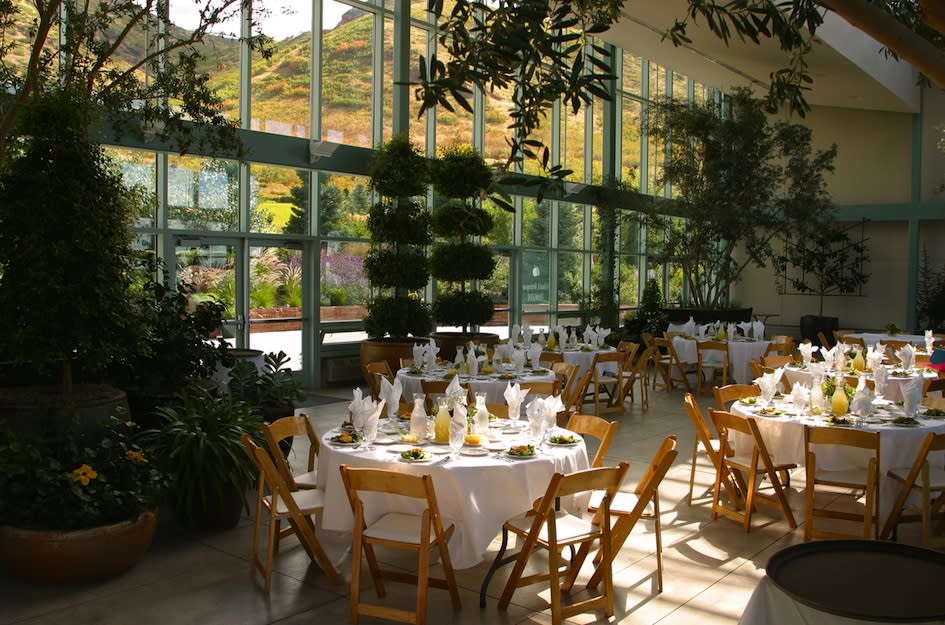 If you haven't spent time at the downtown library, you really haven't experienced Salt Lake City. The rooftop garden has one of the best views of downtown, the collection will provide you with hours of browsing material, and the people-watching is unparalleled. The Library Station on 400 South will drop you right next to all of the good stuff on Library Square (SLCPL, The Leonardo, Shops at Library Square, and the row of wonderful dining options across the street on 500 South).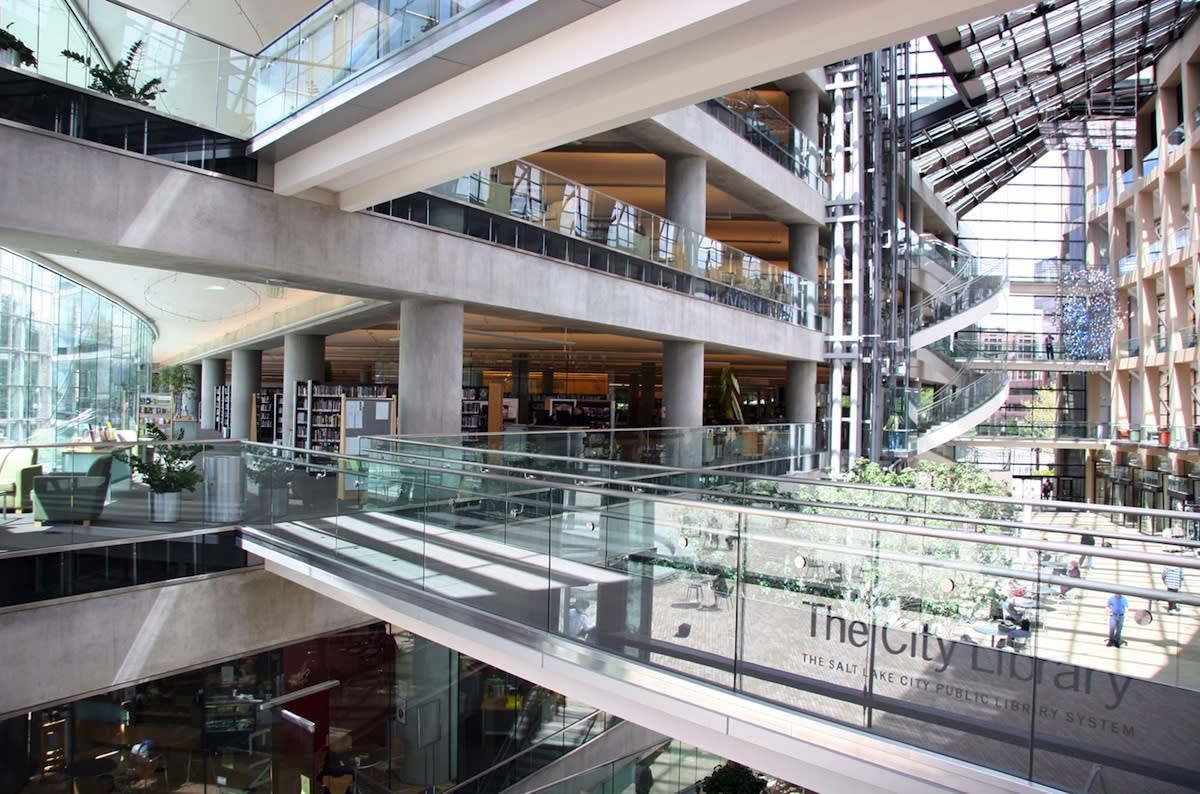 Located in the aforementioned Library Square, downtown's art-meets-science museum is a hands-on place where you can trick your kids into learning. Whatever works, man. Children of all ages will have a blast in this STEM-friendly museum, and in the evenings, adults can even grab libations at some of their quiz nights.
Salt Lake City's Main Library isn't just a place to check out books. Inside you'll find a coffee shop, a hair salon, a bookstore, a flower shop, an art gallery, a public radio station, a sandwich shop, and a community space. You can hang out in the library's "Urban Room" without ever stepping inside the library itself, and it's a great way to spend an afternoon.
Historic Gardner Village is the perfect place to take your mom and aunts for for a day of whatever it is you do when you all get together. You'll know we're right, because it's full of everyone else with their moms and aunts. In October, the Witchfest is straight up insanity, in the fun way that you want to be too cool for, but no one actually is. The Historic Gardner Village stop is but steps away from this excitement.
The Viridian Center is West Jordan's answer to downtown's Main Library. It's a gorgeous, Leed certified event center that also holds the West Jordan branch of the Salt Lake County library. They regularly hold large events worth checking out. There's a Trax station at West Jordan City Center that is practically at the Viridian Center front door.
Blue Line: Draper, Murray, Downtown
The South Towne Exposition Center almost always has something going on. If you're coming by Trax, you can rest easy, knowing that you are only a few blocks away (a big parking lot away, really) from your destination. Whether you're into the Home and Garden Show or the huge Christmas Tree Expo, getting there will be no problem; unload your crew at the Sandy Expo Station.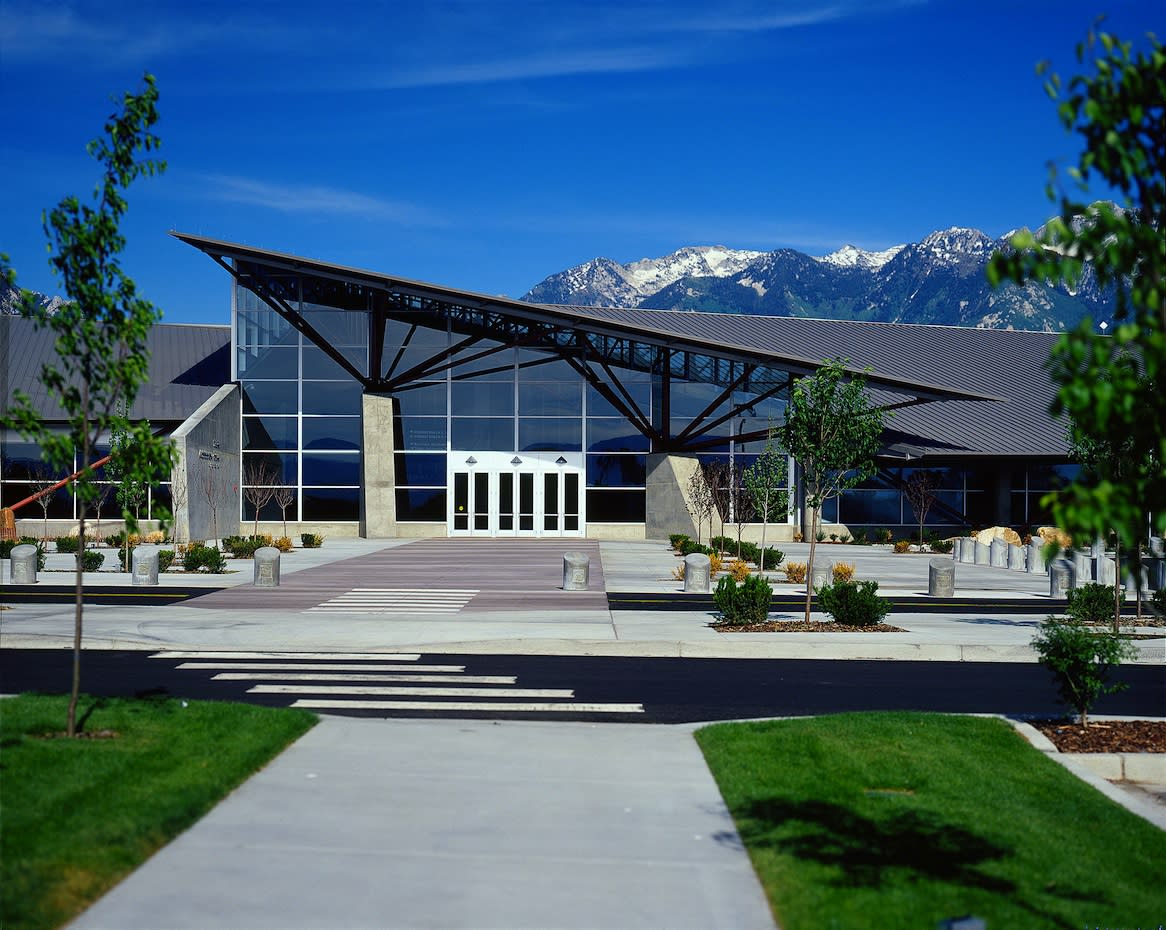 If you haven't had a chance to watch Real Salt Lake in action, taking Trax will make it easy. If you don't mind things getting a little rough, we recommend sitting in the Supporter's Section in the south end of the stadium. It's dancing, drums, smoke bombs, confetti...and probably some swearing. Hop off at the Sandy Expo Station stop.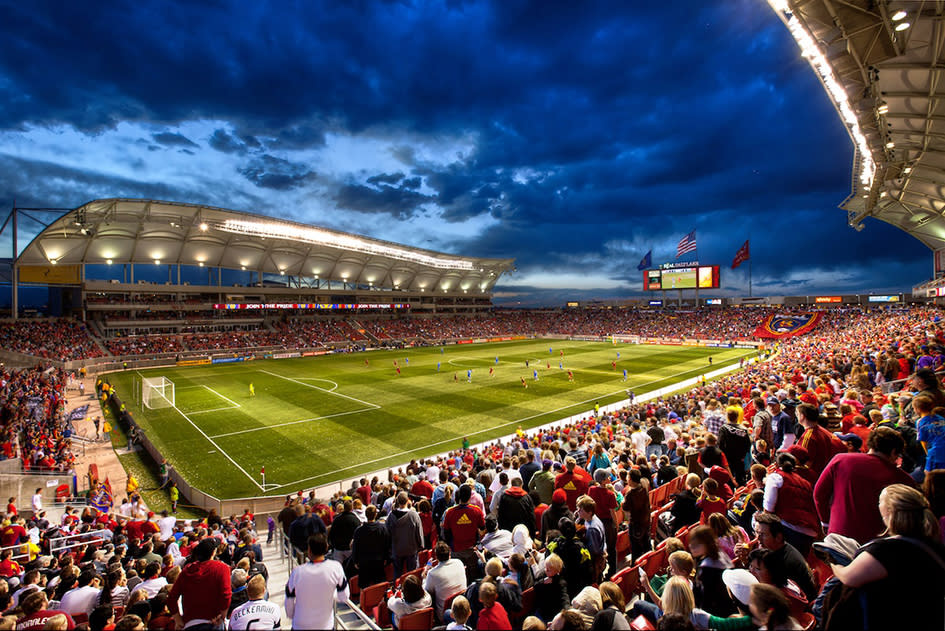 Fashion Place is one of Salt Lake's high-brow shopping centers. You'll find Nordstrom, Dillard's, lululemon, The Lego Store, Madewell, Sephora, and Crate & Barrel here. And unlike the downtown City Creek Center, it's open on Sundays. The Fashion Place West Station stop is right on 6400 South.
The Gallivan Center brings Salt Lake City together. It's regularly host to downtown parties and festivals, which makes it extra-helpful to be able to hop on Trax to get here. During the warmer months, on Thursdays you can always catch Food Trucks for lunch, and as it cools down, come down for ice-skating in the winter. The Gallivan Center stop is, logically, right in front of the Gallivan Center, so you can't miss it.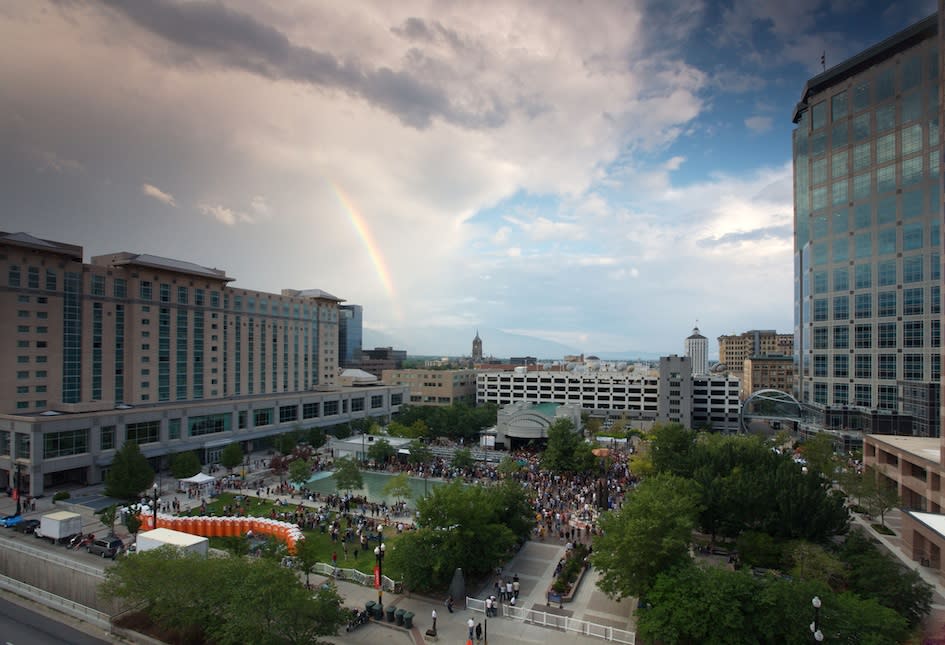 Say what you will about the tenets of the Mormon Church, these people know how to build a mall. With a roof that opens on pretty days, a creek running through, and an Apple store, the only thing missing is Sunday operating hours, save a few restaurants. The Temple Square Station will get you the closest, but it's nice to get off at the City Center stop and walk north on Main Street to see some of downtown's other great shops and restaurants.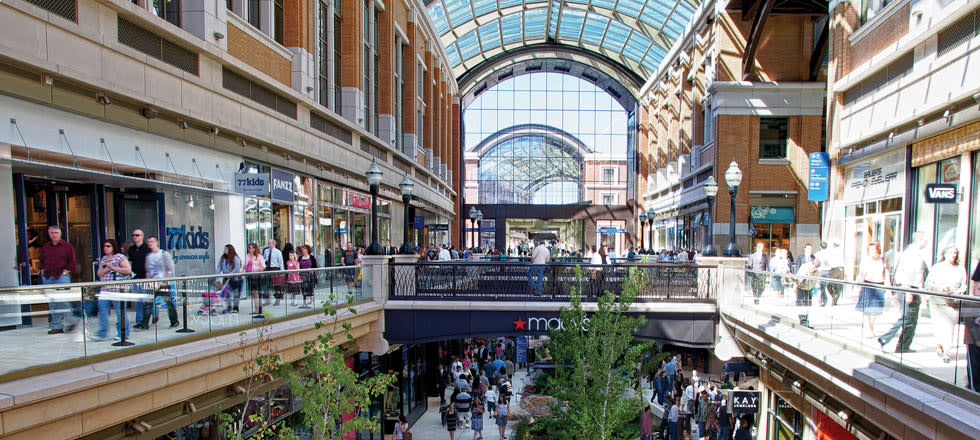 The Salty City's most celebrated tourist destination is easily accessed by the Trax Blue Line, seven days a week, making it easy for you to catch a performance at the Tabernacle, wander the grounds, or take selfies with the animatronic statues in the exhibits, though that might just be other people we know. You'll get off at the Temple Square Station, and be in the action immediately.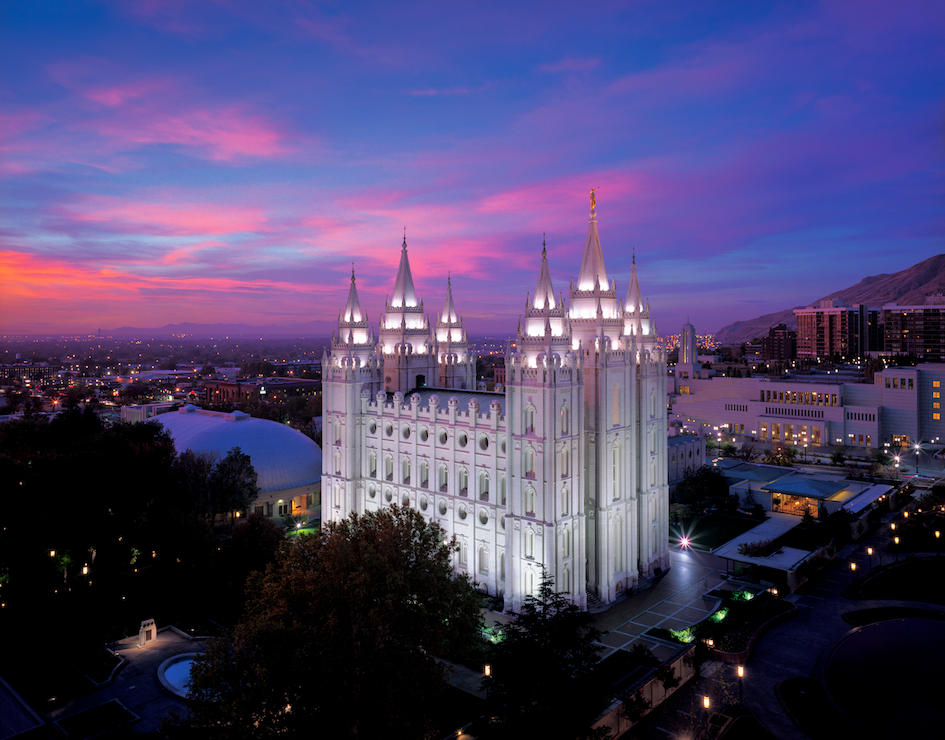 Riding Trax you'll very often see people listening to their own symphonies. If you're lucky, you'll see a few conducting their own, too. When you're ready for the real thing, pick up tickets to the Utah Symphony Orchestra at Abravanel Hall and catch the masters at work. The Temple Square Station will be your closest stop.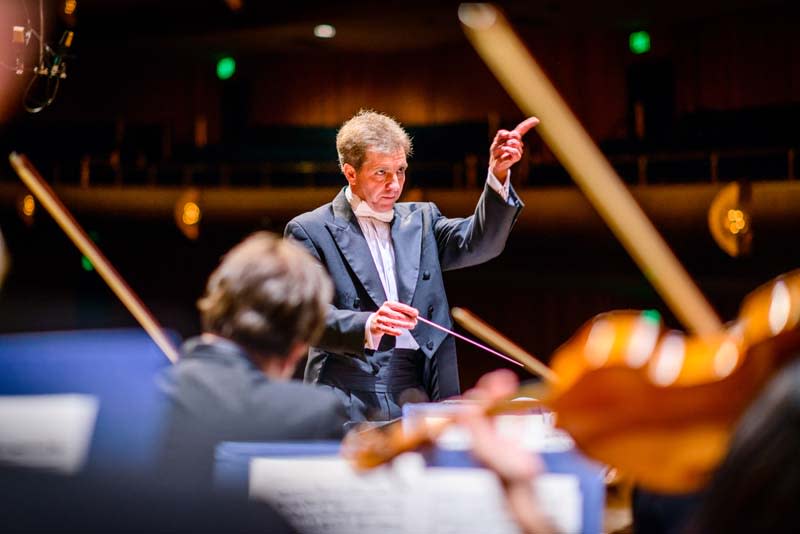 Downtown Salt Lake City is a haven for Utahns looking to find access to world-class art. Those with a compulsion for the contemporary will be welcomed into this unique gallery space. You can get closest if you get off at the Temple Square Station.
Taking Trax downtown makes it easy to catch a Jazz game or a big arena show. Beats fighting traffic on your way home, right? No one wants to battle a crazed Taylor Swift fan for the next exit from a parking lot. It's all yours, sister. Get off/on at the Arena Station.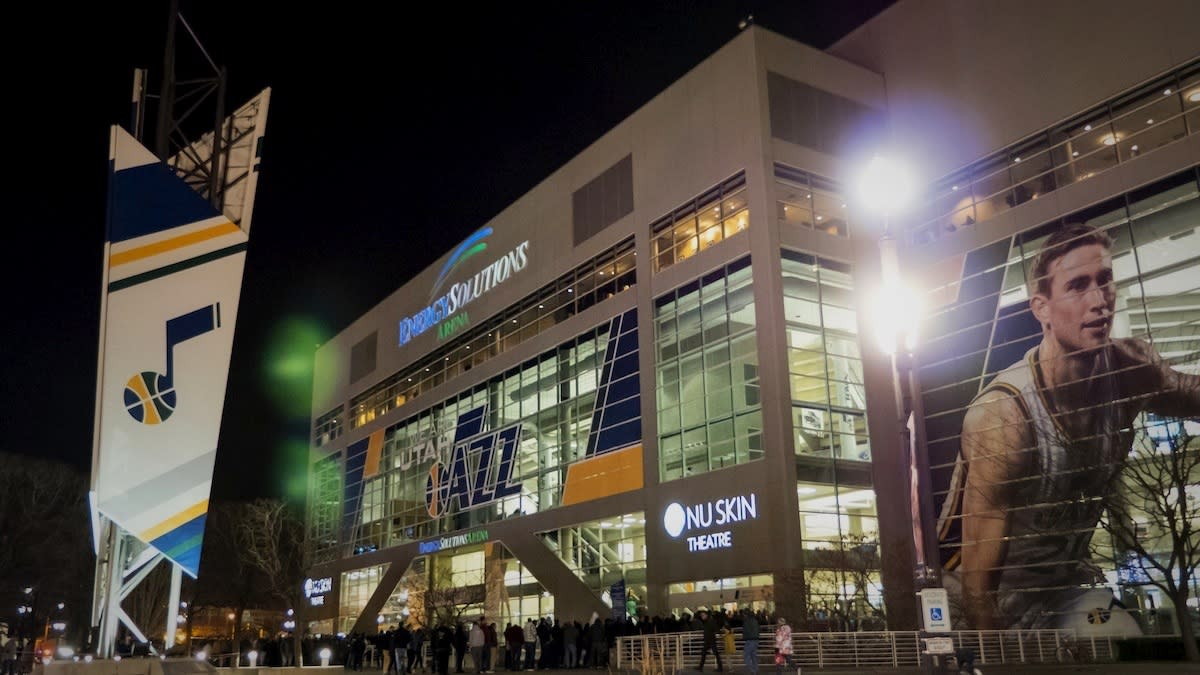 Green Line: West Valley City, Ballpark, Downtown, Airport
Home to the Utah Grizzlies hockey team, the Maverik Center also hosts a number of concerts. While we're partial to the outdoor screams of soccer hooligans, there is an undeniable charm to the bloodlust of hockey fans, and should you accidentally find yourself in a scuffle, it's a quick exit to the Decker Lake Trax Station, across the street.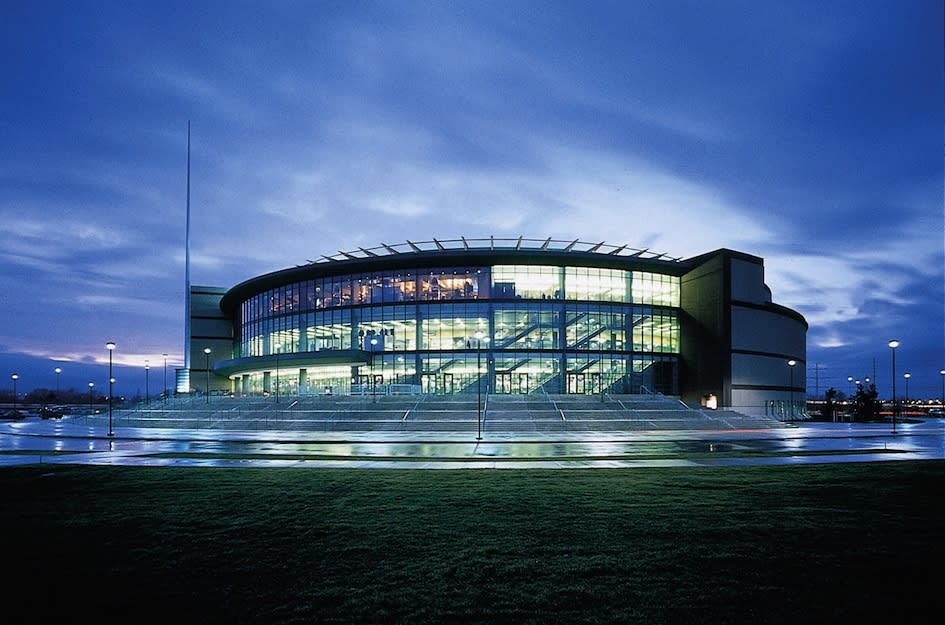 If you have not seen Hale Center Theater's A Christmas Carol, you best come correct. An annual favorite, it never disappoints, but it's really the tip of the iceberg in terms of the theater's offerings. Each season provides a broad spectrum of theater classics that everyone in the family will enjoy. The Decker Lake Trax Station will get you there in a quick walk.
You might be surprised by the big name comedians that come through this club in West Valley City. Familiar faces from Comedy Central and late night talk shows frequent the joint, but it's also a great place to hear up-and-comers as well as local funny folks. You might want to give stand up a try yourself at their open mic nights, or see others brave the crowds. The Decker Lake Station will have you there in a five-minute walk.
Catch local minor league legends the Salt Lake Bees take on rival teams all summer long. Kick back with a dog and a brew, and pull your brim down low as you hope for a home run or two. There's literally a Ballpark Trax stop. That's the one you're after.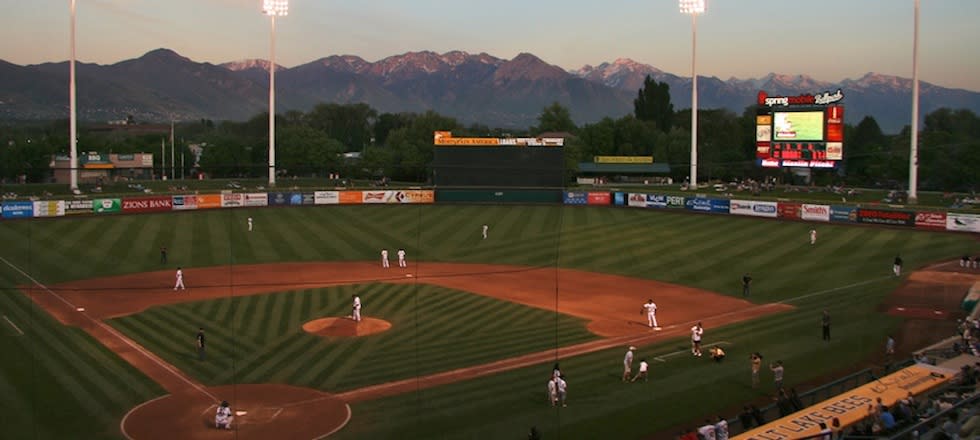 If you want one of the most decadent Sunday brunches in the state (worth the price of admission for the hot chocolate bar alone), taking Trax is a wise move. It will give you a reason to walk off some of the calories. If you don't brunch, the spa is one of the poshest around, and if that's not your speed, hanging in the Gibson Girl Lounge will transport you back to a different era. Take the Court House Station stop at 450 South Main Street, and you have just a block to walk.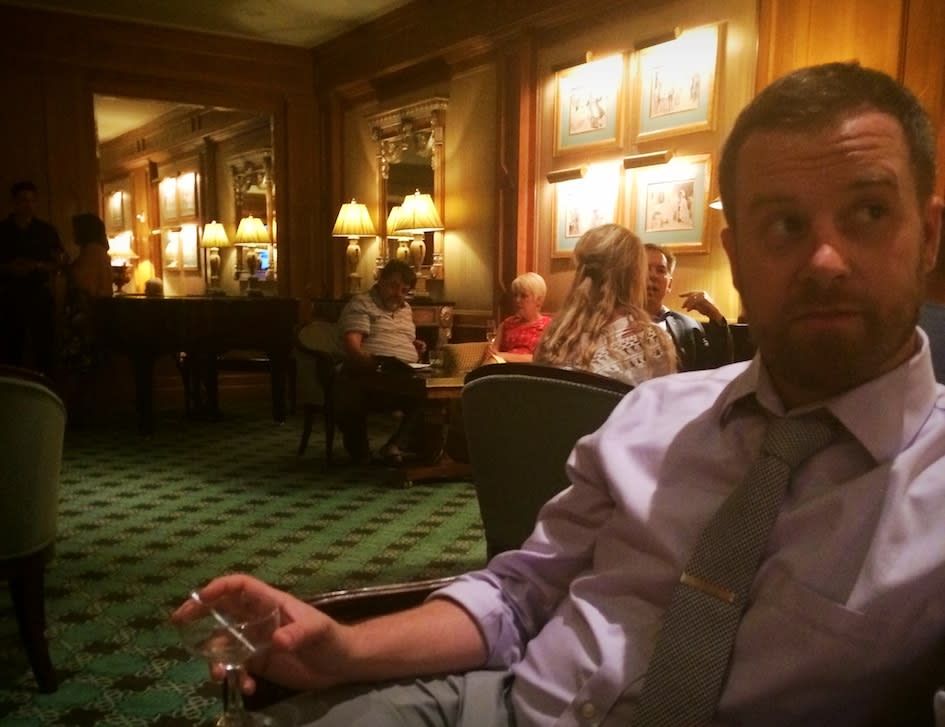 Home to Discovery Gateway Children's Museum and Clark Planetarium, this mall is more than just a place to pick up a new pair of shoes or grab a bite to eat, though it has that as well. It also houses downtown's mainstream movie theater, so if you're looking to catch a blockbuster, hopping on the Blue Line makes catching a flick super easy. Get off at Salt Lake Central Station, and you're just a couple of blocks away.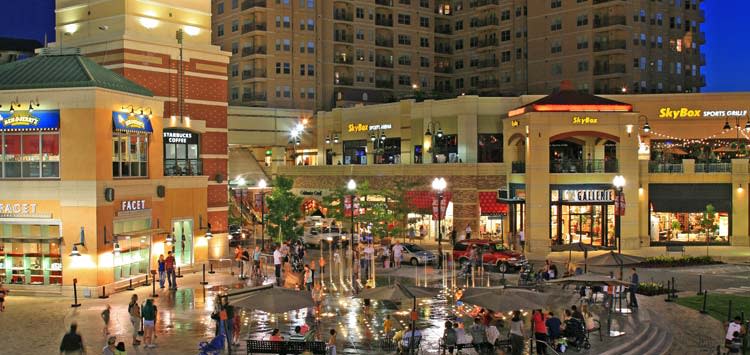 Salt Lake's premiere Mexican eatery is right on the Blue Line. In fact, the restaurant is so popular there's a Trax stop just steps away; the Jackson/Euclid stop on 800 West North Temple will have you eating mole in minutes. If you don't mind a bit more of a walk (about five minutes), you can hit the overflow location, Red Iguana 2, at 866 S Temple, for the same great food in a slightly different atmosphere.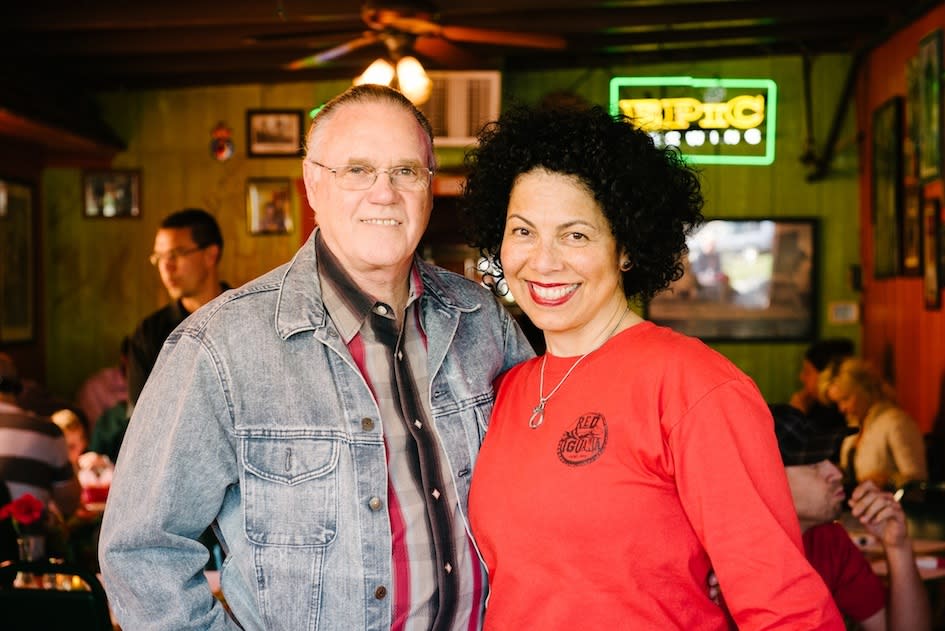 You can catch everything from Utah's State Fair to animal adoptions, antique shows, maker fairs, and concerts at the state fairpark. Do yourself a favor when the state fair comes around and revel in its glory. One should annually eat some sort of fried thing that should not be fried and not feel too much guilt. You'll find a Trax stop right across the street.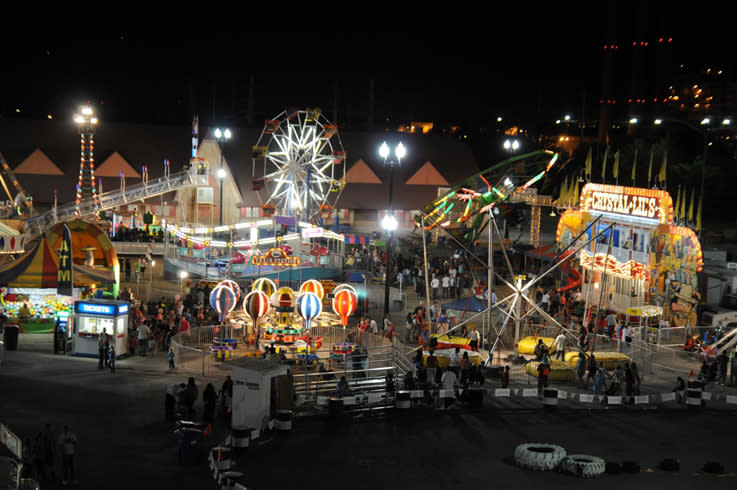 S-Line Streetcar
This new addition to UTA's transit offerings runs East-West on 2100 South to Fairmont (1040 East). It hooks up with the Trax line at Central Point (2100 South) connecting Sugar House to the broader transit community.
 
A big old pond, plenty of space to run around, and pups galore. What's not to love? Hop off at the Fairmont stop and you're a brief walk to a day of respite.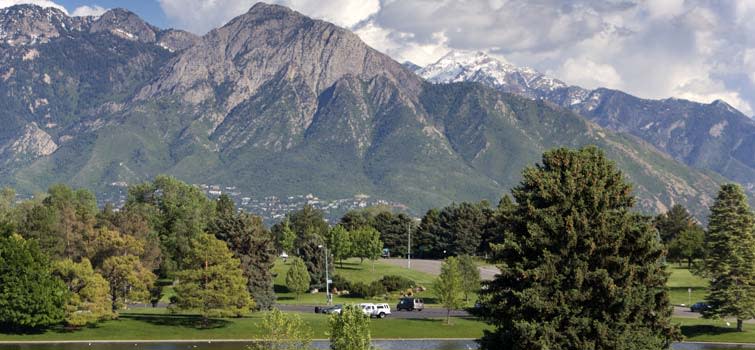 Connecting the college to downtown was a big step in terms of transit, but, it also connected transit to the college, which regularly hosts lectures, plays, and musical events for free or a small fee. Westminster's campus is also a beautiful place to wander around, assuming you don't look creepy among a rash of college freshman.
Haul out the clubs and hit the links. The S-Line can get you quickly on to this public course. 
If you're training for your next triathlon, hop on the S-Line to get laps in at the Fairmont Aquatics Center. This Salt Lake County pool has lap swimming seven days a week. It's more than just a pool, despite the name; there are other fitness areas on-site as well, and classes for kids and adults.
If rushing from train to train has you looking a little harried, trot over to Got Beauty for a little makeover. You can either pick up products to take care of your own beauty needs, or hit the salon to have their experts fix you up just right. It's just off of the Sugarmont stop.
One of Salt Lake City Public Library's oldest buildings (it opened in 1928), this branch library gives you that old-time "library," feel that can be so hard to find. If you're lucky, you might even get a librarian to shush you. There's an outside patio for enjoying a coffee, and inside are a number of places to wander and get lost among the stacks. Get your read on, Fairmont stop style.
Need-to-Knows:
Trax tickets are $5.00 round-trip or $6.75 for a full-day pass. Salt Lake City residents can buy Hive passes for $42.00/month, which provide unlimited access to bus/Trax/S-Line transportation. There's also a $2.50 Trax line to the airport, so when the fun in done in Salt Lake, you can ride the train into the sunset and back toward home, hassle-free.
Trax service ends around midnight, depending on location. Check schedules for accuracy.
Trax runs seven days a week, but Sunday service is less frequent.