Capitol Theatre
The Grande Dame of Utah's performing arts venues.
Thursday October 27, 2016
Capitol Theatre is one place where nearly every Salt Lake citizen has been. Ask what memories they have of this turn-of-the-century theatre that's been a prize beauty of the city for generations, and any Salt Laker will pause and smile fondly. Maybe they attended the The Nutcracker as a breathless child, or maybe they saw their first opera there, or savored an incredible concert under its glimmering chandeliers.

Theatre has always been a big thing in Utah, from the first day the pioneer settlers arrived. (After constructing basic shelters and stables, the next-up plan was to build playhouses and amusement halls for dances, shows, and concerts.)
In fact, Utah remains the nation's leader in the number of citizens who attend performing arts shows. And the culture that created venues like the beloved old Capitol Theatre remains strong and nurtures an ongoing arts scene that lights up the expansive desert valley.
From vaudeville to ballet, a longstanding Grande Dame of Utah arts. The streets of downtown Salt Lake are lined with a mix of modern glass-and-steel buildings side by side with nineteenth-century mansions and offices. But amid the proper stonework and steel, the Capitol Theatre's colorful Italian Renaissance-style façade and light-up sign stand out as a festive, dramatic ornament on the cityscape.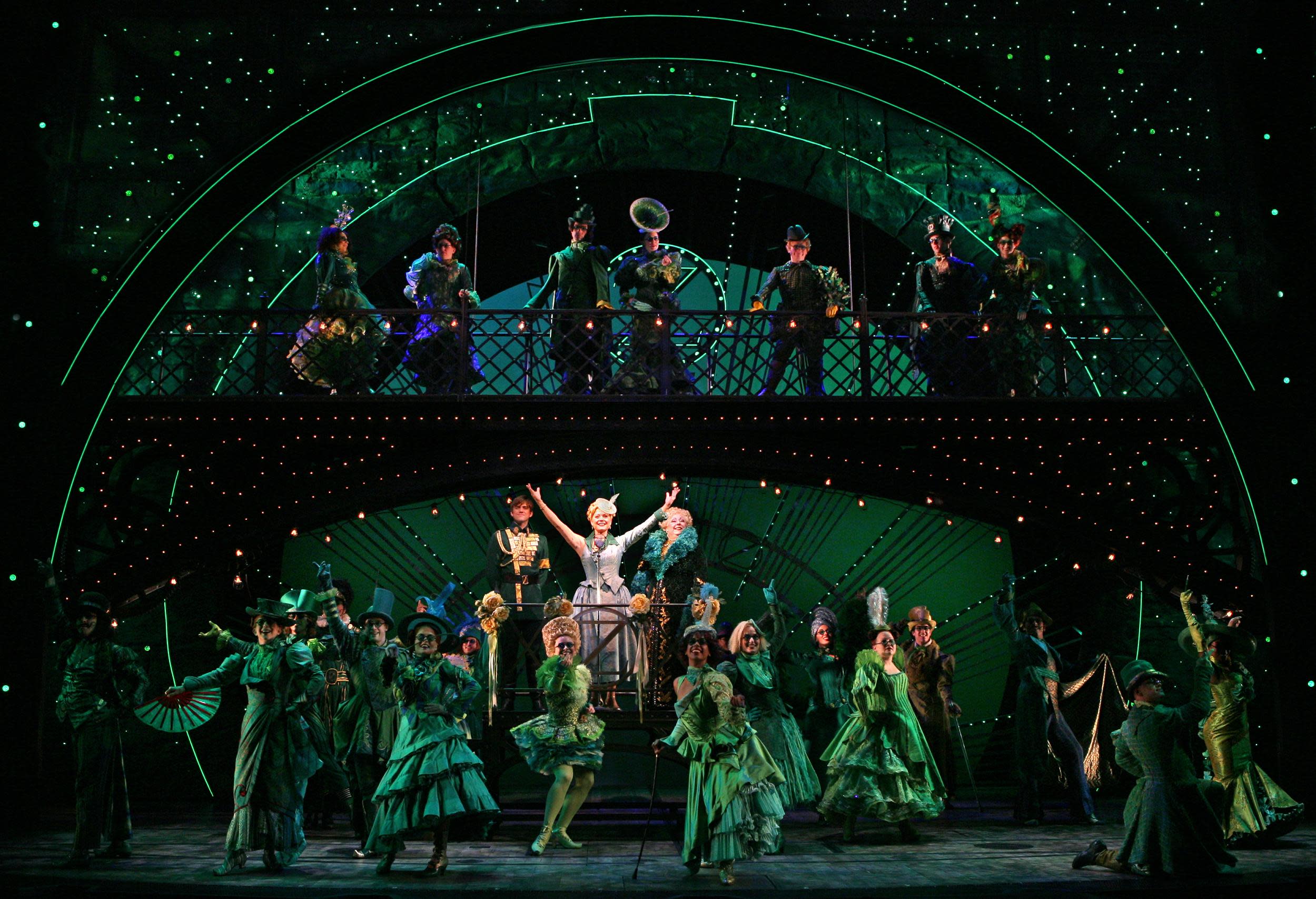 It was a prize of the city, too, when it was first constructed in 1913, when a big budget went to build the theatre with an elegant, over-the-top interior high-tech touches (for the time) like lighting, ventilation, and water sprays in case of fire. It made the theatre one of the finest in America at the time—and, obviously, a pride of Salt Lake citizens.
For those first decades it was home to vaudeville performances, silent films, and finally in 1927 the first "talkie" films. It's undergone a few facelifts and renovations over the decades, restoring the building to stay true to its original brilliance while adapting for technological advances in acoustics and lighting.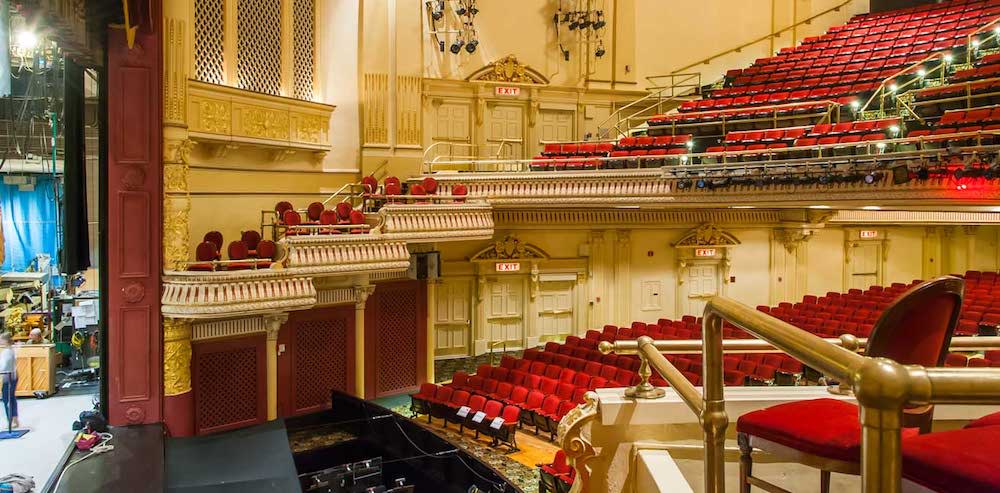 Never a dull moment on stage. A number of exceptional companies make the Capitol Theatre their home, including Ballet West, Utah Opera, Children's Dance Theatre, Ririe-Woodbury Dance Company, and Broadway Across America.
The theater's opulent lobby, crushed velvet seats, and ornately embellished ceilings intensify a sense of splendor and reverence for the performances seen there. Any evening within Capitol's walls feels like a ritzy night out, a chance to remember how very special and complex these live performances are.
Whether schoolkids are taking in their first Sleeping Beauty ballet or adults are relishing a splendid evening of Madame Butterfly, the space is dripping with the history of multiple generations of arts enthusiasts. And it's hard to forget that history when inside the theater.
For the upcoming season, a lively calendar has the theater set to host a flavorful array of shows ranging from traditional ballet to modern dance, a jazz trio, beloved opera, and standup comedy. Each performing company offers individual tickets, season tickets, and hand-picked ticket packages.
Don't go hungry… The theater's location in the center of downtown buzz makes it easy to grab a bite before a performance. The Vault is an elegant cocktail and small-plates bar inside the Hotel Monaco across the street—it's named in tribute to the building's early days as a bank.
You'll also find exceptional tapas and cocktails at Eva's around the corner, or snag an Asian noodle dish at the elegant Pleiku half a block up. Martine, one block north, is a mainstay of fine dining in the city center, serving Mediterranean-inspired plates in a glamorous Art Deco-infused atmosphere.
… And don't hurry home. Relish the evening's performance over a nightcap (or two—if you're like us, you'll need to try just one more from the Eva's menu). Then, settle in and enjoy the city lights from your hotel window at the artsy, eccentric Hotel Monaco or the posh Marriott at City Center. Both offer impeccable service and easy walkable access to downtown nightlife—as well as the perfect places for a lazy brunch the next morning.