Better Than Ever: Salt Lake's Urban Flea Market
The list of things that make Salt Lake such a cool place to live and visit just keeps growing and growing! One of these gems is now in its 5th year of existence, but might have escaped widespread notice because it only takes place once monthly during the warm-weather months. I'm talking about the Urban Flea Market, and if you haven't been yet, you'll get your chance on Sunday, June 14th!
The Urban Flea Market is the brainchild of local radio personality Kate Wheadon, who, in partnership with Michael Sanders (proprietor of Now & Again Vintage), has created an amazing cultural addition right here in the 801.
Kate first hatched the idea when she returned to Utah after living many years in L.A. and San Francisco. When she arrived back home, she noticed we were missing the weekend flea markets she'd come to know and love in Santa Monica, the Rose Bowl, Hollywood High, SFO, etc. In short, she saw the big need and went about filling it.
In Kate's own words, she loves to organize and promote events, and she's made a career of it; she was a Marketing Executive for Universal Music for many years while based in California. When she ran into kindred spirit Sanders, the idea jelled and the Urban Flea Market was born.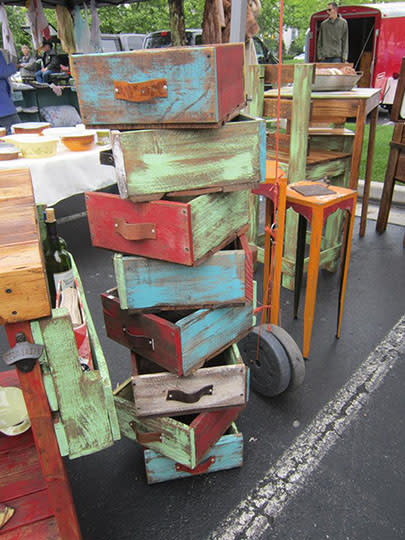 Kate and Michael intentionally created the Urban Flea Market to be held downtown on one Sunday per month from May through October. In its first year, there were about 40 vendors. These days, the number has climbed to the 80s, and sometimes it gets even larger. There's a waiting list of vendors wanting to get in and, unusual for this type of event, vendors are not subject to a juried entry, thus creating an eclectic and genuine variety of items every month.
The genius of holding the Market only once a month, rain or shine, is that it ensures the public's appetite is whetted and encourages junk junkies to attend whatever the weather. It also allows vendors to gather new cool product and makes every month's finds akin to hunting for new treasure. You won't find the same old same old here. In fact, you never know what you might find!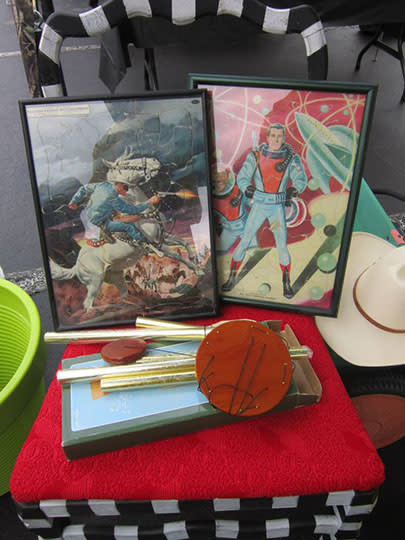 "We do the Urban Flea Market because we love it, not for the money!" says Kate. And certainly, her passion shows in this well-managed, diverse event. Check it out!

THE FACTS:
When: The next Urban Flea Market is on Sunday June 14, 2015. The remaining dates this year are June 14, July 12, Aug. 9, Sept. 13 and Oct. 11.
Where: 600 S. Main Street, between Main and West Temple
Website: www.fleamarketslc.com
Facebook: Urban Flea Market in Downtown Salt Lake City