There's a hot coffee culture going on in Salt Lake. This high desert city has grown into the kind of town where locally grown beans are sold and baristas teach customers how to drink a cup of joe properly (without loads of cream and sugar). Current coffee pioneers seem to prefer small batch direct roasts, serving them up anywhere from unassuming warehouses to the chic vibes of downtown's Central Ninth neighborhood.
Coffee roasting isn't new to Utah—some roasters have been at it for decades. Others are springing into the growing scene, creating a space aficionados will love. Joe Evans founded Nobrow coffee, which later rebranded to Blue Copper after Joe Evans parted with the company, and it's a perfect place to get your caffeine fix.
You'll be pleasantly surprised when you experience the Beehive State's enthusiastic coffee culture. These local shops aren't just an extension of some big franchise. They're unique creations that represent the nuances of Salt Lake and a semi-culture of their own. So if you're craving something beyond a basic pumpkin spice latte, we're gonna give you a lot to choose from.
Alchemy Coffee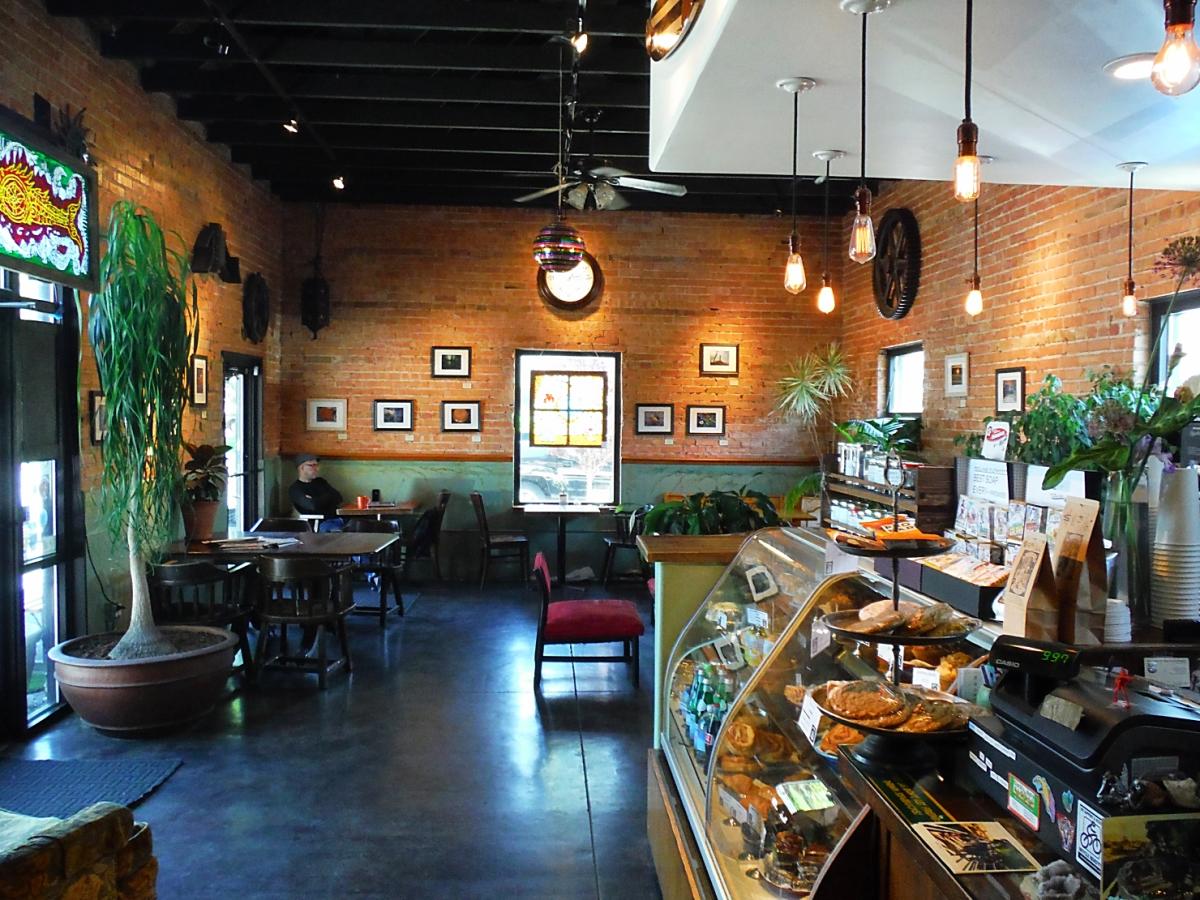 Coffee shop hopping is another one of the best things to do in Salt Lake. In tradition true to alchemists, this shop turns whatever they touch into gold. Really though. You'll be convinced of their magic once you take your first sip of this liquid goodness. Like many of the local coffee shops, the atmosphere appears simple and laid back. Look just a little closer though and you'll find a little bit of a hard rock vibe too. Skulls and an affinity for the Grateful Dead grace the walls.
Along with the great coffee, customers also rave about the food. So grab your favorite type of Java and then take a look at the menu. We highly recommend ordering a fresh slice of quiche. Alchemy Coffee has two locations. The first (and original shop) is tucked away in a quaint neighborhood south of downtown. The second shares a building with a local restaurant on Capitol Hill.
Blue Copper Coffee Room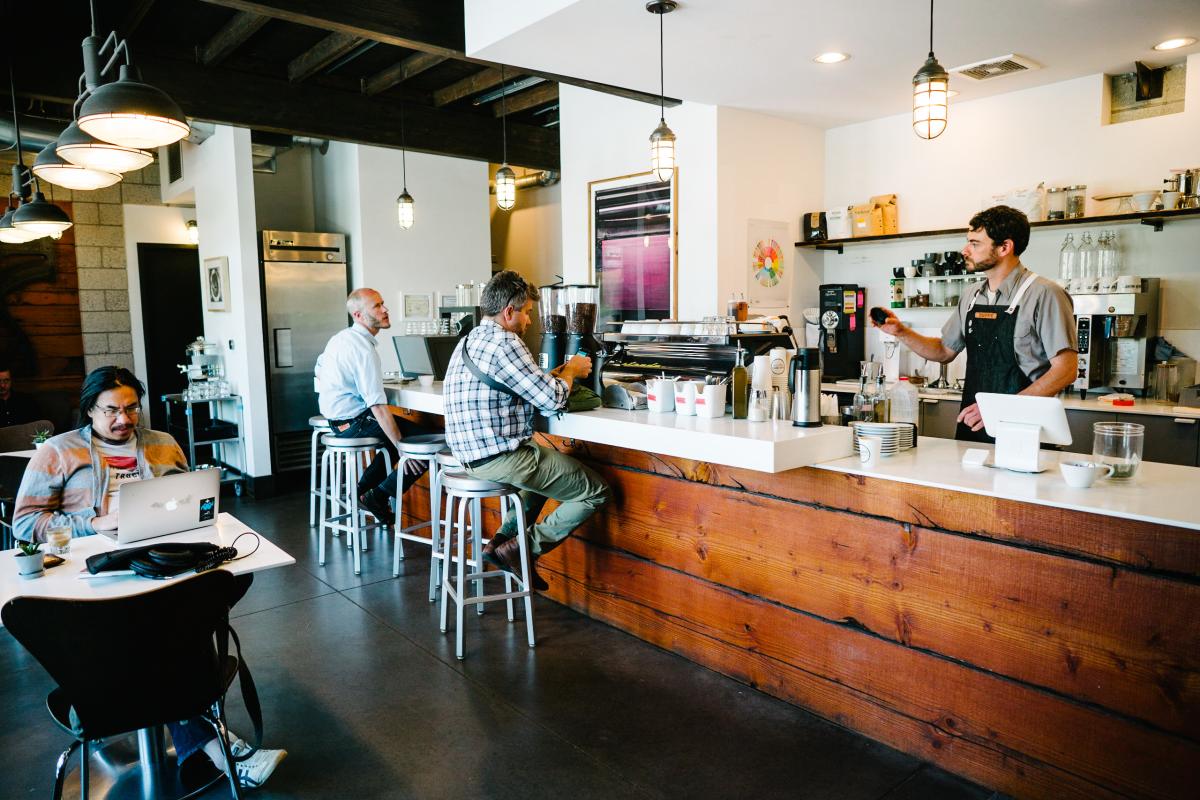 This is the up-and-coming place to be. Blue Copper Coffee Room offers a prime place for people watching, gathering, and getting your caffeine fix in the Central 9th District. Previously known as Nobrow Coffee, they revamped their image and branding just a few years back. While customers can still expect the same friendly service, the shop now focuses more on small-batch roasted beans and sports a reimagined style.
The interior is light and airy. A clean, neutral color palette meets industrial lines and a cozy, rustic warmth. Along with serving up their own roasts, they also brew beans from other high-quality roasters, promoting a strong sense of local community.
Caffe d' Bolla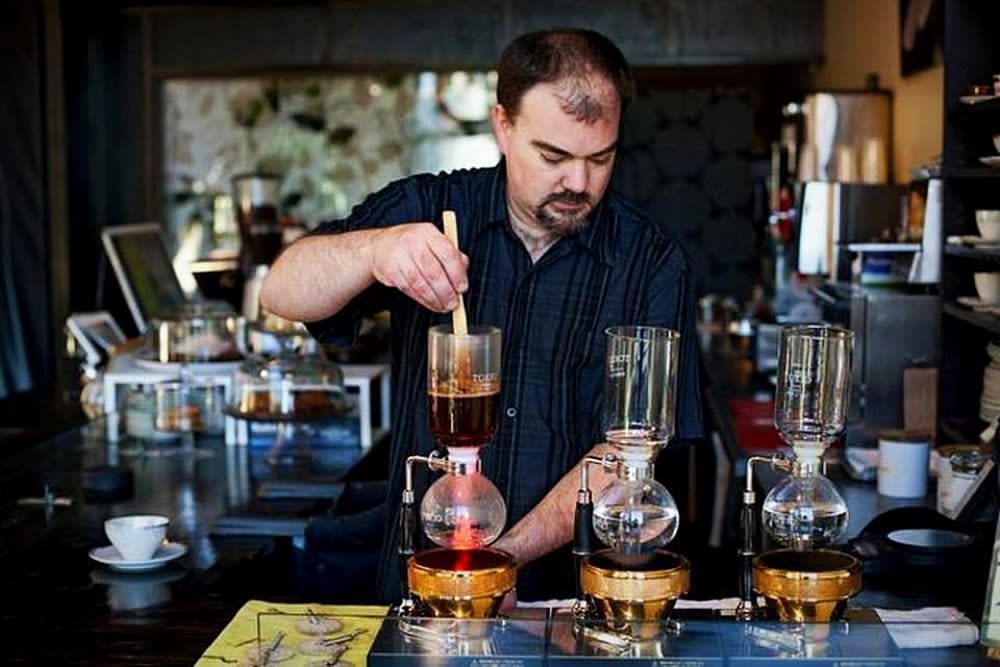 Everyone at Caffe d' Bolla is passionate about their craft - and it shows. The baristas take special care when they roast their beans, using only single origin coffees from what they term micro-regions, estates, and small farms. For their equipment of choice, they opt for a siphon coffee maker, using boiling water and a vacuum suction to extract flavor from the grinds.
 This process is equal parts experiment and magic. The result is a delicious cup of coffee with a strong, aromatic flavor. If you're not in the mood for java, no worries. They also offer refreshing bubble tea with flavors like black cherry, coconut, and grapefruit. 
Jack Mormon Coffee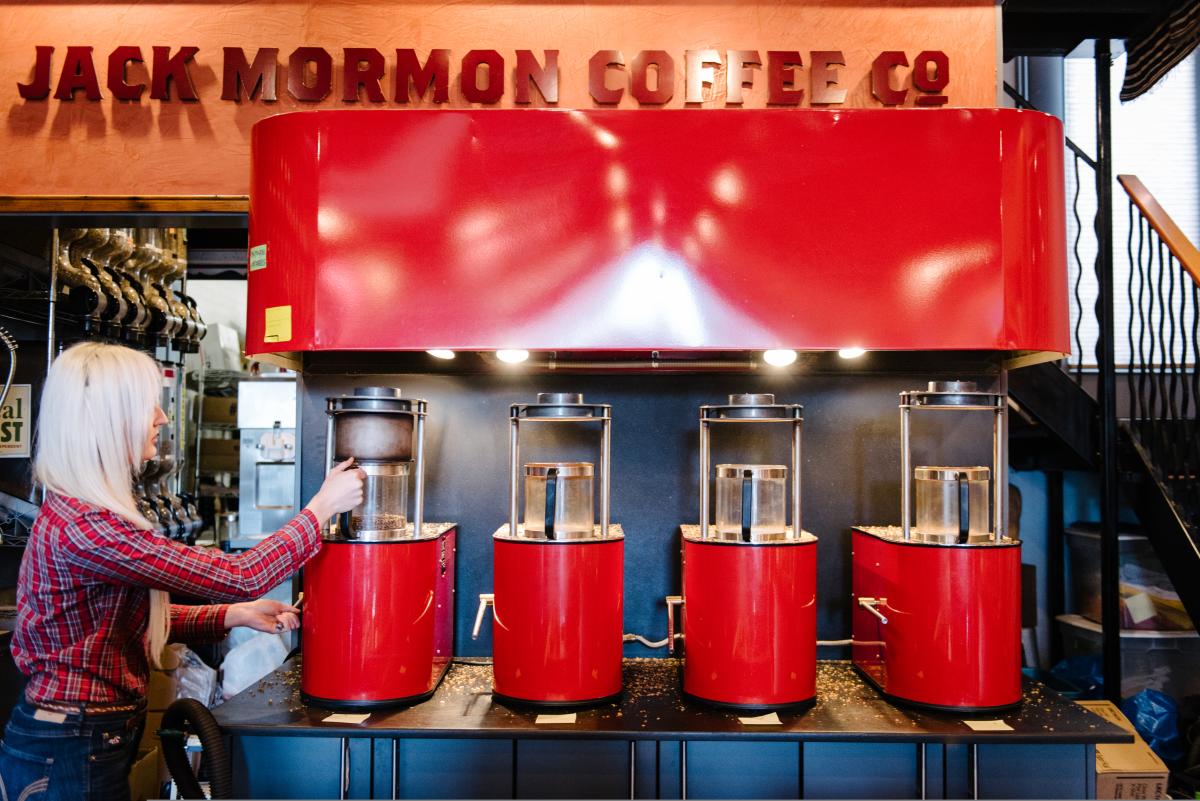 Okay, so this shop is taking a jab at Mormonism. But it's all in good fun. Behind its cheeky and clever references, Jack Mormon Coffee backs up their claims by serving up some of the best coffee in all of Utah. Not only is the cafe a great place to grab a bite to eat but it's also got some of the freshest roasts around. Swing by the shop and pick up some of your own green beans and then talk a walk around the block while you wait for them to be roasted. It's a unique experience that'll leave you wanting more.
La Barba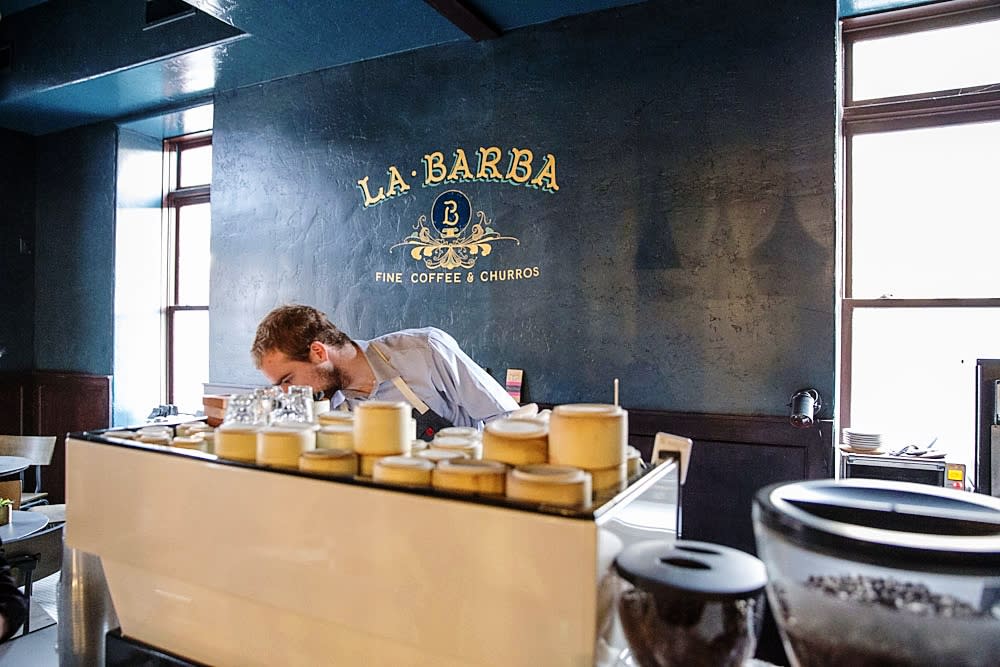 When this little shop first opened, it was called Charming Beard. Yes, guests were greeted by lumberjack-esque baristas sporting full man buns. While it was a fun image, the shop grew up quickly and rebranded to La Barba. Now, they have two shops of the University of Utah campus and another in downtown inside the Spanish restaurant, Finca. While La Barba's attitude still maintains a fun vibe, the staff are serious about their coffee. Come experience the joy of consuming a hand-crafted beverage.
Publik Coffee Roasters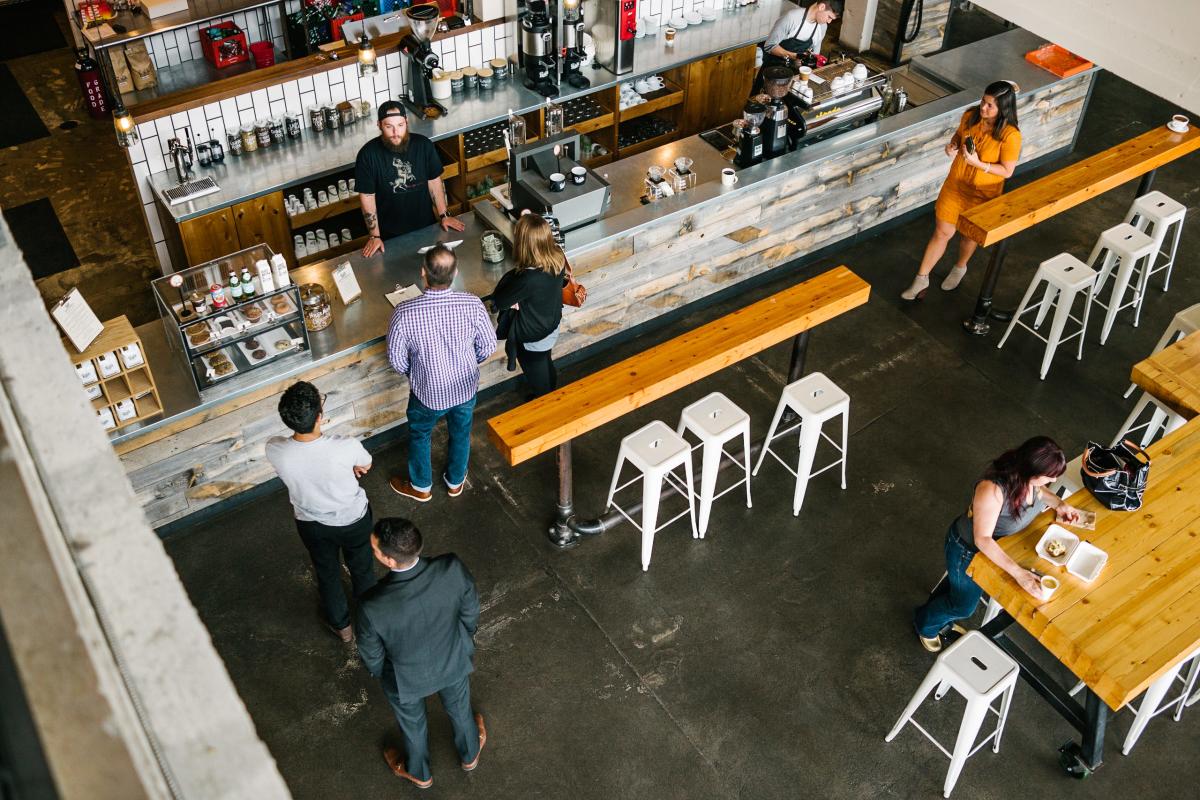 We love the mantra of Publik Coffee Roasters. "Quality over quantity. Community over corporate. Planet over profit." Publik embodies principles we strongly admire, creates stellar food and beverages, and maintains their role as an integral part of the local community. Through mindful sourcing and a true artisan craft, each coffee is a work of art. Visitors can experience this wonder themselves at the original location in downtown Salt Lake, in the 9th and 9th District, or at their new location, a small shop in the Avenues.
Raw Bean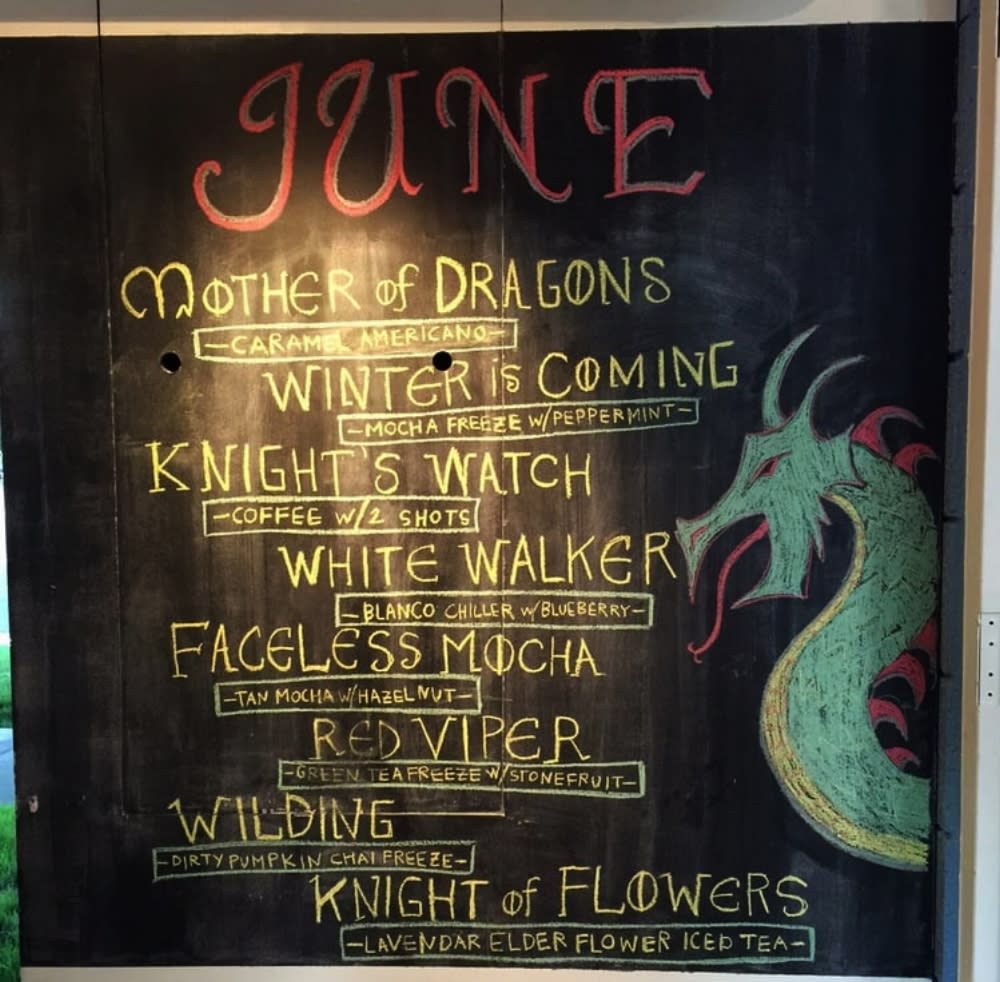 Friendly and cozy, the Raw Bean is the type of coffee shop that every neighborhood needs. The baristas are always smiling and the service is quick. To add something special to your day, Raw Bean creates specialty drinks that play off of current trends, seasons, and the weather. May is bringing Star Wars-themed drinks like the Yoda (a green tea freeze with coconut) and the Han Solo (a toffee and caramel latte). Another month saw a Beatles theme with a peach green tea deemed the yellow submarine. You get the picture.
The Rose Establishment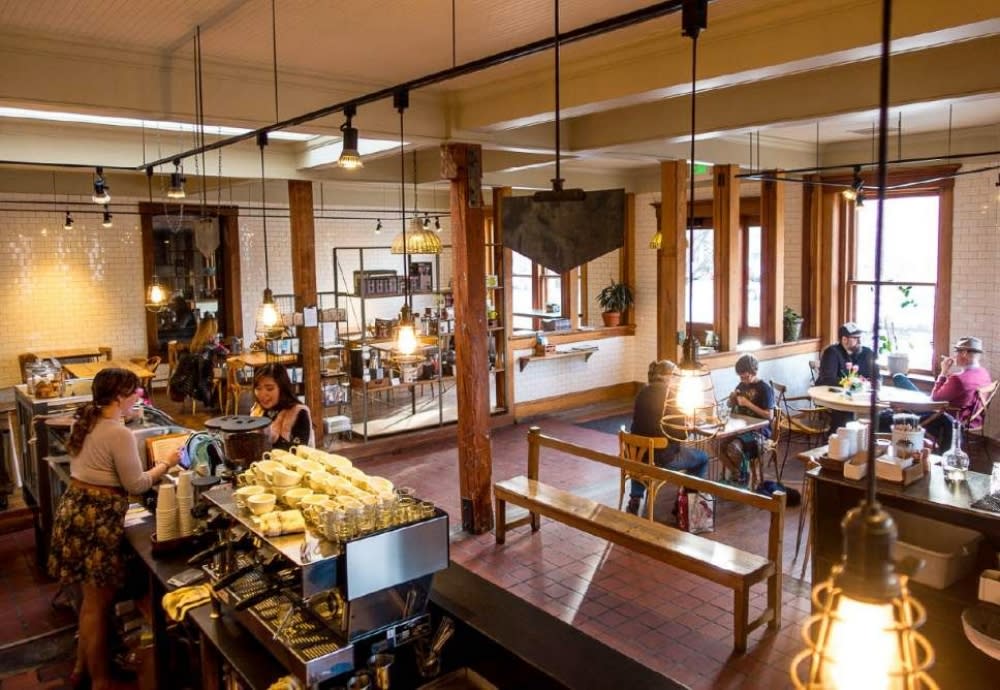 Over the last few years, the Rose Establishment has become the place to be for Salt Lake's hipsters and twenty-somethings. Taking over the space of an old soup cafe, the Rose completely transformed the space. In the beginning, only a few types of coffee and pastries were served. Now, it has grown to include a full breakfast and lunch menu, as well as craft coffee drinks.
Today, all the baked goods are made in-house and the menu is seasonally-driven. However, some house favorites still remain. In the event that you're craving some millennial food, smashed avocado toast is always there. It's the perfect accompaniment to a refreshing iced tea or perfectly pulled shot of espresso.
Salt Lake Roasting Company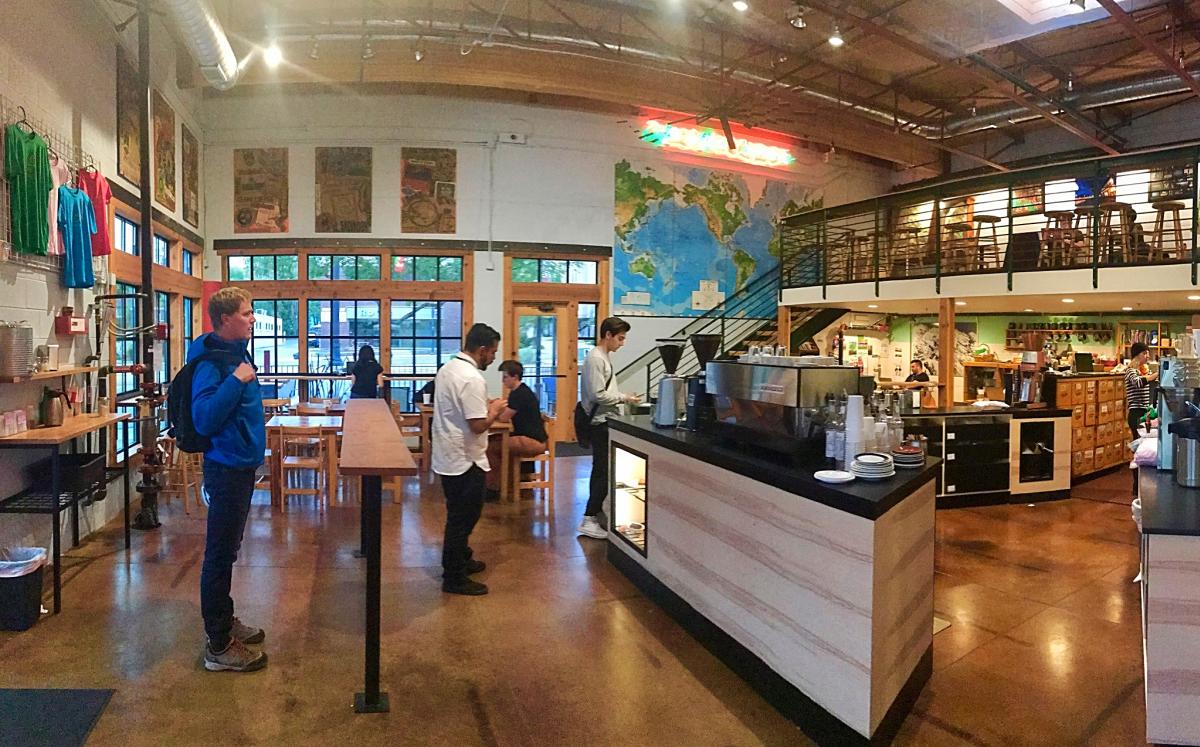 As the oldest roaster in Salt Lake, founded in 1981, Salt Lake Roasting Co. boasts years of experience and longevity. We love that all the beans they use are not only Fair Trade Certified but Rain Forest Alliance Certified as well. They have visited over 28 countries of origin to buy direct whenever possible with the goal of learning not only about coffee but the people who spend their lives producing it. They champion learning about the culture behind coffee.
After twenty-seven years, they packed up and moved from their 320 E location. You can now find them at 820 E 400 S in Salt Lake. In store, they roast all of their delicious 30 plus coffees by the cup or pound, for heightened flavor. While they have many Rain Forest Alliance and F.T.O. (fair trade organic) coffees but not all are have that designation. Some origins simply do not offer those options. i.e. Kenya, Sulawesi, Tanzania, Zimbabw
We absolutely love this little shop. It offers and ideal space for college students, freelancers, or those who simply want to catch up with their friends over a good cup of coffee.
Sugar House Coffee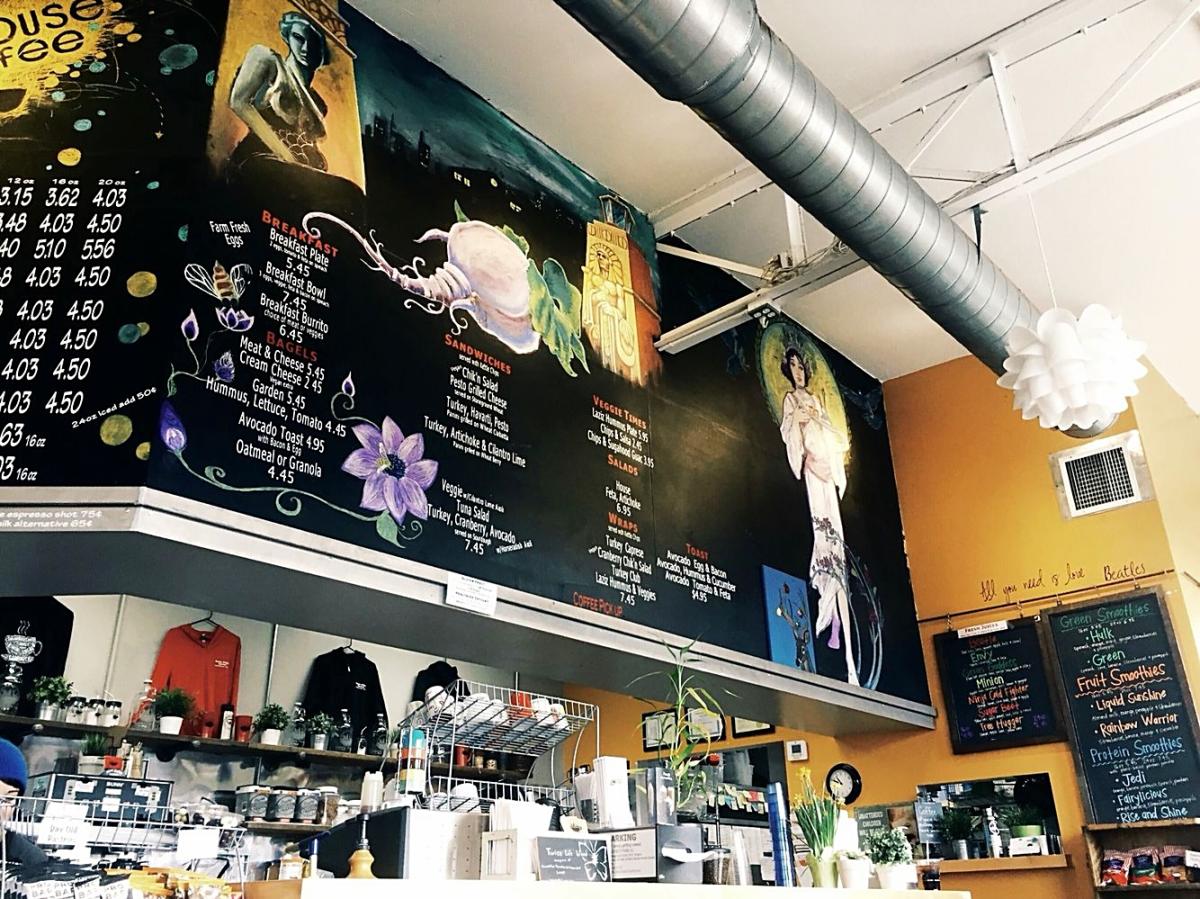 The name alone has significant meaning to the locals in the Sugar House area of Salt Lake. This quirky, fun neighborhood draws in all kinds of customers. From students to artists, college kids, and soccer moms, people flock to this coffee shop that embraces Bohemian tradition. Over the last ten years, the shop has undergone a lot of changes, renovations, and even a few moves.
But one thing never changes. Sugar House Coffee still provides welcoming friendly service along with killer coffee from the local roaster Rimini Coffee. They also host musicians on a regular basis, so make sure to check out their website if you want to get a taste of the local music scene.
Read the full article at trekbible.com