Photos courtesy City Weekly and Bianca Velasquez
Utah has many things to be proud of between its red arches down south and snowy peaks up north—Utah's rolodex of wonders is as interesting as it is long. However, there is a growing subculture thriving throughout Utah, one that takes an unlikely place on the state's trophy shelf: beer. For the last 30 or so years, Utah has been cultivating a strong and diverse brewing community, tapping into Utah's potential when it comes to producing local beer and cider. What better way to celebrate and honor the work of our local brewers than to attend the annual Utah Beer Festival hosted by City Weekly and held at Granary Live in downtown Salt Lake.
How It All Started
"[The Utah Beer Festival] started in 2010 as we were just coming out of the other recession," says Pete Saltas, City Weekly's Publisher. "As brewery advertisers were looking for innovative ways to introduce new brands into the market, one of them said 'We think the most important marketing we can do is if a potential customer just tries our beer.' So we created a sampling event to help our friends achieve that goal." Today, the Utah Beer Festival is Utah's largest annual beer-sampling event, with over 70 breweries and cideries and over 200 different samples for tasting. "We grow that number each year by including new local breweries and new-to-market regional and national breweries," Saltas says.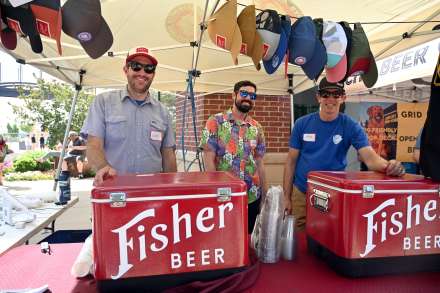 The Brew Fest Mission
Lively, engaging and a pathway to gustatory exploration, the Utah Beer Fest's mission is to highlight the brewery community with existing and prospective beer enthusiasts in a fun and unique way. While bringing awareness of Utah's beer selection to the masses is itself a just cause for celebration, the Utah Beer Festival also serves as City Weekly's annual fundraiser. "...the Utah Beer Festival contributes directly to our ability to pay for award-winning journalism," Saltas says.
Giving Back to the Community
Grateful for the connections and collaborations fostered by this event, City Weekly has found a way to give back to its community though the Utah Beer Fest's partnership with Colors of Cancer, an initiative put on by the American Cancer Society to help those from the LGBTQ+ community experiencing disproportionate cancer rates, as well as barriers within healthcare. "Everybody knows somebody that battled with or is currently battling a bout with cancer. City Weekly is a longtime supporter of various local Pride-centric initiatives," Saltas says. "When we heard about ACS's new initiative 'Colors of Cancer,' we wanted to help them raise awareness for the underserved and underscreened LGBTQ community."
Through the event's Cancer's a Drag silent auction, drag entertainment, dinner, and community donations, City Weekly hopes to be able to contribute a sizable donation to the cause. "We know Utahns to be generous people. We feel like our attendees will be just as generous to help us hit the ACS fundraising goal!" Saltas says. 
Brew Crew Volunteers
Volunteer opportunities are a great way to get involved with the event. "Some of the feedback we hear from volunteers is how they made new friends by volunteering," Saltas says.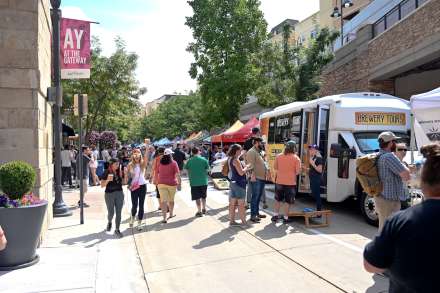 Additional perks include receiving a "Brew Crew" t-shirt, a complimentary beer punch pass, and a 5-oz sample mug. "[Volunteers] enjoy getting to know the brewers and employees at their established favorites and newly favorite breweries."
The Beer Passport
At the 2023 Utah Beer Festival, visitors and volunteers alike can look forward to the most beer onsite in the history of the Utah Beer Festival. Tickets purchased in advance allow attendees to receive "beer passport punch cards." "Each passport comes with 10 punches. The vast majority of the samples on-site are 1 punch," Saltas says. "Some samples, all based on the price we pay for the beer, are 2 to 4 punches. So the best way to plan accordingly is figure out a safe ride home and grab a couple passports."