ASAE Annual Meeting LIVE from Salt Lake City
The 2016 Annual Meeting and Expo of the American Society of Association Executives comes to the Salt Palace August 13th to 16th.
This year's program includes inspirational thought leaders from across the industry, NASA Astronauts, humanitarians, inventors, authors, and more.
If you haven't had a chance to register, now is the time.
Even if you can't make it, don't miss the highlights of this year's ASAE Annual Meeting in Salt Lake City - tune into the social media live stream!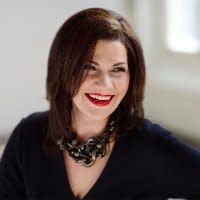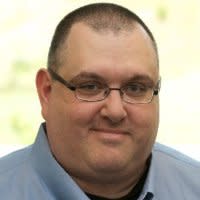 This year @VisitSaltLake and ASAE present a LIVE social media broadcast. Hosts Kiki L'Italien, moderator of #Assnchat and Jeff De Cagna founder of Principled Innovation will broadcast daily highlights, including can't-miss session previews, key learnings and recaps, and interviews with association thought leaders.
Plus, Kiki and Jeff will dig deep into the SLC scene with interviews from in-the-know locals to put to rest the notion that There's Nothing to Do in Salt Lake City.
You can join the conversation by using #ASAE16 on Twitter or by staying tuned to our Facebook and Twitter page where we will stream all the action and answer your questions.
ASAE LiveStream Schedule
Saturday, August 13th
11AM: Introductory Live Stream & "Mean Tweets" with Scott Beck – CEO VisitSaltLake
1PM: "Ask VSL" with Maggie McGary and Dave Jennings
Sunday, August 14th
10:30AM: Ask VisitSaltLake with Kiki L'Italien and Jason Stock of Squatters Brewery
1:45PM: ASAE Experiences with Kiki L'Italien and Tom Morrison
4PM: The Daily Give with Jeff De Cagna and Maggie McGary
Monday August 15th
10:10AM: Ask VisitSaltLake with Kiki L'Italien and David Kilman
3:30PM: ASAE Experiences with Jeff De Cagna and Beth Ziesenis
5:30PM: The Daily Give with Jeff De Cagna and Ernie
Tuesday August 16th
10:45AM: Ask VisitSaltLake with Kiki L'Italien and Jimmy Santangelo