The holiday filled with hearts, weirdly satisfying chalky candy, and love-themed everything is upon us. Valentine's Day, Galentine's Day, or even Anti-Valentine's Day­–however you choose to celebrate, you might be wondering what you're going to shower your loved ones with, amidst the pandemic. You could scramble to find a 'be my Valentine' mug on Amazon Prime or decide to make some heart-shaped pancakes and call it a day (okay, heart-shaped pancakes sound pretty delicious). But we're thinking everyone needs a little something extra after the year we've all had. Since Salt Lake City is filled with chocolatiers, artisans, heart-shaped doughnut makers, and specialty florists, your last-minute gifting adventure shouldn't be too difficult. Here's where to find all the local sweets, more sweets, handmade treasures, floral arrangements, and experiences in the city.
The Chocoholic Scene
Chocolate is the universal language of love and we're here for it. Maybe the land of chocolate isn't the first phrase that pops up when you Google Salt Lake, but we actually have a striking abundance of talented local chocolatiers such as: Mrs. Cavanaugh's, Hatch Family Chocolates, V Chocolates, and Sir Walter Candy Company.
This year, V Chocolates made their heart-shaped caramels wrapped in the classic red Valentine's Day box, while Hatch Family Chocolates designed special heart-shaped hot cocoa bombs (you drop the cocoa bomb in a mug of hot milk to experience a delightful, creamy cup of hot chocolate, topped with a fluffy marshmallow). Mrs. Cavanaugh's created personalized chocolate hearts and Sir Walter Candy crafted chocolate-drizzled popcorn.
If you're more inclined to collect an assortment of local and global chocolates in one go, Caputo's carries over 50 brands in their market. They're pretty serious about chocolate, even hosting a chocolate festival every year. For those who would rather take the guesswork out, they also supply gift packages comprised of chocolates, cheeses, meats, and even an exclusive one with purely Utah chocolates.  
Sweets Sans the Chocolate
Maybe you're not the baker in the family or you want to surprise him with colorful macarons from a French patisserie. Sometimes she needs a doughy treat or tangy gummy bear to counterbalance all that chocolate. Something pretty unique about Salt Lake City–we have a shop for every dessert imaginable. There's a place named Brownies! Brownies! Brownies! We think they sell brownies.
Most of the dessert shops have outperformed themselves this Valentine's Day. Ruby Snap has special vanilla bean rose petal cookies, Doki Doki is featuring pink crepe cakes, Fillings & Emulsions created heart macarons, Tulie Bakery is selling shortbread heart cookies, and Brownies! Brownies! Brownies! baked heart-shaped brownie pies.
Something that really stood out to us was Banbury Cross Donuts. They have several flavors of heart doughnuts to choose from, and if you order 24 hours in advance you can request doughnuts shaped in any letter–creating phrases, names, or an inside cutesy joke between you and your loved ones.
Cards, Décor, All Things Artisanal
After the sugar-induced coma wears off, you might want to have a present handy for that special person to open. You can go the classic route with local jewelry pieces and lavender-scented candles, or more outside the box with glass-blown art, stickers, and a geode or two. For Utah-inspired jewelry items, The Land of Salt is brimming with dainty in-house rings, necklaces, bracelets, and outdoorsy scents from various vendors (moss and fog candles, honey bath bombs, sea and lavender diffusers).
If your significant other is that person who wears clovers on St. Patrick's Day and festive sweaters at Christmastime, Salt & Honey is the right place to look for your Valentine's Day gifts. They're currently hosting a Valentine's Day market now until February 14 (cheers procrastinators of the world), and their store looks as if cupid took full liberties decorating in the middle of the night. Think heart pillows, paintings, planters, cards, stickers, totes, blankets, wrapping paper, décor, table runners, headbands, masks, shirts, and all the love-splattered designs you could ever wish to find. Since several vendors are represented in this one store, you'll also be able to find timeless gifts from vintage items to local stained glass art.
Petals and Bouquets
To add some cheerfulness in the lives of your friends, family, and significant other, flowers are always a good option. We've found bouquets of all types, from fresh roses to dried wildflowers to yarn arrangements.
Blooms & Company carries those freshly cut, whimsical bouquets with soft color palettes and vibrant reds, while Especially For You has the classic long-stemmed roses that ooze romance. For a little longer-lasting option, you can peruse charming dried bouquets from Petal to the Metal, or surprise your person with a vibrant green houseplant from Paradise Palm. But if non-traditional is more your giftee's vibe, you can grab a knitter's bouquet filled with soft Merino yarn from Llama Love Joy, or a fun flower-focused gift set, like the Galentine's box from Native Flower Company (complete with a 'Be My Galentine' candle, floral arrangement, and bath bar).
Quality Time Gifts
Perhaps you're the hoarder of the relationship and you know more items will just stress your loved one, or they're more of a quality time type of person. Don't fret, and don't come home empty-handed on the big day of professing your love, because we have a few gift ideas that focus more on your time together than a nicely wrapped box.
Virtual Date Nights
The Paint Mixer has a Valentine's Day virtual painting class, complete with supplies that you can pick up in advance so you're able to enjoy an artistic, at-home Valentine's date.
Date Night Box with a Virtual Mixology Class
The Utah Museum of Contemporary Art comprised a date night kit so you don't have to. With cocktail recipes, a link to a mixology class, bitters, truffles, flowers, movie recommendations, and a steamy mixtape (UMOCA's words), all your shopping will be done, except for the liquor (might we suggest something from Beehive Distilling).
Connect Pass
Grab the bulky camera, embarrassingly large hats, and live like a tourist for a day or three by purchasing a Salt Lake Connect Pass. The pass has 17 attractions ranging from The Hogle Zoo to the Clark Planetarium, with perks, discounts, and covered admission based on the attraction. You can make it a date challenge and try to fit in as many venues as you can in a 24-hour time period.  
Skiing (Downhill and Cross Country)
For the skier/snowboarder, a Ski City Super Pass is a hassle-free ski date where you can get outside the house after the claustrophobic-inducing year we just had. You'll be able to bond with your loved one while enjoying the majestic scenery Utah has to offer at Alta, Brighton, Snowbird or Solitude.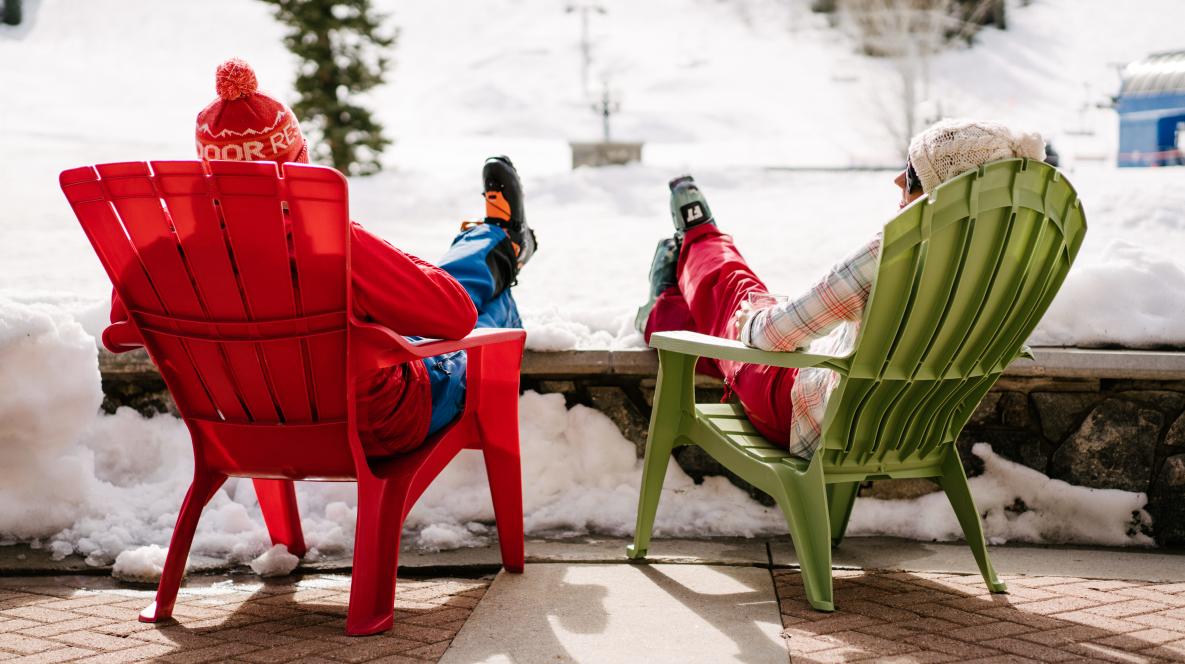 Ski Date at Solitude