A Literary Tour of Salt Lake City
Word nerds, rejoice! Salt Lake City is a haven for bibliophiles, which should be no surprise. After all, it hosts a world-renowned research university, its downtown library is one of the most visited tourist destinations in the state, and Utah is one of the most literate states in the country. No matter your personal style, or taste in books, you can find a spot in SLC that will feel like home as you search for your next literary fix.
Ken Sanders Rare Books
Visiting Ken Sanders' shop is a trip—in the second-best way possible. As you walk in the doors, you'll be overwhelmed by the sheer volume of materials and that old-book smell that jimmies up all the English majors you know. Sanders specializes in rare books, particularly texts with connection to Mormonism or Utah history.
Though the aisles overflow with used copies of just about everything, including first editions from your favorite authors and kitschy early Utah paraphernalia, the real treasures are the books kept under lock and key to protect their fragile pages, preserved for organizations and individuals who will add the investments to their special collections.
You'll find a wide range of work from local authors and artists, and all sorts of Edward Abbey stuff—Sanders and Abbey were good friends; Sanders has palled around with some of the best writers in the West (and his collection shows it—it's a shame if you never got to hear Charles Bowden doing a reading there). If you're a rare-book aficionado, someone who dorks out about first editions, or are looking for books and ephemera unique to Utah, Ken Sanders is a must-stop.
Weller Book Works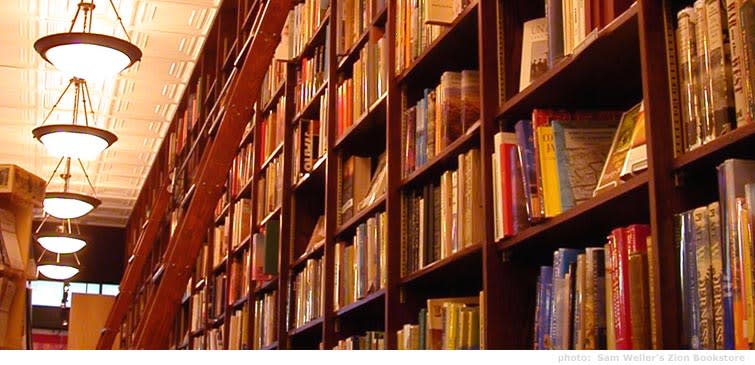 Familiar to Salt Lake locals, Weller Book Works has been part of the city's word world for over 80 years. Originally founded as Zion Bookstore, focusing on Mormon books and literature, the shop has seen many transformations. A former mainstay of the downtown area, Weller Book Works moved to Trolley Square in 2009.
Weller's is open, inviting, and has a vibe that somehow feels simultaneously urban Northwest (think Seattle, Portland) and uniquely Salt Lake City. One of the best things about the independent booksellers in Salt Lake is how frequently they work together, and how broadly they support literacy throughout the community. Wellers, too, is known for bringing big-name speakers through the city, and hosting them in-store or at larger venues in town. Weller's hosts a variety of events, from storytime for little ones to "knit-lit" where locals can hang out and chat while working on their newest tuque or pair of mittens.
The King's English Bookshop
Proprietor Betsy Burton brought her small, independent bookstore to the Salt Lake Valley in the late seventies, and it's become a vital part of the literary community. Located on 15th and 15th, The King's English is a regular hotspot for local and national author readings. The crowd is mellow, quiet, and kind. They're particularly great at helping SLC noobs join up with like-minded readers by hosting a wide variety of book clubs on-site and out in the community—from slow-food fanatics to armchair travellers, there's likely a group you can latch on to. The shop itself is cozy and feels like the home of a very ambitious reader, and it's easy to make yourself comfortable browsing for a new bestseller or an old favorite.
Salt Lake City Public Library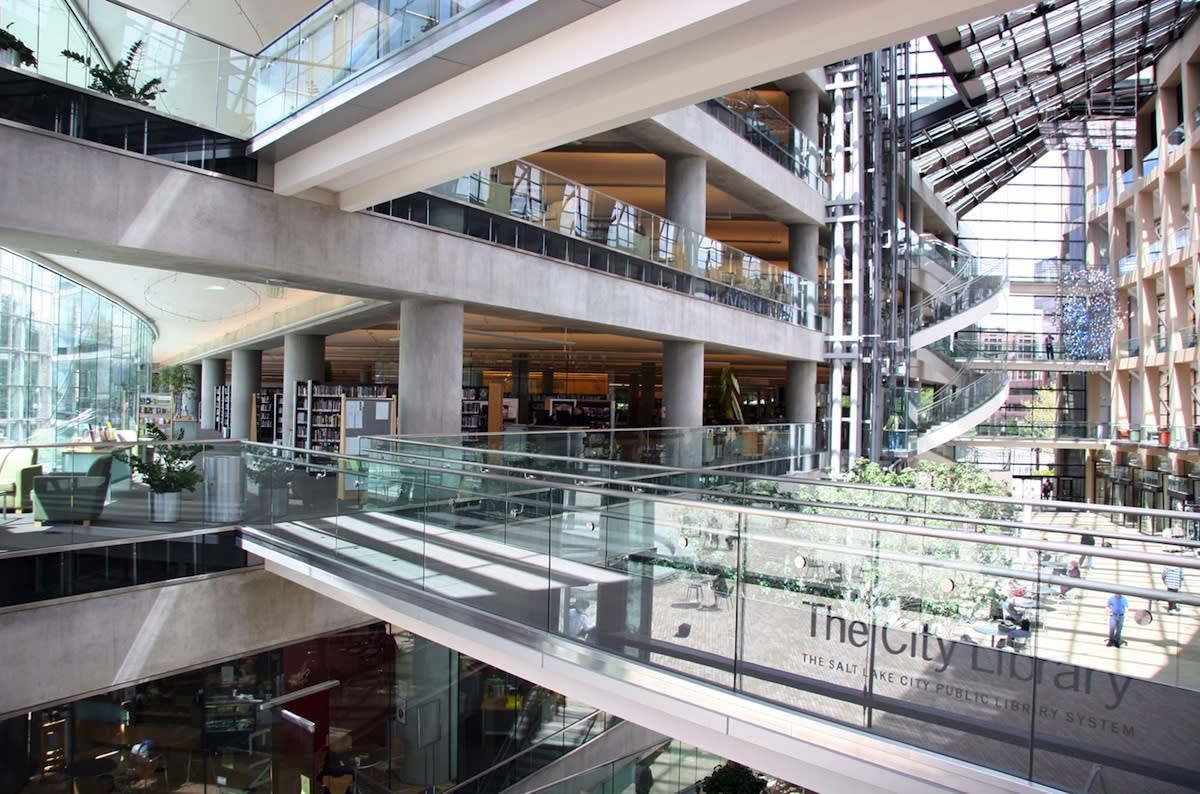 A beacon of literacy for folks from all walks of life, Salt Lake City Public Library has six neighborhood branches (with one more on the way, Winter 2015!) and a main location downtown. It's an invaluable resource for the community. Each branch location fits seamlessly into its home neighborhood—acting as a microcosm of its unique part of the city.
The main location is an architectural masterpiece, and worth a visit on that merit alone, but it's also a place to spend hours wandering the stacks, grabbing a cup of coffee, and checking out the massive periodical archive. SLCPL is home to one of the larges zine libraries in the West, and hosts an annual Alternative Press Festival to highlight the collection and the community's deep well of graphic designers, screenprinters, bookbinders, and zine makers.
Other Literary Locations:
University of Utah Marriott Library