Pandemic, earthquake, windstorm, state of emergency, presidential election...turkey? Thanksgiving will look a little different in Salt Lake City this year as the unpredictable trend of 2020 continues. Before you dismiss Thanksgiving and grudgingly try to answer the question, "What are you thankful for this year" while preparing frozen TV dinners, we've found alternatives to make your holiday feel more like 2019 and less like 2020. From uncomplicated take-out and dine-in restaurants, to unique online shopping, to the nostalgic Macy's Day Parade, this Thanksgiving will still be filled with holiday cheer, loved ones, and oversized portions. And bonus, you have a valid excuse to avoid that one awkward aunt this year.
Where/What to Eat During a COVID Thanksgiving
Dine in While Distancing
Most restaurant table sizes are a little more intimate this year, so you can be more selective about your Thanksgiving group without any hurt feelings. Though dine-in reservations can book out quickly here in Utah, there's usually a waitlist for those of us who decide at the last minute.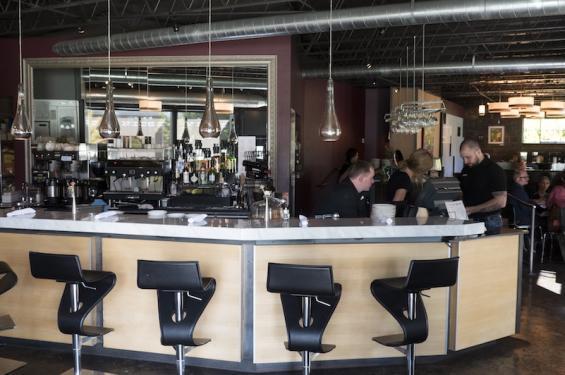 Café Niche
Morning or evening Thanksgiving goer, Café Niche will be open for dine-in and curbside pickup from afternoon until night. They'll be serving individualized, traditional Thanksgiving spreads, along with some of their more familiar meals like chicken stuffed poblano peppers and peppadew mac and cheese.
Thanksgiving Hours: 1 p.m.–8 p.m.
Pricing: $18–$24
Reservations: Required, call ahead 801.433.3380
Location: 779 E 300 S, Salt Lake City
Oasis Cafe
If you're the one sneaking in the kitchen for a finger swipe of whipped cream the morning of Thanksgiving, might we suggest this Thanksgiving brunch. Oasis Cafe is notorious for their German buttermilk pancakes with blueberry compote and their varied menu, you can either enjoy a non-traditional Thanksgiving brunch or pre-game before the turkey comes out of the oven.
Thanksgiving Hours: 9 a.m.–3 p.m.
Pricing: $9–$14
Reservations: Not required
Location: 151 S 500 E, Salt Lake City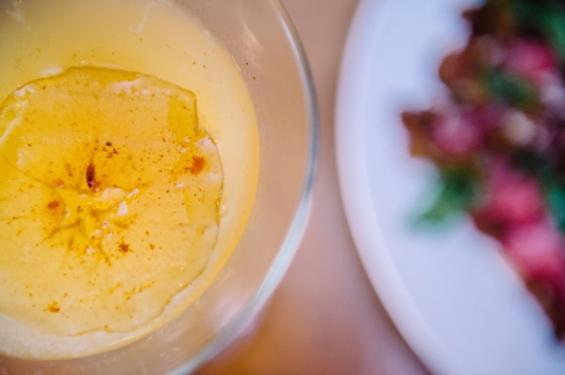 Provisions
Provisions designed a traditional menu with a lavish twist. Turkey with duck confit dressing, apple pie with pistachio crumble and salted caramel? Yes please. Their three-course Thanksgiving menu ranges from turkey to prime rib, and all the classic pies you could hope to choose from (apple, pumpkin, or chocolate). 
Thanksgiving Hours: 1 p.m.–7 p.m.
Pricing: $60 adults, $20 children 
Reservations: Recommended, call ahead 801.410.4046 or book online 
Location: 3364 S 2300 E, Salt Lake City
The Grand America
Admiring the historic and elegant interior of The Grand America while enjoying a Thanksgiving feast at the Garden Cafe of unlimited turkey, prime rib, and king crab legs, sounds like a pretty great day to us. This plated brunch will replace the traditional buffet in years past. They're also making a takeout feast available.
Thanksgiving Hours: 11 a.m.–3 p.m.
Pricing: $95 adults, $45 children | takeout $89–$340
Reservations: Required, call ahead 801.258.6807
Location: 555 S Main St., Salt Lake City
---
Takeout and Delivery Without the Worry
To still host Thanksgiving in the comfort of your own home without the dreaded turkey pan mess or fretting over COVID exposure, there are plenty of safe, local takeout and delivery options. You can even pull a Mrs. Doubtfire and claim it as your own. We won't tell. Just remember to hide the takeout pans. Your mother-in-law might even give you a compliment on "your" vegetable medley this year.
Cuisine Unlimited
Mix and match between a fully roasted 18-20 pound turkey, ham, desserts, and all the home-cooked comfort sides you'd expect on Thanksgiving. Cuisine Unlimited will deliver everything hot if you choose, so you won't ever have to touch the stove or microwave.
Pick up/Delivery: Both up until noon, November 26
Pricing: Mains $85–$160, sides $20–$45
Ordering: Phone or online by November 24
Location: 4641 South Cherry St., Salt Lake Cit
Everything's bundled together to simplify your life. The assortment includes: Roasted turkey, optional baked ham, stuffing, mashed potatoes, gravy, holiday vegetable medley, cranberry sauce, rolls with butter, and pumpkin pie.
Pick up/Delivery: Pick up November 23–25
Pricing: $119.90–$154.90
Ordering: Online 48 hours in advance
Location: 1645 W 2200 S, Salt Lake City
R&R Barbeque
With all the snow we've been getting, waiting outside for hours to personally smoke a turkey sounds pretty miserable. R&R is bringing out their seasonal smoked turkey so you can stay warm. They'll have choices of dinner packs for eight or à la carte sides and desserts, like mashed potatoes and apple crisp.
Pick up/Delivery: Pick up November 23–25
Pricing: Main $59.95, sides $6–$15, dinner pack $99.95
Ordering: Online
Location: 307 W 600 S, Salt Lake City
Arlo Restaurant
For one of the newest, most charming, and delicious eateries in town, Arlo is hard to beat. Located in the historic Marmalade district, their to go Thanksgiving menu includes all of the traditional accompaniments minus the turkey, will accommodate serving sizes as few as two people, and has fantastic vegan and special diet options.
Pick up November 25-26: 10:00 a.m.-1:00 p.m.
Pricing: Accompaniments $8–$14, desserts $27-32, drinks $10
Ordering: Online
Location: 271 Center Street, Salt Lake City
---
Grocery Delivery
So you want to cook, but the thought of pushing through crowds and wandering outside the house during a pandemic feels daunting. No worries. These grocery stores deliver.
Harmons Neighborhood Grocer
Although Harmons is closed Thanksgiving Day for their employees, you can have everything delivered to you the days leading up to Thursday.
---
This small neighborhood market carries groceries from local businesses like Vosen's bread and Clifford Farm eggs, while offering curbside pickup or free delivery for orders over $25 in the downtown Salt Lake City area.
---
Whole Foods Market
A procrastinators dream–for Amazon Prime members, Whole Foods provides free same day delivery.
Nostalgic Macy's Day Parade
COVID isn't pulling a Grinch on the 94th Macy's Day parade. It's still happening, just modified. The parade will be a strictly televised production without a live audience. Instead of having to wake up at 7a.m., the show will be taped, airing at 9 a.m. across all time zones. No longer will we be punished for living in MST, and we'll still get to see The Rocketts and Santa.
---
Black Friday Online Shopping
Black Friday and Cyber Monday are sort of meshed together this year, and we're okay with that. After the turkey has taken its effect and you're ready to lie on the couch the remainder of the night, the online shopping shall commence. We completely encourage you to land some deals on Amazon, Target, and Walmart, but also keep in mind our unique Utah shopping options.
Craft Lake City is hosting a virtual market November 1-30 with a blend of eclectic local artisans and items ranging from prints to earrings to lamps. Salt & Honey Market also carries a mix of vendors, from chandlers to knitters, with Christmas-themed gifts and year-round presents.