8 Hikes and Bike Rides Accessible from Downtown Salt Lake
Salt Lake City isn't just for the urban city dweller; it's just as appealing to active travelers. For the first-time visitor, it might be surprising to learn that there are a slew of hiking trails, walking lanes and bike paths easily accessible from downtown. Even if you're here for a business convention, there are plenty of opportunities to explore all the lush greenery Salt Lake offers. From the Bonneville Shoreline Trail to the Jordan River Parkway Trail, here are eight ways to get your blood pumping.
1. Bonneville Shoreline Trail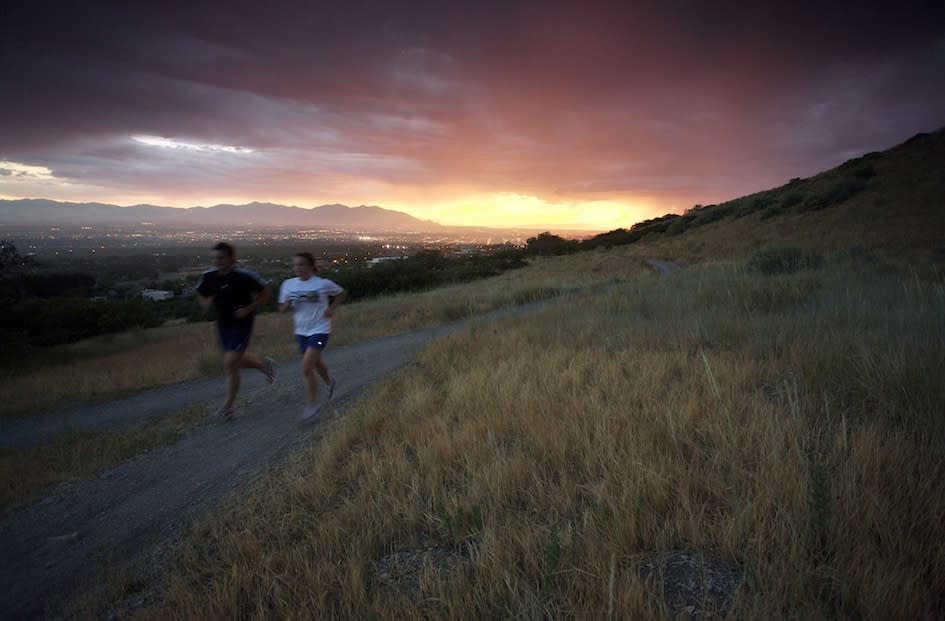 At almost 100 miles long, the Bonneville Shoreline Trail is one of the most expansive recreational trails in Utah. There are dozens of access points, including one in City Creek Canyon and one just steps from the Natural History Museum if you feel like popping in for a visit. The trail links up with some great mountain biking trails, namely Bobsled, which is located near downtown. Based on current plans, the trail should eventually stretch from the Idaho border to Nephi, totaling close to 300 miles.
2. Emigration Canyon
A local favorite, the Emigration Canyon is a moderate-grade route coupled with photogenic scenery and historical significance. After all, Emigration was once a route for pioneer travelers, and consequently it was declared a National Historic Landmark in 1961. The road has a nice shoulder, stretches for eight miles, and is often a day trip for visitors, thus allowing them to go at leisure and make several stops along the way. Bikers can either ride to the mouth from downtown or take TRAX up to the University of Utah and start there.
3. The Cycle the City Route
You don't have to be a pro to enjoy a city bike tour. The 13.5-mile loop takes bikers along monuments and historical sites, and is a great option if you're looking to take a GREENbike for a spin. There's a smartphone app for Cycle the City coming soon. Otherwise, there's a downloadable bike map available here, and at the Salt Lake Visitor Center. One of the major highlights is the County Building, which was built in the 19th century and is Salt Lake City's city hall. The route also takes you through the gorgeous Liberty Park. The 2015-16 map aims to foster sustainability with farmers' markets and local parks among interest points.
4. Road Biking to Saltair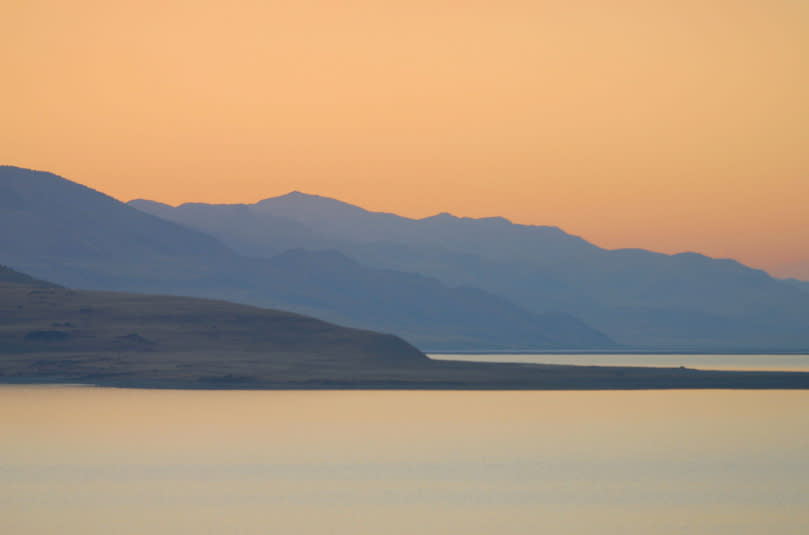 Ideal for beginners or for those who want to take in the vast scenery, the road to Saltair is a good option. A straight shot from downtown, this 36-mile round-trip journey connects to the international airport and an industrial park as well as the North Temple Frontage Road. The terrain is mostly flat, so don't worry about any steep hills. The real highlight is the scenery: the salt flats, the Great Salt Lake, and views of the mountains and city skyline.
5. Walking the Jordan River Parkway Trail
Following the Jordan River for about 50 miles, this well-paved parkway trail passes through urban parks and lush riversides. There are even bridges and tunnels connecting different portions of the trail. In total, there are more than 40 miles of continuous walking and hiking paths, so it's best to pick one route rather than trying to do it all. There are no cars either, so don't worry about oncoming traffic. If traveling with the family, take advantage of the picnic areas and playgrounds.
6. Hiking to Ensign Peak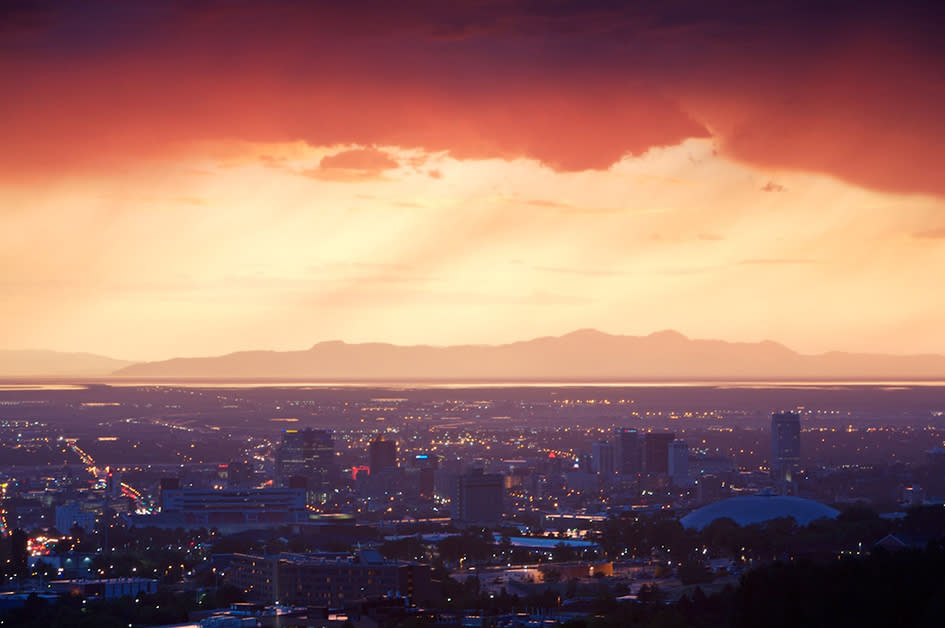 For a quick hike and some great photo ops, you can't do better than the Ensign Peak Trail and Overlook. Located just one mile north of Utah's capitol building, you'll have views of both Great Salt Lake City and Salt Lake Valley. The one-hour hike is suitable for all experience levels and ages. There's a moderate slope on the back side of the trail, but nothing too challenging. The trail is well maintained and clearly marked. This is one hike you can fit in during your lunch break. Otherwise, shoot for the evening and catch the sunset.
7. City Creek Canyon
Open from 8:30 in the morning to 10 at night, City Creek Canyon is a quick trip from downtown Salt Lake City and a refreshing break from the summer heat. There's a 1.2-mile path that starts at State Street and 2nd Avenue and runs through Memory Grove Park. For an extra challenge, head to the 5.8-mile canyon road that is open exclusively to walkers and bikers on odd-numbered days. Pedestrians are instructed to use the creek-side lane, while bicyclists should follow the rules of the road just as a car would.
8. Hiking to the Living Room
Accessible from March through November, the 2.5-mile trail is popular among hikers with moderate experience levels, mostly due to the 1,100-foot elevation. It's also quite pet-friendly, so feel free to bring along your pooch. Plan around two hours for this hike and note that there are no restrooms along the route. Once you reach the Living Room, take a seat on one of the chairs made of sandstone and kick back to a great view. Sorry, no bikers allowed on this trail.
Join us at VisitSaltLake.com for hotel information, dining and nightlife ideas, and other vacation planning tools for your Salt Lake adventure.