Frequent travelers may be wondering if planning a trip this year is even possible due to COVID-19. It may seem completely out of the question. Luckily, travelling is absolutely still an option; as long as it's done right. If you choose to travel, make sure you have a "Safecation" by following the CDC's travel guidelines to keep yourself and others safe. Your destination is one of the most important things to consider when planning a safecation. Has the location implemented safety precautions? Are there outdoor attractions to visit? Are the COVID-19 cases under control? If you are travelling to Salt Lake City, the answer to all of these questions is yes. Salt Lake is not only the perfect destination for out-of-towners, it is also a great place for a staycation. Limited travel options make this the perfect time for Salt Lake locals to get to know their city better than ever. Here are four reasons why you should choose Salt Lake for your safecation.
Outdoor areas with fresh mountain air and wide open spaces are one of the safest places to visit during COVID-19. Salt Lake is nestled in a valley surrounded by some of the best outdoor attractions in the world. Exploring the state's hiking trails, scenic drives, and mountain ranges is a great way to avoid crowds.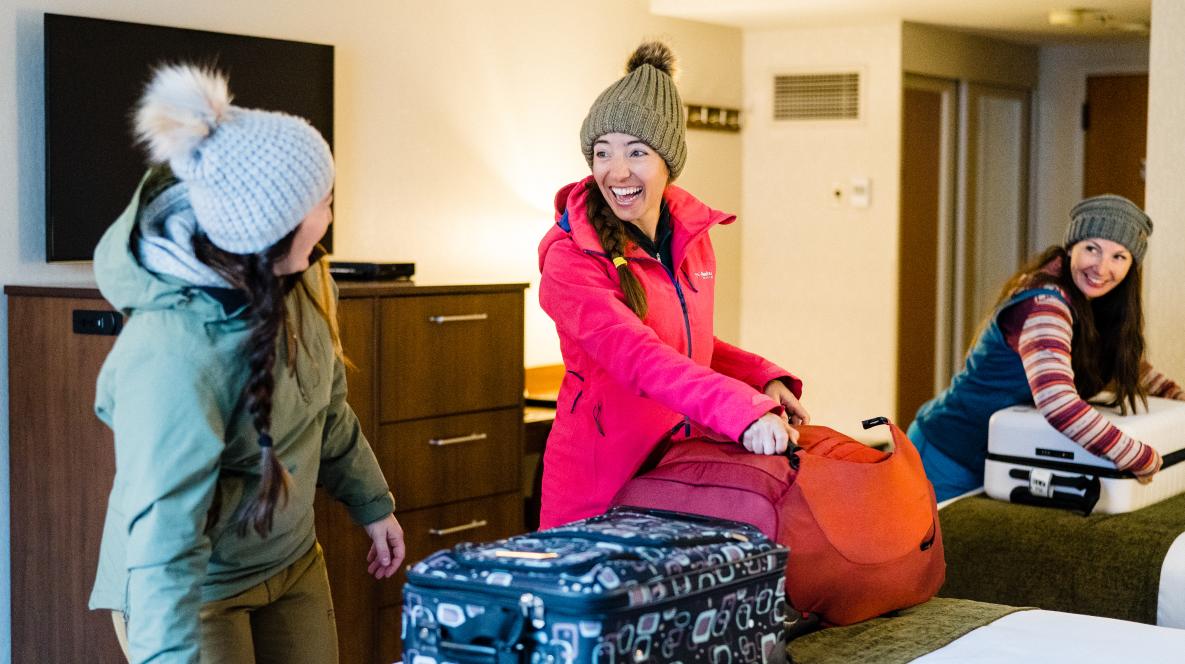 Local businesses in Salt Lake City have been working tirelessly to institute changes that will keep their patrons safe. You can comfortably enjoy the city's best restaurants, hotels, and parks which have reopened with effective safety measures in place. Outdoor patios, required face masks, better ventilation and spacing, and staff training have made most of these businesses safer than ever. Spend the day exploring gorgeous mountains, trails, and red rock formations and return to the city at night for unbeatable dining, nightlife, and events.
Virtual Events
Forced event cancellations and closures may discourage some, but many Salt Lake locals have turned this into an opportunity to launch brand new virtual events. You can experience everything from theater and symphony performances to virtual tours of the Hogle Zoo. Get to know all about Salt Lake's art, music, and cultural scenes from anywhere.
COVID-19 vacations are still possible, as long as you follow safety precautions and choose to visit a pandemic-conscious destination. Salt Lake City is the perfect place to explore while still keeping yourself and your family safe. We'll see you when you get here—from 6 feet away.