16 Ways to Enjoy the Holidays on a Budget
Free & Inexpensive Events to Celebrate the Season in Salt Lake City
The holidays can be a time of excitement, wonder, and joy. They can also be an expensive time. But rejoice: there are plenty of opportunities in Salt Lake to celebrate the season without breaking the bank. 

Santa Claus at Downtown Visitor Information Center

When: December 12, 2015
Where: 90 South West Temple Salt Lake City, UT 84101
Admission: Free
Visit Salt Lake is hosting Santa Claus on December 12th from 2-7 pm.
Guests are encouraged to have their child's photo taken with Santa and turn in their wish lists for the holiday season. Photos (printed and digital) and treats will be free of charge, and you can find out what's new to do in Salt Lake. The Visitors Center is located at 90 South West Temple and has a wealth of information on area museums, attractions, activities, and day trips.
Live Nativity and Luminary Walk

When: December 11 - 15, 2015
Where: Clark Historic Farm, 378 West Clark Street, Grantsville, UT 84029
Admission: $2 per person or $1 with a can of food
Enjoy a special evening with family and friends as you stroll through the quiet, luminary-lined pathway at the Clark Historic Farm. Sit and listen to the biblical account of the first Christmas night as live actors, sheep, goats, and a camel portray the scene. Warm your hands by the fire while you sip a cup of hot chocolate and visit with others, and maybe even join in a few Christmas carols. Nearly 1000 white luminaries made by local children decorate the grounds, forming symbols of the season. In all the bustle, slow down for an evening together under the stars at the Clark Historic Farm.
Breakfast with Santa at Harmons

When: December 12, 2015
Where: Station Park Intersection of I-15, Highway 89, Legacy Parkway Farmington, UT 84025
Admission: $4.00 per person
The Farmington Fire Department will serve breakfast with Santa Claus, with all proceeds going to the Vista Education Campus in Farmington. $4.00 per person, spaces are limited, please call to RSVP: 801.928.2600.
31st Annual Christmas Carol Sing-Along  

When: December 14, 2015, doors open at 5:30 pm
Where: Vivint Smart Home Arena, 301 W S Temple, Salt Lake City, UT 84101
Admission: Free (general admission/no ticket required)
Join the Larry H. Miller Family and Robert C. Bowden in celebrating the sights and sounds of Christmas at this fun-filled community event! Sing holiday favorites accompanied by a 30-piece orchestra and listen to featured performances by Pearl Award-winning band Joshua Creek. Local TV personality Big Budah will emcee, with special appearances by Santa and the Jazz Bear. FREE parking is available, and guests will receive a special Larry H. Miller Group gift package and holiday treat (while supplies last).
Highly Decorated

Where: Snowbird Ski and Summer Resort, Highway 210 Snowbird, UT 84092 
Admission: Free 
A beautiful tree-lighting ceremony and program to honor the service and sacrifice of our veterans, active military, and their families. The goal of Highly Decorated is to raise visibility and support for the Wasatch Adaptive Sports Program (WAS), which focuses on getting veterans out of the home through recreational, social, and educational activities. Local service members and their families are encouraged to join the Snowbird community for a day of winter fun followed by the tree-lighting ceremony set to the tune of the five military anthems. Everyone is welcome.
Santa Claus Visits Thanksgiving Point

When: December 19, 2015
Where: Thanksgiving Point, 3003 North Thanksgiving Way Lehi, UT 84043
Admission: Free
Santa heard that Thanksgiving Point is the most wonderful place during the holidays. He'll be making special visits to each of the Thanksgiving Point venues this holiday season. On Dec. 19, visit with Santa at the Water Tower Plaza for free. Photography is not provided, but parents are encouraged to take pictures.
Jingle Bus 

When: Now through December 28, 2015, daily, 5:00 - 10:00 pm
Where: City Creek Center, 51 S Main Street, Salt Lake City, UT 84101
Admission: Free
All aboard the Downtown Jingle Bus! Now through December 28, downtown holiday season visitors can hop on and off the holiday-themed ride circulating between The Gateway, Temple Square, City Creek Center, Gallivan Plaza, and Capitol Theatre.
Shoppers will find free service especially useful to connect downtown's two malls, as will sightseers enjoying the abundant holiday lights and storefront decorations. Those looking to learn fun downtown facts will enjoy the narration provided by volunteer hosts. Jingle Bus runs from 5 – 10 pm, 7 days a week, free of charge, courtesy of the SLC Downtown Alliance, City Creek Center, and The Gateway.
Trees of Diversity Exhibit

When: Now through December 30, 2015, 9:00 am - 6:00 pm
Where: Utah Cultural Celebration Center, 1355 West 3100 South, West Valley City, UT 84119
Admission: Free
For over ten years the Utah Cultural Celebration Center has ended the year with a magical holiday tree exhibit that overflows from the art gallery and throughout the entire facility. The Trees of Diversity exhibit showcases not only decorated trees, but also gingerbread houses, wreaths, nativities, and holiday scenes. Both the exhibit and opening reception are free and open to the public.
Ice Skating at The Gallivan Center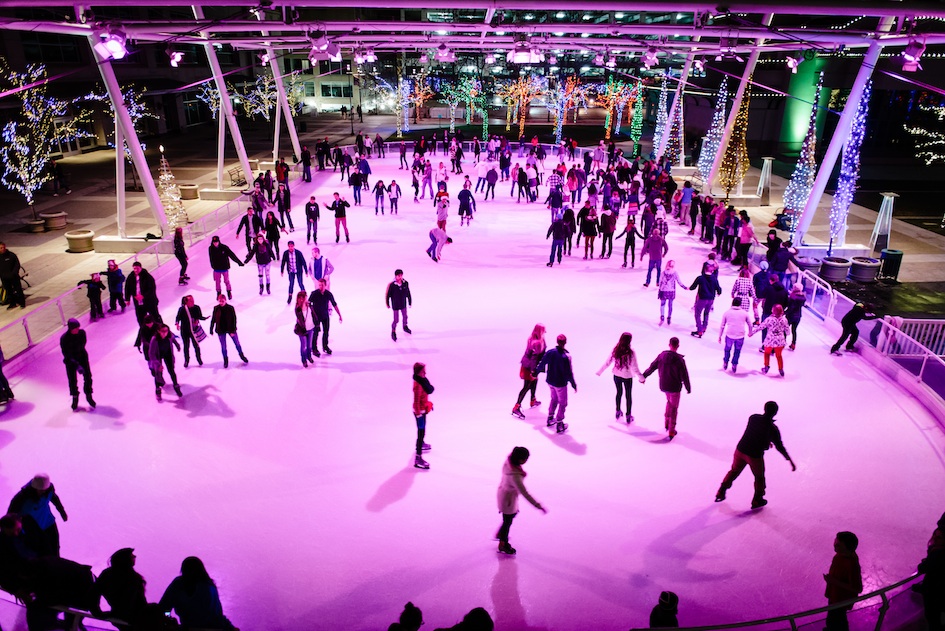 When: Now through March 1, 2016, Monday-Thursday 12-9 pm, Friday-Saturday 12pm-12am, Sunday 12-6pm
Where: The Gallivan Center, 239 South Main Street, Salt Lake City, UT 84111
Admission: Adults: $8, Seniors and Children: $7, prices include skate rental
Snacks and drinks are available on-site.
Zoo Lights!
When: December 3 - 31, 2015
Where: Utah's Hogle Zoo, 2600 East Sunnyside Avenue, Salt Lake City, UT 84108
Admission: Adults: $7, Kids: $5 (3-12), Seniors: $5 (65+), December 30: Free for Wild Wednesday
ZooLights! returns to Hogle Zoo every holiday season, with more sparkling lights, over 250 animated light displays, and more nightly fun than ever before. Enjoy dinner at the Beastro, with plenty of indoor seating. And don't forget to pick up a warm cup of delicious hot chocolate or check out the vast selection of seasonal treats for dessert.
Grab your hologram glasses to walk along lit pathways and through our popular 135-foot lighted tunnel—it's a crowd favorite! Get up close with a polar bear, grizzlies, seals, and sea lions in the heated underwater viewing building in Rocky Shores. Take a ride on the Conservation Carousel (weather permitting), and then stop in to see Santa Claus at the Macy's Santa Station. Finish off the night with a stop at the Wild Zootique to finish your holiday shopping. It's Utah's brightest holiday family tradition. Closed on Christmas Day. 
The Great Christmas Adventure at Gardner Village

When: December 4 - 23, 2015. Opens nightly at 5:30pm. 
Where: Gardner Village, 1100 West 7800 South, West Jordan, UT 84088
Admission: Adults: $7, Kids: $5. Includes a FREE cup of cocoa and cookie with each admission.
The elves have arrived with their magic sleigh for an immersive new holiday tradition at Gardner Village. Create warm memories while touring through classic story windows, building indoor snowmen, and riding The Elf Express through a lighted Christmas tree forest. Then, fly to The North Pole on Santa's Magic Sleigh ride to meet Mr. and Mrs. Claus! Closed Sundays. 
Symbols of Christmas Concert

When: Dec 22, 2015, at 7:30 pm. 40-minute duration.
Where: Assembly Hall on Temple Square 
Admission: Free  
Symbols of Christmas is a lovely celebration of the beauty of Christmas and all it represents, with classical selections such as In Dulci Vivio, to fun songs like Ray Charles' version of Jingle Bells. A wonderful event for bringing the joy of the season to everyone's hearts.
Shannon Corey Holiday Piano Performance

Where: Our Lady of the Snows Center, 10189 East State Highway 210 Alta, UT 84092
Admission: Free  
Join Alta Community Enrichment for a Holiday Piano Performance by Shannon Corey! Enjoy refreshments before the performance and an ugly holiday sweater contest during intermission.
Christmas Eve Torchlight Parade and Fireworks

Where: Snowbird Ski and Summer Resort, Highway 210 Snowbird, UT 84092
Admission: Free
There's no place like Snowbird for the holidays! Join them at dusk on the Plaza Deck for bonfires, the Torchlight Parade, and a great fireworks display. At the end, Santa Claus will rappel out of the Tram to say hello to the kids! 
EVE Winter Fest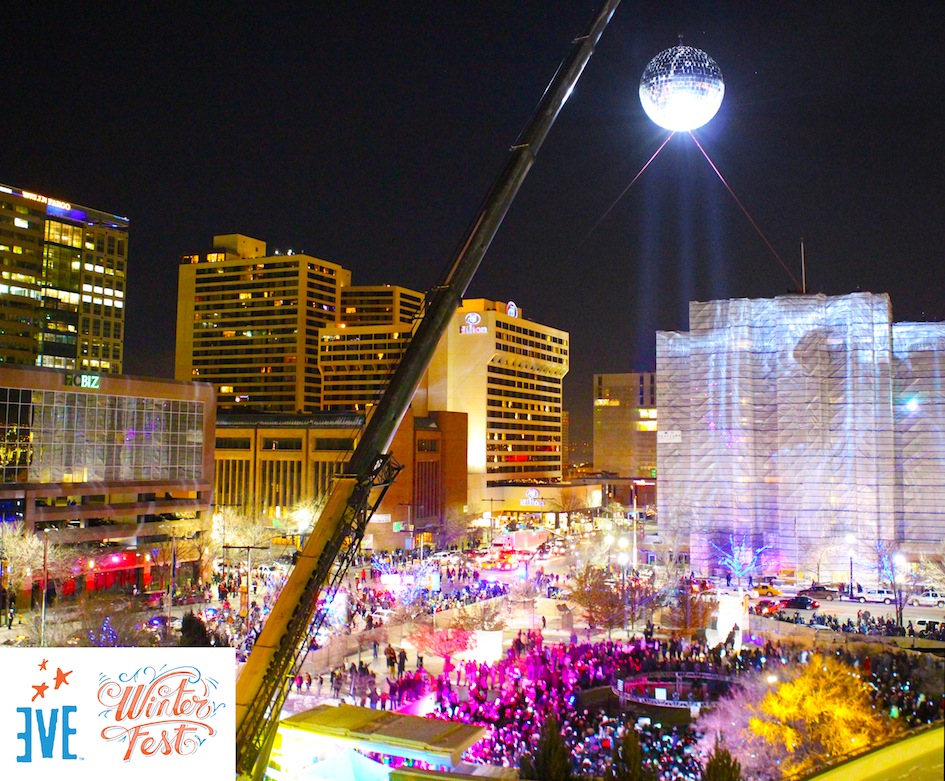 Where: Salt Palace Convention Center, 100 South West Temple, Salt Lake City, UT 84101
Admission: $15 per day or $20 for three days. Kids $5/day
Salt Lake City comes to life with EVE Winter Fest, a three-day celebration with concerts, DJs, grown-up drinks and engaging activities for kids and families. Discover everything that downtown has to offer with one all-access pass. Three days at the Salt Palace (Dec 29-31) with BounceTown, BallRoom, indoor performances, and more, with a special family hour on the 31st. Don't miss a rockin' live band for the MirrorBall countdown celebration to New Years.
Historic Temple Square

When: Now - January 3, 2016
Where: Temple Square, 0 E South Temple, Salt Lake City, Utah 84101
Admission: Free 
The centerpiece of this beautifully landscaped 10-acre plot in the heart of downtown is the six-spired Salt Lake Temple. Also on the Square is the domed Tabernacle, home of the world-famous Mormon Tabernacle Choir; the Assembly Hall where free concerts are given most weekends; 2 visitor centers; 2 one-hour films: Legacy and The Testaments of One Fold and One Shepherd. Free tours are given daily in 30 languages, and start every few minutes at the flagpole. The Christmas lights will turn on every night at dusk until January 3, 2016.