By Lee Davidson, The Salt Lake Tribune — About 1 million extra passengers passed through Salt Lake City International Airport last year, officially making it the nation's 23rd busiest passenger airport — just passing Ronald Reagan Washington National Airport on the list, according to new, preliminary data for 2017.
Just over 11.6 million passengers boarded planes in Salt Lake City last year, the Federal Aviation Administration reported Tuesday. Roughly doubling that to account for passengers who walk off just-landed aircraft, airport officials say that means about 24 million passengers passed through the airport.
That was up by 4.24 percent during the year, adding 472,00 more enplanements — or about 1 million more total passengers traveling through the airport during the year.
It also surpassed Ronald Reagan Washington National by about 110,000 enplanements, to move up from No. 24 to No. 23 in the rankings.
Bill Wyatt, executive director of the airport, said a major reason for this growth is that airlines are flying bigger aircraft and filling them.
"For example, 10 years ago we had 240 flights daily of regional aircraft with 60 to 90 seats each. This year, there will be 40. In five years, maybe 10. All are being replaced by bigger planes and fuller planes," he said.
Wyatt said about half the passengers to Salt Lake City International are simply making connections. But most of the increase in traffic is coming from local residents, fueled by a vibrant local economy, which is leading to the use of larger aircraft.
Also, he noted that the airport did pick up some new direct flights last year — to cities including Mexico City, Guadalajara and Ft. Lauderdale and Tampa, Fla. "That helps, too." But the airport also saw Air Canada discontinue its service.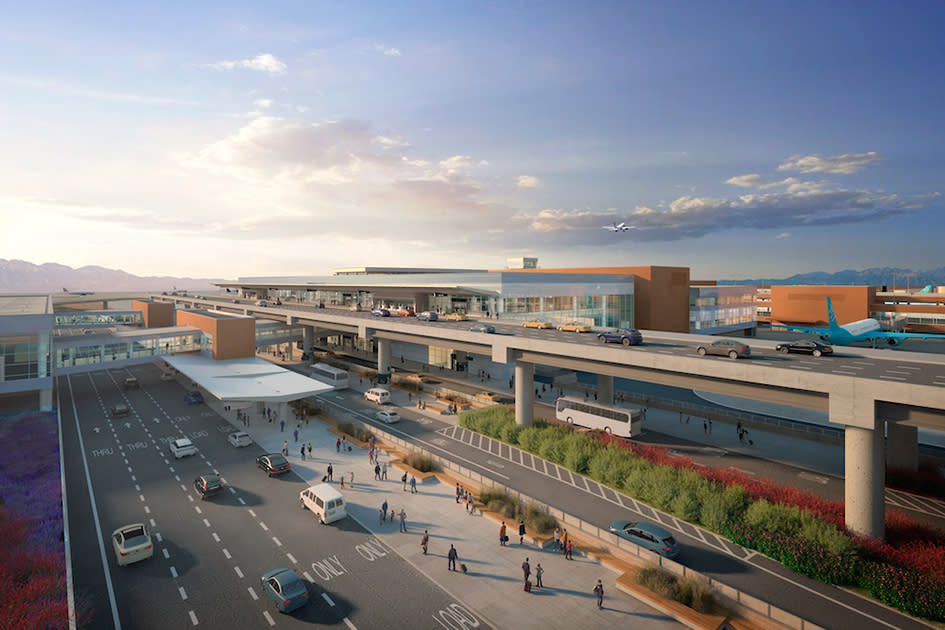 The airport was built to handle only about half of the passengers who now pass through it each year — which is why it is building an entirely new $3.5 billion facility, with the first-phase terminal, gates and parking facilities scheduled to open in 2020.
"We had 24 million passengers last year. This year we will probably have 26 million — and the [existing] airport isn't getting any bigger," Wyatt said. But with the replacement facilities coming, "we will be the only new hub airport built in the United States in the 21st century."
New data show that the nation's busiest airport is Hartsfield-Jackson Atlanta International, with 50.3 million enplanements — more than four times as many as Salt Lake City, which, like Atlanta, is a hub for Delta Air Lines.
Atlanta's enplanements, however, actually declined by 0.49 percent last year.
Most, but not all, of Utah's other airports with commercial passenger service saw significant increases in enplanements last year, the FAA reports.
To read the entire article, click here.