SALT LAKE CITY (Aug. 22, 2014) - In a swift reaction to an editorial travel segment he discovered in an online news publication yesterday, Salt Lake Mayor Ben McAdams has signed an emergency bill effectively blocking all exits from the Salt Lake valley.

The editorial segment highlighted a Salt Lake tourism campaign, which reminded visitors that they're never far from an exit and are free to leave at any time. "How are we expecting to increase revenue that way?" an incredulous Mayor McAdams asked tourism board members in an emergency meeting late Thursday night. "The amount of revenue this new bill will generate in hotel and restaurant taxes will pay for the closing of all Salt Lake's exit routes almost immediately. Keeping visitors here indefinitely will help secure our already thriving economy."

Construction began on freeway onramps this morning, and includes traffic cones, barricades, tire shredders, and other obstacles that will essentially prevent visitors from leaving the valley.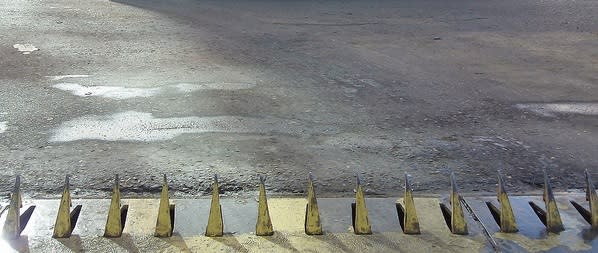 The bill also mandates that all airline tickets to Salt Lake be one-way. "Most of the major airlines are threatening to pull out of the Salt Lake International Airport, but we have a plan in place that should smooth over any ruffled feathers," commented McAdams this morning, as he stuffed gift baskets with Dante Exum bobbleheads, saltwater taffy, and koozies embroidered with the phrase "Mayor McAdams Wuvs You."
Many of the city's leaders are questioning whether the bill will deter new travelers from visiting, but McAdams has roundly dismissed these fears, stating that "any loss of potential new tourism dollars will be offset by the revenue our community will collect from the visitors who can never, ever leave. Ever."

Visit Salt Lake And Never Leave is a private, non-profit corporation responsible for the promotion of Salt Lake as the awesome travel destination it is...and for keeping visitors from ever leaving. In partnership with Salt Lake County, Utah Department of Transportation, and local law enforcement officials, VSLANL is committed to attracting and providing support to conventions, leisure travelers, visitors, and soon-to-be residents. 
Welcome to Salt Lake. You Can Check In Any Time You Like...