TripAdvisor.com — The United States is full of great hiking destinations, from the canyons of the West to the wooded trails of the East. Many of these stellar hiking spots are within or near some of America's coolest cities, giving you the best of both worlds when it comes to planning an urban getaway with enticing outdoor recreation. And after a day on the trails, what's better than coming back to a fully equipped vacation rental—with amenities like a gourmet kitchen, a private patio, and even a pool to cool off in? TripAdvisor offers hundreds of thousands of great places to stay, bookable right on our site—from cozy cabins to downtown apartments and more.
Once you decide on your city hiking adventure, use TripAdvisor to help plan your whole itinerary, too. You can book all your activities and outdoor excursions with us, and our new 24-hour cancellation policy (for in-destination experiences) means you can pre-book before arriving, but still have the flexibility to cancel if your itinerary changes.
So why wait? Strap up your hiking boots and explore our list of the best city hiking getaways in America!
SALT LAKE CITY, UT
Downtown SLC has many trailheads that will take you to the mountains in minutes, though City Creek Canyon is a favorite with Salt Lakers. The paved 3.6-mile path follows a sparkling stream through lush woodland, home to a variety of aquatic birds. To stretch your legs further afield, book the three-hour Big Cottonwood Canyon tour and follow your guide into the Wasatch Mountains for jaw-dropping views and photo opportunities with local wildlife, including moose and deer.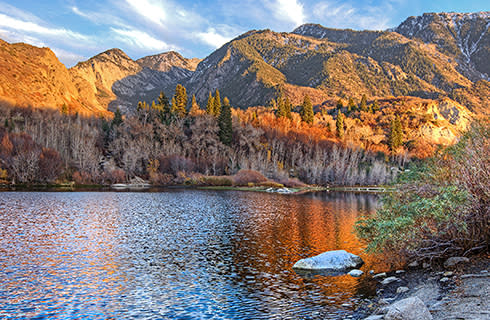 Find a great place to stay in Salt Lake City!
To read the entire story, go here.